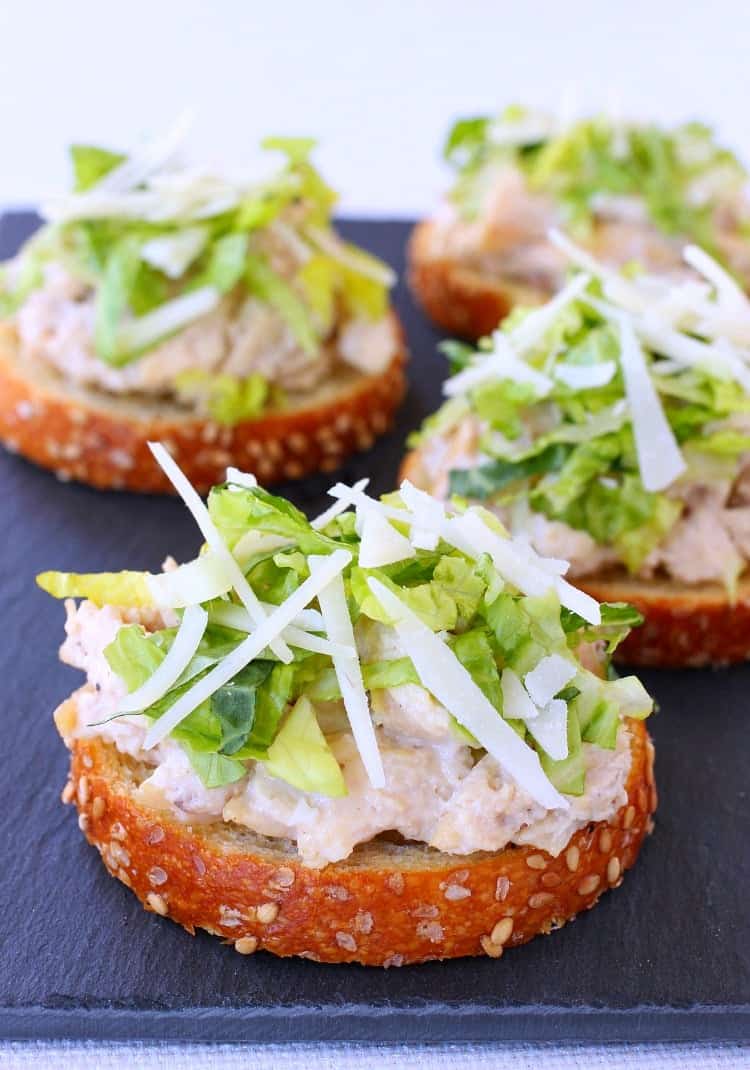 Chicken Caesar Bruschetta
This Chicken Caesar Bruschetta is perfect for appetizers, snacks, or even a light dinner! Or eat it in lettuce wraps for a low carb option!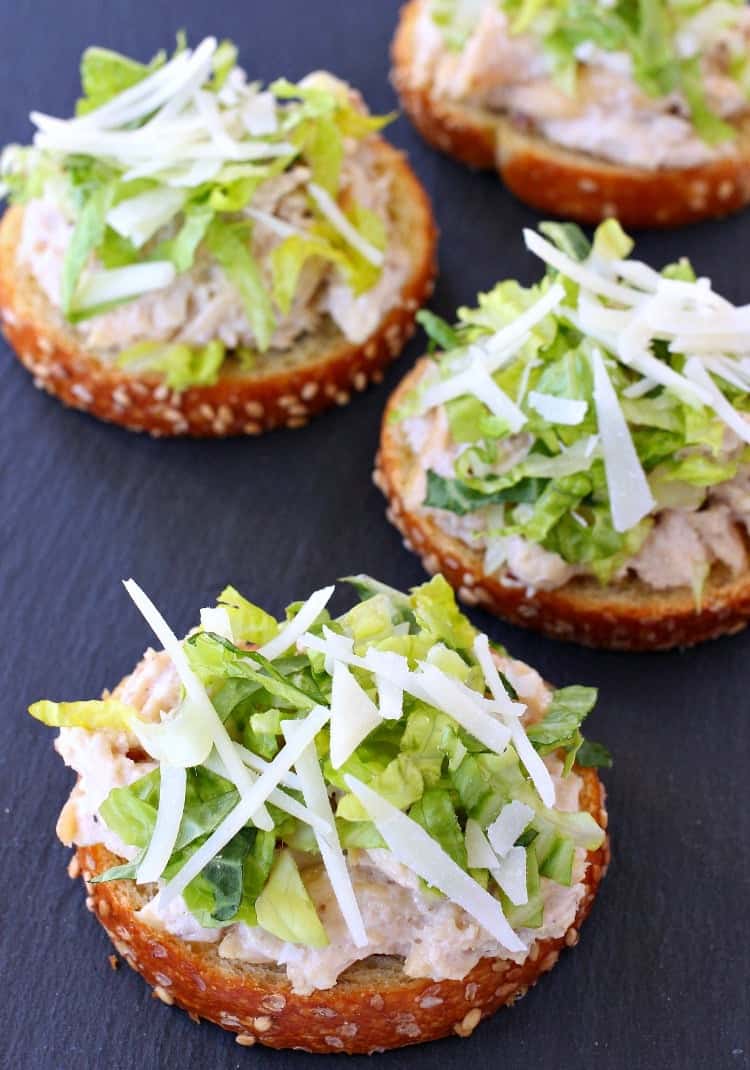 We are kind of obsessed with our Creamy Casear Salad Dressing. You know when you make something new that you really, really like and you keep making it over and over again for weeks?
Or is that just us?
Well this appetizer that we cooked up for Food Fanatic has become a favorite around our house lately, and I think once you try it you'll see why…
Chicken Caesar Salad is my favorite salad to make at home – and to eat. There always seems to be leftover chicken in our fridge, either from a dinner recipe that we made or a rotisserie chicken from the store. We came up with our "no-chovy" version of creamy caesar dressing a while ago and now we're putting it on everything. Basically it's taken over anything we used to put mayo on. Sandwiches, chicken salad, even tuna fish. Trust me when I say it makes the best tuna fish sandwich you've ever eaten.
True story here…we had some "Caesar" chicken salad in the fridge when we got some unexpected company one afternoon. This seems to happen at our house pretty often so I am prepared with some staples in the fridge at all times. I sliced up a loaf of bread and toasted it, then threw on some of the chicken salad, shaved parmesan and shredded lettuce.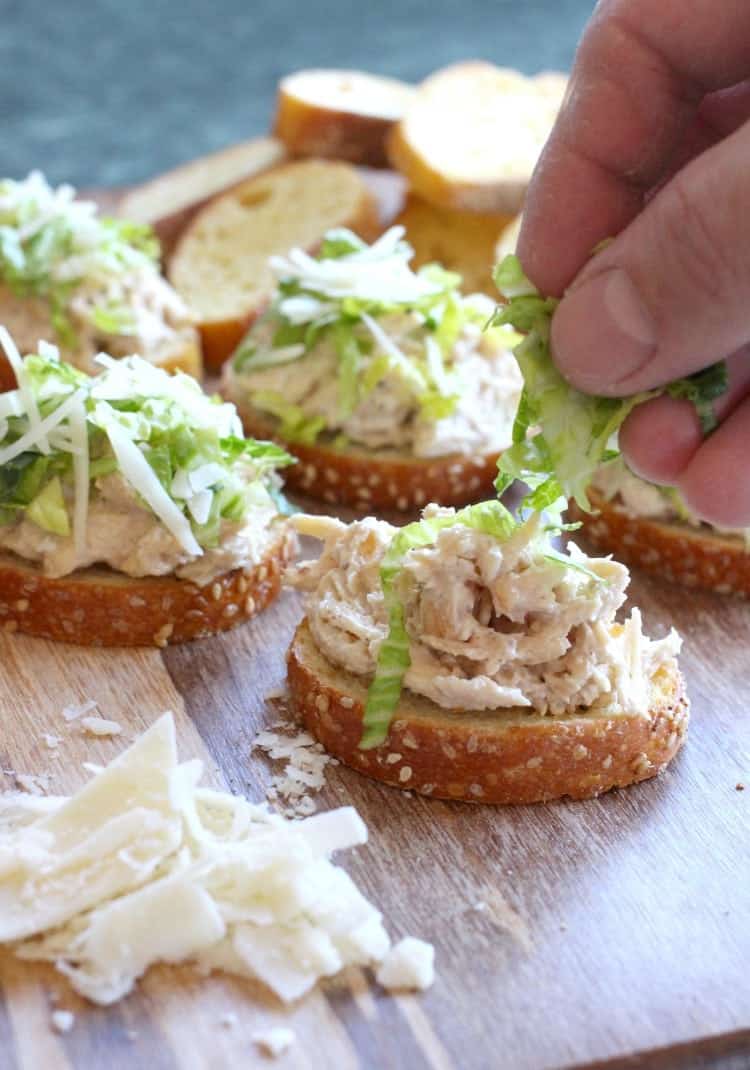 Now I've made a few bruschetta appetizers before, and I have do have my favorites. But I'm telling you, for such a simple appetizer this Chicken Caesar Bruschetta is absolutely amazing!
It's literally like eating the best flavors of a chicken caesar salad (crouton and all) every single time you take a bite.
So I have to tell you, these apps are now in our regular rotation. But don't even save them just for appetizers. Lunch is great, even for lunchboxes, or a light dinner in the summertime – think I actually broke it out for breakfast one morning. It works any time of the day!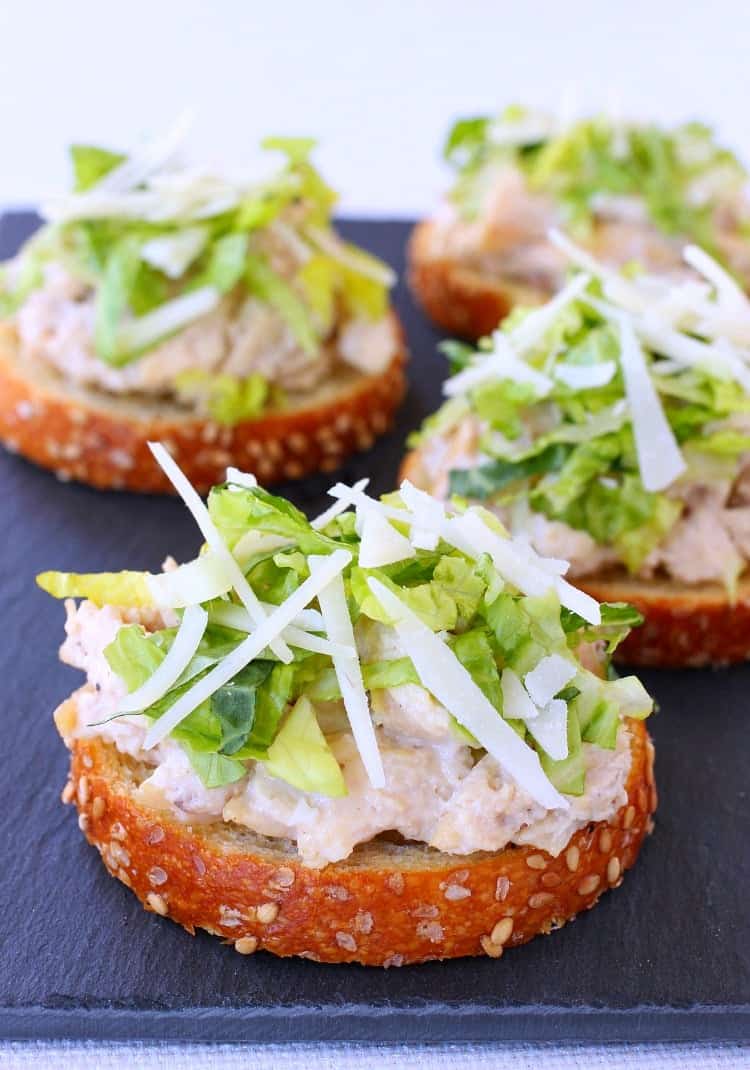 Don't forget to head over to Food Fanatic to see what other crazy good appetizers they have for you!