These Easy Summer Grilling Recipes are what we'll be making all summer long! Add a few of these recipes to your summer grilling list!
We're in full swing grilling season now. Almost every night we've got something going on the grill for lunch or for dinner. Since we really don't grill all year long we get it in as much as we can when it's nice.
I mean, yeah, I know. I can go outside and throw a steak on the grill in the middle of the winter. It still works. There's just something about grilling when it's nice out instead of sitting out in the cold in a winter coat that makes it seem more enjoyable to me.
Anyway, that's just me. So here's a list of some of our favorite Easy Summer Grilling Recipes that you can try out for yourself!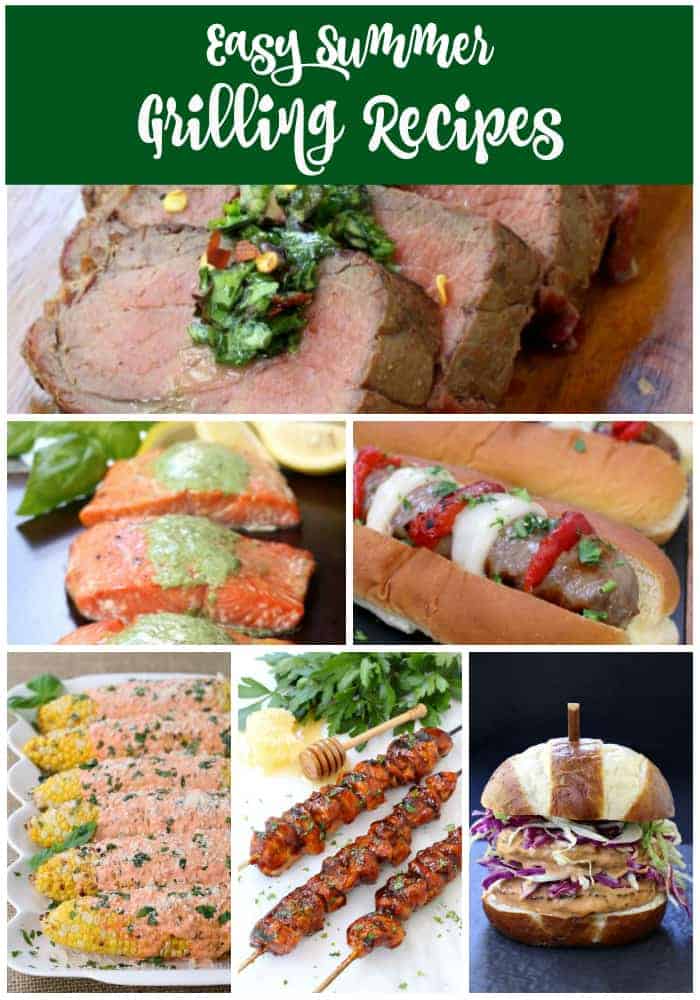 Side Dishes and Appetizers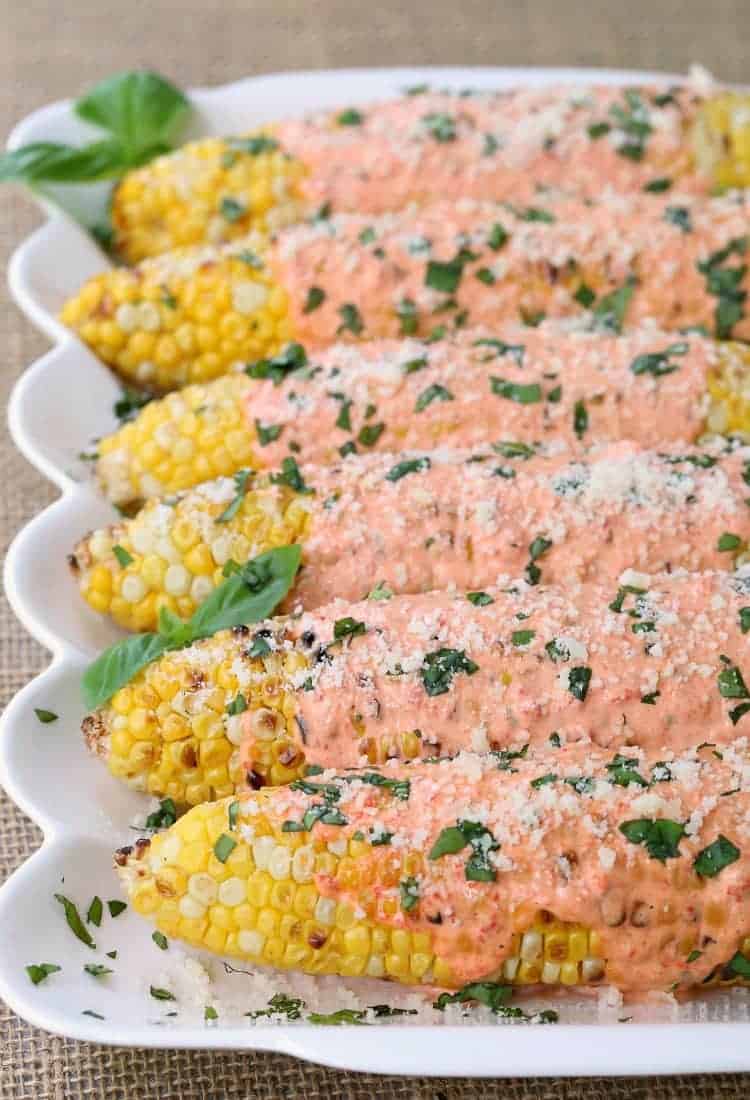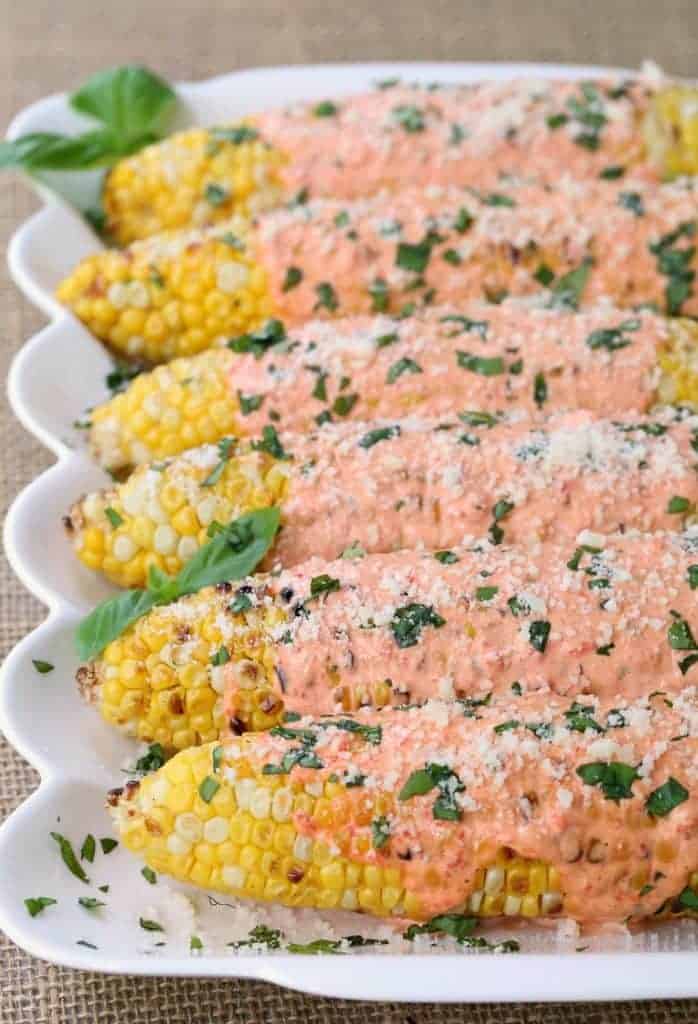 For a side dish you can't beat this dressed up grilled corn. It's will even stand alone for a meatless meal!
Grilled Cheese Garlic Croissants –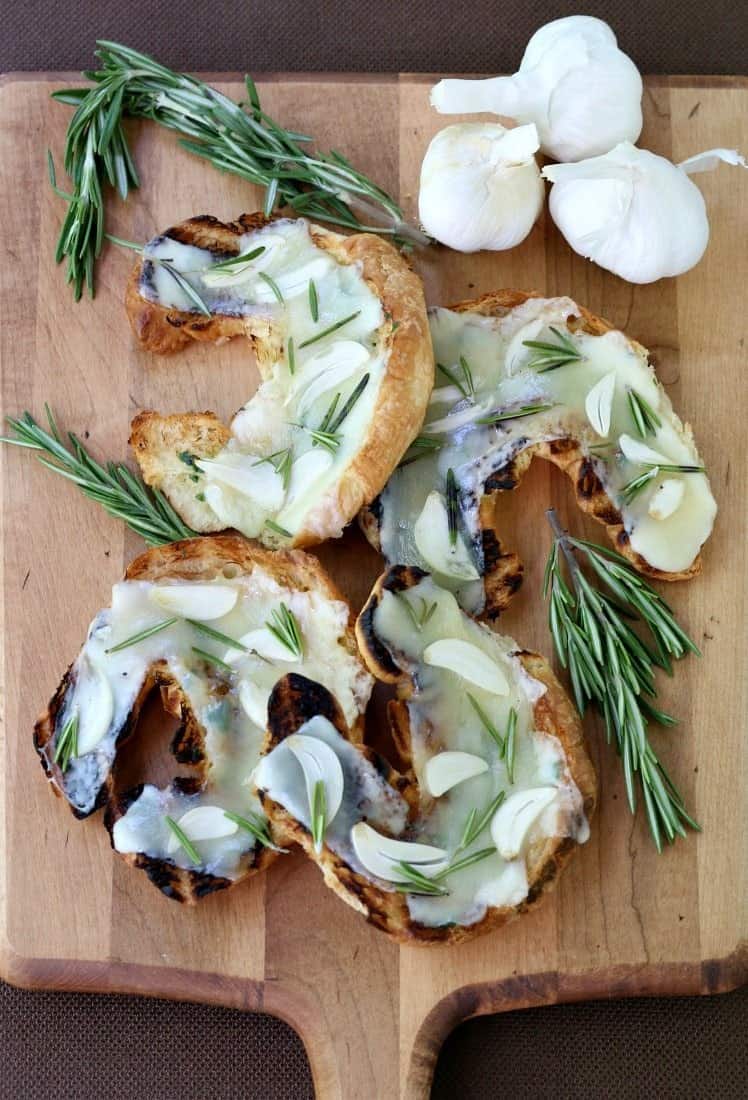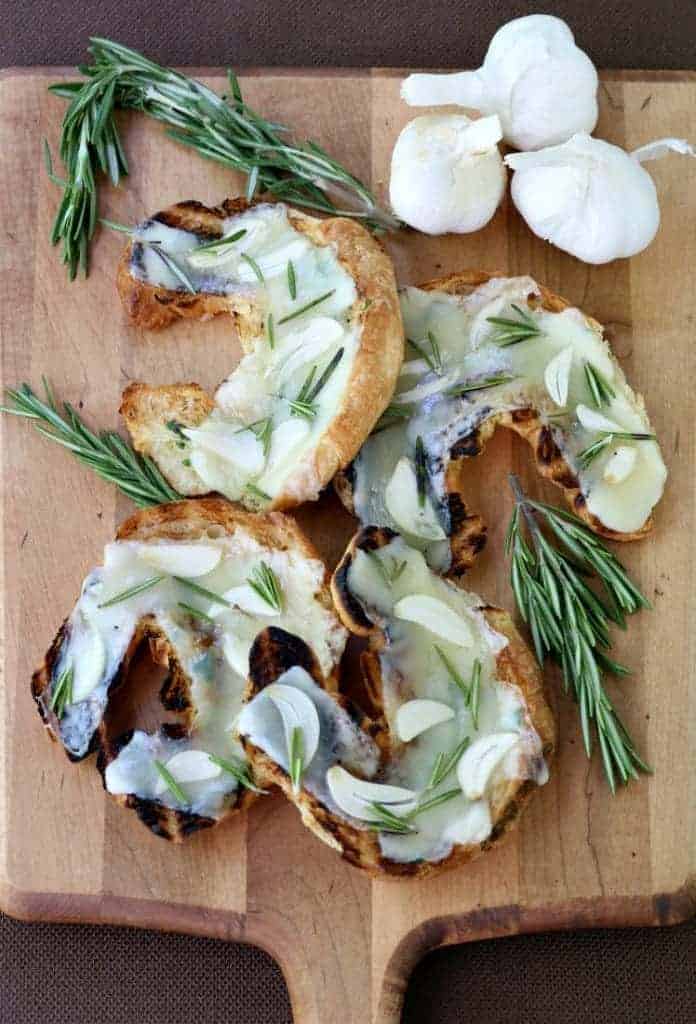 This is how you do a real grilled cheese sandwich. This is the appetizer or light meal that blows them all away!
Grilled Tex-Mex Avocado Toast –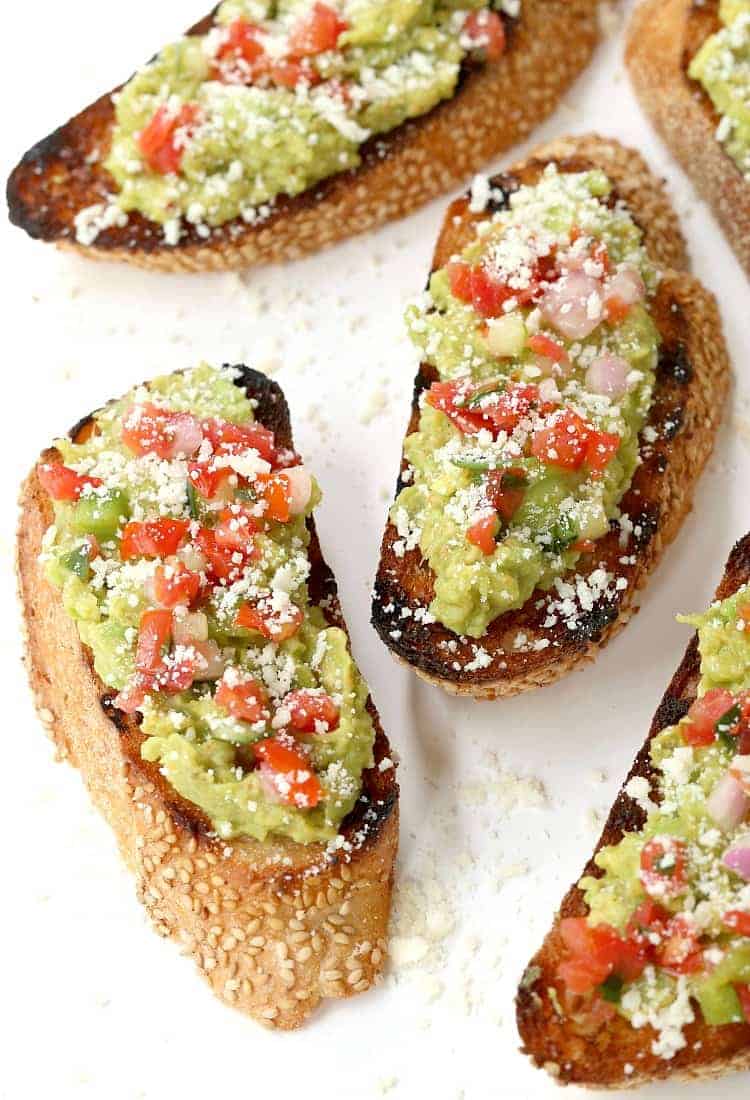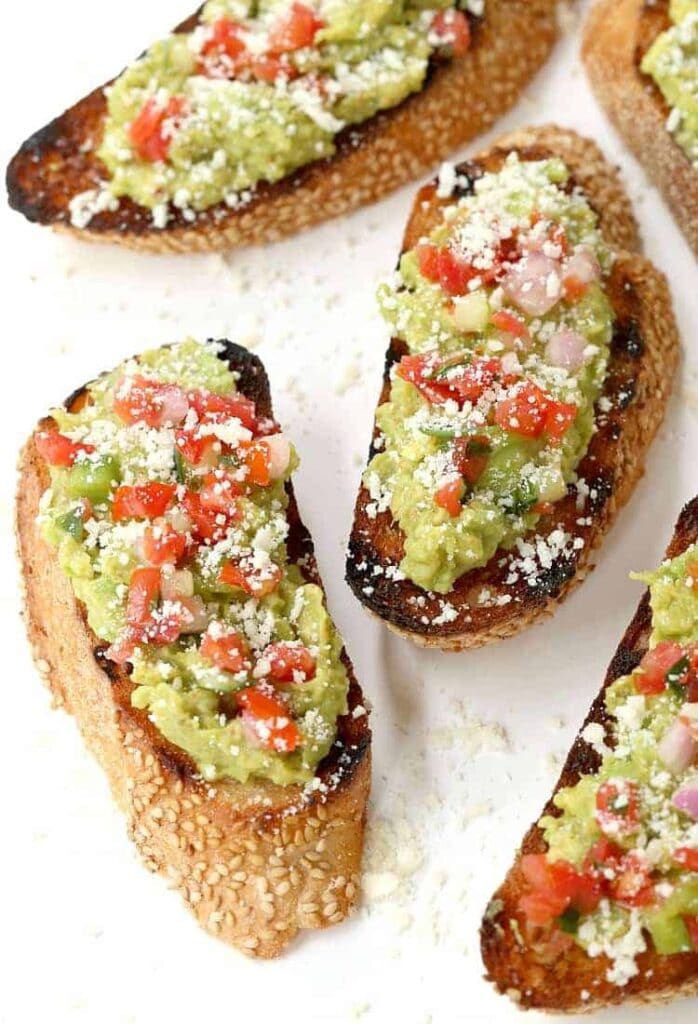 We even do our avocado toast on the grill! You can top these toasts with tons of different toppings…beans, scallions, peppers…whatever your family likes!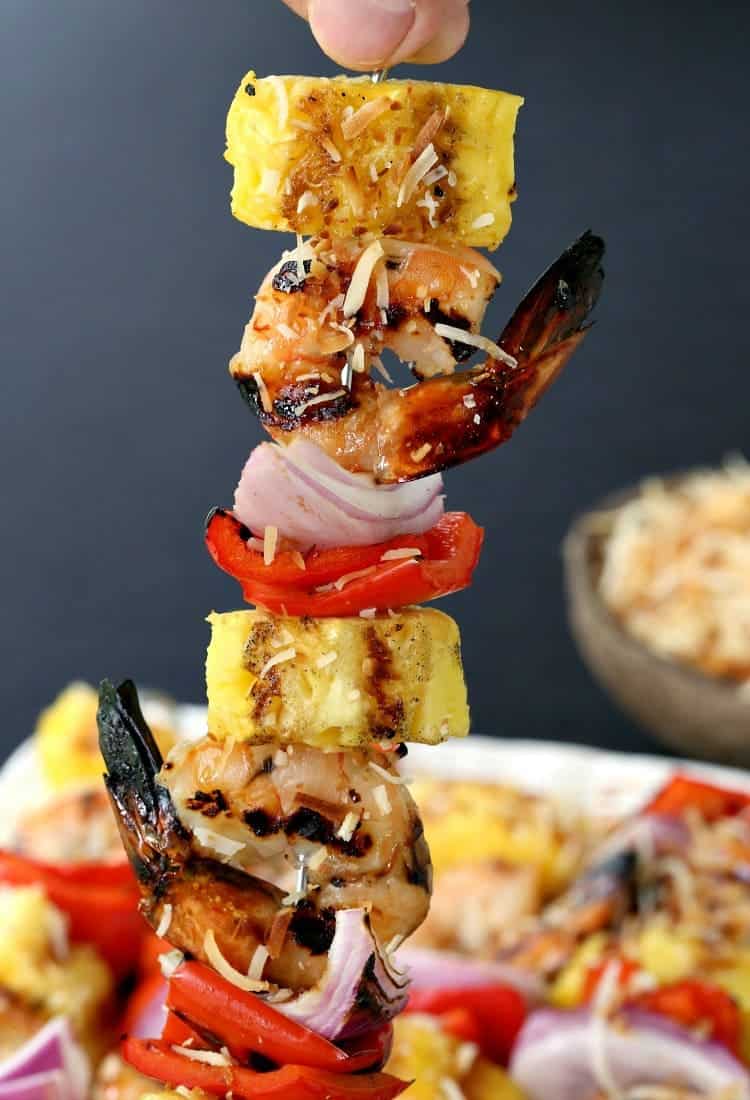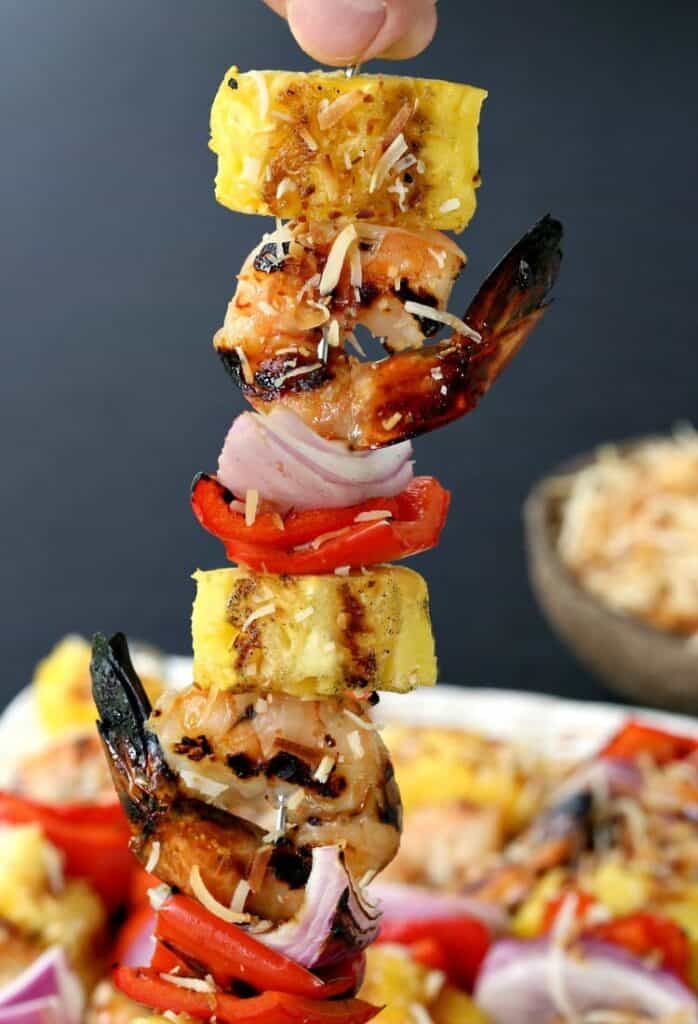 Get the shrimp a little drunk in a simple marinade then get these kabobs on the grill!
Main Courses
Pork Chops with Applewood BBQ Sauce –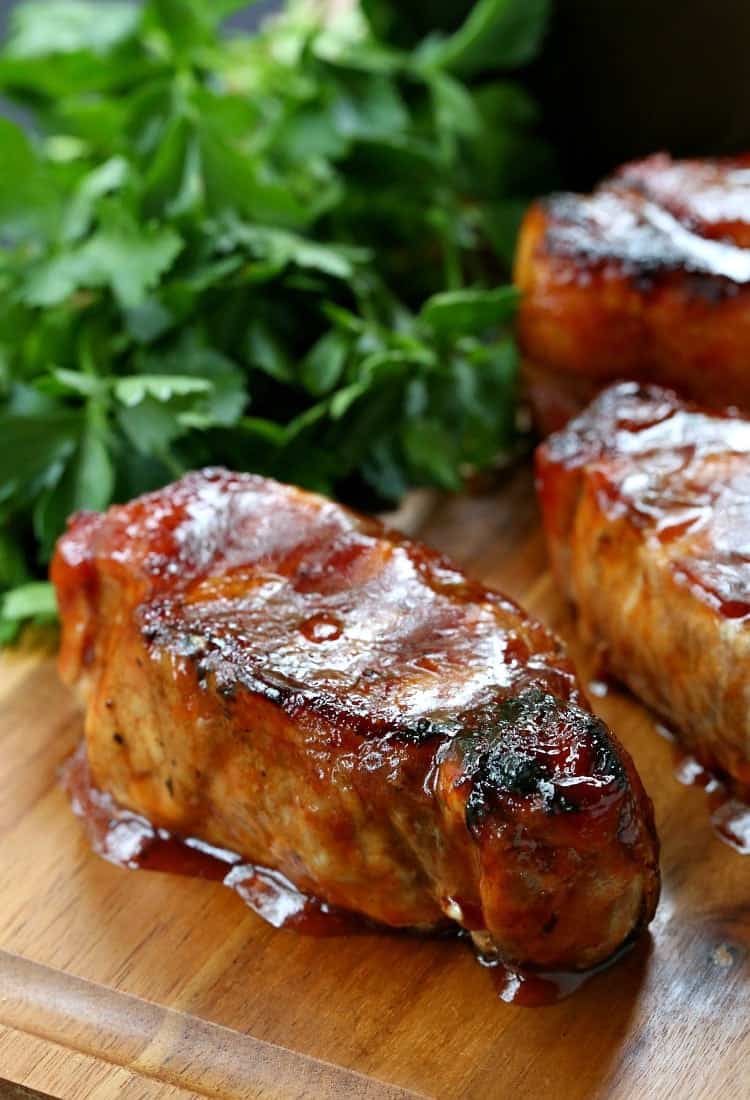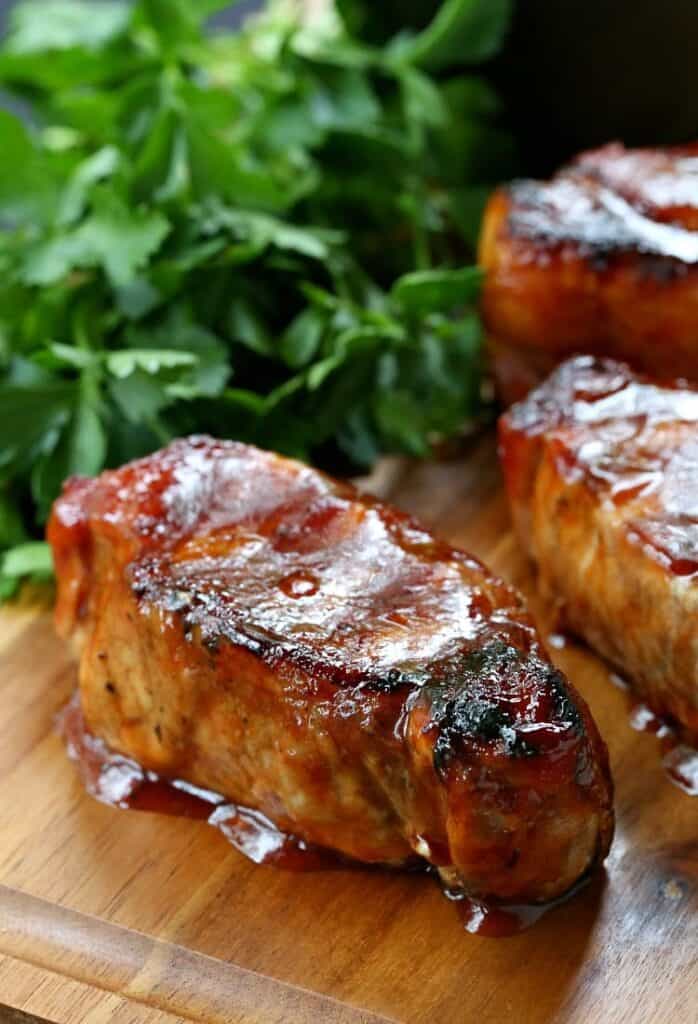 Oh yeah, you can make chops like these with bottles sauce. Just grab it at the store and make life easier…it's the quick brine that makes these juicy!
Pepper and Cheese Hasselback Brats –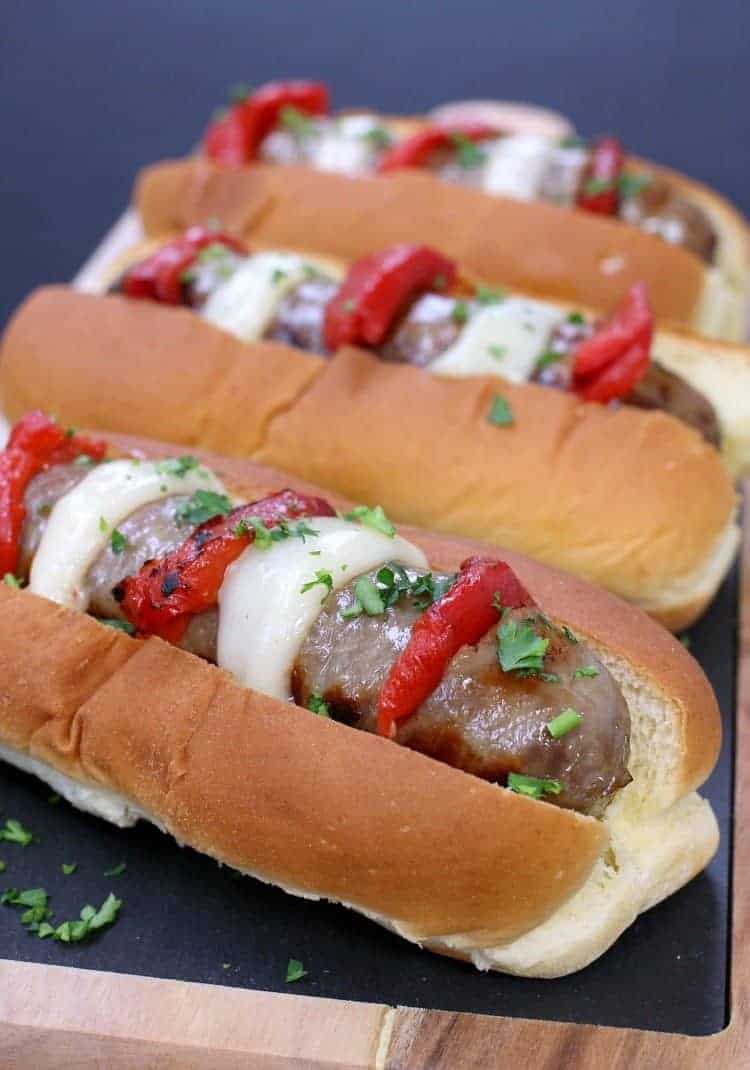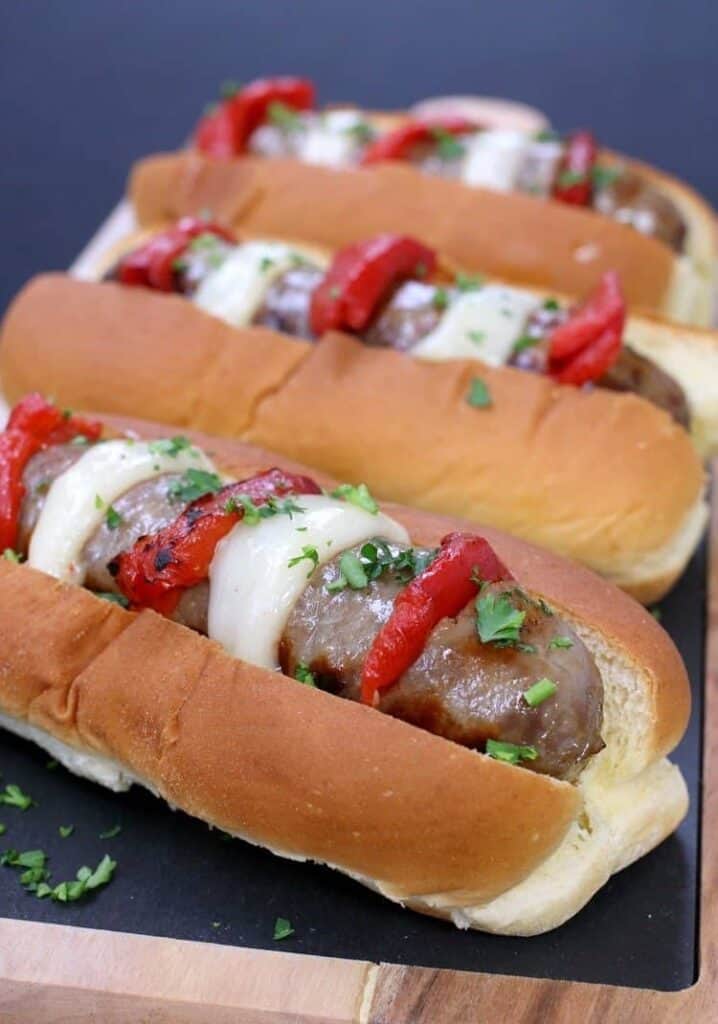 This is how you make dinner fun. These brats are stuffed with peppers and cheese and grilled until the cheese is melted and the peppers are warm. Dinner on a bun doesn't get better!
Grilled Steak with Spicy Chimichurri Sauce –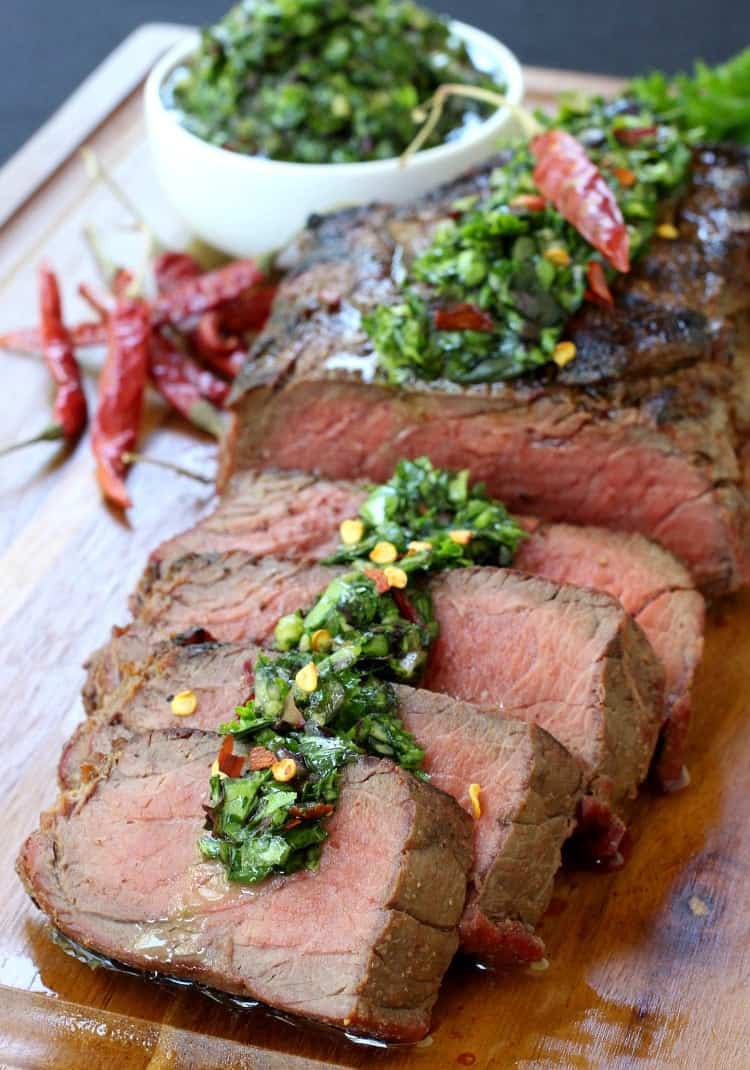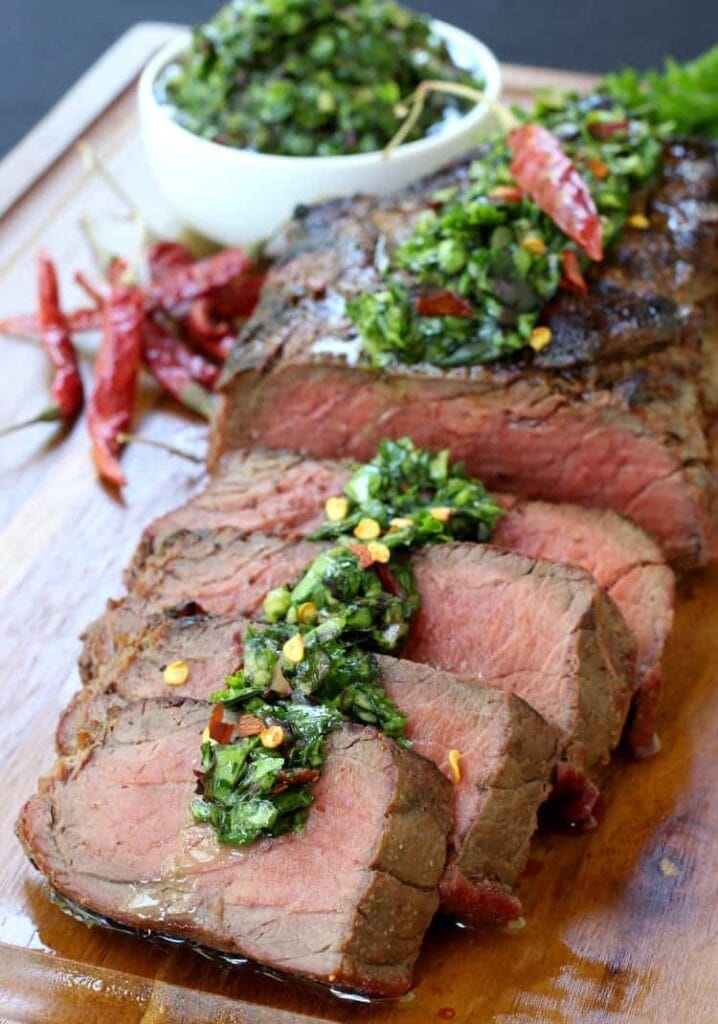 This chimichurri sauce takes about 5 minutes in a food processor or blender. Then just top your grilled steak with tons of it – on the side for dipping too!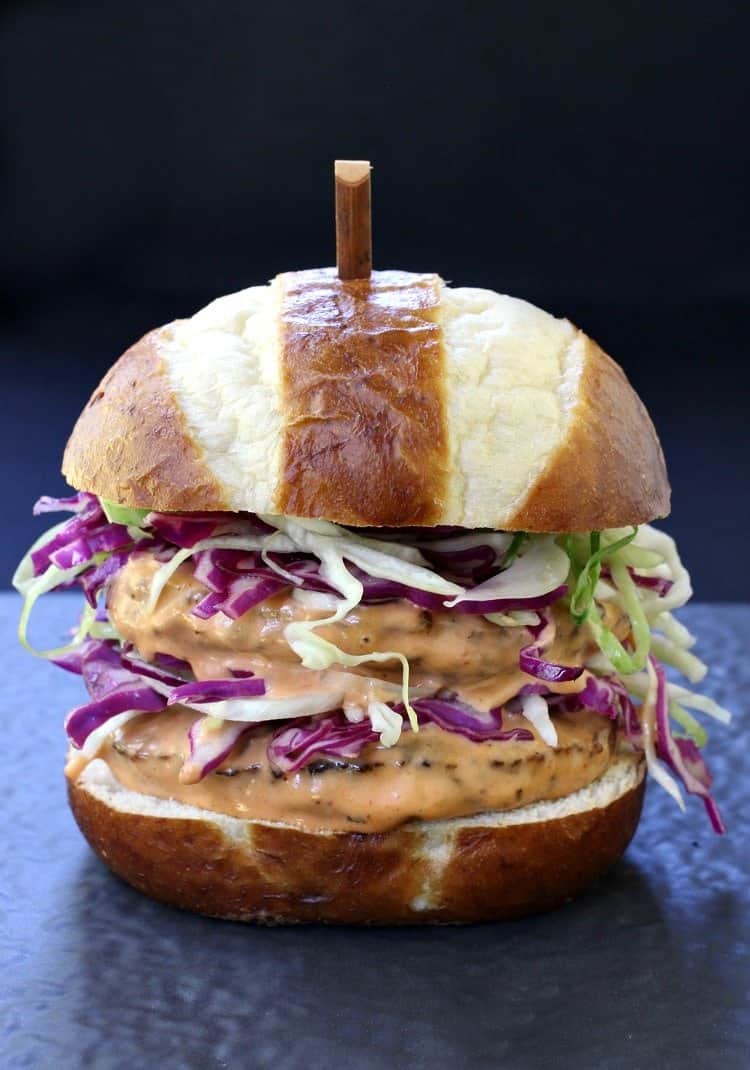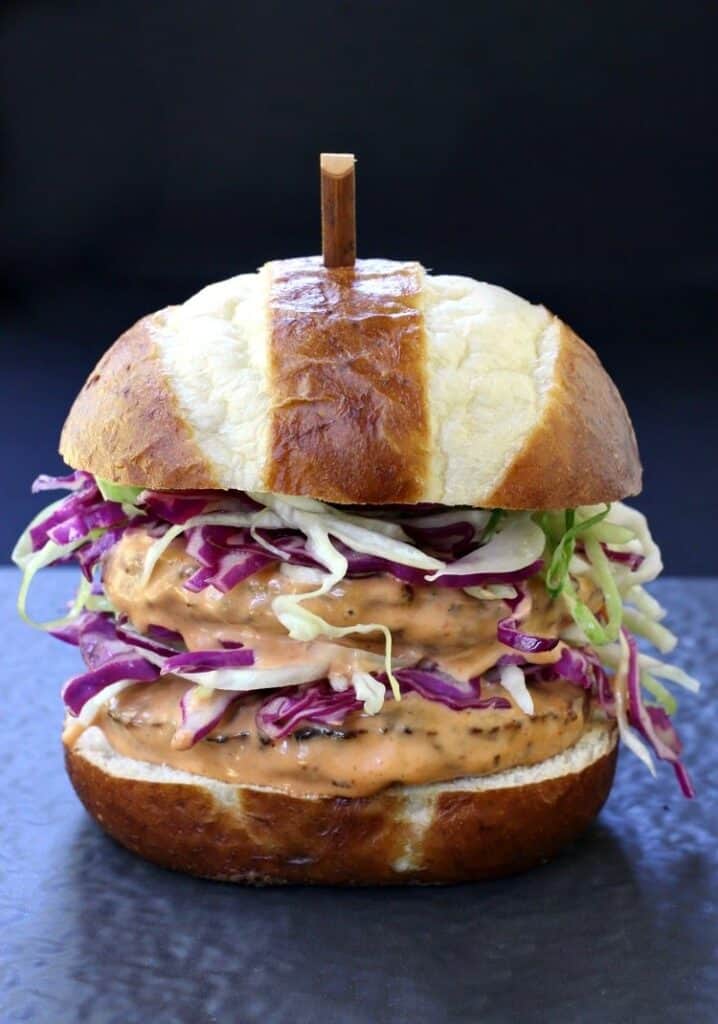 Now we're getting the party going…grill up your burgers and let them take a dip in this BBQ bang bang sauce, then pile onto buns with a crispy slaw.
Cedar Plank Salmon with Basil Cream Sauce –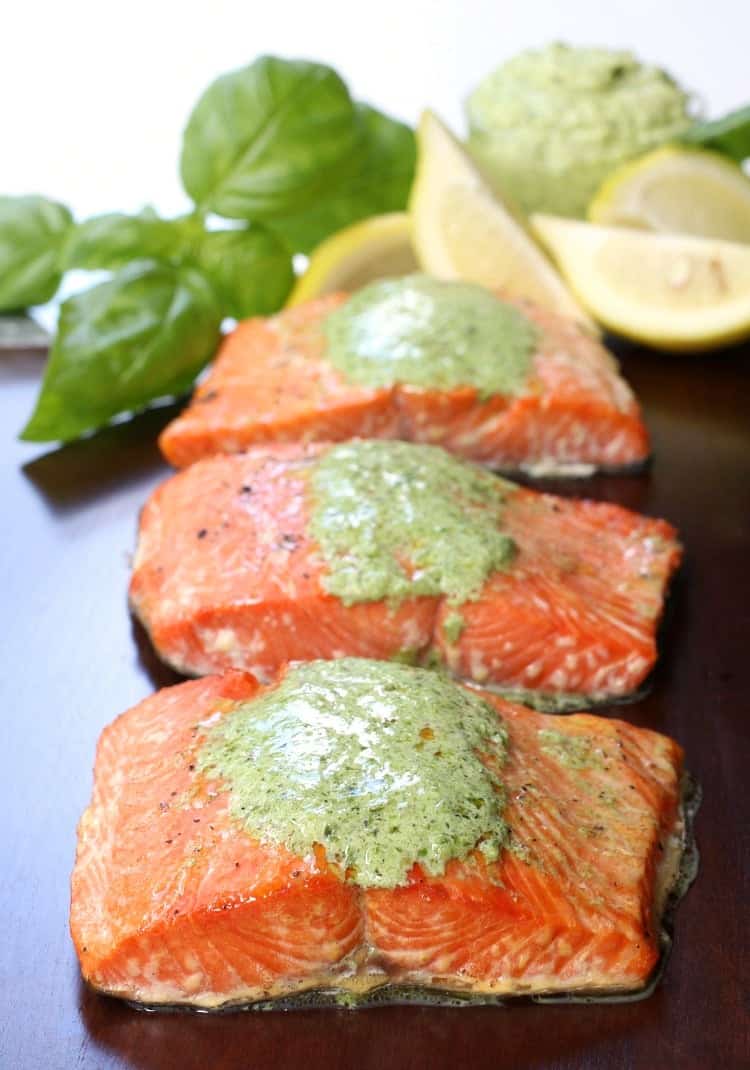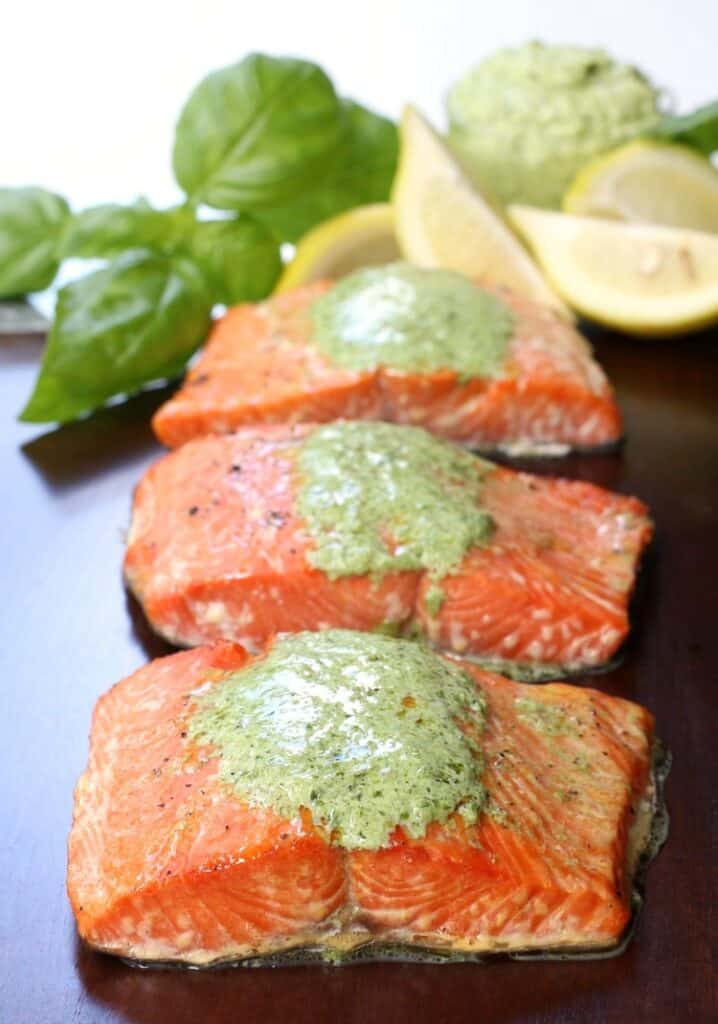 We've got to get our fish going too…this salmon grills up in minutes and then gets topped with a crazy good basil cream sauce. Just try not to put that sauce on everything.
Let this pork marinate overnight for the best flavor, then just grill and serve in lettuce leaves. Perfect light summer dinner!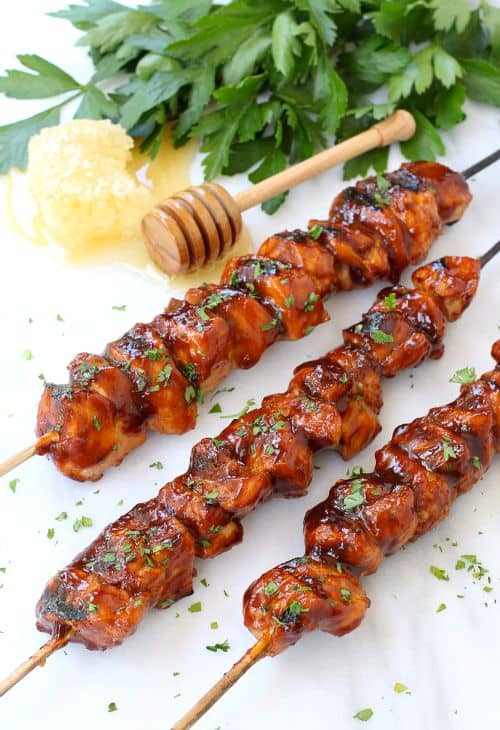 Because kabobs are fun. We do a lot of them, dinner should be good and fun to eat too!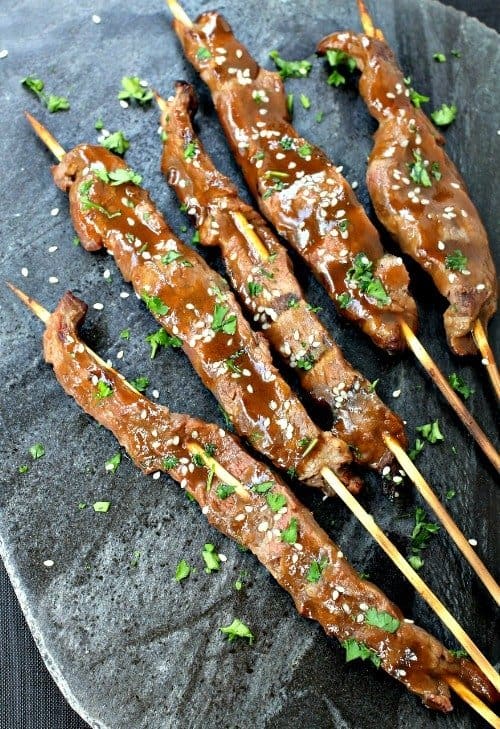 Let's get one more kabob recipe on here, these are marinated in a hard root beer and covered with bacon overnight. Just one bite and you'll want to make this one every night!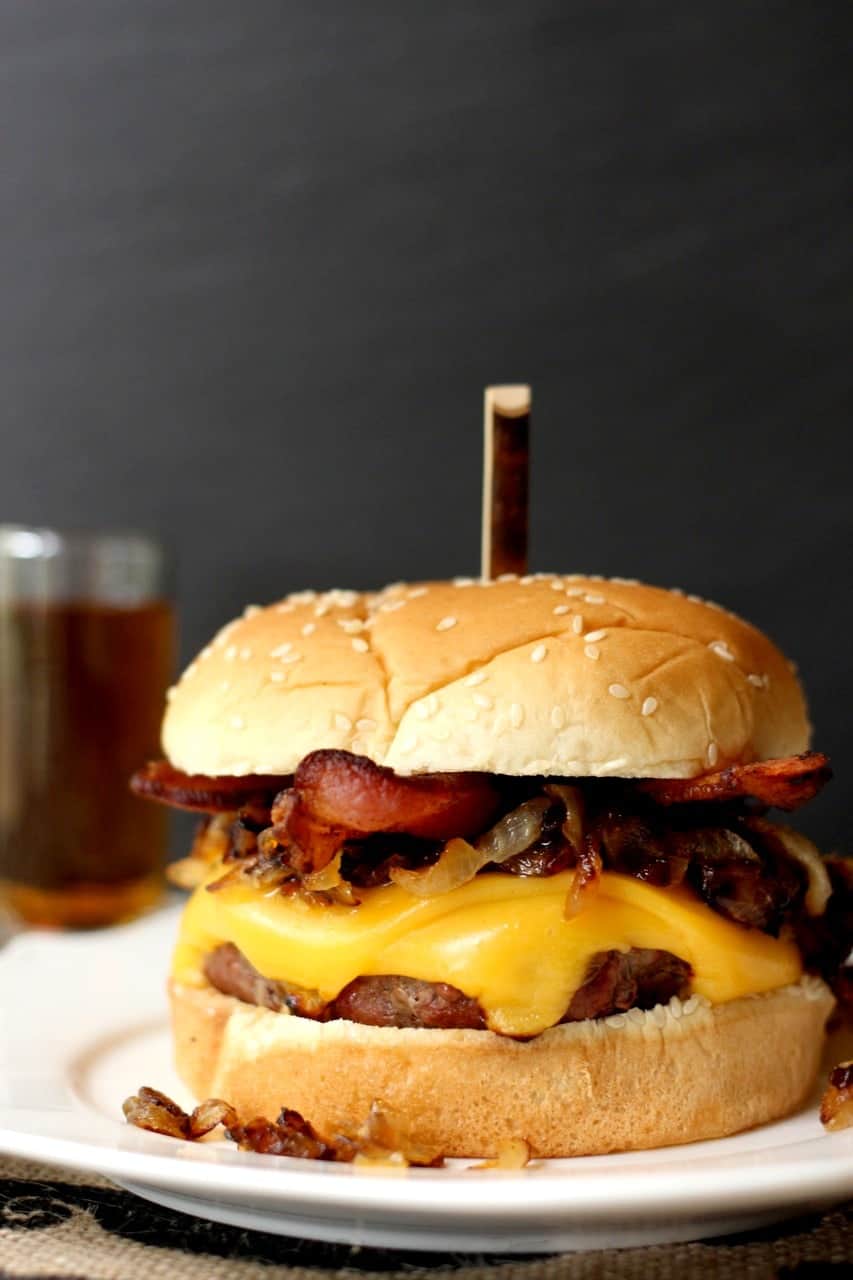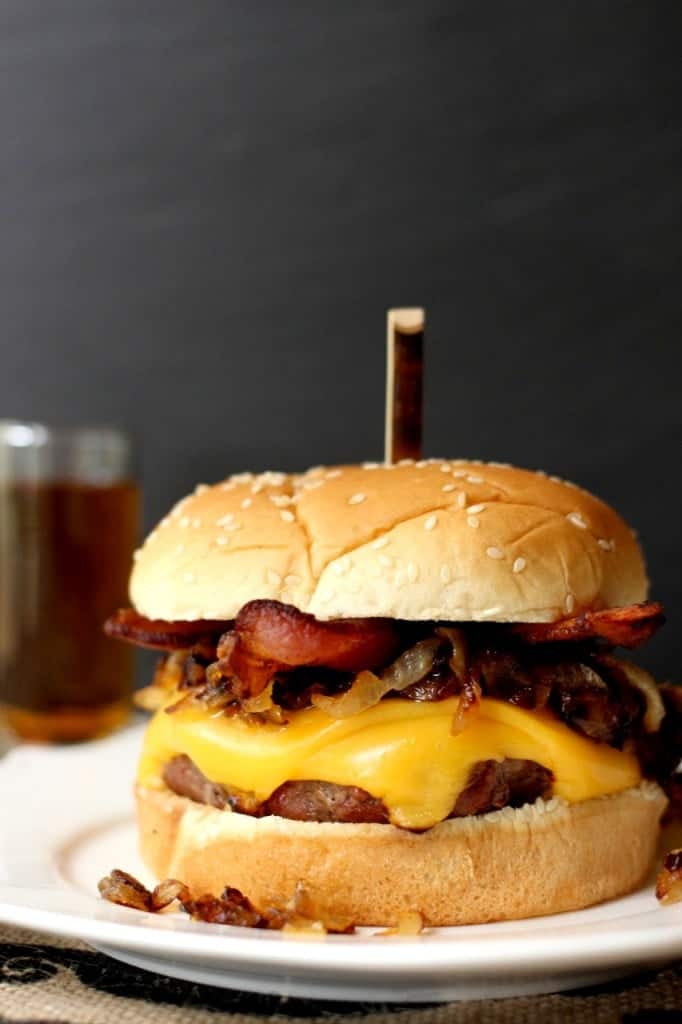 Take a regular hamburger, soak it in whiskey then grill…best burger ever.
Strip Steak with Onion Sauce –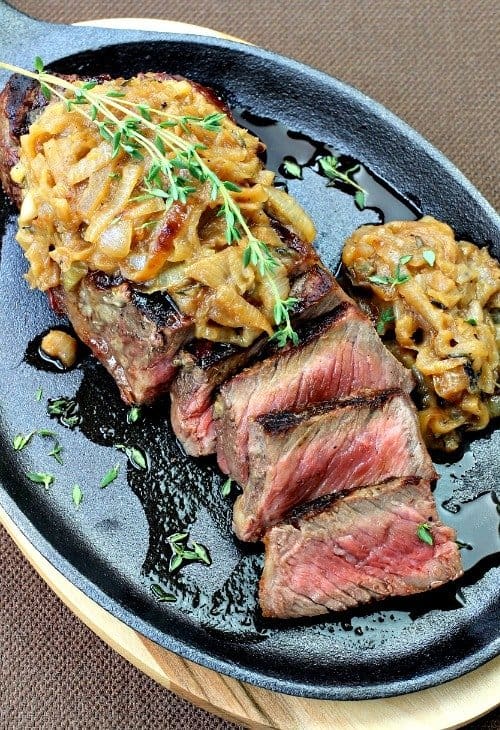 Make this onion sauce in very large quantities. You'll be putting it on chicken, burgers, just about everything!