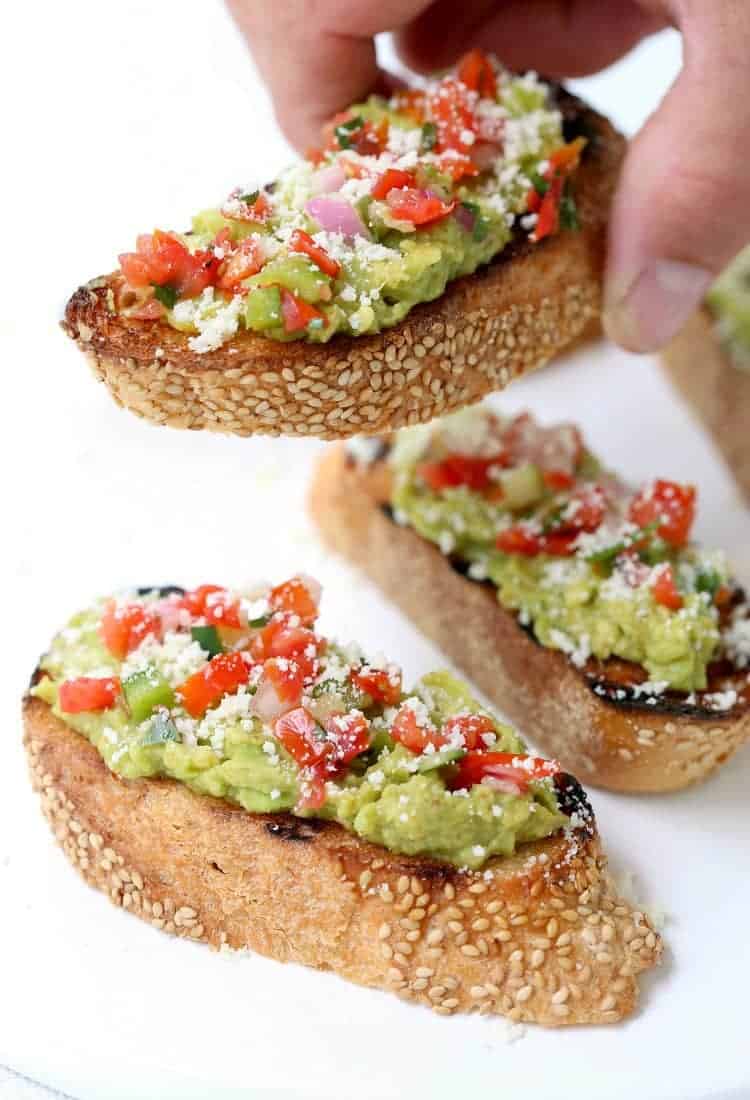 Grilled Tex Mex Avocado Toast
Try this Grilled Tex Mex Avocado Toast to spice things up at your next party! There's nothing easier (or more tasty) than appetizers on the grill…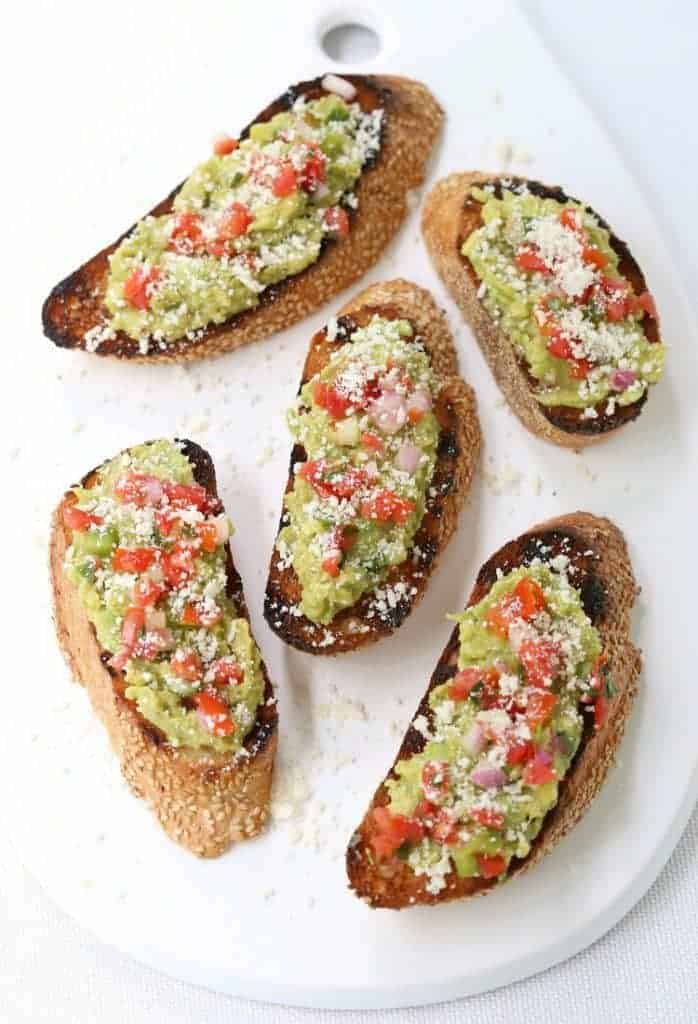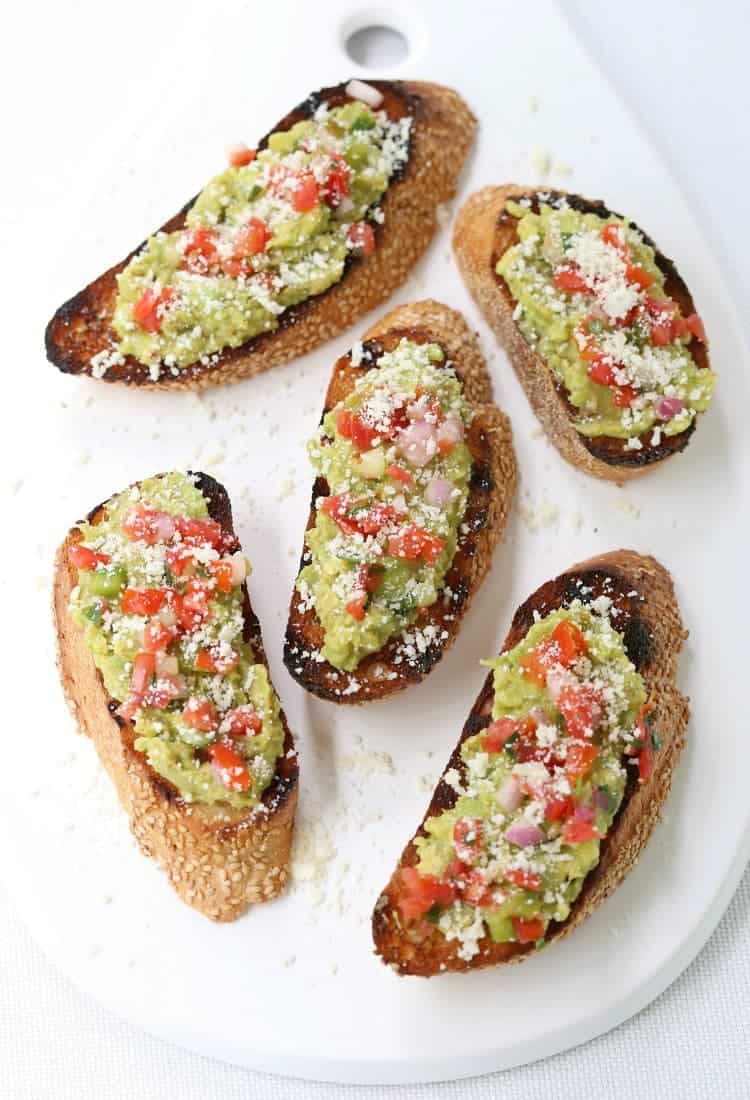 Now that it's grilling season, we're grilling up everything we can.
Not just steaks and burgers but we're grilling up our appetizers too. These Grilled Tex Mex Avocado Toasts could easily turn into the main course though too…especially if you end up hanging out on the deck and washing them down with a few beers.
This is a meatless meal that I can definitely get behind. Anything with avocado is going to be a win in my house.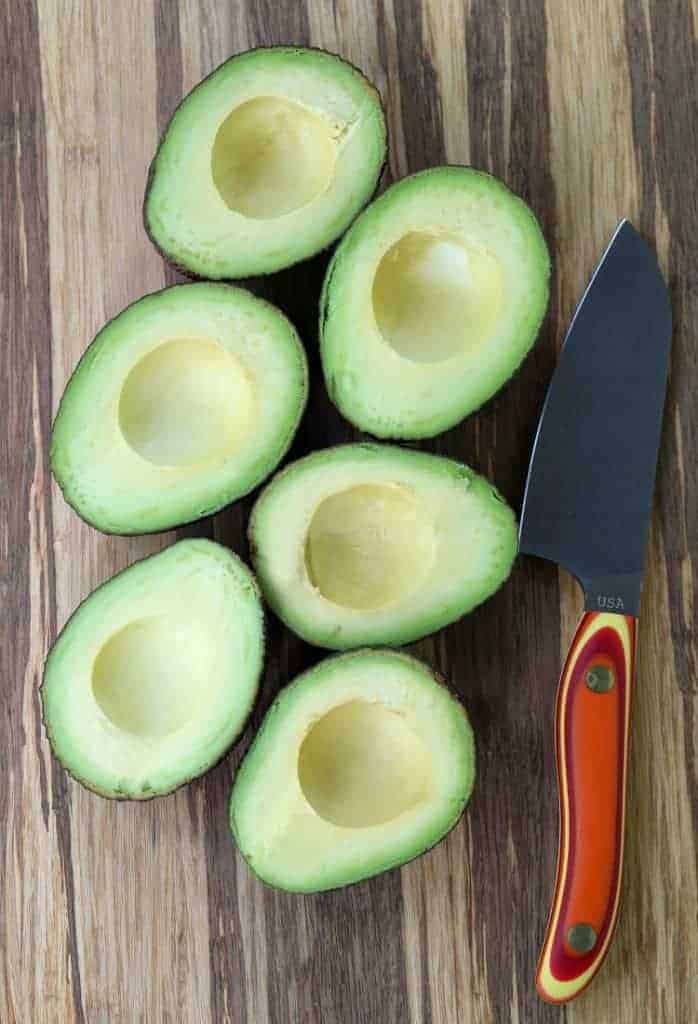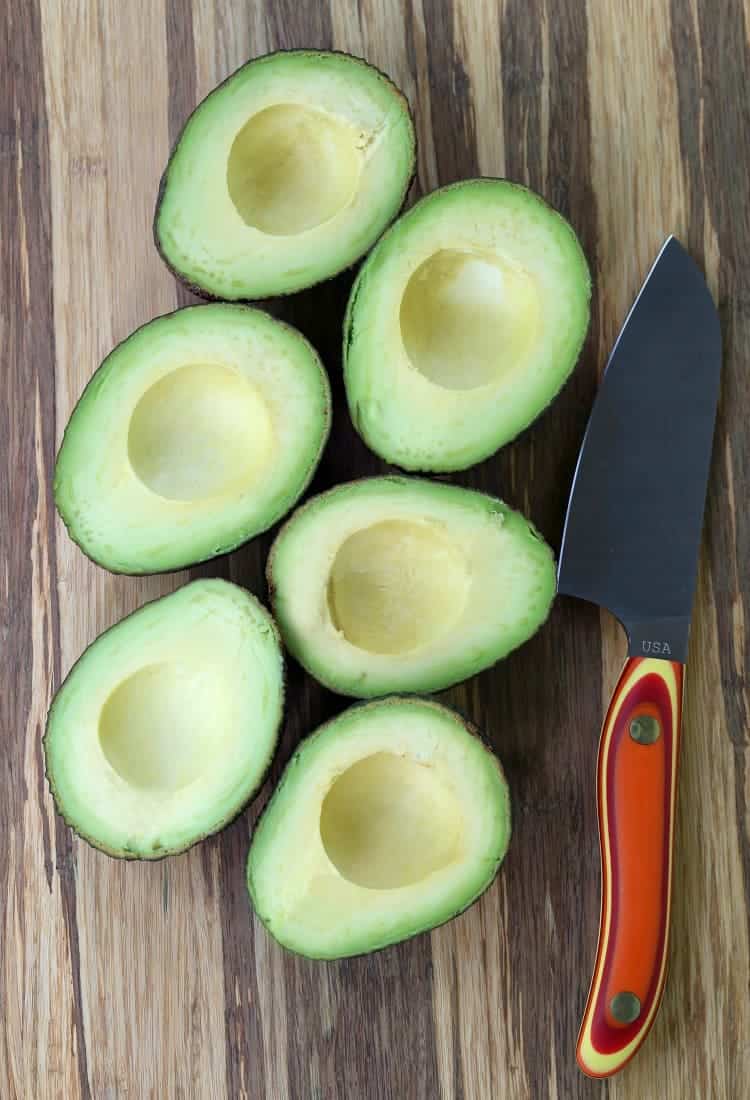 Which is another funny food story of mine since I can tell you that I never ate an avocado in my life before I started this food blog.
Nope, not once.
The "green stuff" was avoided at all costs by me. I really don't know why – I guess I just didn't used to be the most adventurous eater and avocados seemed like an adventurous food to me.
I think I first tried it back when we made this Avocado Roasted Corn Salsa…then it was on to these Taco Egg Rolls, and now we seem to use avocados in our recipes all the time.
Start off by bushing some oil on a few slices of bread. Toast them up on the grill and put them off to the side while you get the rest of the ingredients ready.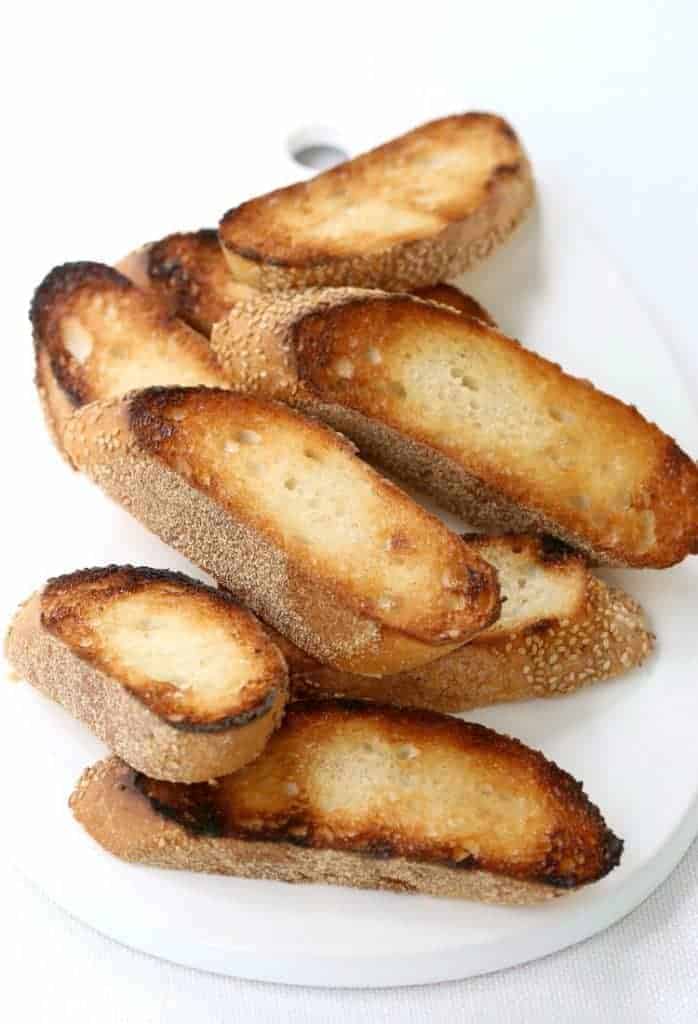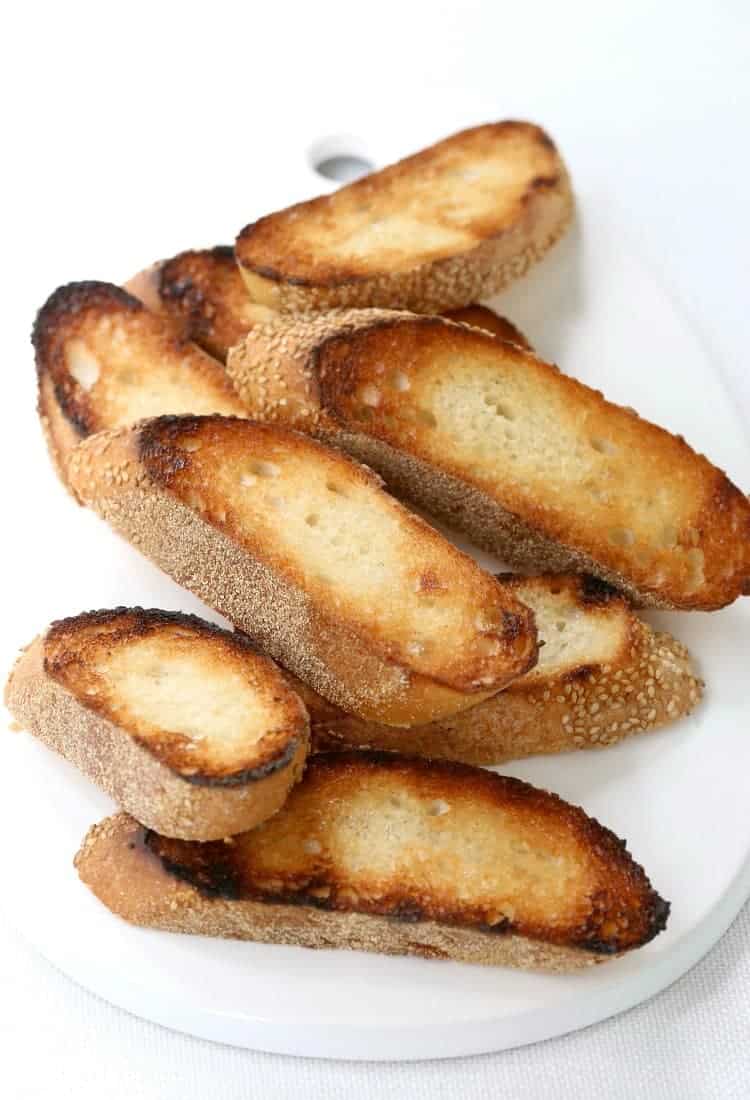 The avocados get mashed in a bowl with salt, pepper, garlic powder and taco seasoning. Squeeze in lemon juice and you're good to go.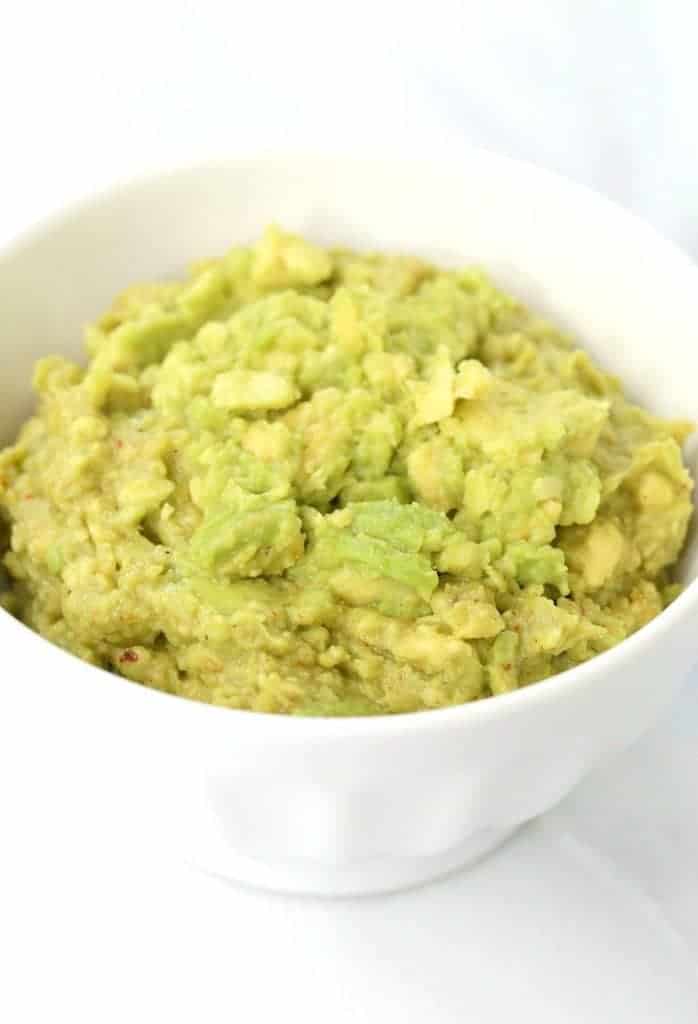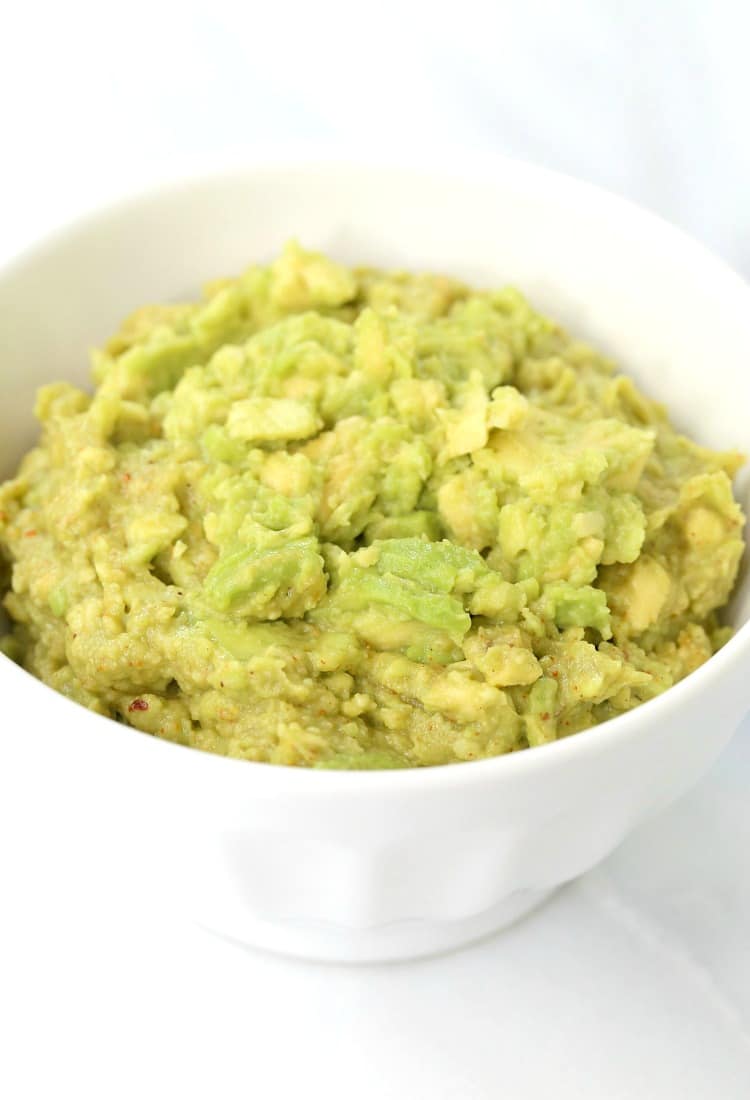 Spread the avocado onto the grilled bread and top with a fresh salsa like I used here. You can grab fresh salsa like this in most grocery stores or wholesale clubs…it's a mixture of chopped tomatoes, onions, peppers and cilantro and we use it on everything.
Eggs, sandwiches, as a topping for soup or grilled meats. It's a really great ingredient to have on hand.
Now to really make this Grilled Tex Mex Avocado Toast Tex Mex you can crumble on queso fresco or cojita cheese but I just used grated parmesan because that's what I had.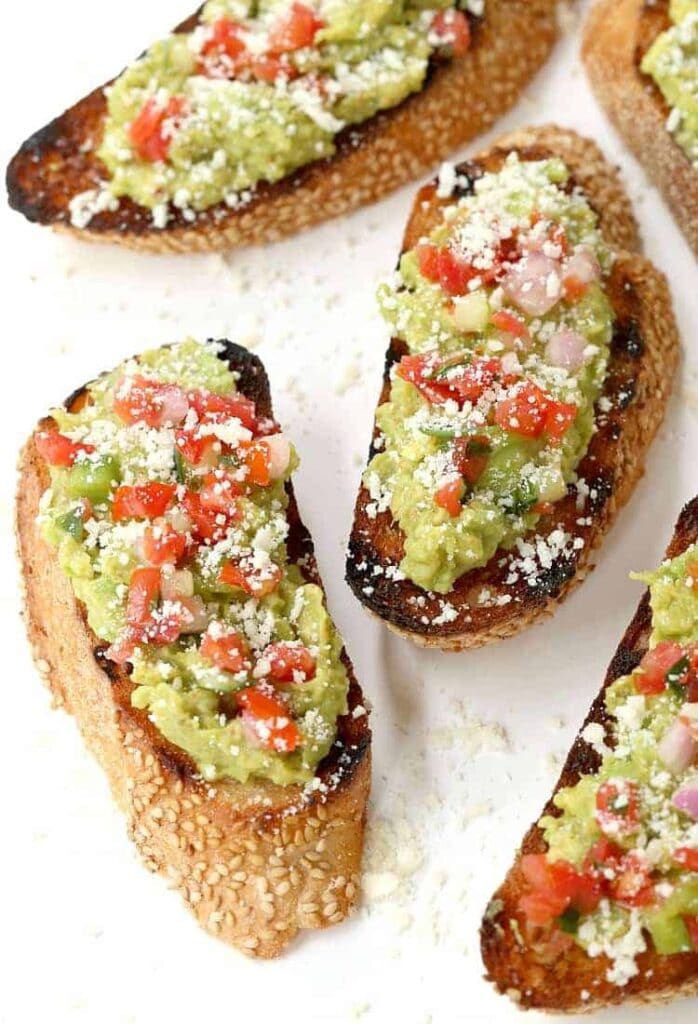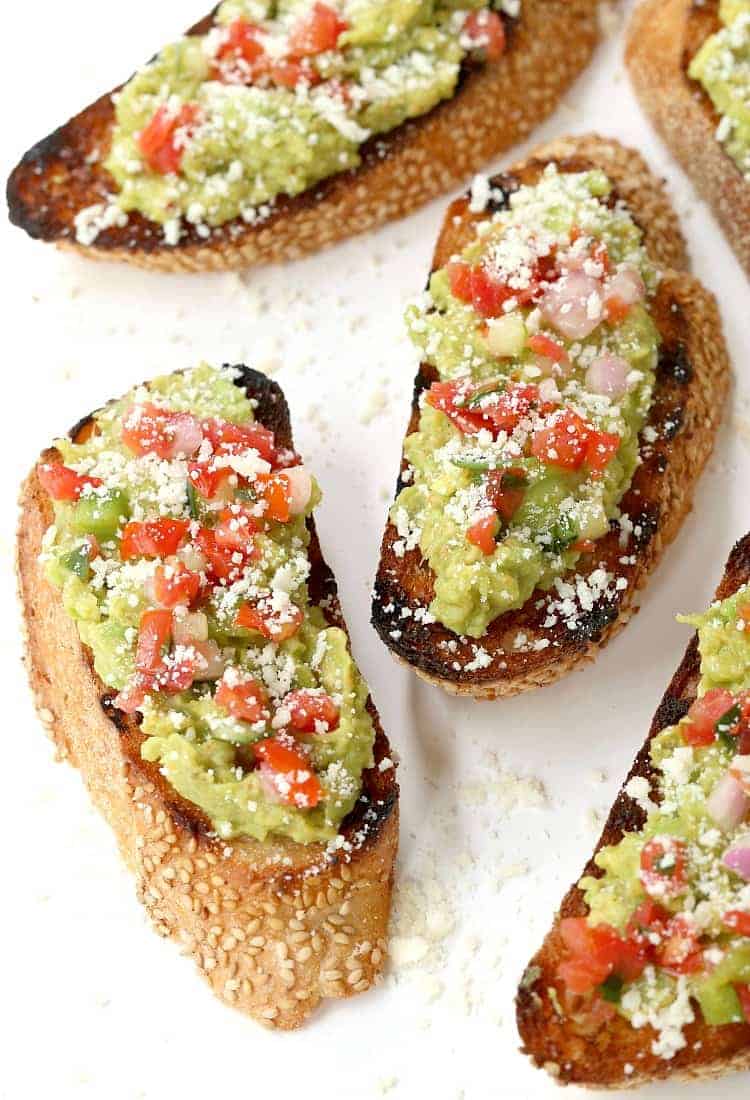 So just remember to try and not be one of those people who says that you don't like something if you've never actually tried it.
You could be missing out on one of your favorite new foods!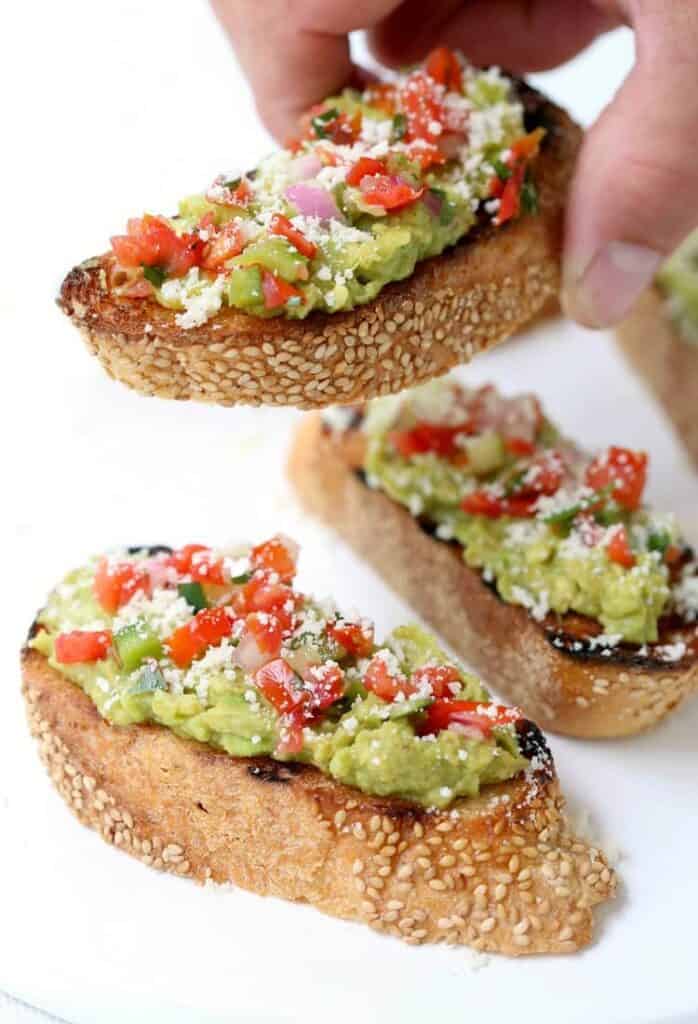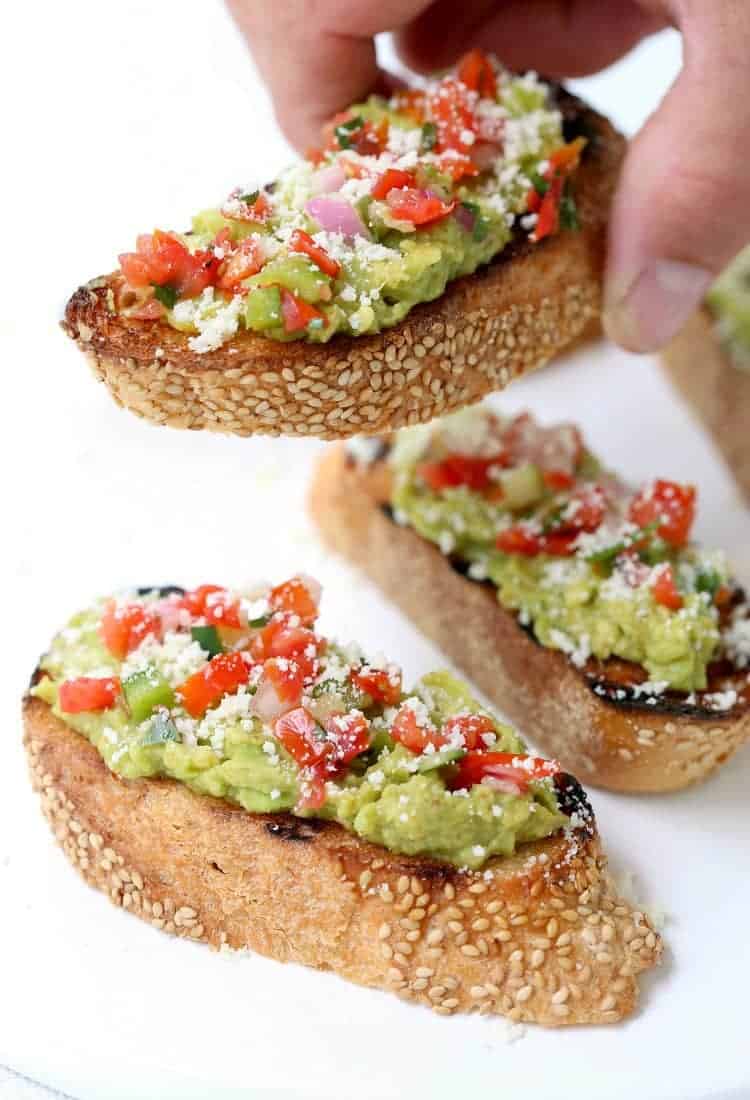 Print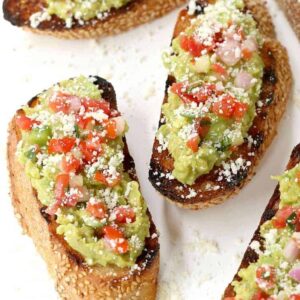 Grilled Tex Mex Avocado Toast
---
Description
Serves 4-6 for appetizers
---
Ingredients
1

baguette, sliced thick, brushed with olive oil and grilled until toasted

4

avocados, mashed

1 tablespoon

taco seasoning

1 tablespoon

lemon juice

1/2 teaspoon

salt

1/4 teaspoon

fresh ground black pepper

1 cup

fresh salsa

1/4 cup

grated parmesan cheese
---
Instructions
Stir the mashed avocado together with the taco seasoning, lemon juice, salt and pepper.
Spread on to each slice of toast, then top with fresh salsa and parmesan cheese.