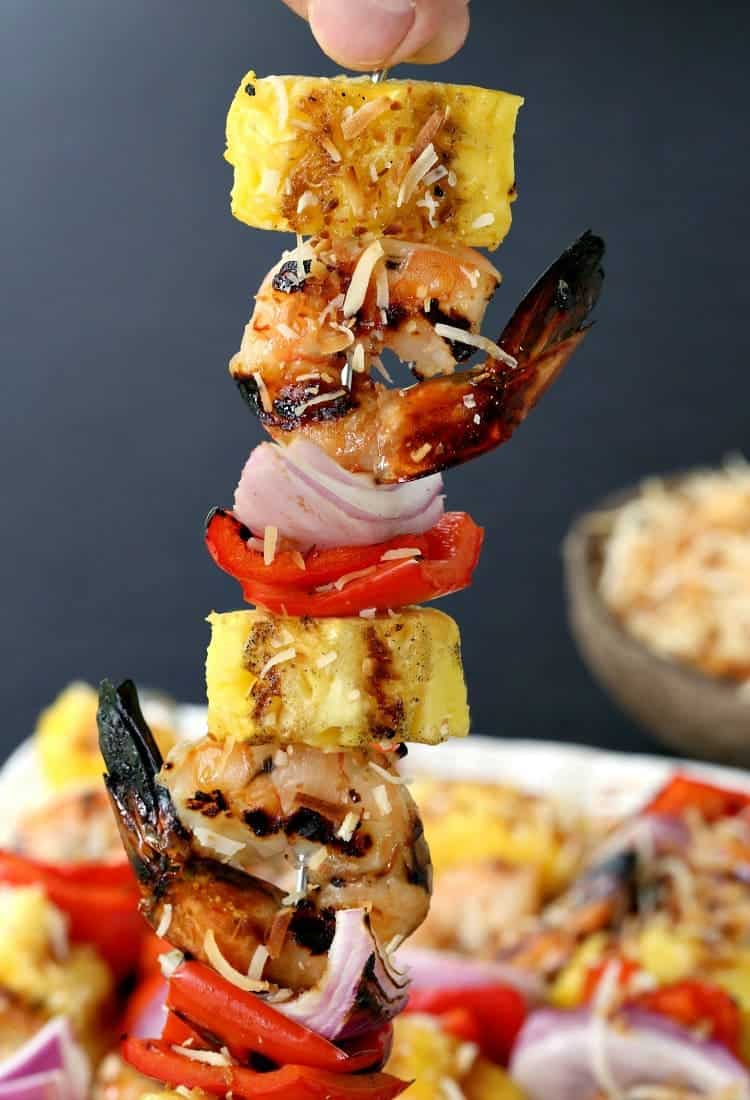 Piña Colada Shrimp Kabobs
Piña Colada Shrimp Kabobs are the ultimate party food dinner! Marinated shrimp, pineapple and peppers skewered and grilled up in minutes!
These kabobs are some of my favorite dinner creations for summer – so far that is.
I mean, first of all we're grilling. Second of all we've got food on a stick. That's always a party…and third of all, we've got booze.
Boozy food is always going to be a hit with me and my friends. And all kidding aside, alcohol really adds a great flavor to food if it's done the right way.
A splash of wine or a little vodka in that pink vodka sauce, it makes the whole dish sometimes.
The shrimp for these Piña Colada Shrimp Kabobs are literally marinated in piña colada mix. Yep, right in the mix. Do you even have that leftover bottle of mixer in your fridge that's not enough to make another round of drinks but you don't want to throw it away? Use it in a marinade.
Piña Colada cocktails in the summertime are always a good thing.
Trust me.
Of course to the mix I added light and dark rum…but that's it. That's the whole recipe. Easy enough, right?
So you do have to grill these kabobs over low heat or the sugar in the mix will burn on you. But grill them nice and low and all the sugar will caramelize and make these boozy kabobs taste even better.
When they come off the grill you can top them with toasted coconut, I like this kind that we buy at Trader Joe's, it like real coconut not that sweet stuff that you use for baking.
Grab a few of these Piña Colada Shrimp Kabobs, maybe a few beers (or a piña colada if you've got extra mix) and get ready for a flavor explosion. Sweet, tangy shrimp lightly grilled with pineapple and peppers…you're going to love them!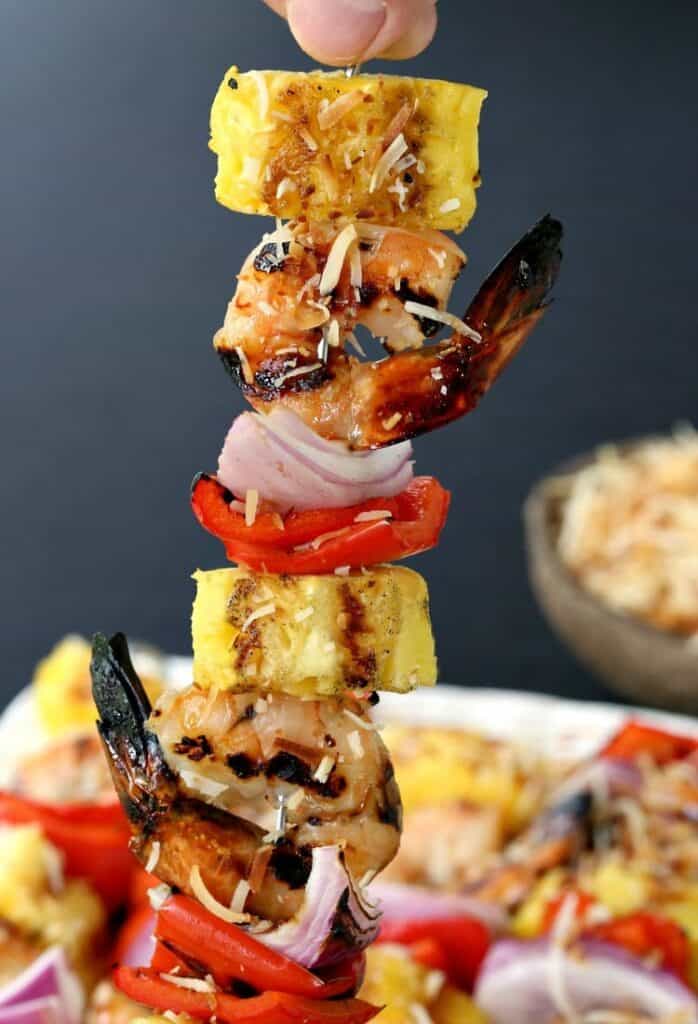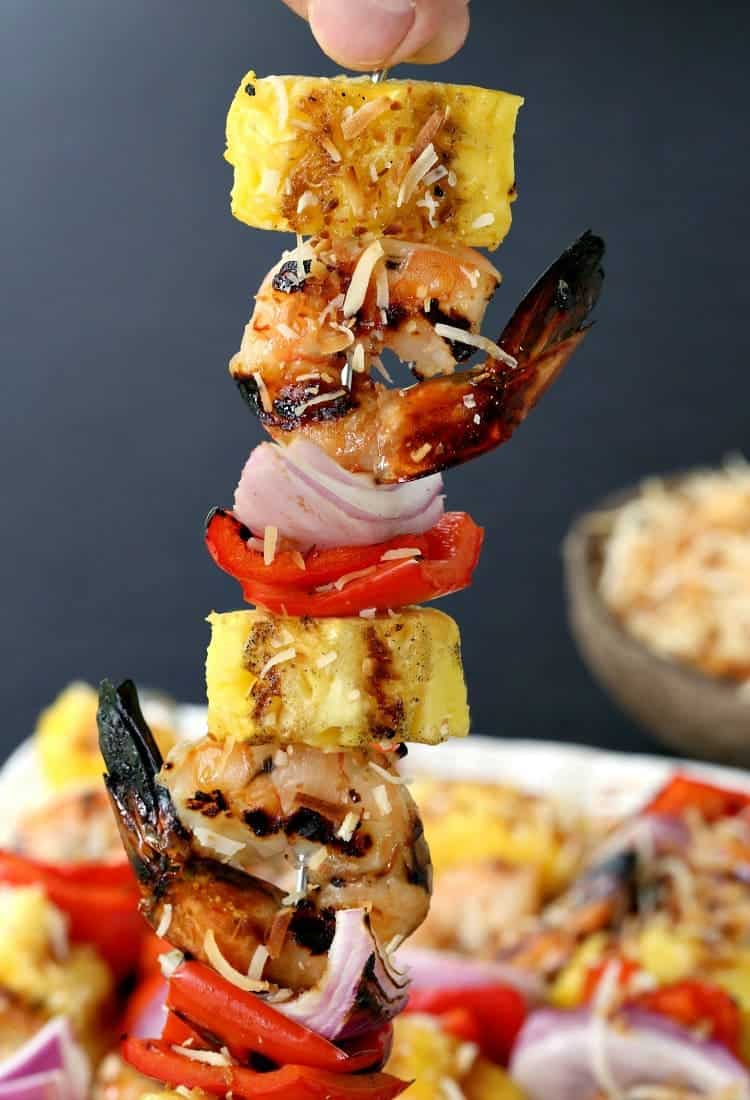 Print
Piña Colada Shrimp Kabobs
Author:

Yield:

6
---
Ingredients
2 lbs. medium shrimp, peeled and deveined
2 large red bell peppers, cut into 2 inch pieces
1 fresh pineapple, cut into spears and then 2 inch pieces
1 large red onion, cut into wedges then 2 inch pieces
2 cups piña colada mix
3/4 cup white rum
1/4 cup dark rum
toasted coconut for garnish
---
Instructions
Marinate the shrimp in a plastic bag with both rums and the piña colada mix for 2-3 hours.
Drain the marinade and thread the shrimp onto skewers alternating with the peppers, onions and pineapple.
Grill over low heat, turning often for 10 minutes.
Remove from the grill and garnish with toasted coconut.