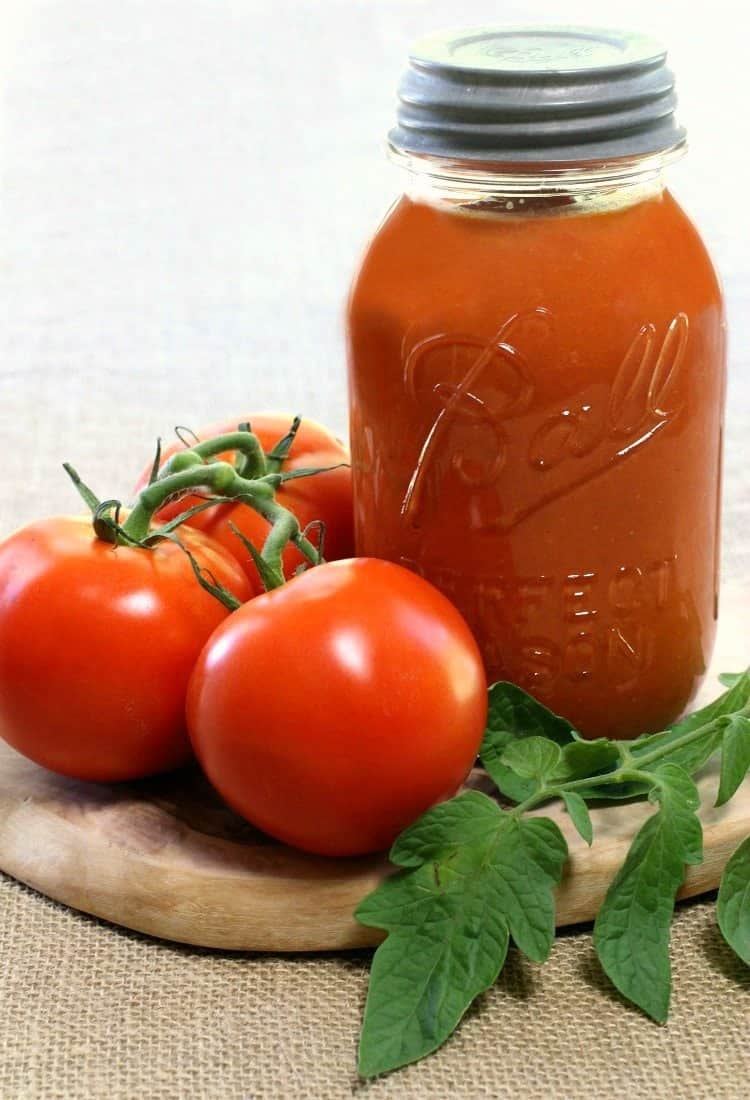 This Homemade Marinara Sauce recipe uses fresh tomatoes, not canned, and only a few more ingredients to make the best sauce you've ever tasted!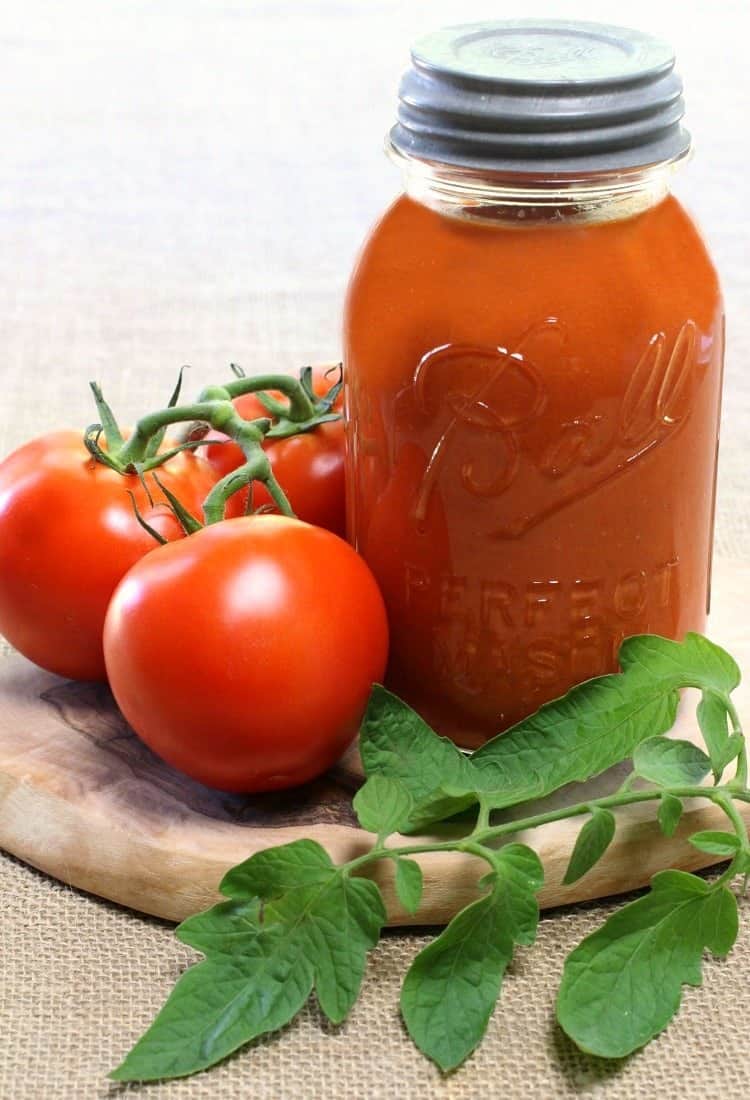 and only a few ingredients, this recipe will make anything you're cooking with sauce taste a million times better!
We don't have a garden this year. And we didn't have one last year either.
We tried, or I tried, but living in the are we do it got eaten overnight by some animal and the next morning we woke up to chewed off stems of everything we had.
AND it even had a fence around it. So something got over or under, whatever, but it was gone in hours.
So we've kind of giving up on having a garden, thankfully we live around lots of great farm stands so whatever fresh ingredients we need are only a few minutes away.
But we also have friends and neighbors who have successfully managed to keep their gardens from being eaten overnight by the critters…and we get lots of good samples delivered to us from them.
One thing everyone seemed to be handing out this season were tomatoes. There's nothing better than fresh tomatoes from the garden, but you do have to get to eating them pretty quickly.
What we didn't get to eating, we decided to make this Homemade Marinara Sauce with – and I'm glad we did because it was so good I don't think I'll make it any other way again.
The hardest part is cutting and seeding the tomatoes. I had a whole bunch of tomatoes so it took me about 15 minutes to chop and seed them all.
Grab yourself a large stock pot and start cooking down a few chopped onions and garlic in olive oil.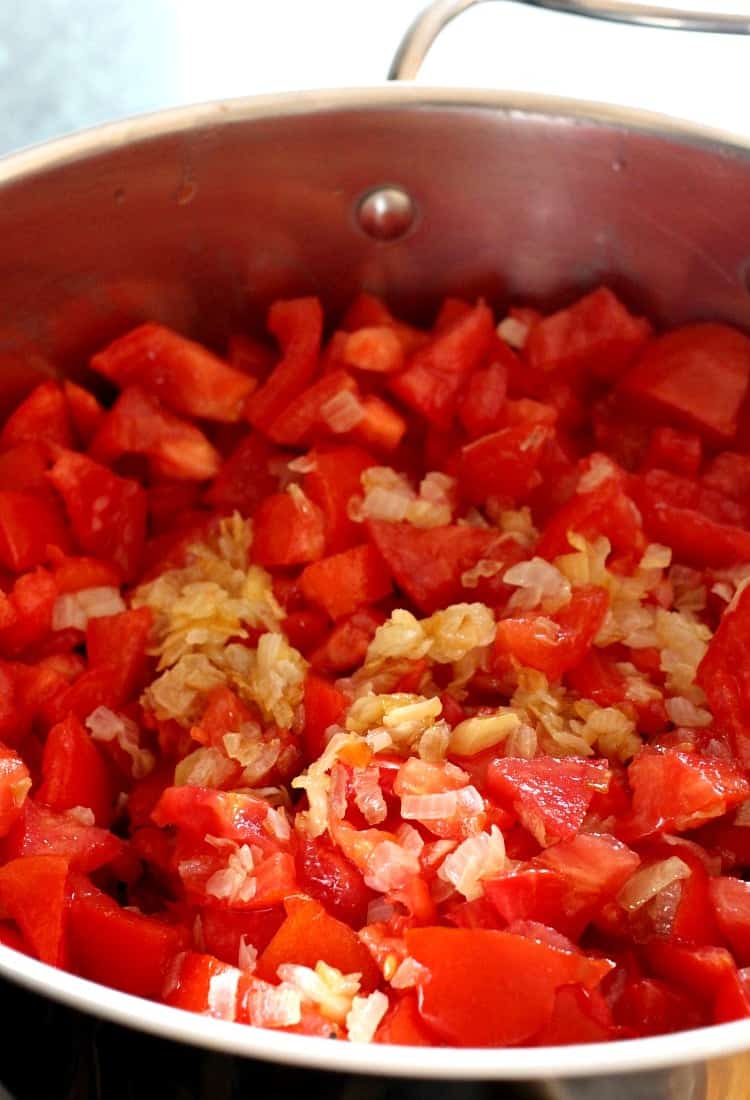 Let this go for about 15 minutes on low so the onions get soft and sweet, then you can pour in the tomatoes.
Stir that together and season with salt, pepper, oregano and sugar. The sugar will depend on how sweet the tomatoes were, so taste it before you add it in but I found that ours needed a tablespoon.
Now just let it cook down for 30 minutes and you're almost there…
Once it's done, take it off the heat and let it cool down.
Then it's time to blend it up. We use a stick blender a lot for soups and sauces, but I think the right way to go with this Homemade Marinara Sauce is an actual blender.
That way all the skins get blended up really well and everything is totally smooth.
Like this.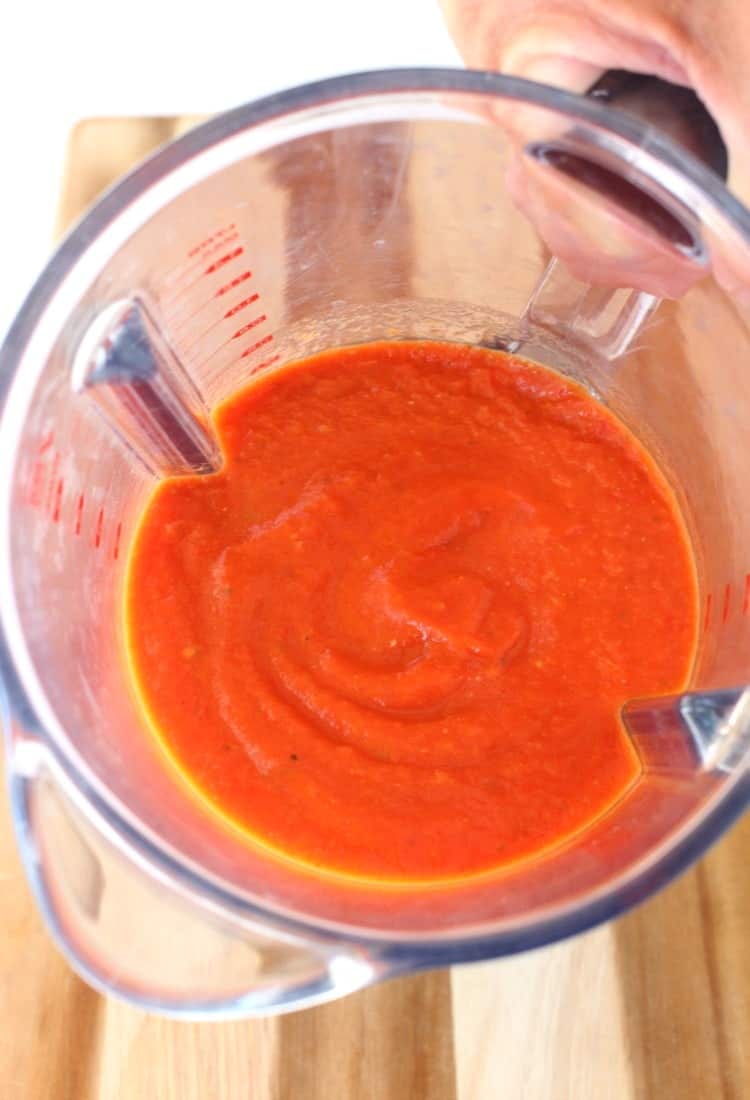 And that's all folks. Fresh sauce to use on anything you like, pasta dishes, lasagna, eggplant parmesan, soups, whatever you can think of.
My only warning – once you make sauce this way you might not go back. The difference in the flavor is that big.
My advice is to make a whole bunch, use what you need and then freeze it in portions that you'd need for a dinner.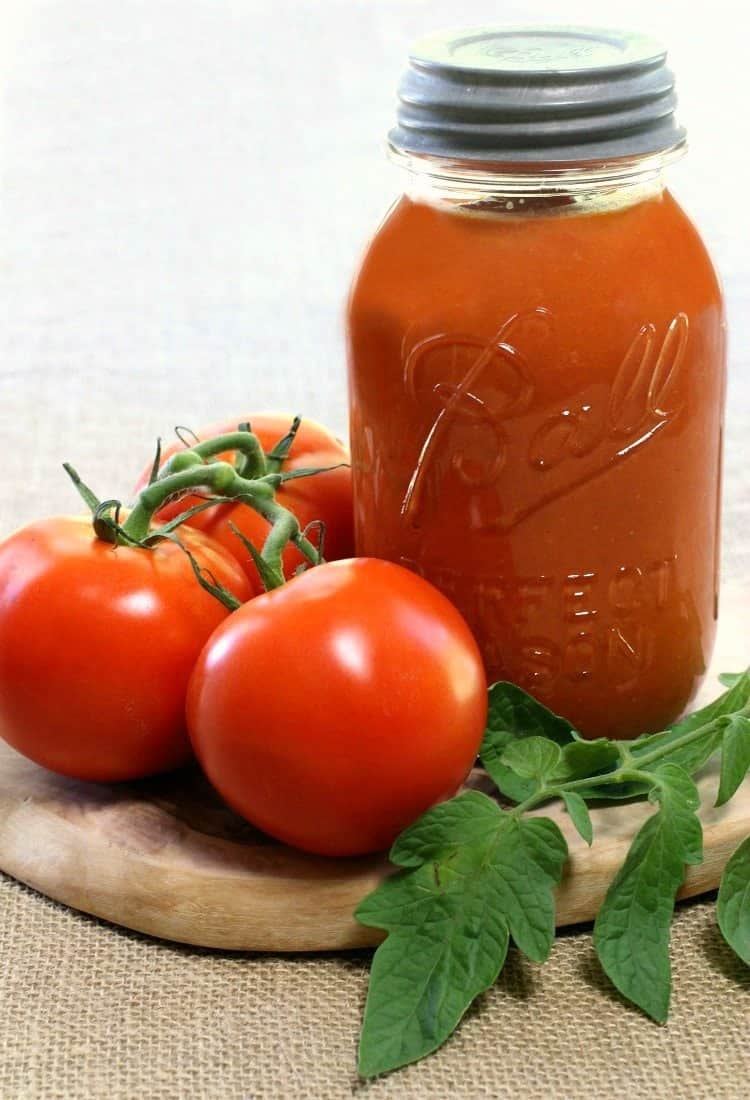 Fresh Homemade Marinara Sauce whenever you want it!
Print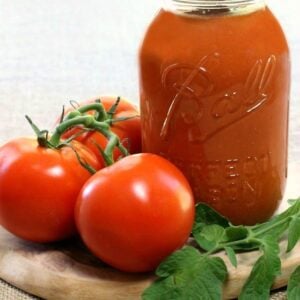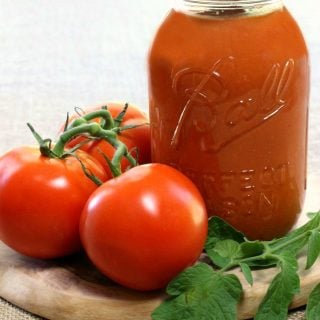 Homemade Marinara Sauce
Author:

Yield:

8 cup

s

1

x
---
Ingredients
1/4 cup

olive oil

2 cup

s diced onions

1/4 cup

chopped garlic

10

–

12

cups chopped tomatoes

1 teaspoon

salt

1 teaspoon

dried oregano

1 tablespoon

sugar
---
Instructions
Chop the tomatoes in large wedges and squeeze gently to get the seeds out over a large bowl.
Once seeded, chop the tomatoes in a large dice and add to another bowl.
Repeat with all the tomatoes.
In a large, heavy bottomed pot, pour in the olive oil and heat up over low heat.
Add the onions and the garlic, stir and let cook down for 15 minutes, stirring often.
Pour in the tomatoes, salt, oregano and sugar, stir and let cook down for 30 minutes halfway covered covered with a lid.
Remove the sauce from the heat and let cool down for 30 minutes. This will go a lot faster if you transfer the sauce to a cool pot and stir af ew times to release the steam.
Once cooled, add the sauce in a few batches to your blender and blend until smooth. Only fill the blender 1/3 of the way full or you'll have sauce everywhere. Mine took 3 batches to blend.
Test for seasonings then store in a container in the refrigerator for a week, or freeze.