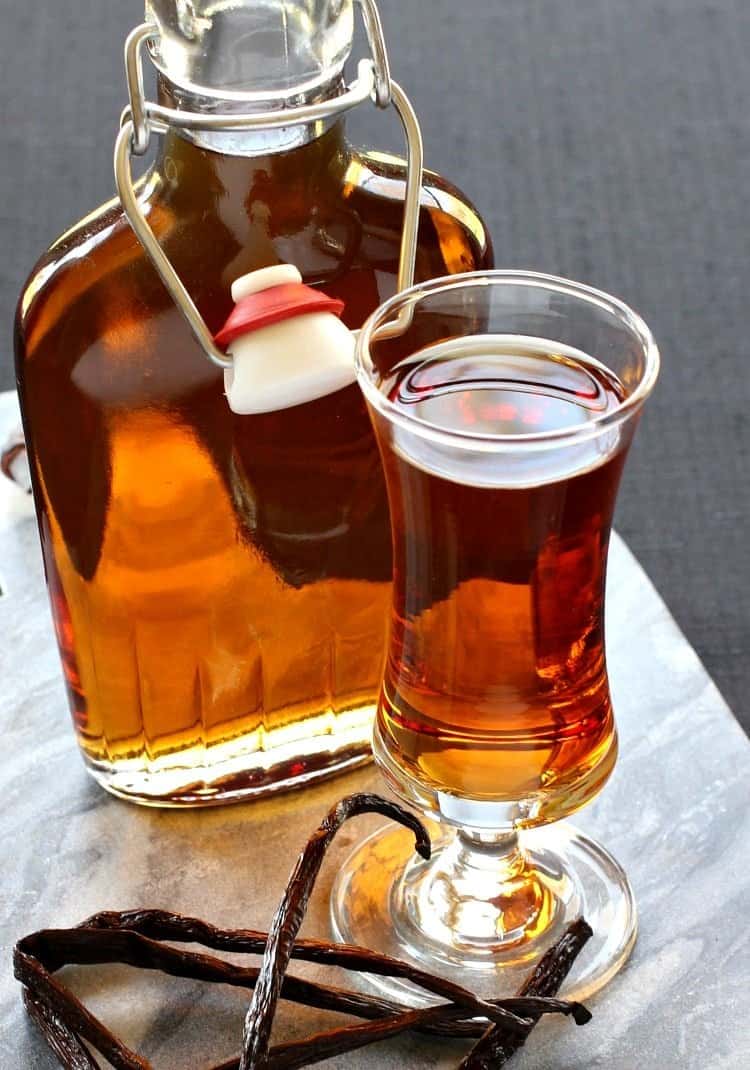 Make this Homemade Amaretto instead of buying it at the store! You can control the ingredients and make it taste how you like it!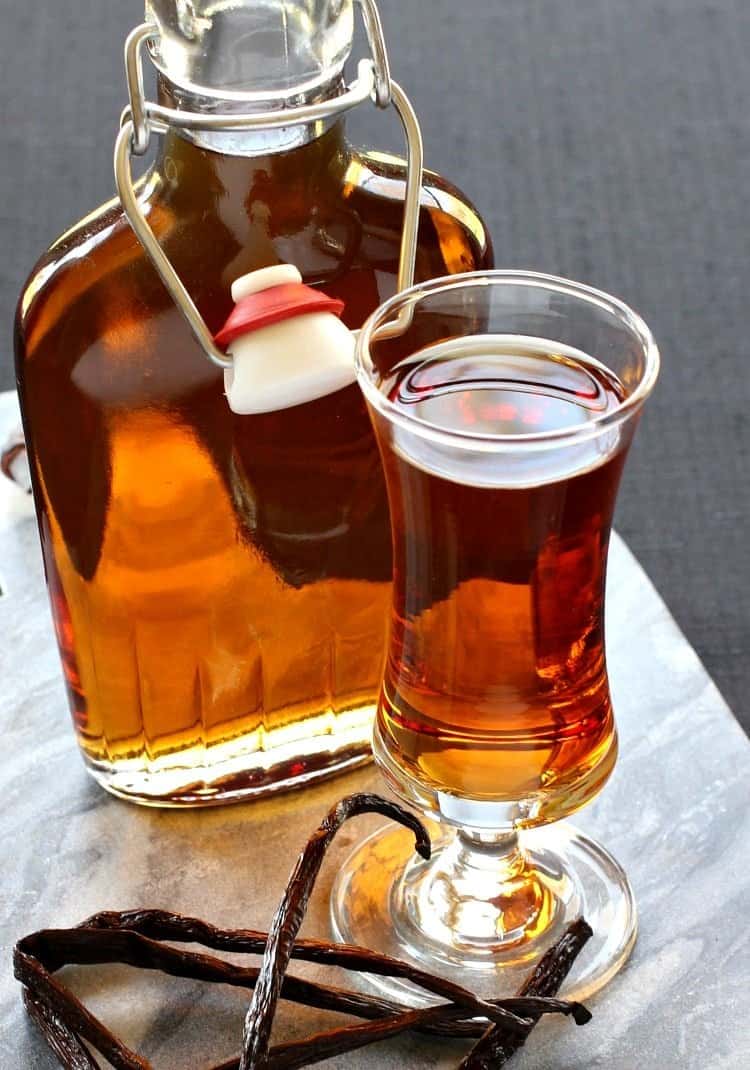 Amaretto is definitely in our liquor rotation. We use it to make Pear Martinis and these Chocolate Chip Shooters. Or just for sipping all by itself, but it will set you back about 40 bucks.
So it's a good thing you only need a half a shot or so when you're making a cocktail with amaretto so it will also last you a while, but you know what they say…
Homemade is always best. And that goes for booze too.
So when I came across this recipe from Allrecipes I knew I had to try it out. The other cool thing about making Homemade Amaretto is that you can control the sugar so your end product doesn't turn out as sweet as the kind you buy from the liquor store – and we found it makes our cocktails even better!
The process is easy, you start out with vodka. The vodka…it's always a good start. Then you add in the flavoring – vanilla beans, almond extract and sugar. That's basically it – and then you let it sit.
The longer you let it sit, the better it gets. But you definitely have to give it a few days or up to a week before trying it. Once you're ready to drink it though you can remove the vanilla bean if the flavor is right for you, or leave it in and let it flavor the amaretto some more.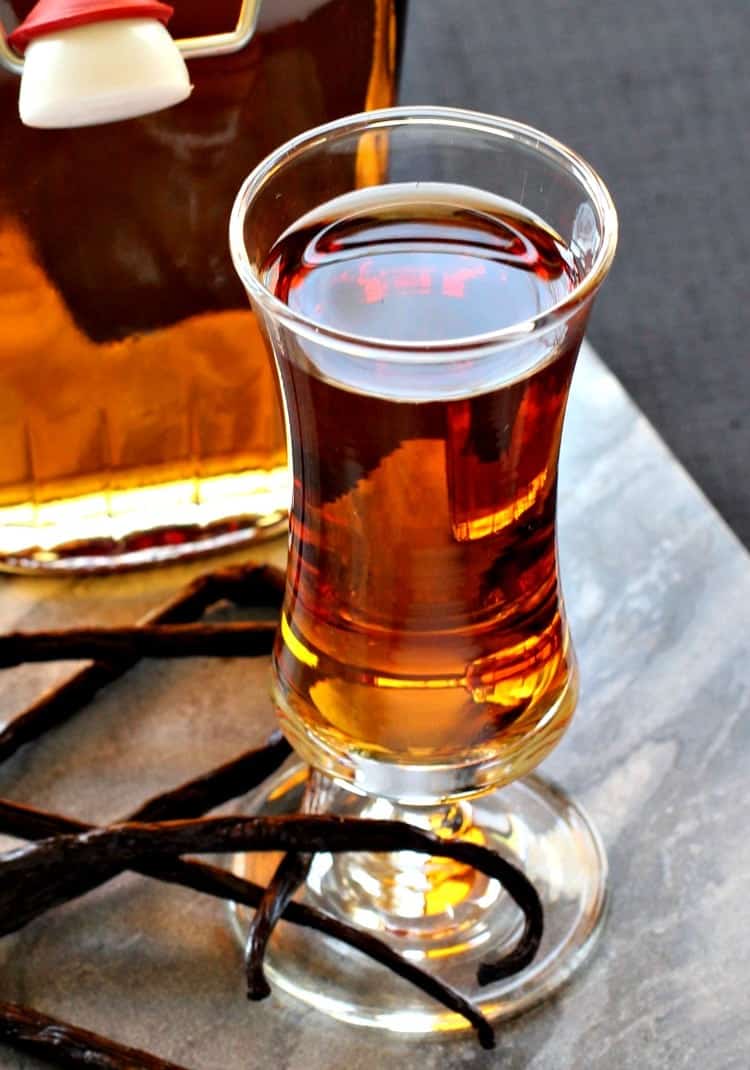 I took the vanilla bean out after a week since for me the flavor tasted right on target. Then I whipped up some martinis to really test it out.
I'm telling you this tastes as good if not better than the expensive store bought brand – I like that it's less sweet and also has more almond flavor.
And the martinis? Well they tasted better than they ever have.
Bottoms up!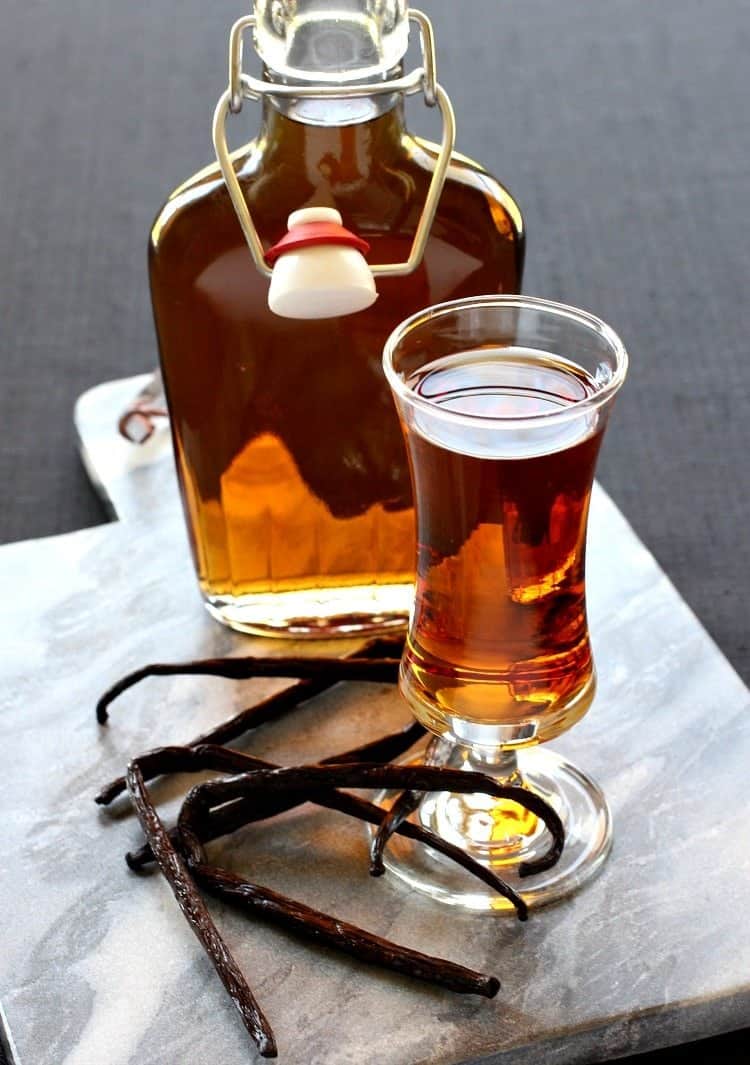 Print
---
Ingredients
2 cups vodka
2 vanilla beans, split
3/4 cup white sugar
1/2 cup brown sugar
2 tablespoons almond extract
---
Instructions
Heat up both sugars with 1 cup of water in a saucepan,
Bring to a boil, then turn down the heat to a simmer until all the sugar is dissolved.
Remove from the heat and let cool completely.
Pour the cooled sugar water into a sealable bottle, a mason jar would work great for this too.
Add the vodka, vanilla beans and almond extract and stir.
Let sit for a week at room temperature then strain through a piece of cheesecloth and return to the same bottle.