Try this Homemade Amaretto recipe instead of buying it at the store! It's so easy to make and your cocktails will taste ten times better! If you want to learn what Amaretto is & how to make it from scratch keep on reading.
What drinks can you use amaretto in? You can drink amaretto on its own, or use it in cocktails like The Godfather, or an Island Champagne Cocktail.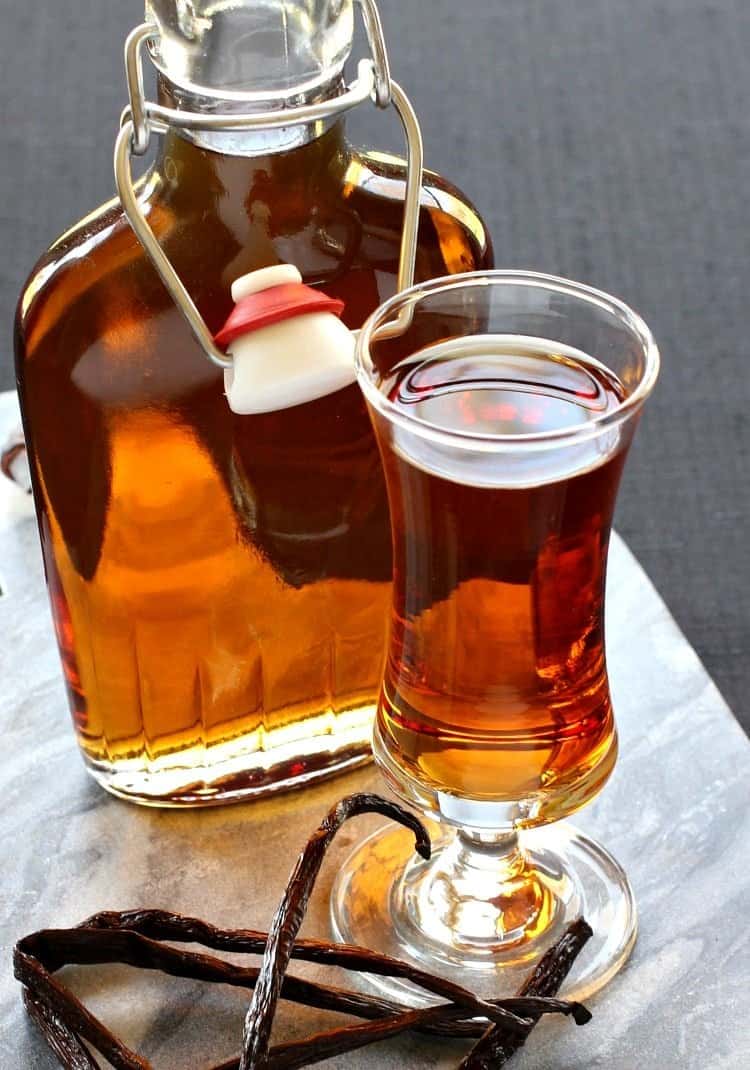 What Is Amaretto?
Amaretto is a sweet liquor that originated in Italy. Originally, Amaretto was flavored with butter almonds, but these days commercial brands can be made from apricot stones, peach stones or almonds.
Amaretto can be mixed with cocktails or sipped on its own. While we have many, many different cocktails to make with Amaretto, this delicious homemade version is so delicious as an after dinner drink or aperitif.
The History Of Amaretto
The name "Amaretto" comes from the Italian word amaro which means "bitter". A funny little fact is that cyanide is found naturally in almonds and it has to be processed out of the almonds before its use in this liquor.
A old tale tells the story of a student of Leonardo da Vinci's students was painting a church and needed a model to paint his Madonna. The women he found became his model and lover and in turn, because of how poor she was, she gifted him a liquor that was made from apricot kernels steeped in brandy.
Why Homemade Amaretto Is Best
Typically we find modern day Amaretto to be on the sweeter side, which is one of the reasons why making it from scratch is totally the way to go. You can balance out the level of sweetness that you like and how long you let the liquor steep. This homemade Amaretto isn't very bitter at all, which is the way we like it.
Another reason that you should try making this recipe at home is because it is much more cost effective than buying a bottle at the store. Obviously stores mark up the prices of everything, so when you can save a few bucks and make a quality product at home you should!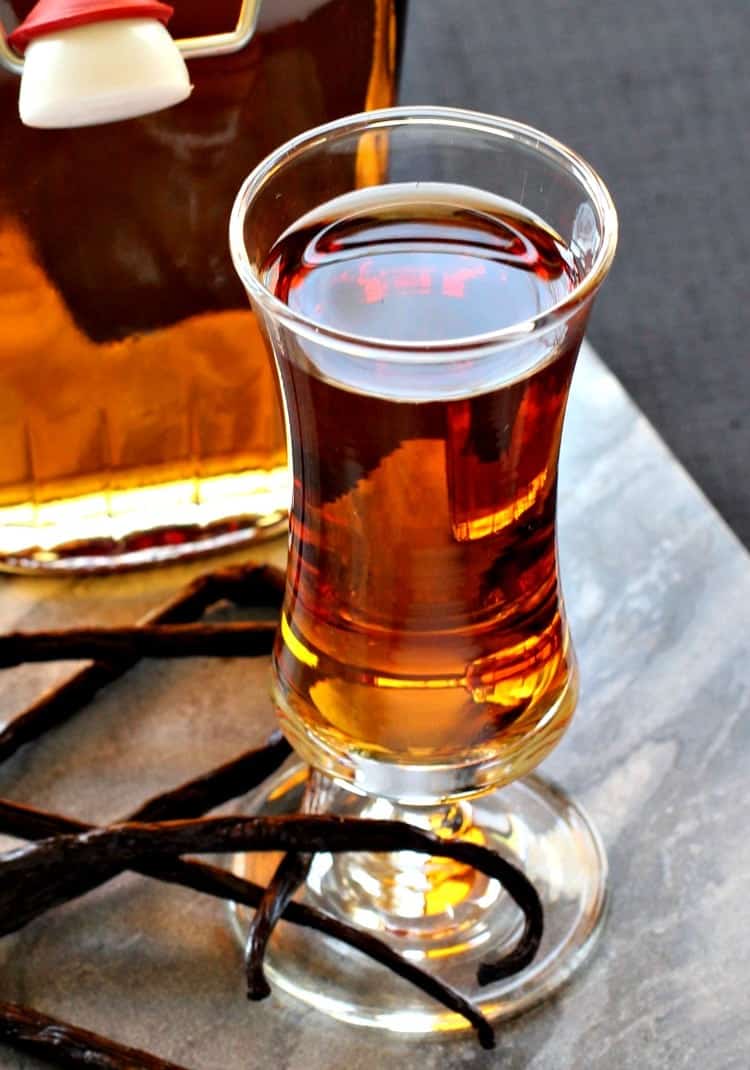 Amaretto Ingredients
The basic ingredients that you'll need to make homemade amaretto are:
Plain Vodka
Vanilla Beans
Brown Sugar
White Sugar
Almond Extract
When you're making a recipe like this, you should make sure that you're ingredients are the best quality that you can get. Use good vodka, not super expensive but not the lowest end, either. Extracts come in all price points, so make sure that whatever you buy is "real" almond extract and not imitation.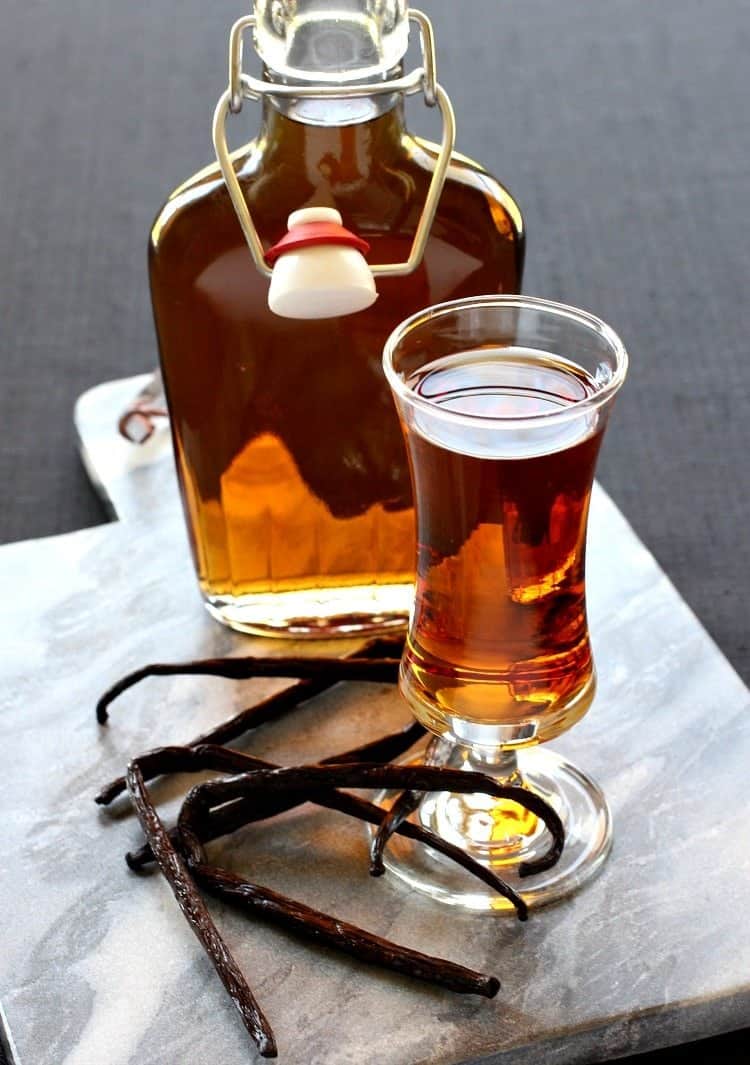 How Do You Make Homemade Amaretto?
The process is easy, you start out with plain (good quality) vodka. Then you add in the flavoring – vanilla beans, almond extract and sugar. That's basically it – and then you let it sit.
The longer you let it sit, the better it gets. But you definitely have to give it a few days or up to a week before trying it.
Once you're ready to drink it though you can remove the vanilla bean if the flavor is right for you, or leave it in and let it flavor the amaretto some more. I took the vanilla bean out after a week since for me the flavor tasted right on target.
I'm telling you this tastes as good if not better than the expensive store bought brand – I like that it's less sweet and also has more almond flavor.
Our Favorite Cocktails To Make With Amaretto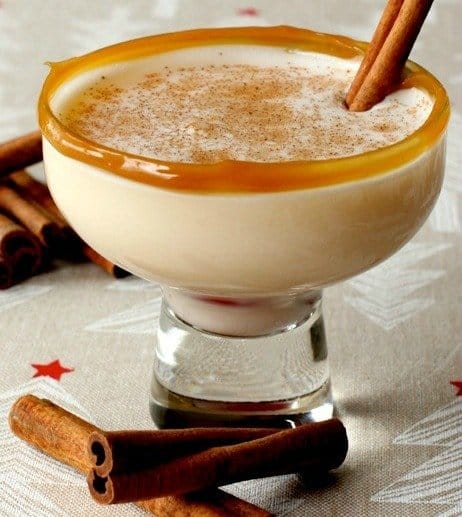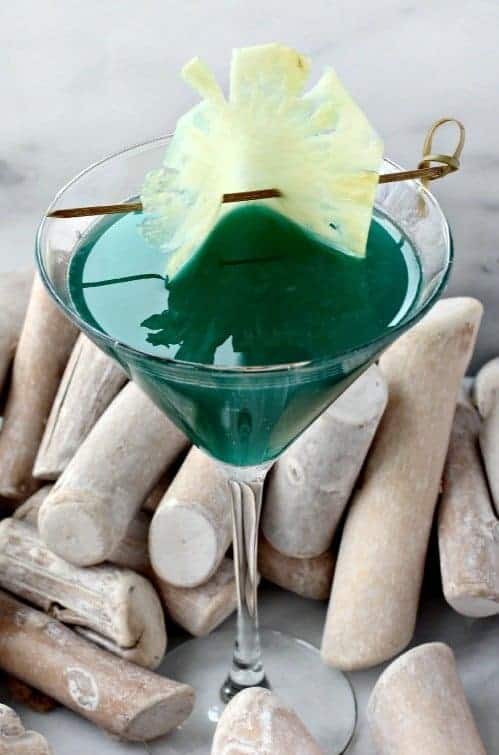 Christmas (or any party!) Champagne Mimosa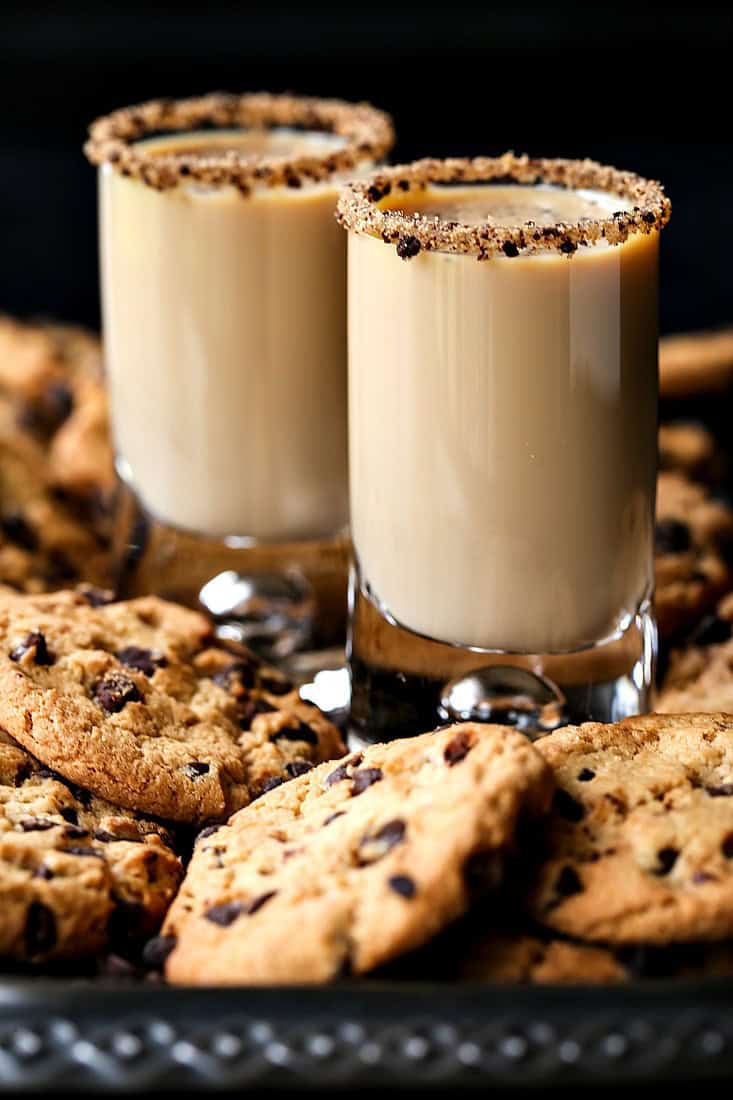 RumChata Toasted Almond Cocktail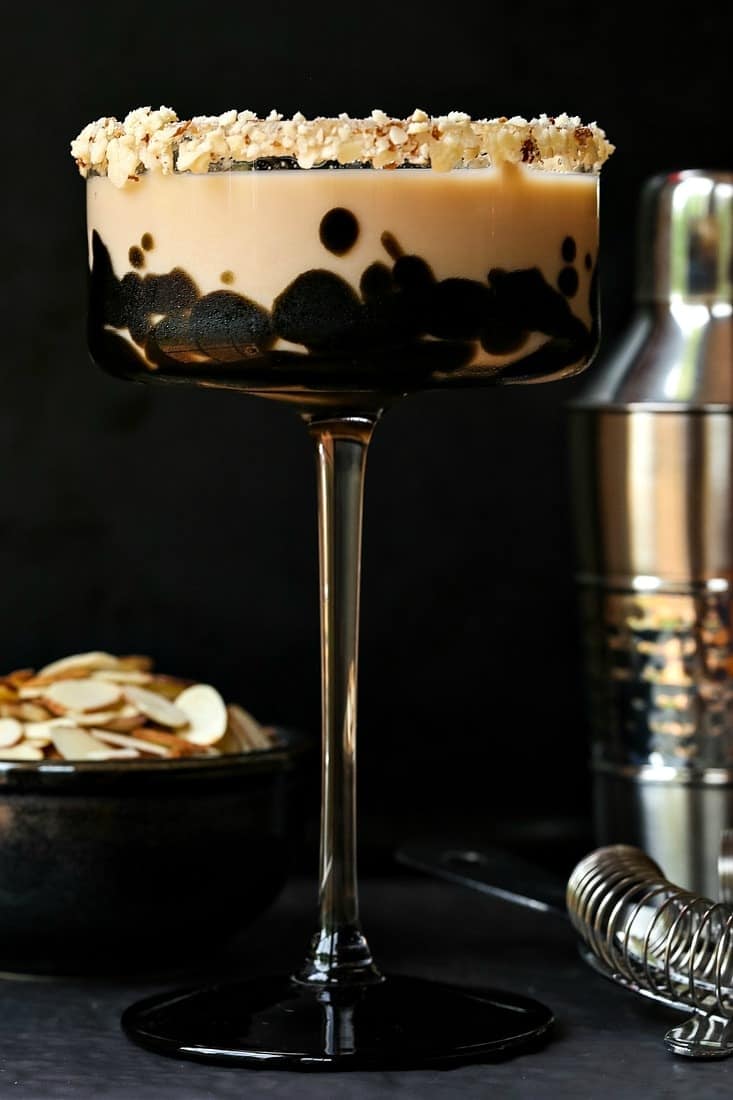 More Ways To Use Amaretto
You can swap out Amaretto for most recipes that call for rum or a flavored liquor. Just keep in mind that Amaretto has a vanilla and almond flavor so if whatever you're cooking pairs with those flavors you'll be good to go!
Savory dishes like Orange Chicken or Coconut Shrimp
Desserts like Tiramisu or Bananas Foster
Poke Cake Recipes
Pancakes and other breakfast recipes like muffins or scones
PIN IT!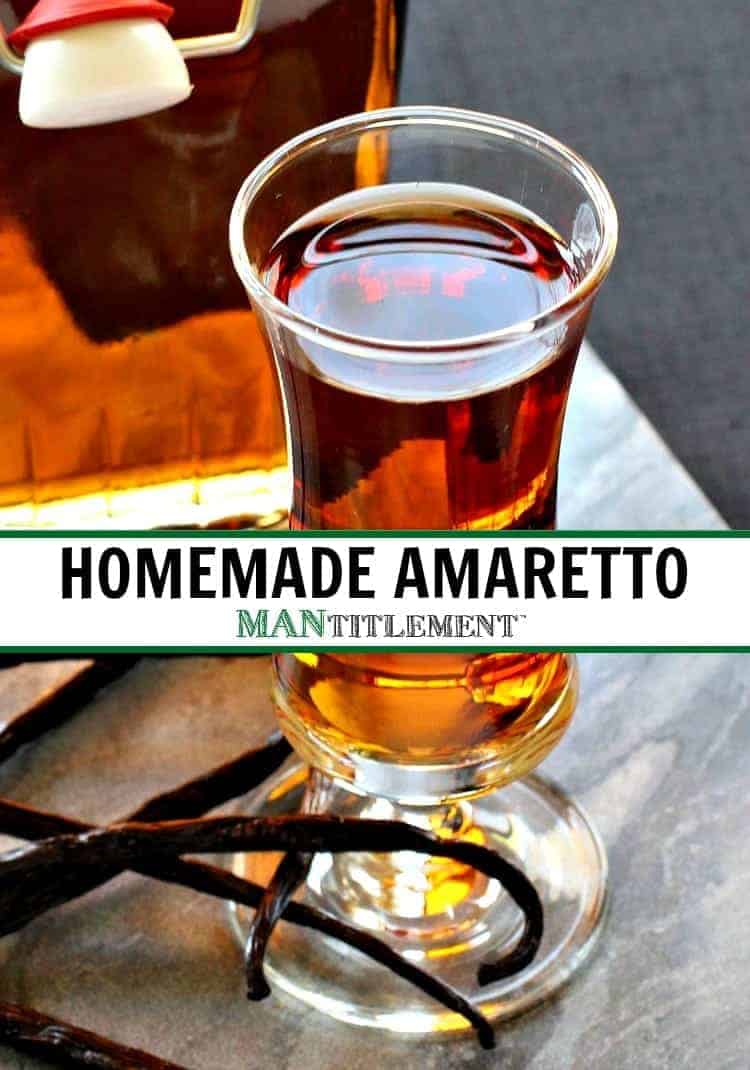 Print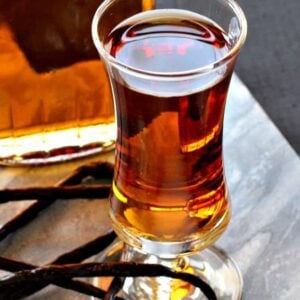 Homemade Amaretto
Author:

Prep Time:

5 minutes

Total Time:

5 minutes

Yield:

2 cups

1

x
This homemade Amaretto recipe is so easy to make! It will make all your cocktails taste so much better!
Scale
Ingredients
2 cups

vodka

2

vanilla beans, split

3/4 cup

white sugar

1/2 cup

brown sugar

2 tablespoons

almond extract
Instructions
Heat up both sugars with 1 cup of water in a saucepan,
Bring to a boil, then turn down the heat to a simmer until all the sugar is dissolved.
Remove from the heat and let cool completely.
Pour the cooled sugar water into a sealable bottle, a mason jar would work great for this too.
Add the vodka, vanilla beans and almond extract and stir.
Let sit for a week at room temperature then strain through a piece of cheesecloth and return to the same bottle.
Category:

Cocktails

Method:

Pour

Cuisine:

American
Keywords: homemade amaretto, amaretto recipe, vodka recipe, amaretto, how to make amaretto