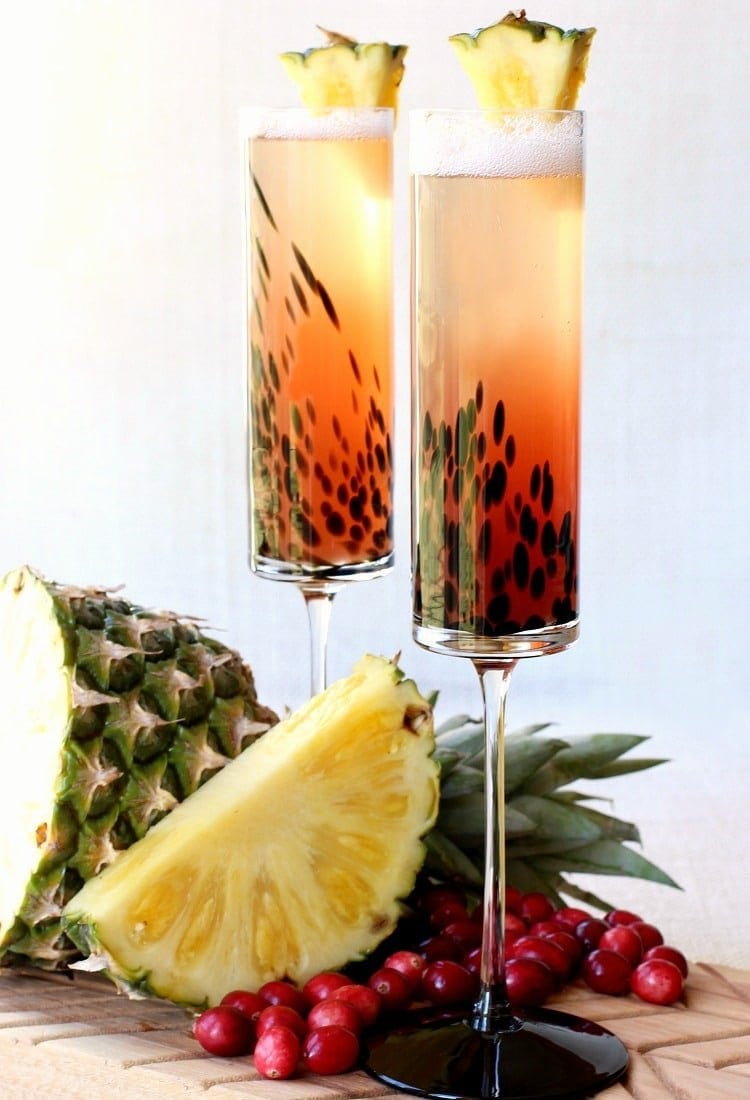 Island Champagne Cocktail
This Island Champagne Cocktail is going to bring us right to the islands in the most delicious way possible!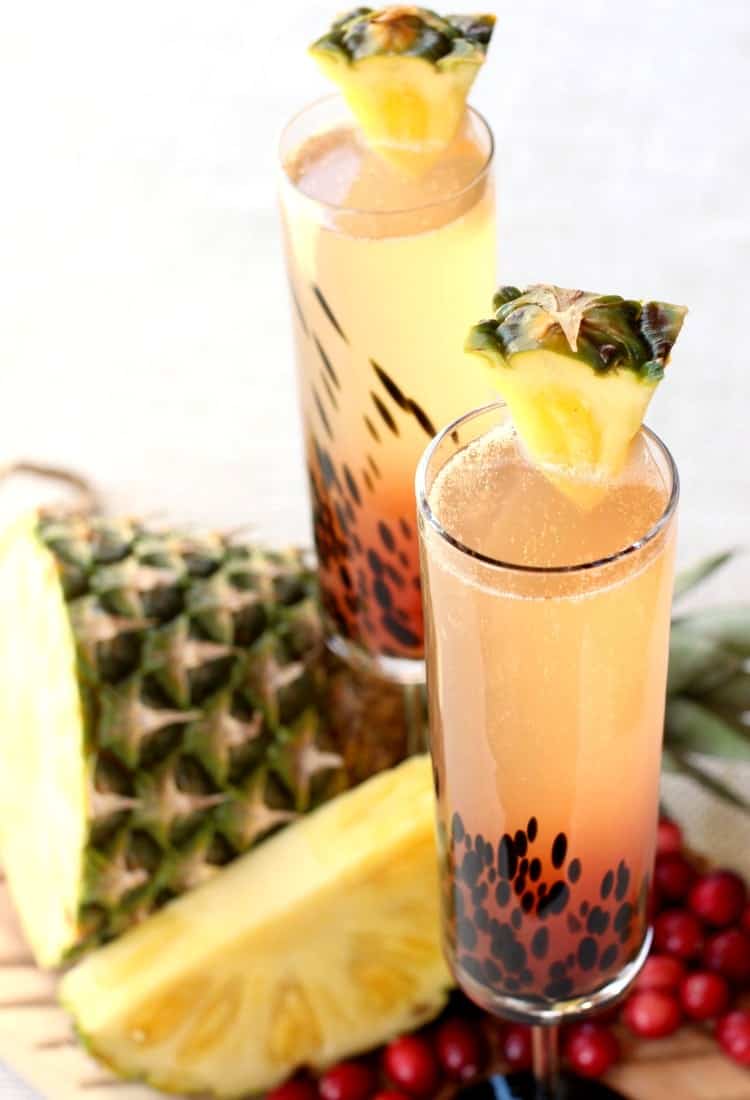 We're going back to the islands! Like soon.
Two days after Thanksgiving my family and I will be sitting back on that ridiculously beautiful beach Trunk Bay, you can go back and read about my last vacation to St. John here. We're going with a few other couples and their kids…and it's going to be a party for sure.
One of my friends had the idea to do a cocktail party in everyone's condo each night and the theme is going to be Christmas at the Beach. So each family is going to make a Christmas cocktail to share at happy hour with everyone…like a big rotating cocktail party. I'm totally in.
So my idea was this Island Champagne Cocktail, with pineapple juice, cranberry juice, amaretto and champagne. And it's a winner. Because champagne cocktails are always a winner! Everyone gets excited when you start popping those corks and pouring out the bubbly…
That just gave me an idea – we should make it a contest. Everyone can vote for their favorite cocktail and then get a prize, right? As long as everyone votes for mine we'll be good.
Grab a bottle of your favorite champagne or prosecco and mix the fruit juices together with the amaretto. Pour the juice mixture into the bottom of each glass and top with the champagne.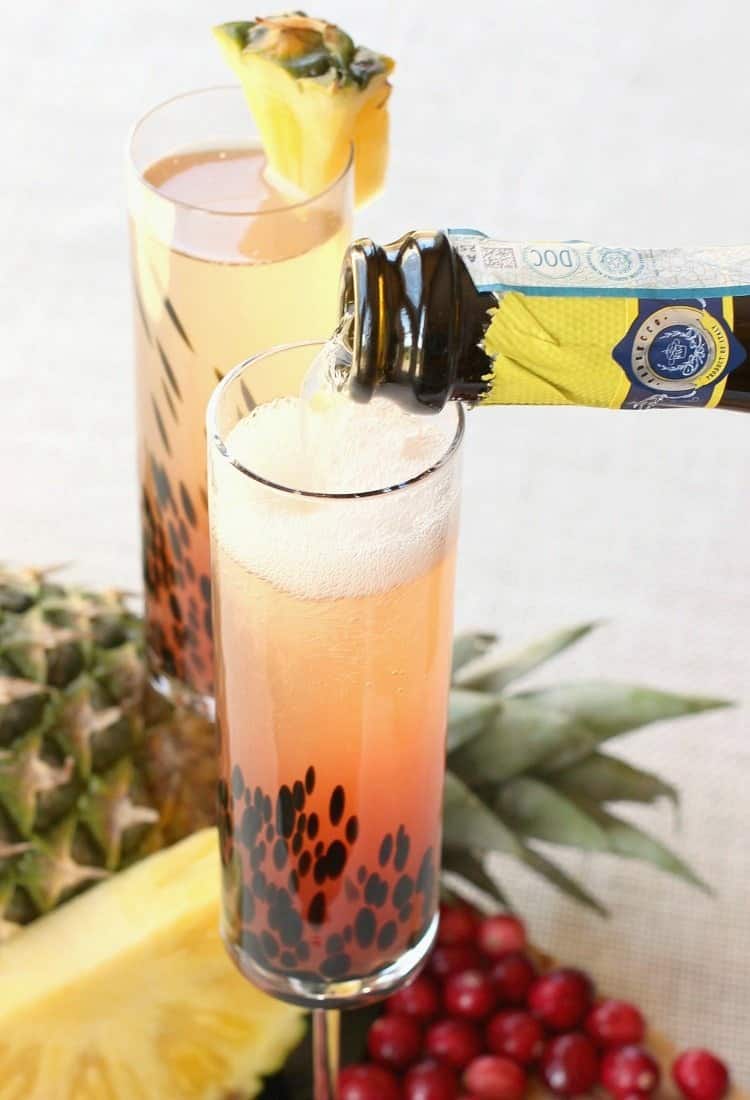 Because champagne cocktails always make you feel like a celebration is happening – even if they aren't.
Garnish with fresh pineapple, throw in some fresh cranberries and then it's bottoms up.
Even if you're not heading off to your favorite island vacation, these Island Champagne Cocktails will make you feel like you are!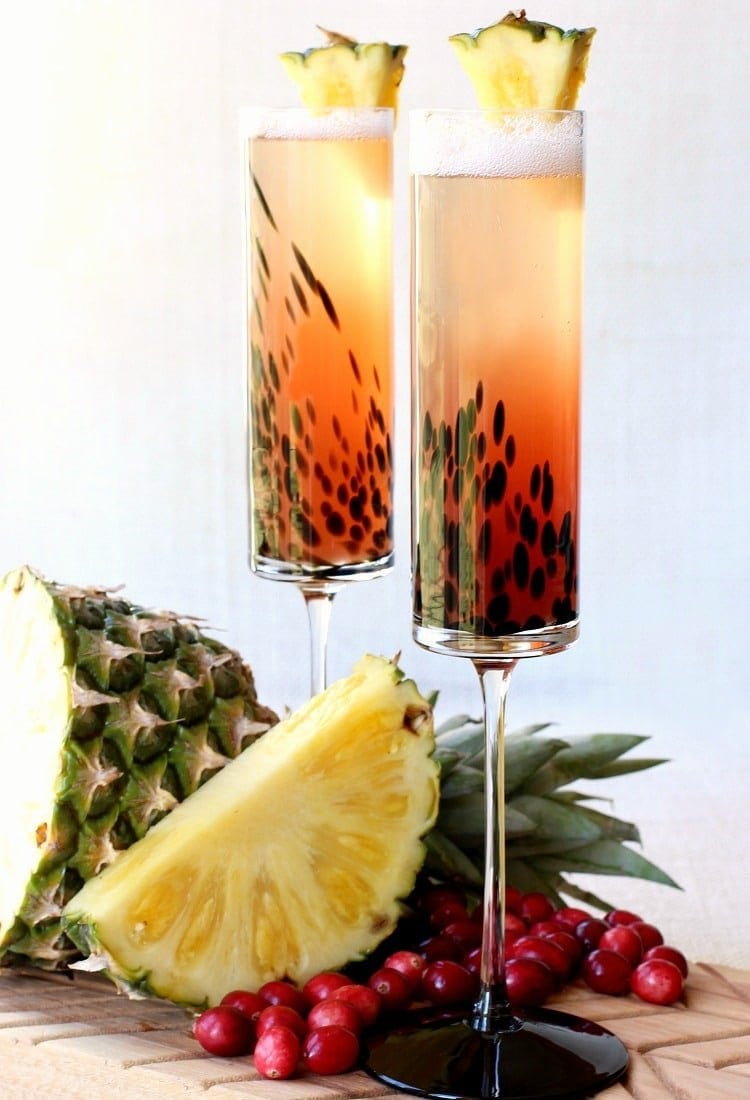 Print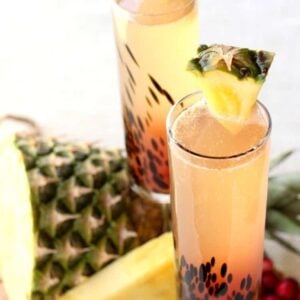 Island Champagne Cocktail
Author:

Yield:

4
---
Ingredients
2 ounces pineapple juice
2 ounces cranberry juice
2 ounces amaretto
1 bottle champagne for topping
pineapple wedges for garnish
---
Instructions
Mix the pineapple juice , cranberry juice and amaretto together.
Pour 1 1/2 ounces of the mixture in each of the four champagne flutes.
Top with champagne and garnish with a pineapple wedge.