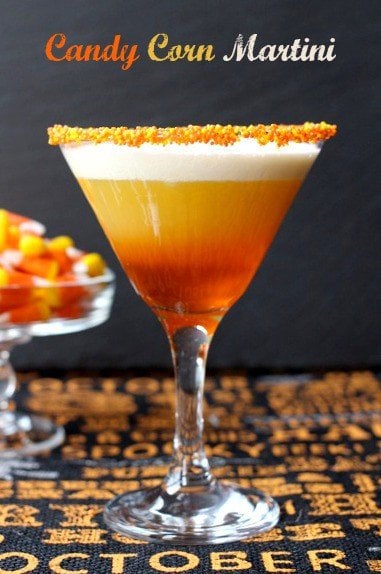 Let's celebrate Halloween with a Candy Corn Martini! A tasty and sinful layered martini that will get your guests in the Halloween spirit!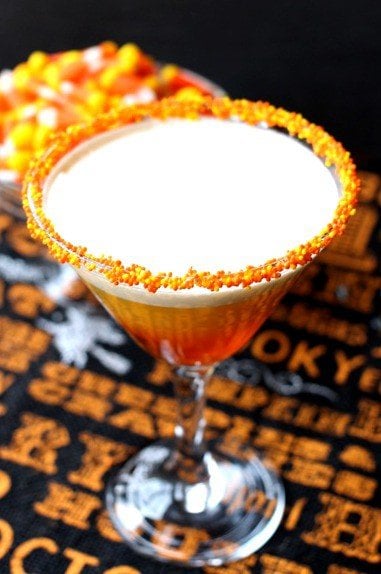 Don't get scared – you don't have to layer it. You know me I'm all about the presentation, but honestly, it's amazing if you just shake it up.
There are so many versions of Candy Corn Martinis, Candy Corn Jell-O Shots or candy corn vodka recipes out there, I really wanted to make this candy corn drink recipe special.
And I did.
Even if you don't like candy corn, you're going to love this martini! There are people I know that can't resist candy corn, I don't get that. To me it's the stuff that I usually threw away at the bottom of my Halloween treat sack.
It's fine, but definitely not my favorite. But this Halloween martini, well that's a whole new creature.
I'm always trying to make Halloween more fun for the adults. The kids need to have their fun but so do we. My in-laws tell stories about how they used to pull their kids (my wife and her sister) around in wagons trick-or-treating with their glasses of wine and beer to drink as they were going along.
Actually I think it was scotch – yep, they're pretty hard core. And they would stop at all their friends' houses to fill up their glasses. What a great neighborhood! And I have to say, It's kind of like mine…
So it's pretty much what happens at my house. Everyone comes trick-or-treating and we throw a beer at them, a martini, or a glass of bourbon. I mean everyone's walking so it's all good, right?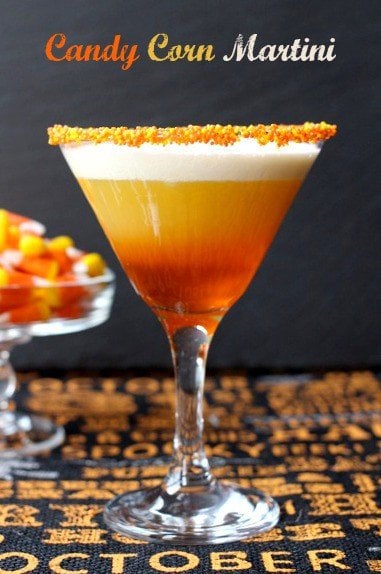 And this year along with my vampire tequila, I'll be busting out these candy corn martini's that I made for my friends over at Food Fanatic.
Come on – how good do these look? Make up a batch and be festive. Even if you don't feel festive about Halloween, these martini's will definitely get you in the party spirit!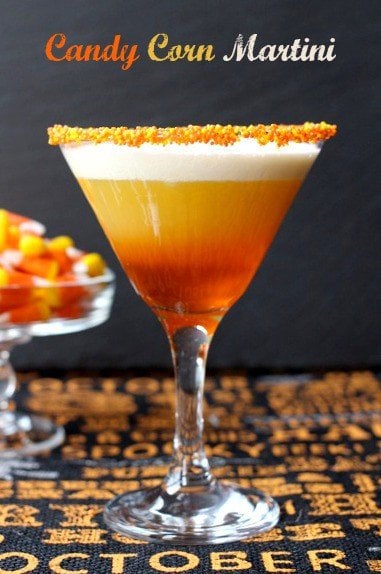 Don't just save these candy corn drinks for Halloween…It's too good to leave for only once a year! Break it our whenever you need a sweet and creamy party cocktail!