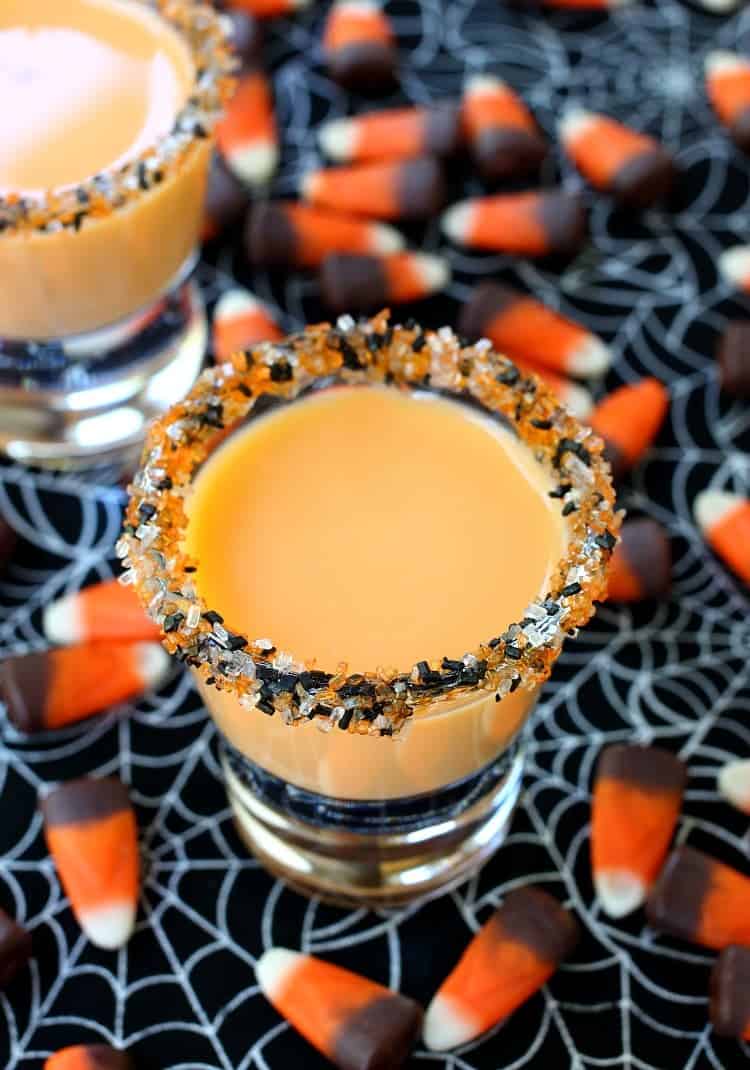 These Pumpkin Pie Shots are definitely on the adult dessert table for Halloween! The adults get to have some fun on Halloween too, am I right?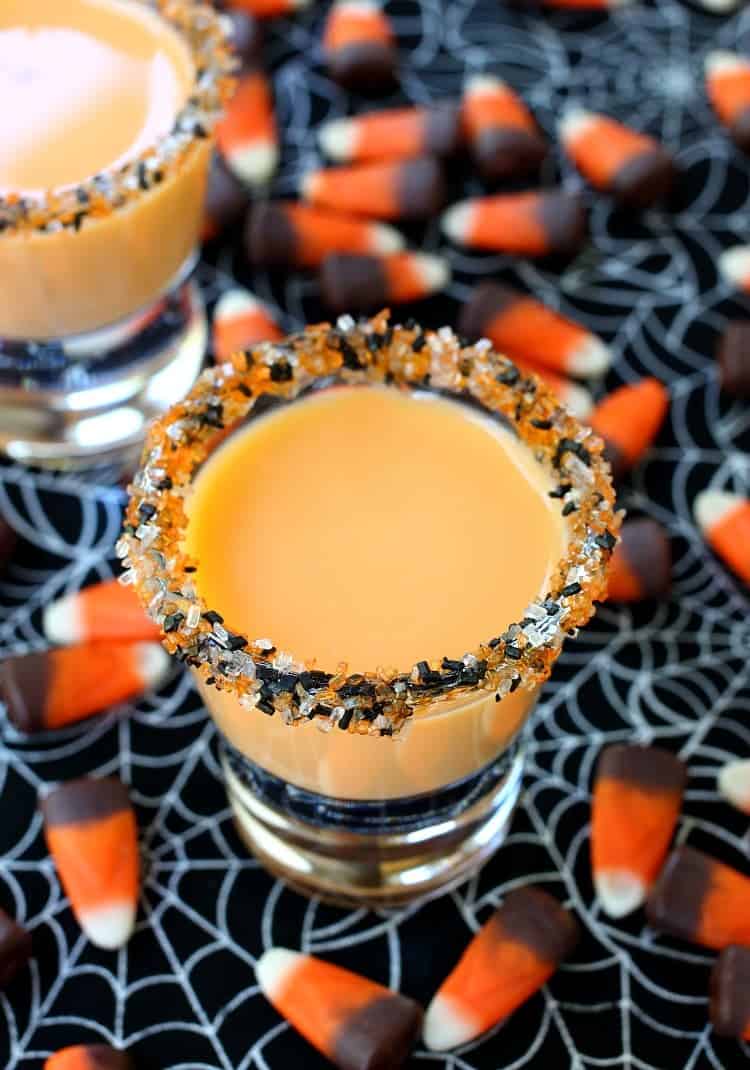 You know I love boozing things up. Dessert especially, just because it works so well.
Or sometimes you've eaten to many bowls of chili, or had one to many chicken tacos…and you're sort of bursting.
That's when it's time for a dessert shot. You get the sweet flavor of dessert and all the booziness of a shot all in one. And they won't fill you up. Win win.
And not to mention festive – no one's going to turn down one of these babies on Halloween, or any night of the year. But besides all that, these Pumpkin Pie Shots are tasty and that's what really matters.
We're usually out on the road in front of a fire on Halloween with tons of food and cocktails – and lots of candy for the kids. It's a come one, come all party. Anyone can stop by for a beer and a bowl of chili or hot dog. Or a chili dog. It's a fun night for all of us, why should kids have all the fun on Halloween?
So get your cocktail shakers ready and lets' start making some shots! You can definitely make these shots up ahead of time in a large pitcher and bring them out to your party with you, weather you're headed outside or to someone's house. It should be cold enough outside to keep them nice and chilled but if you're lucky enough to be in a warmer part of the country then just grab a cooler or a bucket of ice.
We pretty much have to wear snow gear on Halloween in Jersey so I think my shots will stay cold enough!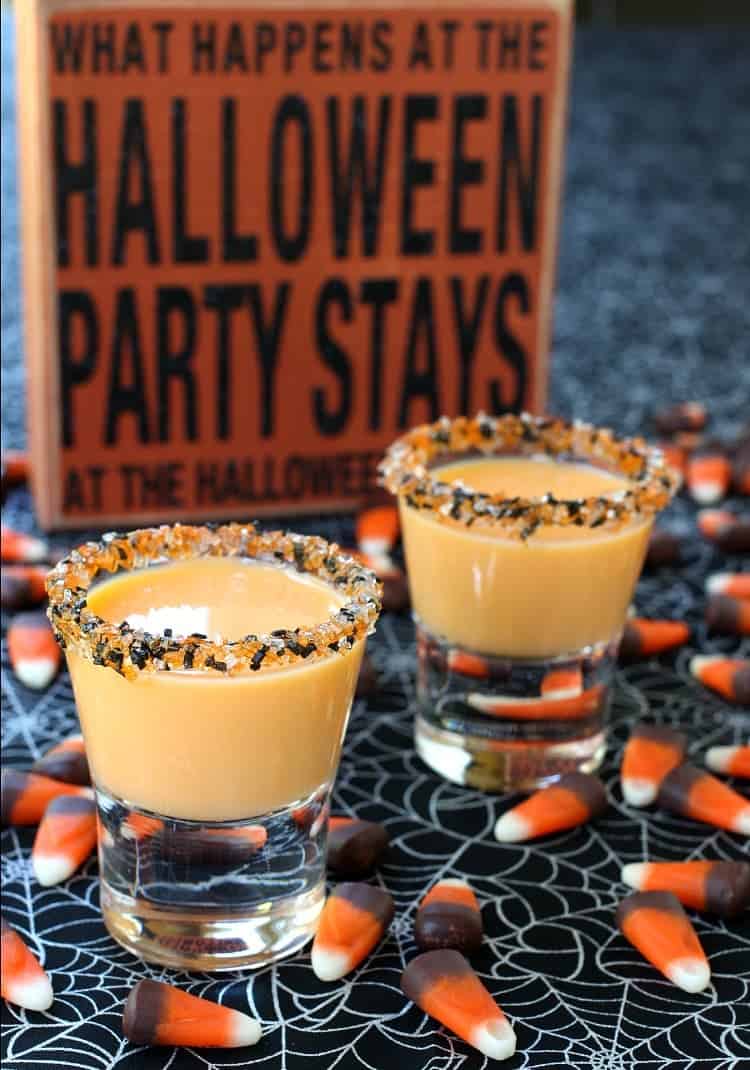 Just remember after 4 or 5 of these Pumpkin Pie shots…what happens at the Halloween party stays at the Halloween party.
Enjoy!
Print
---
---
Ingredients
2 ounces Caramel vodka
2 ounces Pumpkin Spice liquor
2 ounces RumChata
Sugar for rimming the glass (optional)
---
Instructions
Combine all ingredients in a cocktail shaker (except the sugar) and mix well.
Dip 4 shot glasses in corn syrup and then into a shallow dish of colored rimming sugar.
Divide the shaker evenly into each shot glass.