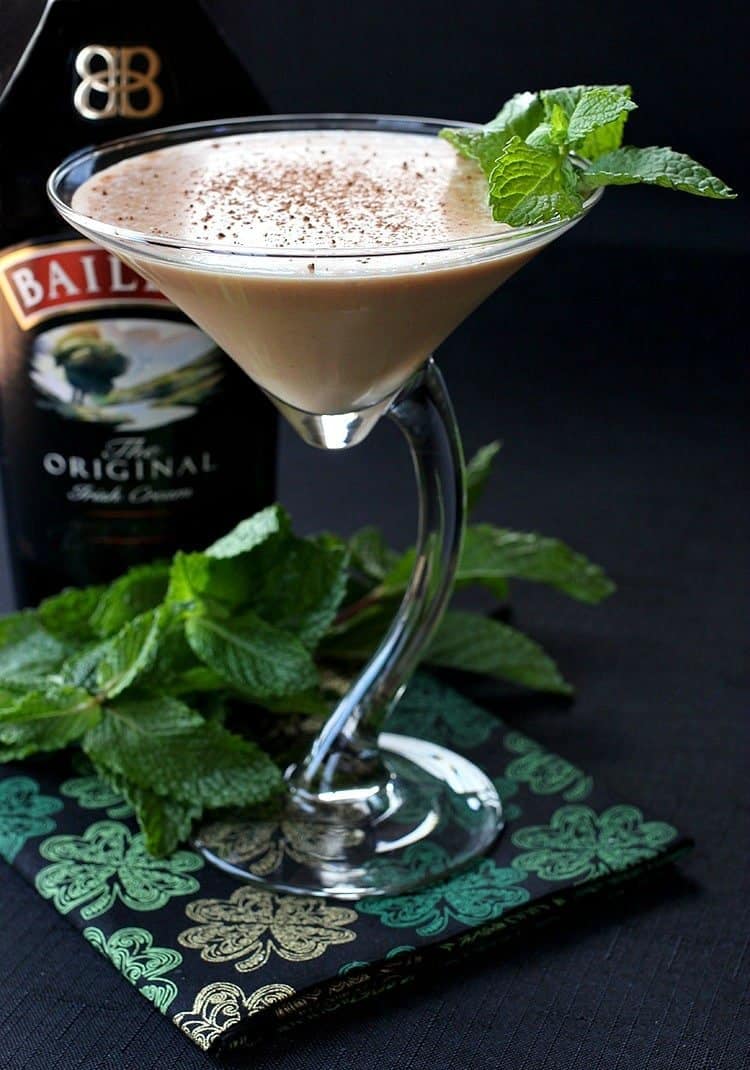 How about serving up a Baileys Martini for St. Patrick's Day?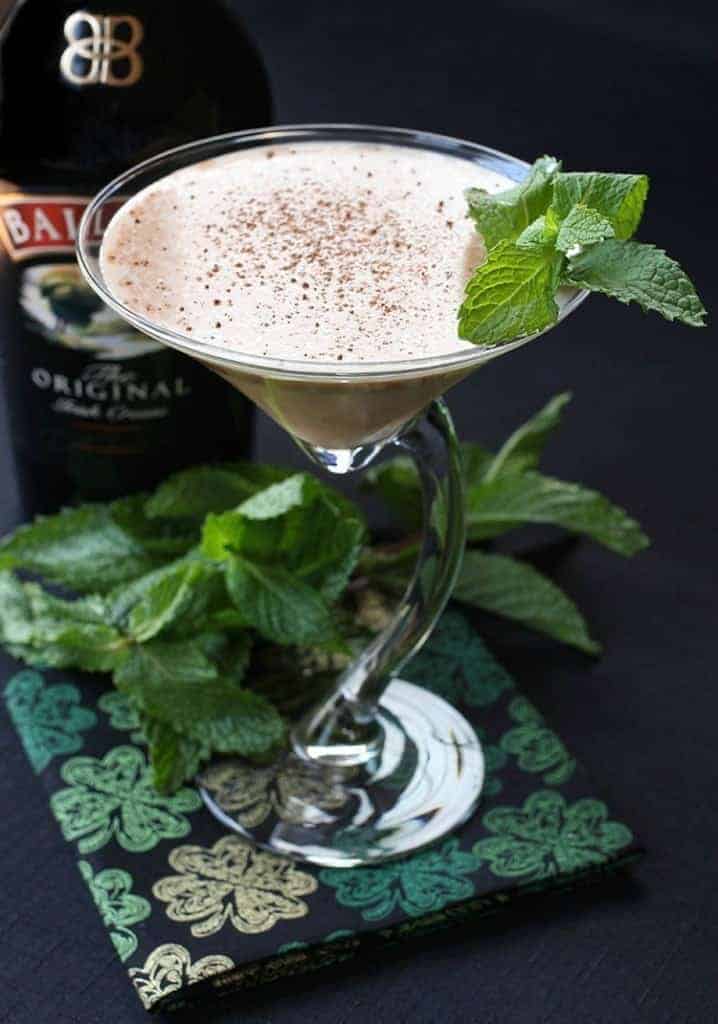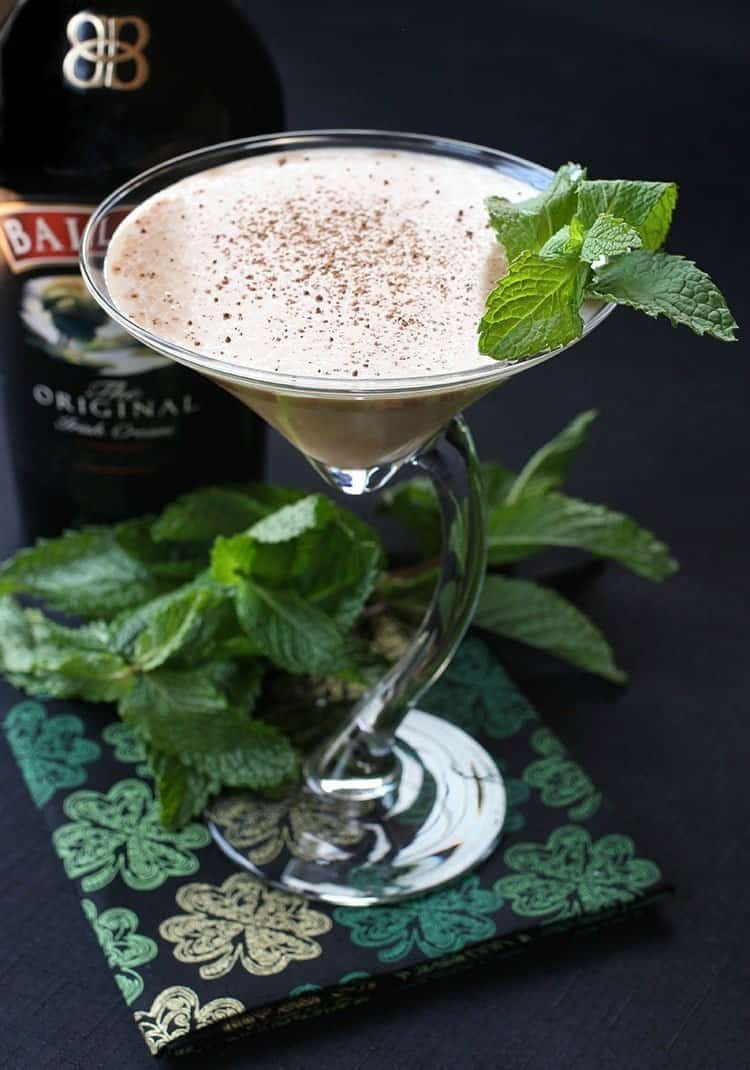 I can tell you, I'm in.
If you want to serve these up for a dessert or after dinner drink…no one is going to turn one down I can promise you that.
Let me lay it out for you…
Baileys, chocolate vodka and caramel vodka all in one drink. So is this one of those sweet dessert cocktails that hardly has any booze in it? No. You know me better than that by now. Not that sweeter drinks are bad, they have their place. But this one is boozy.
Actually, it's all booze. No fillers. And it tastes amazing.
One of my favorite things to do at a party is to shake up martinis in my kitchen. I try and do seasonal recipes with fresh ingredients I have on hand like these Caramel Apple Martinis in the Fall. Or maybe a fresh pineapple martini for the summertime.
What I would do if I were making these Baileys Martinis up for a party is double up the recipe (or triple or quadruple…depending on how many you need) and keep them in the fridge until party time. It's not a drink that has to be shaken at the last minute but the more chilled it is the better.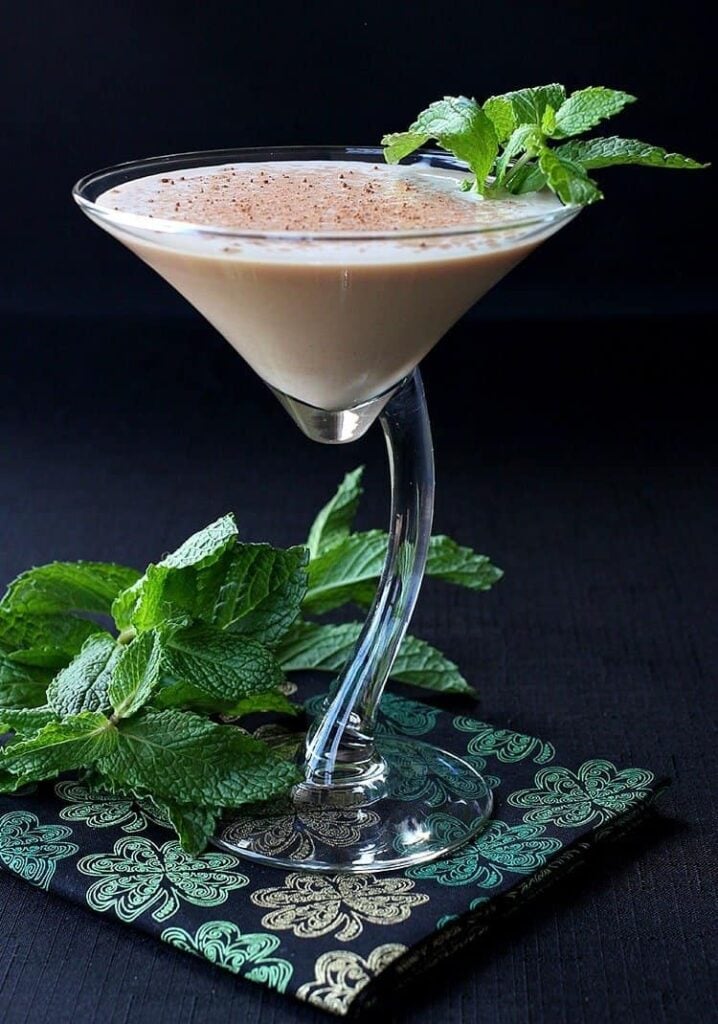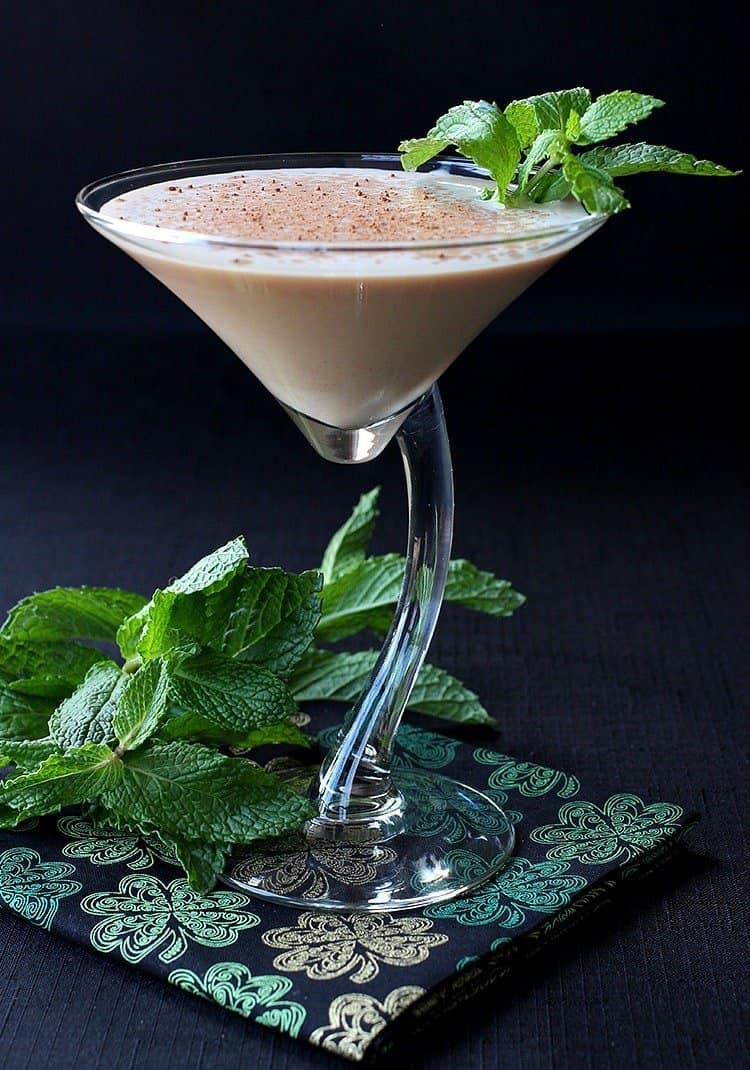 Then when it's time to break these Baileys Martinis out you can just pour them into glasses and garnish with some cocoa powder.
They look impressive and they taste just as good as they look.
So after a big meal, like that corned beef you'll be cooking up, everyone says no to dessert because they're too full? Serve them up one of these martinis instead.
There's always room for martinis.
I should get that made up into a sign for my kitchen – as my friends know – it's kind of my motto.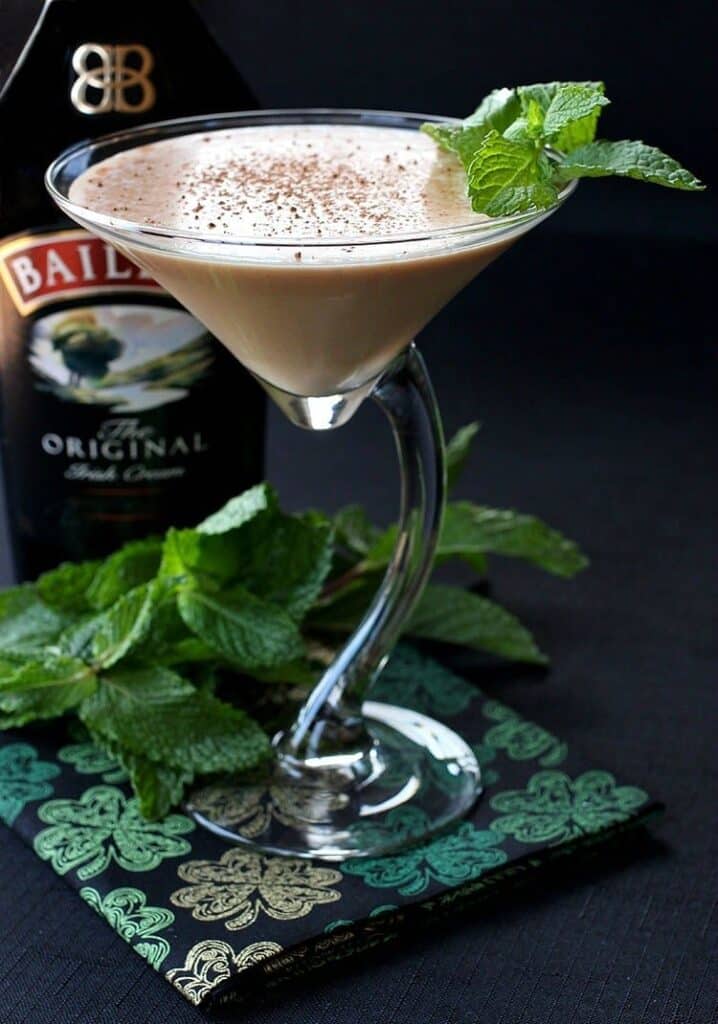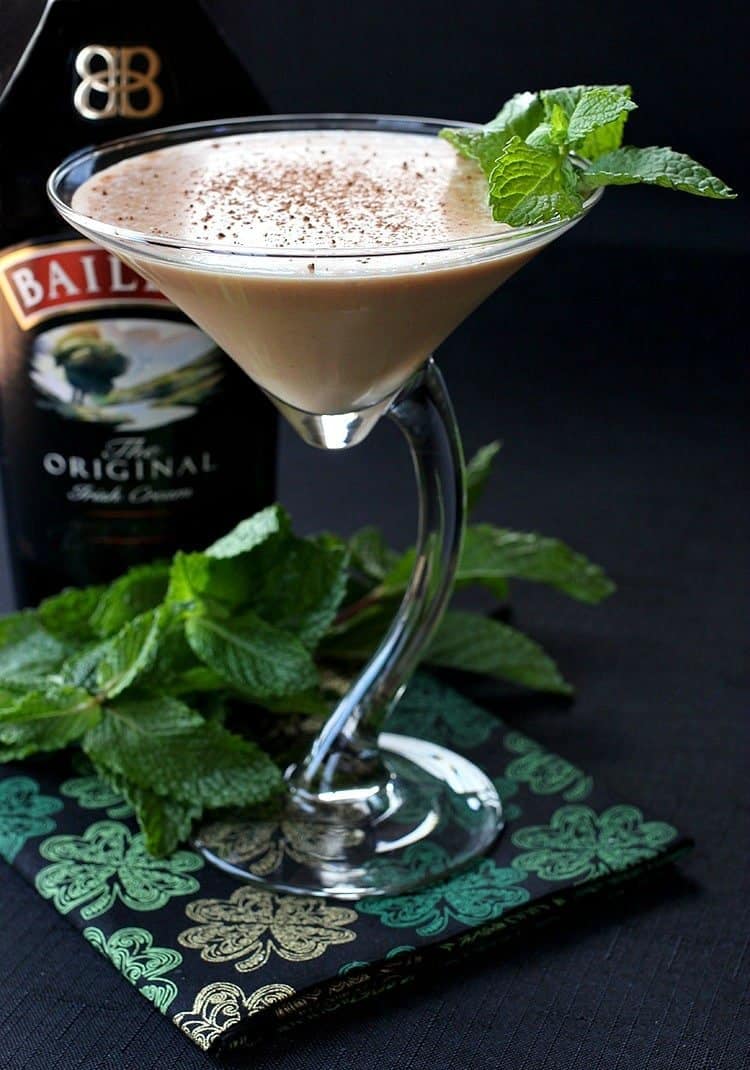 This martini has been brought to you by thebar.com where they have some pretty amazing cocktail recipes for all your bartending needs!
Print
---
Ingredients
1 1/2 ounces Baileys Irish Cream
3/4 ounce chocolate vodka
3/4 ounce caramel vodka
cocoa powder and mint leaves for garnish
---
Instructions
Shake all the ingredients (except the mint and cocoa powder) together in a cocktail shaker filled with ice.
Garnish with cocoa powder and mint leaves.