This Awesome Sauce recipe is a totally addicting dipping sauce for so many different foods! This easy sauce is great on steak, chicken, fish and sandwiches!
Try using this delicious dipping sauce on Fried Artichoke Hearts or with Homemade French Fries!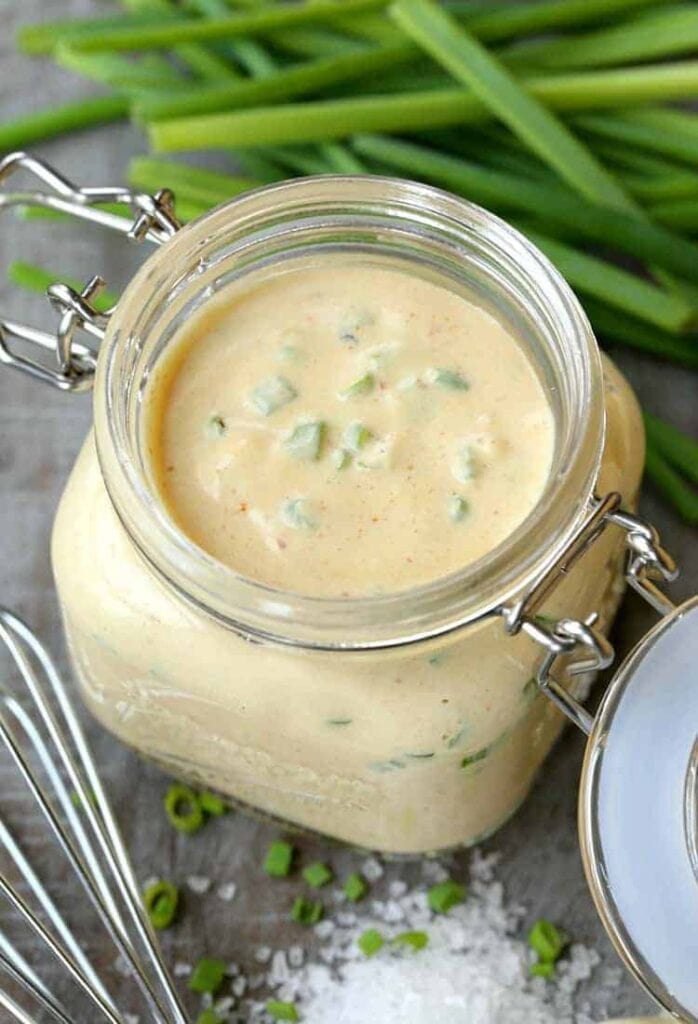 What Is Awesome Sauce?
Is it an expression that people use to add another level to the word "awesome", or is it a sauce that's truly mind blowing?
The short answer is – it's both.
So is there is actually an Awesome Sauce recipe…like is it not just a saying…but is it an actual thing? Some people call the McDonald's signature sauce recipe "awesome sauce," but there didn't seem to be much on Google for how to make awesome sauce at home. So it got me thinking.
I should totally come up with a dipping sauce recipe to go along with this phrase, but it does obviously need to be awesome.
Awesome in flavor for sure, but also awesome in the sense that it can be used for so many different things like steak or chicken or fish or french fries or sandwiches.
Ok I'll stop there but you get the idea.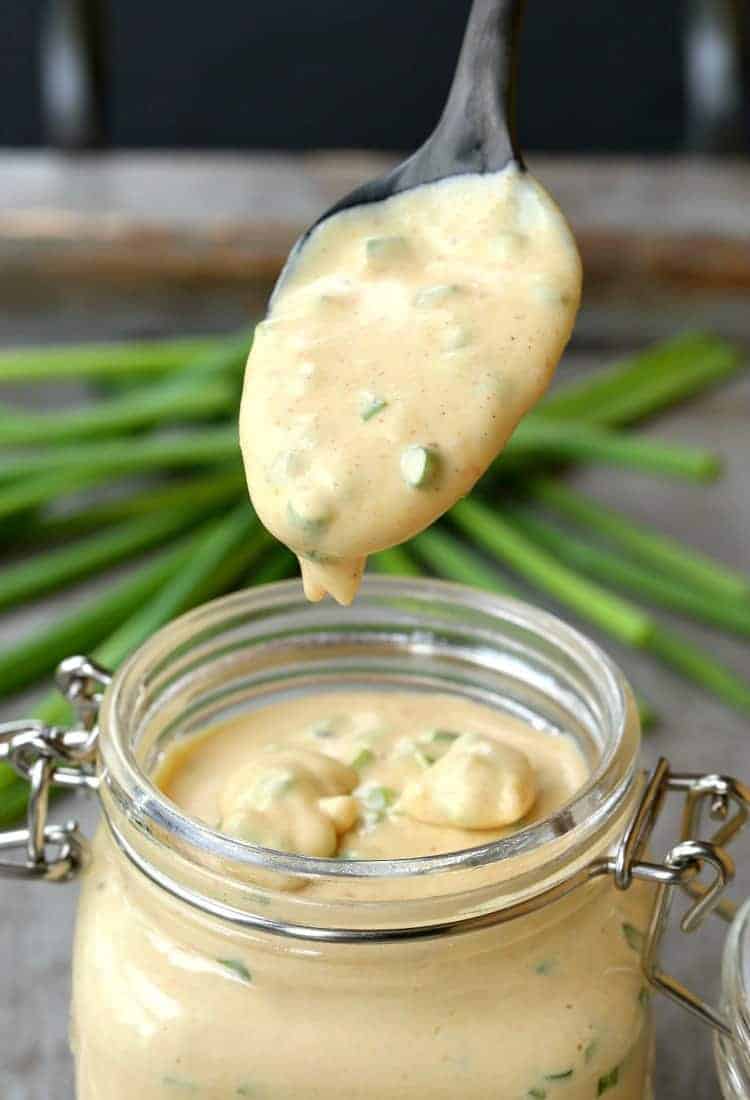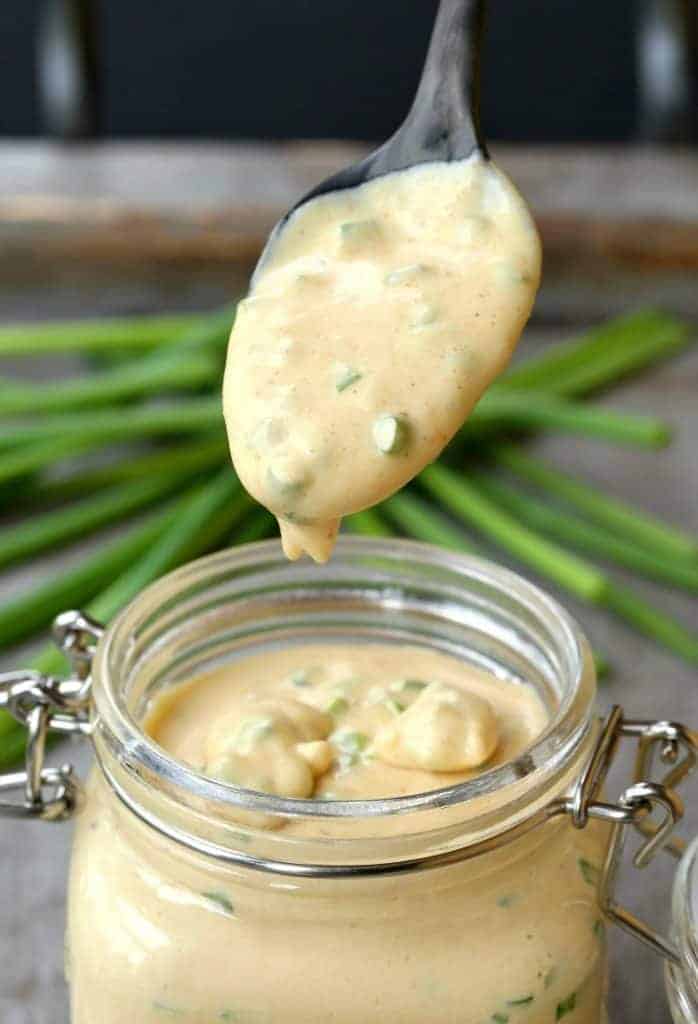 I have to admit, I used to be a TOTAL non-condiment guy.
I mean, I'd watch people eat a perfectly good steak and dip it in hollandaise or a red wine steak sauce of some sort and think what the actual *!#@ are they doing?
But as we make more things here on the site I have experienced more and more things I like covered in tasty sauce. Like these Honey Mustard Pulled Pork Taquitos, or this Sheet Pan Chicken Murphy.
Both recipes I love and wouldn't be the same without the tasty sauces that are what make those recipes.
One of my catch phrases these days is actually "the sauce makes this recipe". Christie thinks it's funny for me, the non-condiment guy, because I'll still go out to eat and order a burger with nothing on it.
Old habits die hard, my friends.
Is Awesome Sauce Easy To Make?
Now I have to tell you…this dipping sauce recipe is EASY. Just get all the ingredients in a bowl and mix them together.
Nothing complicated here.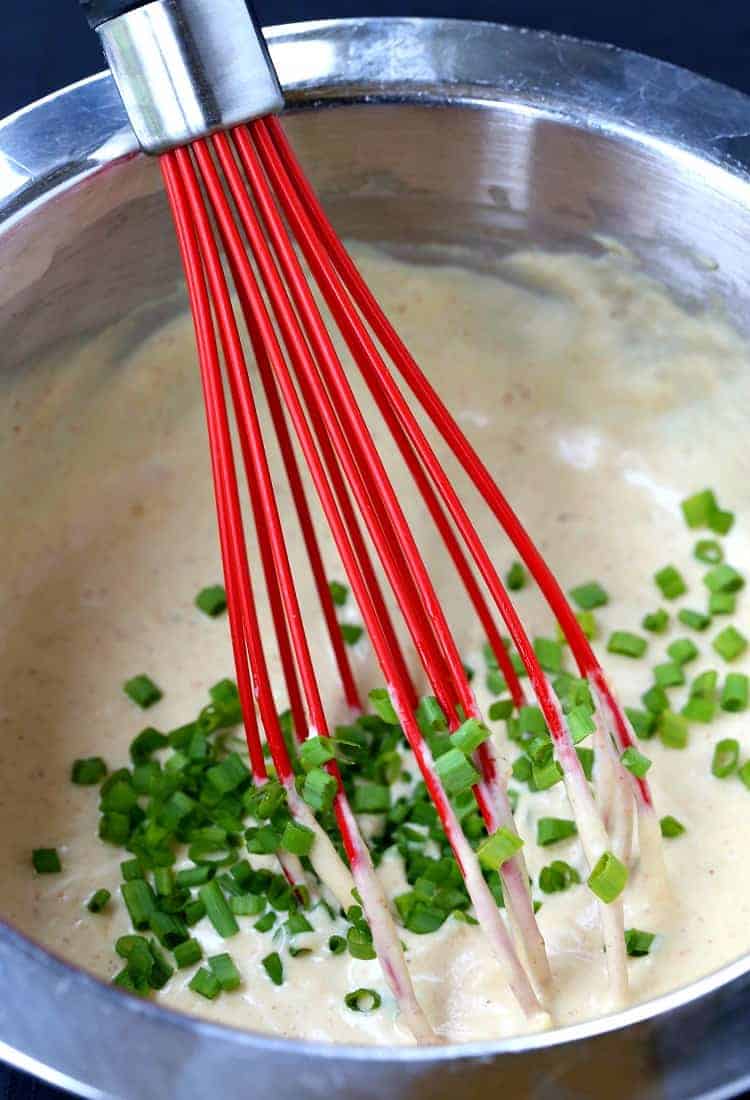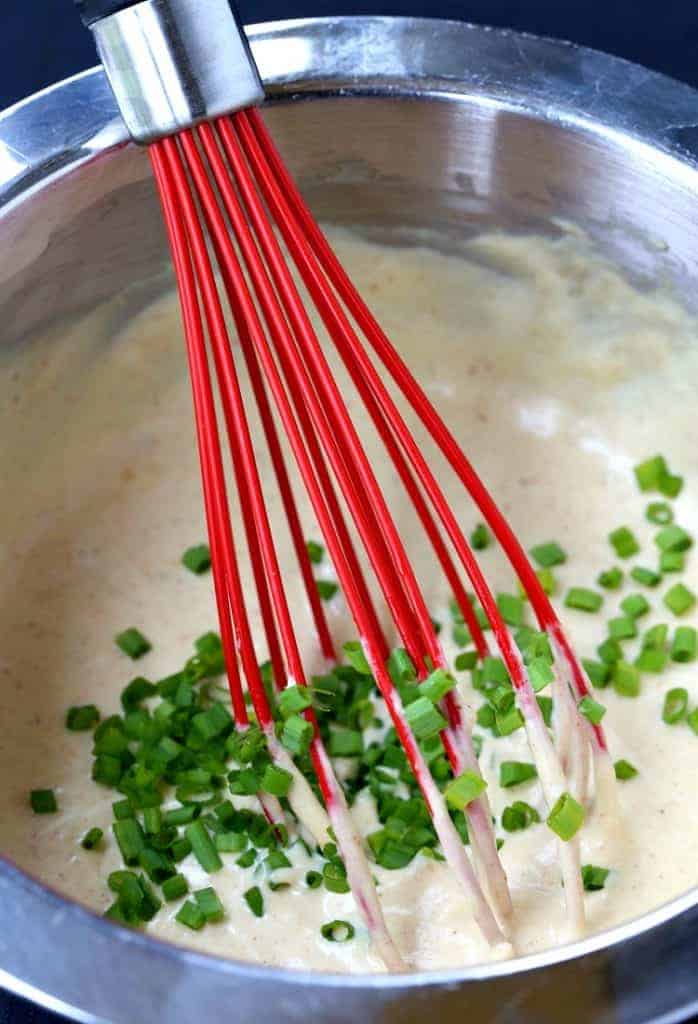 Can You Make This Dipping Sauce Ahead Of Time?
Absolutely! And you should. The flavors in this sauce recipe are going to blend together as they sit in the refrigerator for a while so it just gets better.
So even if you're making it for a meal right away, try and give the sauce at least an hour in the refrigerator before you need it.
Should This Dipping Sauce Be Used Cold?
Now brace yourselves, I'm about to blow your minds. Because the other awesome thing about this sauce recipe is that it's good cold or warm.
YES! Warm or cold. Or even just at room temperature! Also chilling the sauce will combine the flavors more, but I'm telling you. Right out of the bowl after you mix it will do just fine.
Make a big batch, eat it cold from the fridge or warm it up a little in the microwave and use it for a steak…or whatever else you can think of.
How Long Does This Sauce Keep?
This Awesome Sauce recipe is going to keep in your fridge for about a week, but it never lasts that long at my house so expiration time isn't really an issue.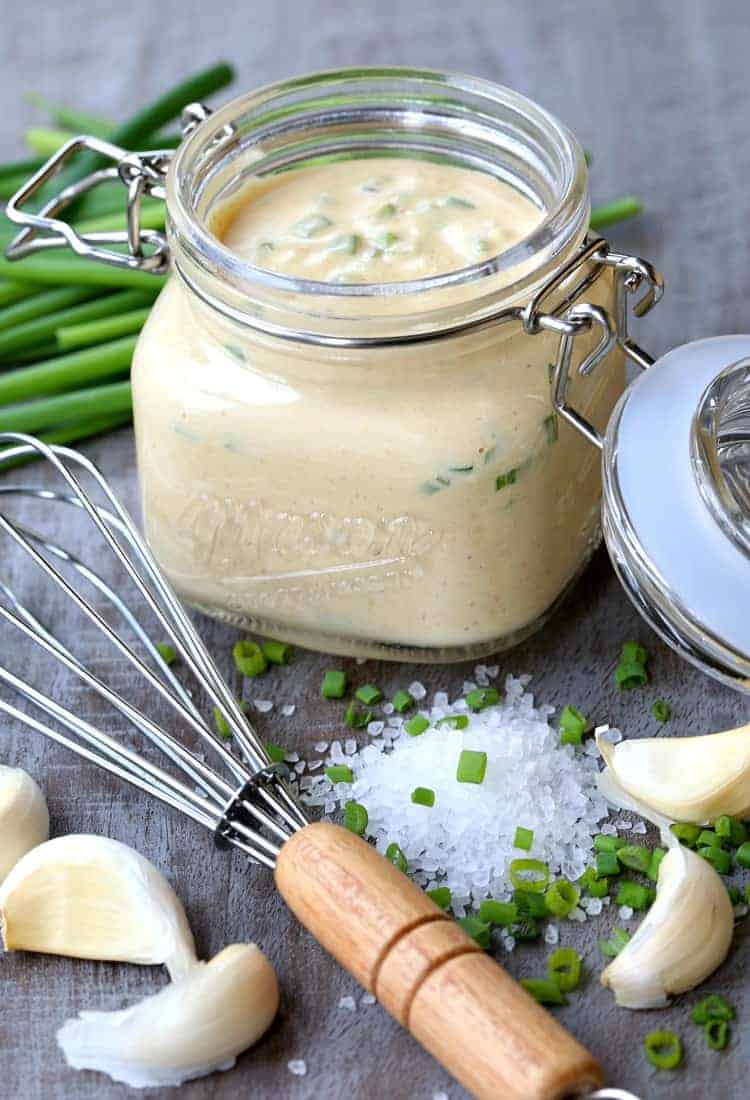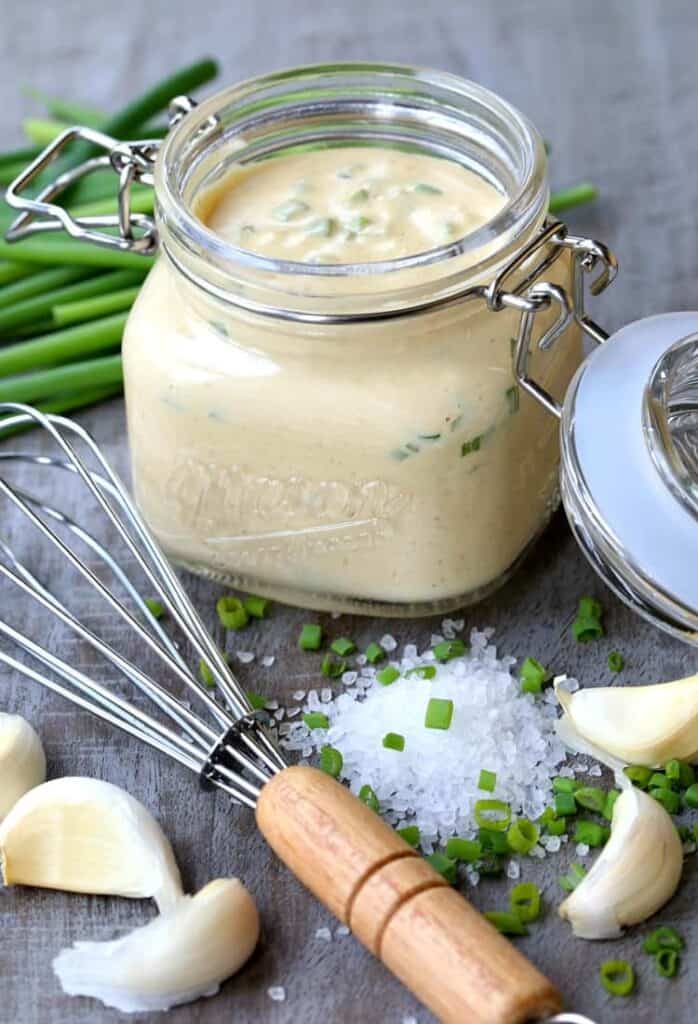 Shop This Recipe!
PIN IT!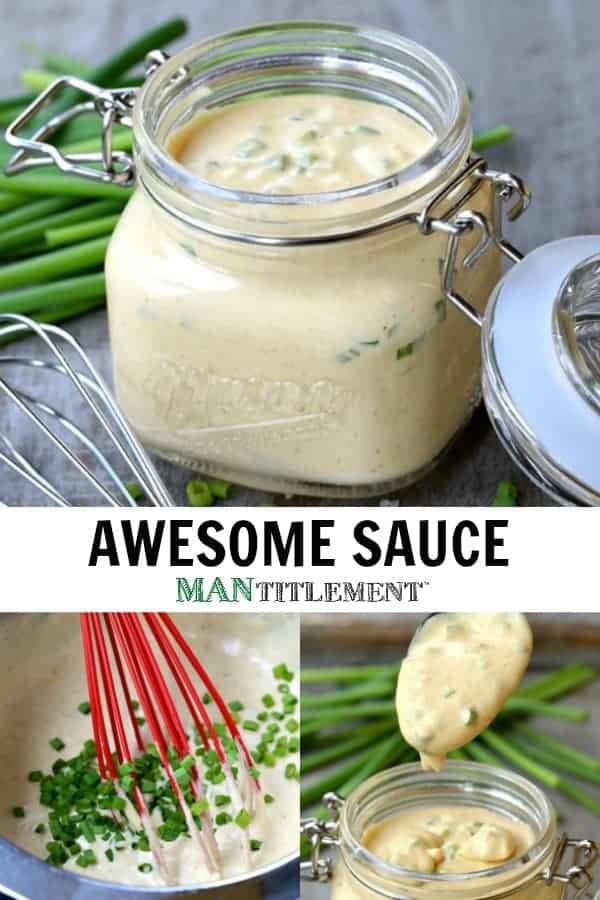 Looking For Recipes To Use With This Dipping Sauce?
Print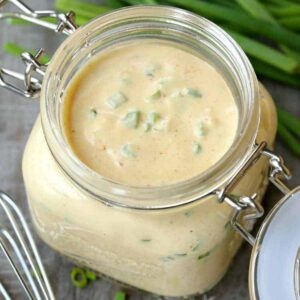 Awesome Sauce
Author:

Prep Time:

5 minutes

Cook Time:

0 minutes

Total Time:

5 minutes

Yield:

1 1/2 cups

1

x
This Awesome Sauce recipe is a totally addicting dipping sauce for so many different foods! This easy sauce is great on steak, chicken, fish and sandwiches!
Scale
Ingredients
1 cup

mayonnaise

2 tablespoons

spicy brown mustard

1 tablespoon

Worcestershire sauce

1 tablespoon

soy sauce

1/4 teaspoon

seasoned salt

1/4 teaspoon

paprika

1/2 cup

butter, melted and cooled

1 tablespoon

crushed garlic

2 tablespoon

minced chives

1/4 teaspoon

cayenne pepper (optional but won't make the sauce too spicy)
Instructions
Combine all ingredients in a bowl and whisk together well.
Cover and refrigerate for an hour to let the flavors blend if you can wait.
Use Awesome Sauce on everything you can think of.
Category:

Side Dish

Method:

Stir

Cuisine:

American
Keywords: dipping sauce for chicken, dipping sauce recipe, dipping sauce, awesome sauce recipe, sauce for chicken, artichoke dipping sauce, sauce for fish, how to make sauce for steak