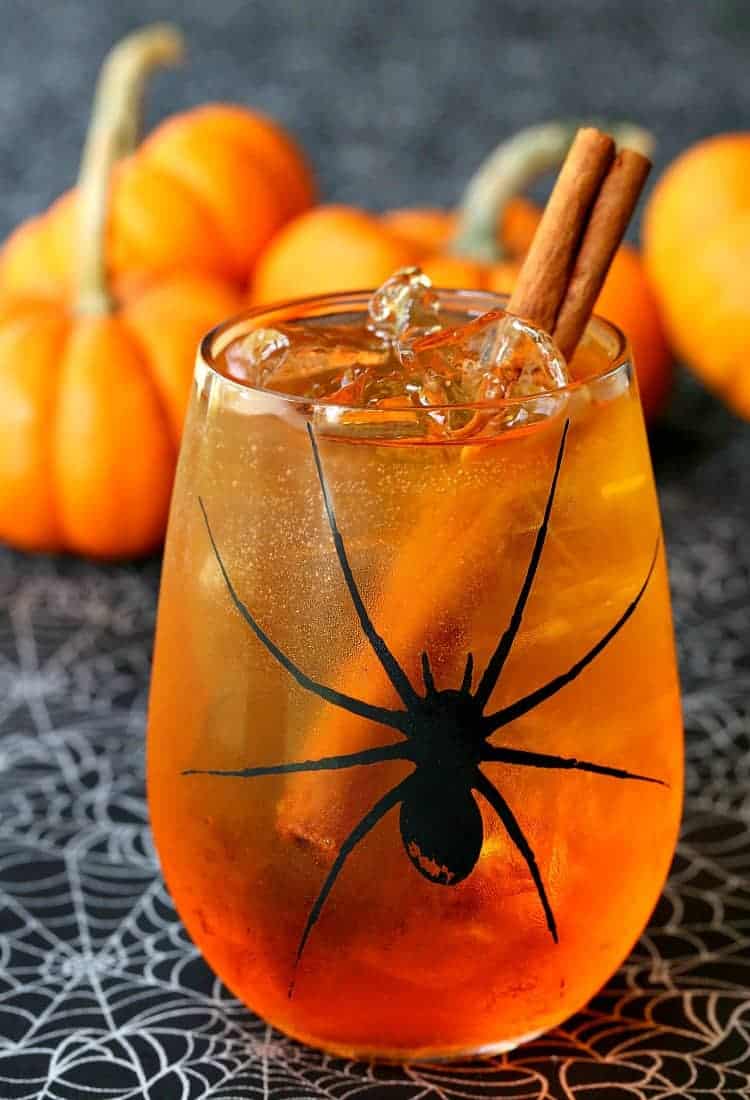 Pumpkin Spice Wine Spritzer
This Pumpkin Spice Wine Spritzer is going to be a favorite for all your Fall parties! Halloween cocktails are what we like to call treats for the adults!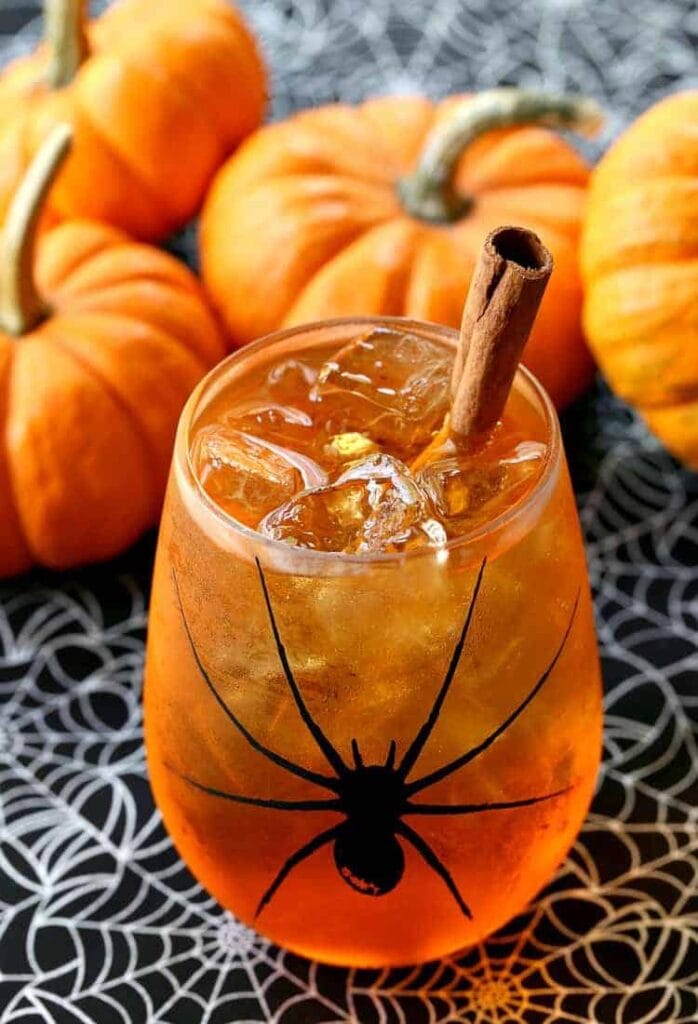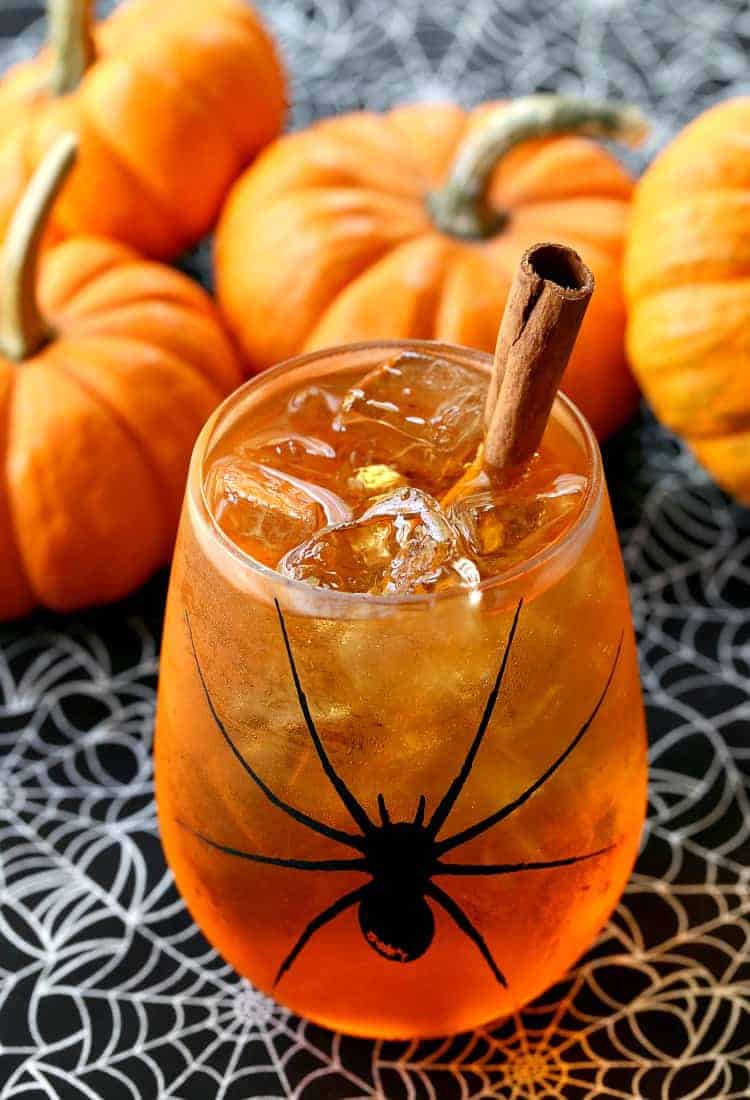 Halloween is a big deal in my neighborhood.
We live in a great area where the kids can have free reign to run around the neighborhood worry free and we adults can tend to other things…like food and cocktails.
There's some crazy cool Halloween Cocktails out there – but if you want to keep it simple and still have fun, this drink is your answer.
Anyone who stops by is welcome to grab something to eat and something to drink – until we run out that is. Which I have to say usually doesn't happen until late at night because we go into this party prepared.
There's always Chili to scoop into bowl or to make walking tacos if you can't stop and hang out… when the kids were smaller we'd have to bring our treats to go and follow them around, but that was actually kind of fun too.
And then we make a couple of other appetizers to snack on. These Pumpkin Glazed Cocktail Meatballs are definitely going on the menu this year, and probably something else too like this Buffalo Chicken Dip or these Italian Sub Bruschetta.
And then there's the cocktails! Beer is always hanging around but we like to make at least one drink for the night and this year it's this Pumpkin Spice Wine Spritzer.
Before you go ahead and think that this wine spritzer is going to be too sweet, you have to try it first. It's really not that sweet at all (Christie definitely wouldn't like it if it was) but it does have a nice pumpkin spice flavor – and bubbles – there's lots of bubbles.
You can grab a bottle of pumpkin spice liquor, some wine, seltzer and ice and set out a make your own cocktail station. That way you don't have to be the bartender all night.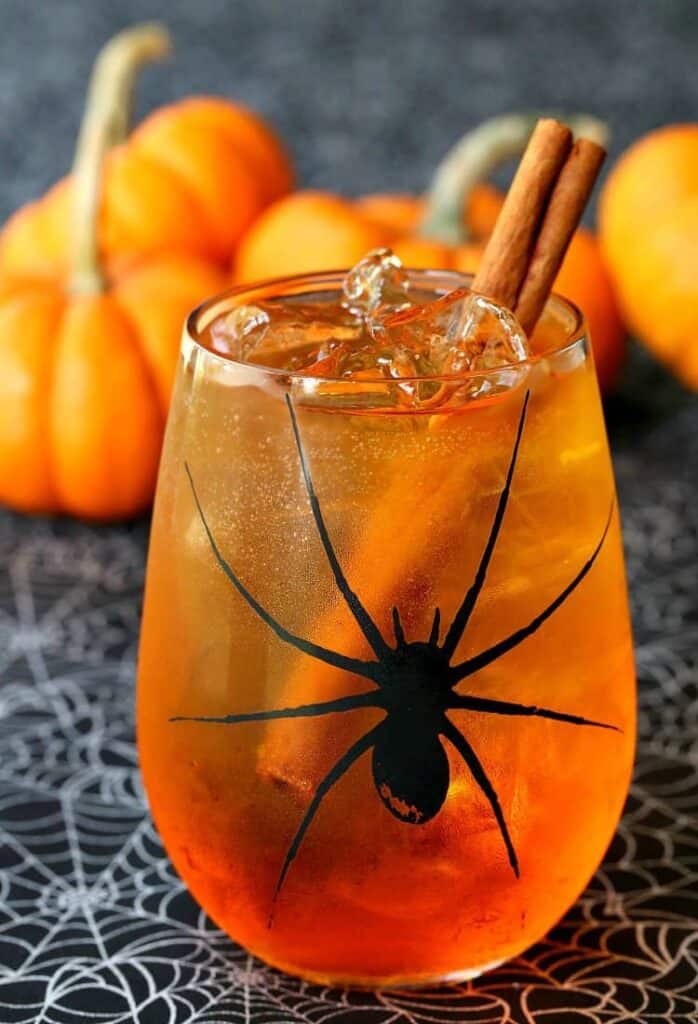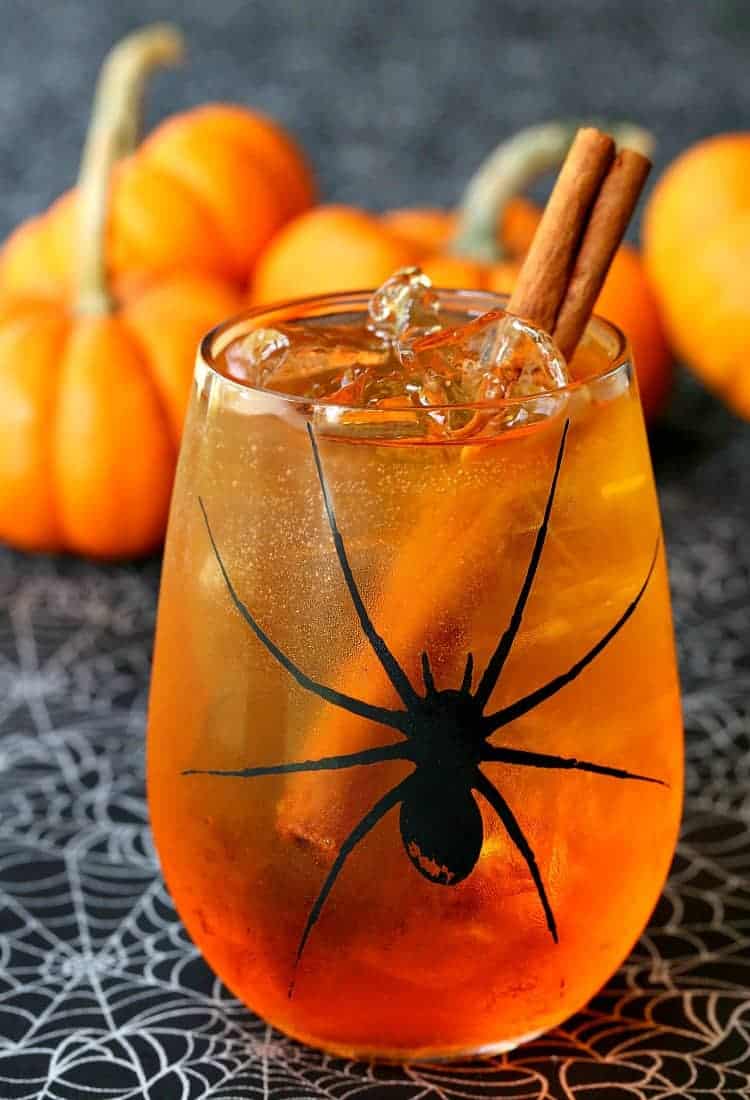 There is a lot of candy to pass out after all.
Print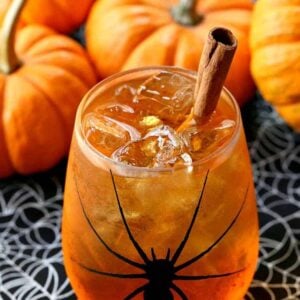 Pumpkin Spice Wine Spritzer
Author:

Yield:

1
---
Ingredients
4 oz. white wine
1 oz. pumpkin spice liquor
seltzer for topping
cinnamon stick for garnish
---
Instructions
Add ice to a low ball glass.
Pour in the pumpkin spice liquor and the wine.
Stir then top off the glass with seltzer.
Garnish with cinnamon stick