This Watermelon Mint Spritzer is a refreshing, fruit cocktail that you can sip on a warm day! Let's make a few of these cocktails and celebrate summer!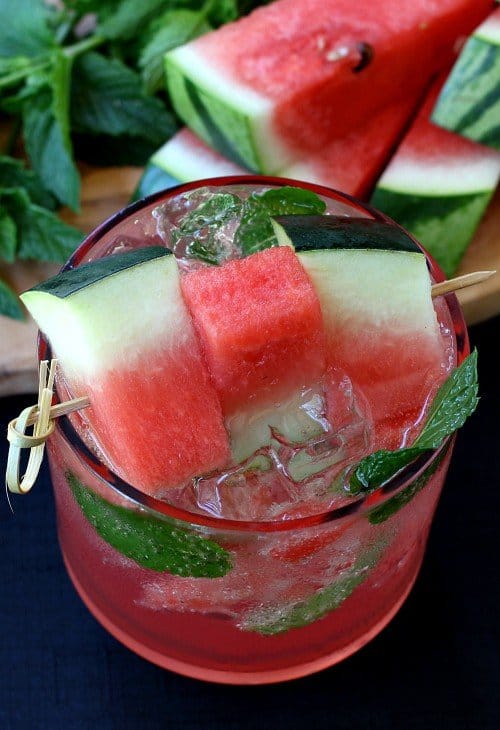 An Easy Summer Cocktail Recipe
I actually can't believe I'm even saying that since it feels like summer just started. The summer bucket list has not gotten a lot of attention since all of our July and part of our August was consumed by going to our son's baseball games.
And practice. And all the celebrating (or cheering up) after the games were over. August was spent playing catch up and hitting some of those bucket list summer activities…but it never seems like there's enough time do squeeze everything in.
This drink is so light and refreshing you can definitely make a few and sip on them all night. It's still nice out on your deck, or balcony or wherever you are enjoying your drinks.
How To Make A Watermelon Mint Spritzer
You can start by muddling a few big pieces of watermelon. If you wanted to you could add the mint in there also but I left the leaves whole just to flavor the drink with mint instead of actually drinking the mint too…
Add the muddled watermelon and all the juice, some fresh lemon juice and an ounce of Cointreau into a low-ball glass filled with ice. Then throw in a few mint leaves and give it a stir.
All that's left is to top it off with seltzer and garnish with some fresh watermelon. You can definitely add vodka to this drink too, or even rum or tequila. It's really a good base for a lot of different drinks.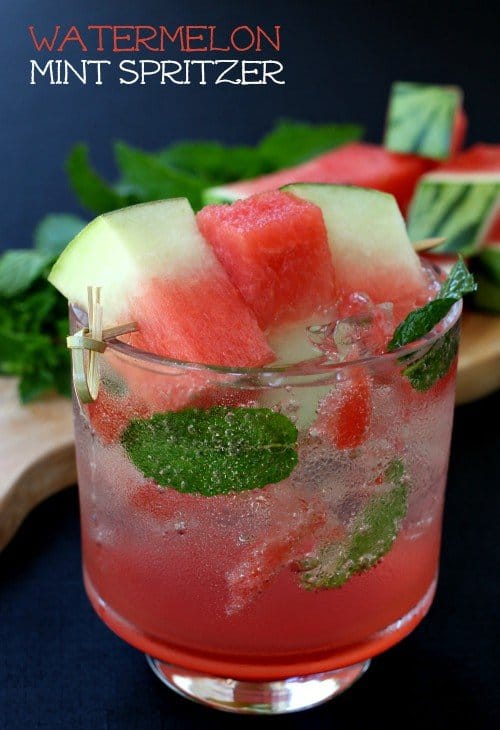 Or you can keep it simple, like this recipe does and go ahead and catch up on that relaxing you were supposed to be doing all summer long!
Looking For More Summer Cocktail Recipes?