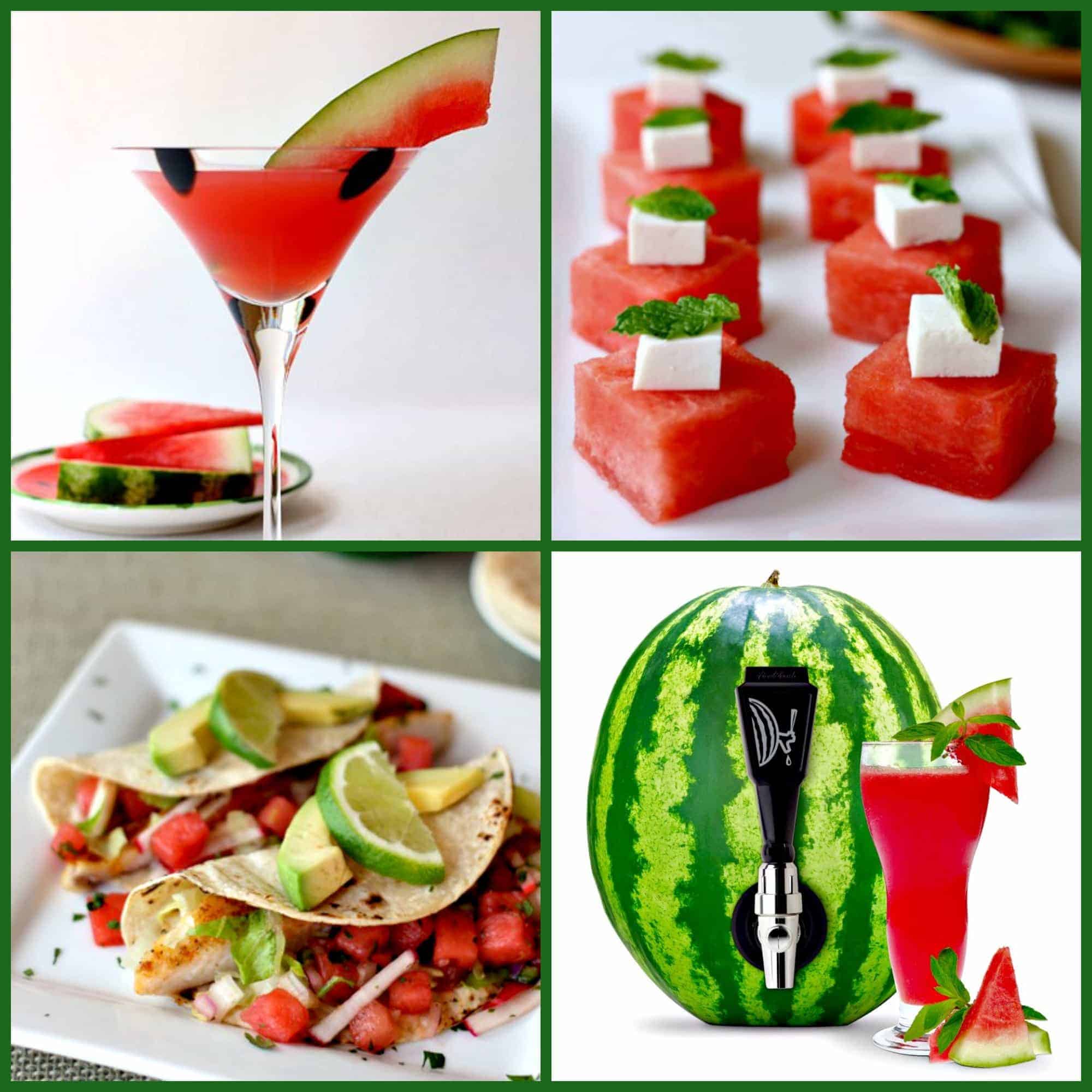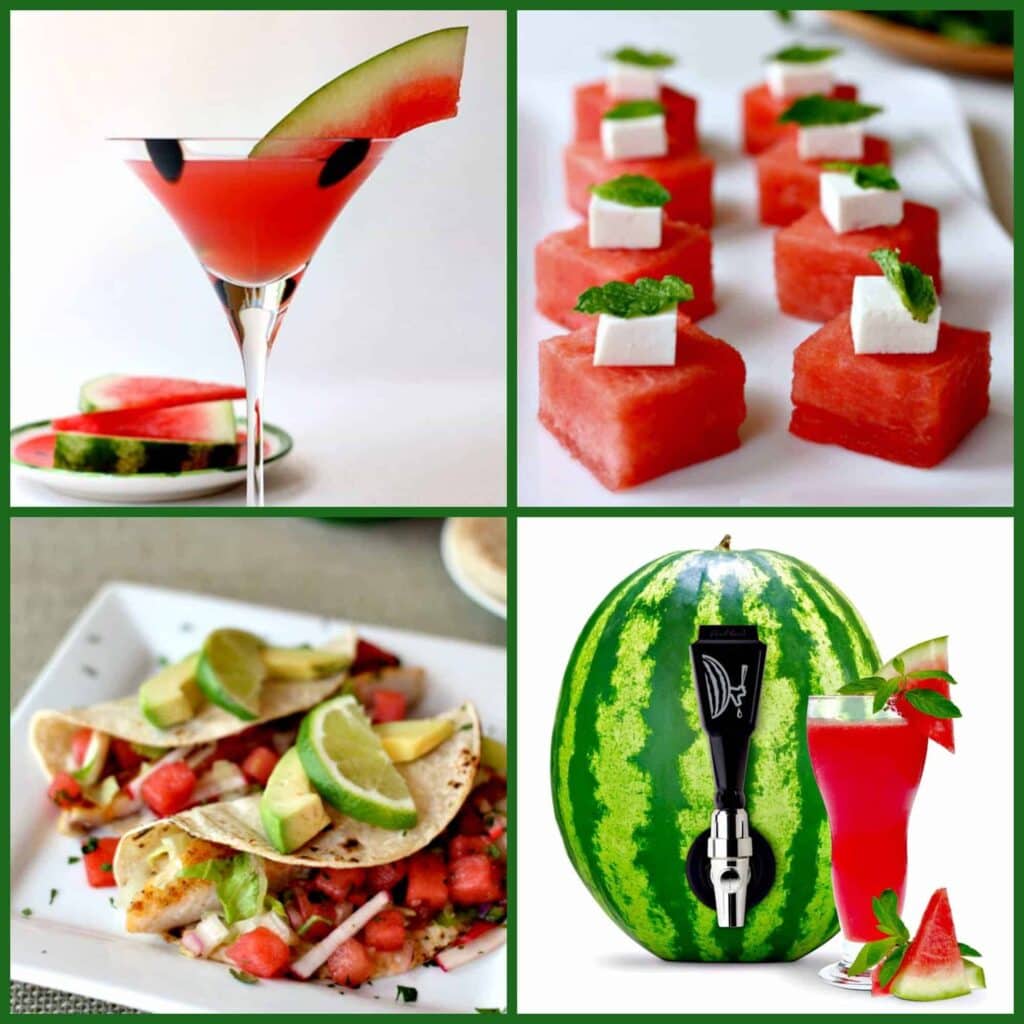 Today is National Watermelon Day – so I give you a Watermelon Round-Up!
I put together a collection of watermelon recipes for you, Mantitlement style. And yes, there's a gadget thrown in there too…
First let's start with a cocktail. This Watermelon Cosmo is a perfect way to use watermelon in your favorite cosmo recipe. Muddle up some pieces of watermelon, then add some watermelon vodka and triple sec. Done. This one's a drink for both the guys and the ladies. Refreshing, tasty and strong as heck.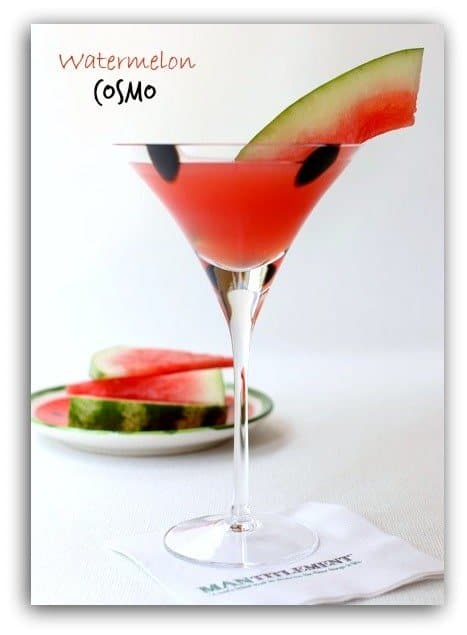 Next we'll move on to an appetizer with my Watermelon Feta Bites. These were a snack I came up with for the wife. She loves watermelon and feta salad…and I said "she" loves watermelon and feta salad…cause no one else in the house does. So she never makes it just for herself. But these Watermelon Feta bites are the answer…you can make as little or as many as you like. And you know what? They're pretty good…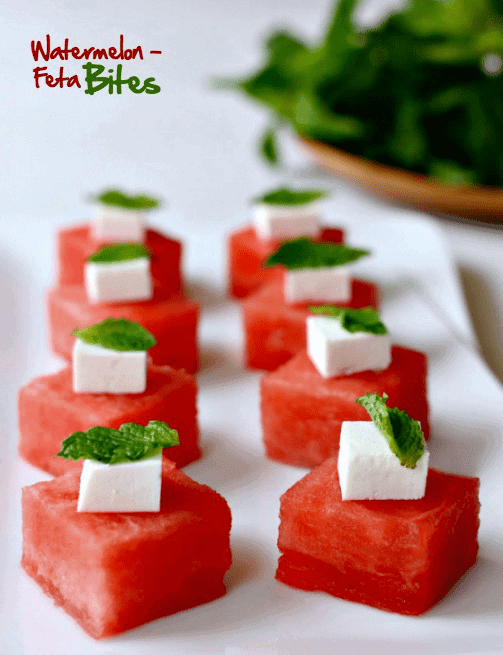 Now we'll get some real food in us with these Fish Tacos with Watermelon Slaw. Fish tacos are definitely a stretch for me, I do admit. But again, the wife was right. These fish tacos are not only awesome but they don't make you feel like you have to go lay on the couch afterwards and have a nap. Room for more Corona's with this light dinner!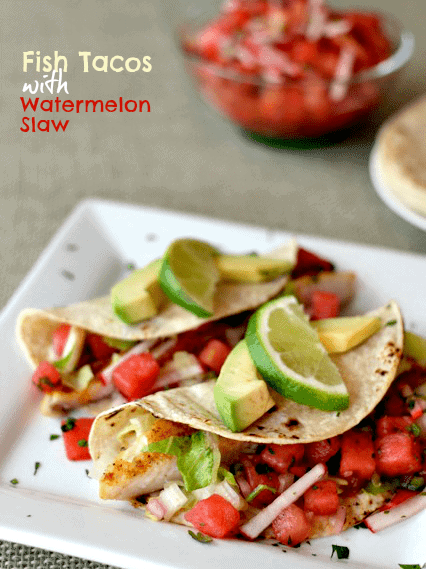 Let's end this round-up with my favorite summer gadget so far, the The Watermelon Keg. I know some people don't go for gadgets, but come on…how could this not be a fun addition to your next barbecue? Tap your watermelon, fill with vodka or tequila or any booze you like and start the tap flowing. It doesn't get more summer-time than that!