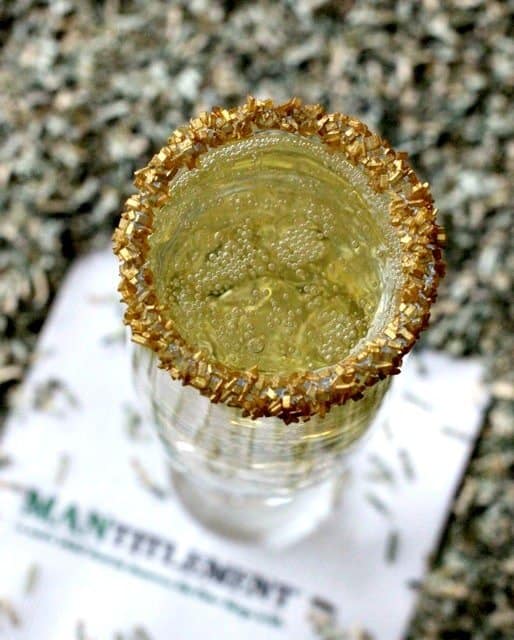 Today marks the 1st Anniversary of Mantitlement and what a tremendous experience I've had this the year. We're celebrating with this Sparkling Whiskey cocktail!
I've been able to take tours of several distilleries, I've gotten to know the guys from Garden State Brewfest and better yet have had a couple of opportunities to work with them. I've even attended special events at the Hard Rock Cafe & Yankee Stadium.
Pretty nice year so far.
I have also had a fantastic time with my wife Christie developing new recipes and recreating old family recipes from both our families and friends. Our families have given us a ton of support, as they always do, and I'm truly thankful for that. And I'm not sure what I would have done without the help I've had from my good friends who know way more about this stuff than I do…Shelly from Cookies and Cups and Chris from Cooking in my Yard.
And a very important thanks goes out to all the Mantitlement fans that stop by and visit me every day. You guys leave a lot of great feedback and have given me some really mind blowing cocktail ideas to say the least!
So now the only real way to celebrate is to bring out the champagne (of course you know I had to add some whiskey to it for the guys out there too).
Because I'm a little sentimental I had to add a shot of Hudson Baby Bourbon Whiskey to this Sparkling Whiskey cocktail. My very first post was a visit to Tuthilltown Distillery which was the first distillery to open in New York since the end of prohibition. Christie and I had our very first Mantitlement taste testing there and the people were so supportive and friendly, we definitely need to go back.
Last but not least! I want to thank my wife Christie for all her help and inspiration with Mantitlement's success. So just to let her know how I feel, I stole a line from Springsteen…Nothing matters in this whole wide world, when you're in love with a Jersey Girl!
So to all my family, old friends and new friends I would like to raise my glass and toast you:
"My friends are the best friends – loyal, willing and able. Now let's get to drinking! All glasses off the table!"
Salute! Hope to see you all for another year!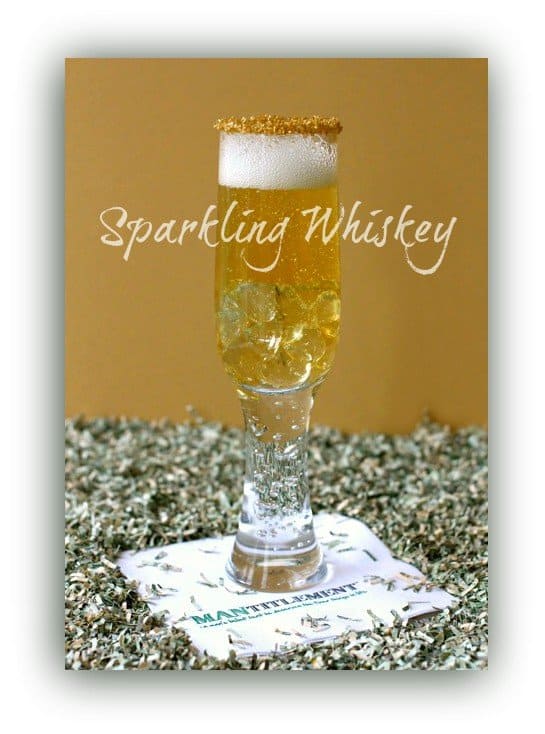 Print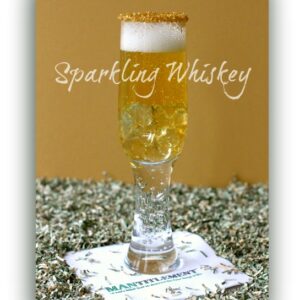 Sparkling Whiskey
---
Ingredients
1 oz

. whiskey, I used Hudson Baby Bourbon Whiskey

1/2 oz

. St. Germain Elderflower liquor
Champagne for topping
---
Instructions
Add the whiskey and Elderflower liquor to a glass.
Top with champagne.
Glass was rimmed with gold sugar, optional.
---