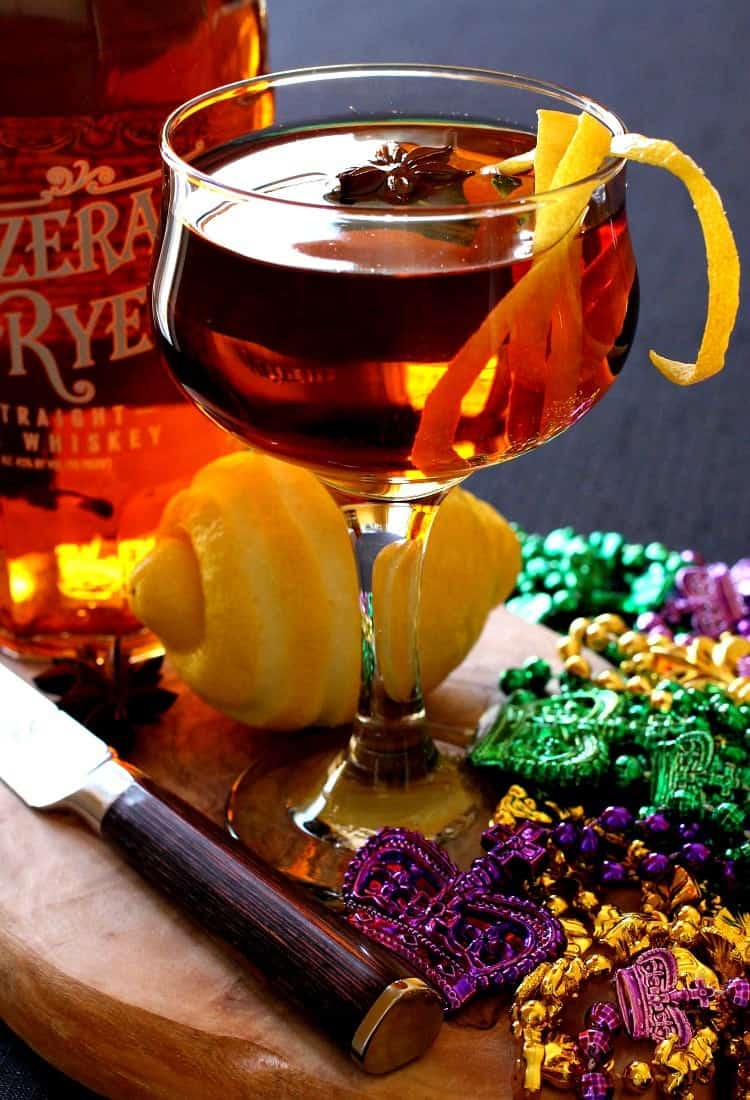 This Sazerac Cocktail is just what we need to get our Mardi Gras party going – a classic drink with a history that goes back to the 1800's!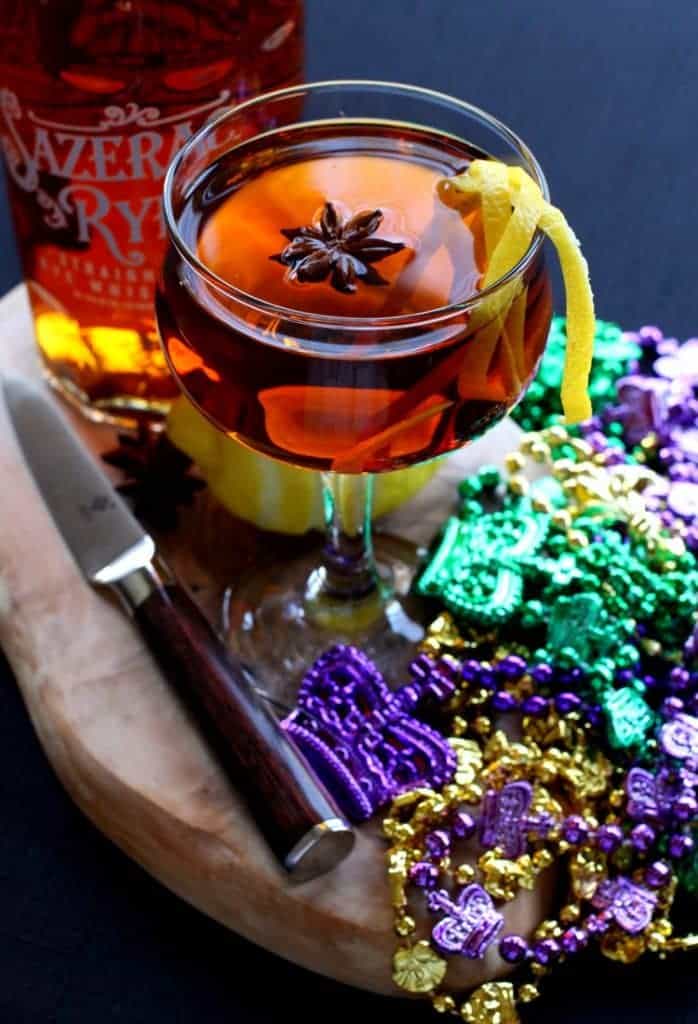 The Sazerac Cocktail is one of New Orleans oldest and most famous rye whiskeys. Like I mentioned, it dates back to the 1800's when saloons, disguised as coffee houses started pouring this whiskey into the coffee mugs of patrons lining the streets. This turned into the "Sazerac Toddie" which was strong coffee, Sazerac rye whiskey and Peychaud's Bitters.

This isn't your every day rye whisky either. Sazerac fits in the class of Pappy Van Winkle because it is extremely hard to find. Why is all the good stuff so hard to come by?
Luckily for me I know a guy who was able to score a bottle for me. I'd advise anyone that comes across this in the liquor store to pick it up because it would be a great gift for someone or just to keep for yourself.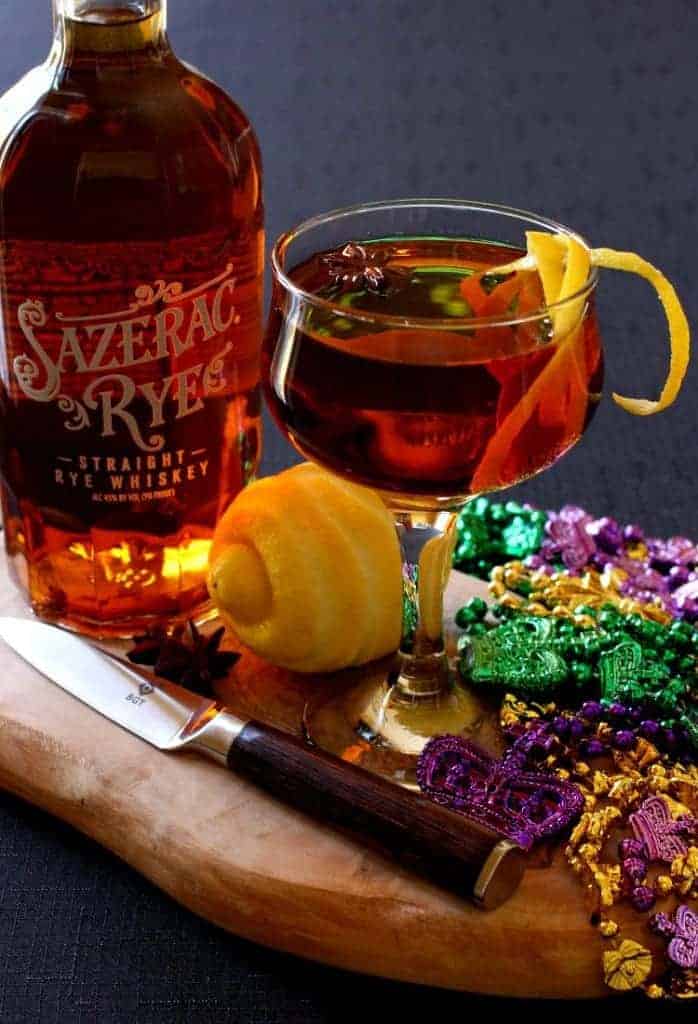 Today I'm going to make a Sazerac Cocktail, which is another version of the drink but not hot. Straight up in a glass with a twist. But first you swirl some Sambuca in the glass to give it that licorice flavor. Then the Sazerac Cocktail calls for a sugar cube soaked with bitters…and wouldn't you know, I have a whole mess of those laying around!
I used the angostura cubes for this drink but I also think the Basement Bitters would work well too, maybe for next time!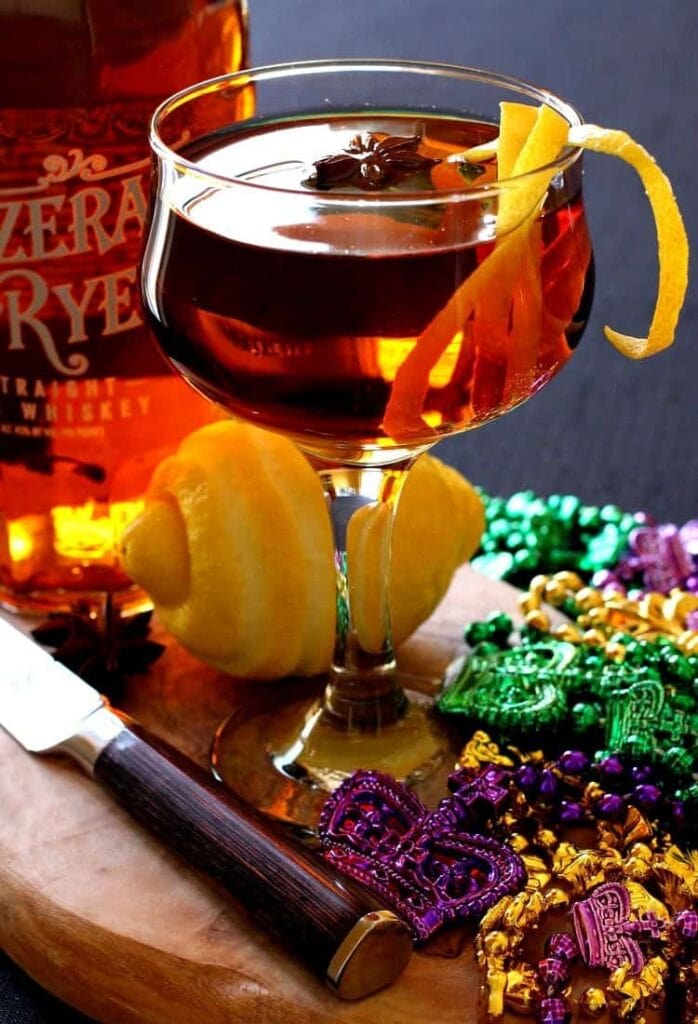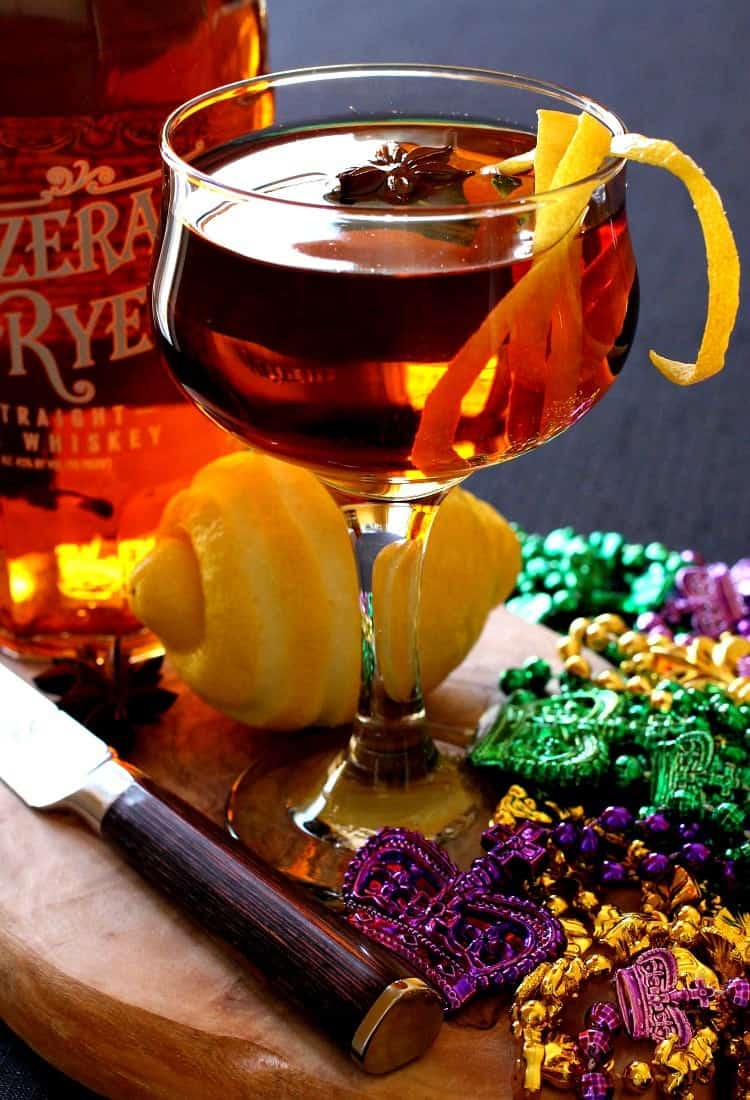 So if you've got some Sazerac Rye sitting around, make this Sazerac Cocktail and take yourself back to the good ol' days of New Orleans. Maybe cook up a Whisky Burger to go along with it, you've already got the whiskey out anyway.
Print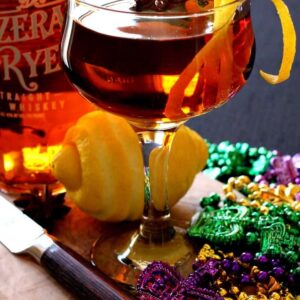 Sazerac Cocktail
Author:

Yield:

1

1

x
---
Ingredients
1/2

t. Sambuca

1/4 cup

Rye Whiskey

1

lemon twist, for garnish

1

Sugar Cube Soaked with Bitters, or add 4-5 dashes of Angostura bitters to a sugar cube and let soak for a minute or

two

.
---
Instructions
Swirl the sambuca around the inside of a glass and empty out.
Add in the rye whiskey and the sugar cube.
Garnish with the lemon twist.