Make a few of these Hot Buttered Whiskey drinks for those cold, winter nights! These cocktails are like a boozy hot chocolate for adults!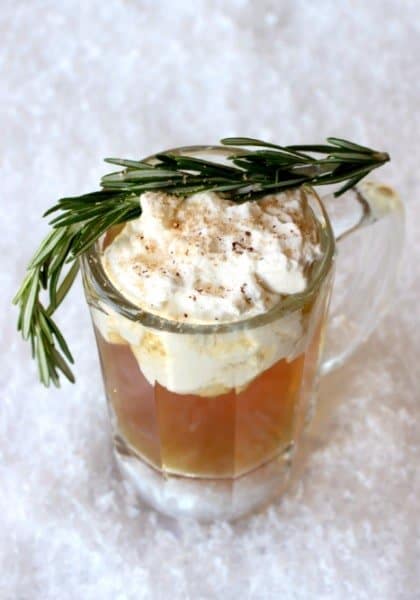 This is a drink for all you whiskey lovers out there. Actually, this is more like a drink for the rye whiskey lovers. I knew this would be the perfect cocktail for Food Fanatic especially now that we're into December.
Rye whiskey is made from fermented mashed grain that is at least 51 percent rye which is the legal requirement for making rye whiskey, and has a peppery flavor. Some people describe rye whiskey as the "grown up" whiskey since it's flavors are less sweet than the traditional whiskeys.
Rye Whiskey was the original spirit that was the base for the famous Manhattan cocktail, which I can tell you is pretty much the family standard drink around my house, and my in-laws, and their extended families… If you don't know how to make a Manhattan around here, you might be out.
My wife and I visited Hudson Whiskey at Tuthilltown Spirits almost a year ago when I was first starting my blog. Hudson Whiskey produces Hudson Manhattan Rue Whiskey, which you can sample before you buy in their tasting room – and we did. I was surprised at how unbelievable smooth it was even though it had that "rye" whiskey edge.
Although there are a lot of Hot Buttered Whiskey recipes that call for using actual butter, like the name says, but I was searching for something that would really let the rye whiskey come through.
So instead of using butter, I whipped the cream for this Hot Buttered Whiskey recipe until it was almost butter.
Over beating the cream will get that soft-churned butter consistency, and then I added some pure maple syrup for a little sweetness. You could also add some homemade Spiced Chai Mix to the whipped cream to kick up the spicy flavors of the cocktail even more.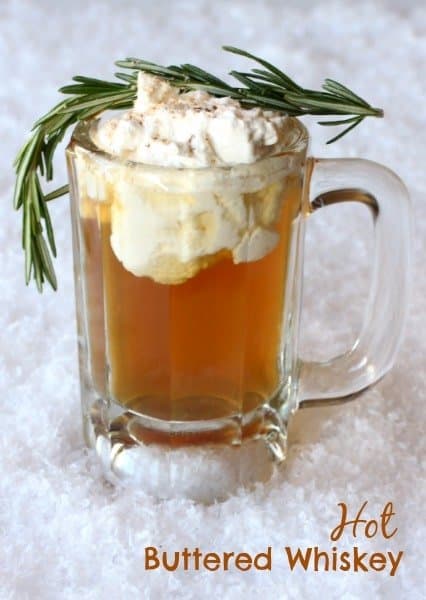 This topping gets heaped on a hot mug of rye whiskey combined with ginger liquor and hot water. Top it off with some fresh grated nutmeg and you've got yourself a warm, spicy, rye whiskey cocktail!