Try this Blackberry Whiskey Sour Cocktail Recipe at your next happy hour! The fresh blackberries and sugar rim make this cocktail so delicious!
Since whiskey and cocktails go hand-in-hand, make sure to check some of our Simple Whiskey Cocktails for more tasty drink ideas.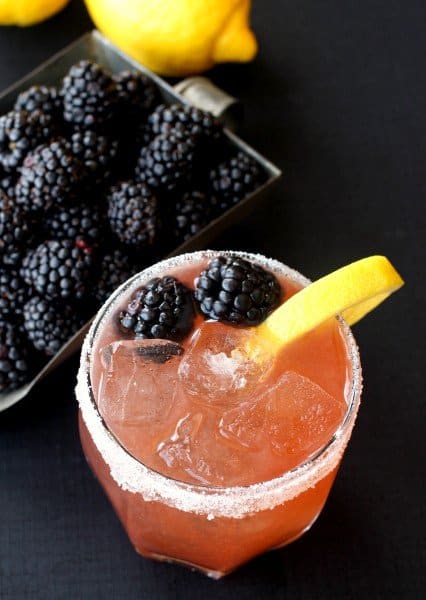 Can You Put Fruit In Whiskey Sours?
Whiskey and blackberries go hand in hand to me. It might not be an obvious pairing, but it is amazing. So let's mix up some of these Blackberry Whiskey Sours that I made up for Food Fanatic!
I love the traditional food and drink recipes that go along with any season, but I also love trying out new ingredients and switching things around a little.
It's just turned to Spring, though I think someone needs to remind Mother Nature. It was 15 degrees this morning at 6 am. Do I still live in New Jersey?? I mean, seriously, my deck boards were popping and there was an inch of snow on the ground. Hello April 1st.
Anyway, when I was looking around for in season fruit or berries the one that stood out were the blackberries. They look perfect no matter what season you're in. The strawberries and raspberries had seen better days.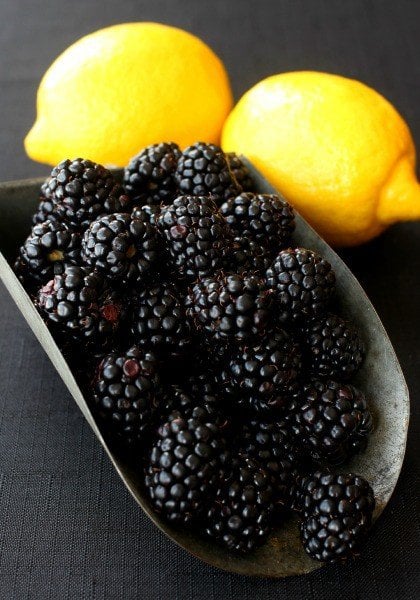 The Best Homemade Whiskey Sours
Christie and I love making whiskey sours. All fresh ingredients though, no sour mix. To kick up the flavors in this blackberry whiskey sour I ran out and got myself some blackberry brandy. The best part was that the blackberry brandy is super sweet so there wasn't any need to add a simple syrup mixture to this drink. Just a squeeze of fresh lemon juice and it was ready.
If you really want to make this drink full of blackberry flavor, you can muddle a few fresh blackberries in the bottom of the glass before adding your ice. Then top it with the whiskey and fresh lemon juice.
And enjoy. Even though it's cold and snowy we still have our cocktails.