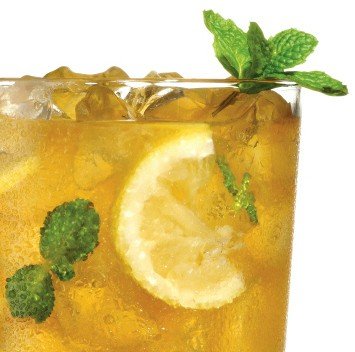 These Simple Whiskey Cocktails are some of my favorite mixed drink cocktails! A simple drink doesn't need the addition of any mixers.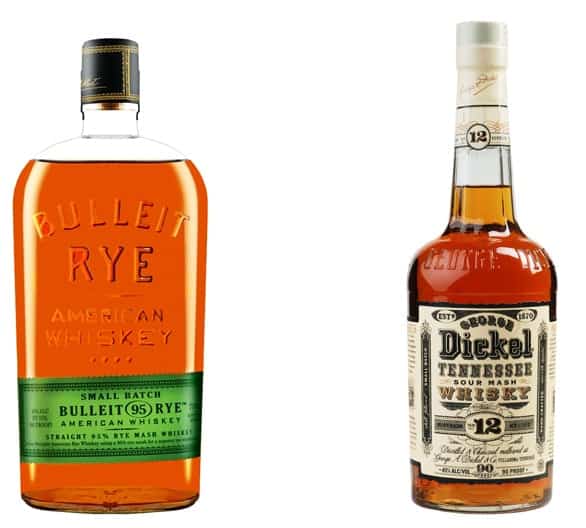 Two more days until the big game. Let's get ready in shape with a couple of these Whiskey Cocktails!
I was lucky enough to be asked to share these cocktail recipes with you – for happy hour, a random Friday, or a fun way to serve some Whiskey Cocktails for your Super Bowl Party.
As I'm sure you know I'm a big fan of whiskey. Bulleit Frontier Whiskey is one of my favorites, Crown Royal is a classic. I have heard George Dickel Superior No. 12 Whiskey but wasn't as familiar with it which makes the tasting much more exciting.
So I started my research. I found out that for one, it's the only 90 proof Tennessee Whiskey. Then moving on to the tasting notes (and the tasting) George Dickel no. 12 has a "rich oak and subtle vanilla lead with a long finish of maple, butter and smoke".
I sipped on a glass or two – thanks to the nice care package that was sent to me – and I agree with those notes. It was oaky, and smokey but you could still pick up the maple and vanilla flavors as well.
Really good for sipping (I sipped a few in the name of research) but also great for mixing into cocktails like this Dickel Whiskey Sour.
My wife is a big Whiskey Sour fan, no pre-made mixers for her though. She makes it from scratch just like this recipe.
Just the whiskey, lemon juice and orange slices. And you can throw a cherry on top there too…I like to let the cherry soak a little in the whiskey personally. Like the whole jar that I have in my fridge…those are some nice garnishes.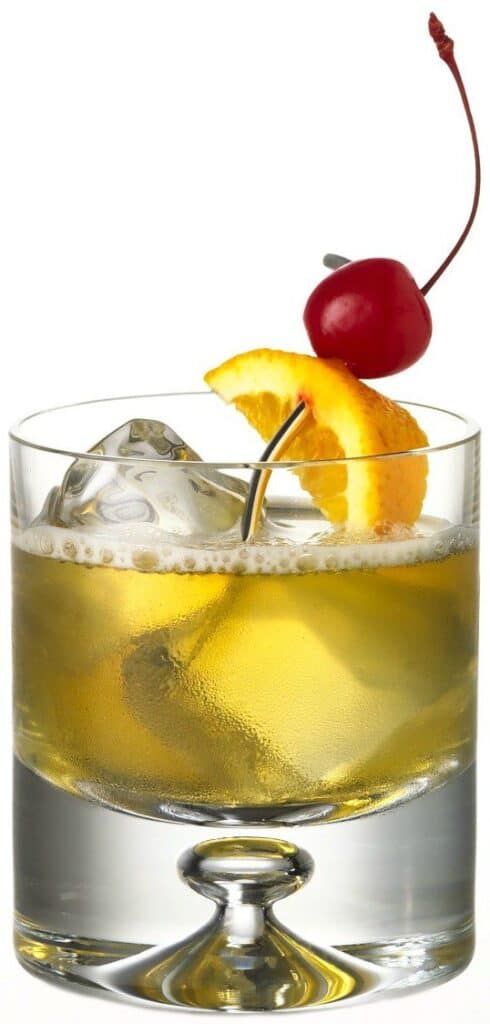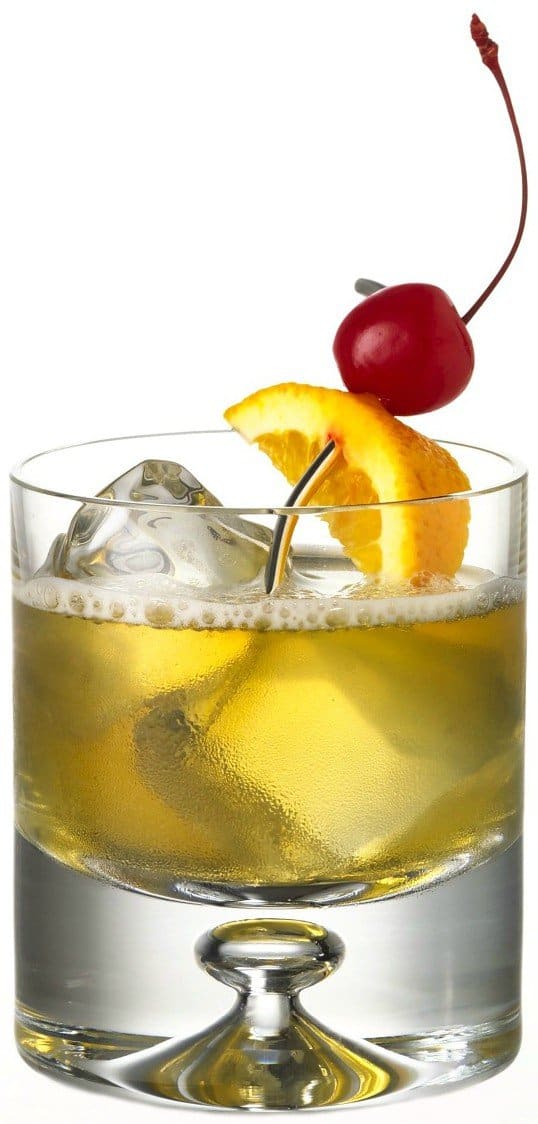 Print
Dickel Whiskey Sour
---
Ingredients
1 1/2 oz

. George Dickel No. 12 Tennessee Whiskey

1

t. lemon juice

1/2

t. sugar

1

slice of orange

1

cherry
---
Instructions
Add the George Dickel No. 12 Tennessee Whiskey. lemon juice and sugar to a shaker filled with ice.
Strain into a chilled rocks glass.
Garnish with orange slice and cherry.
---
Or you can try this Bulleit Rye Smash with fresh mint, lemon and a few dashes of bitters. I'm really getting into rye whiskey these days. The notes in Bulleit Rye are oaky, with hints of vanilla and spice. The finish is crisp, long and lingering.
And I agree with that one too. I did my sipping research (once again) and you can really taste the spiciness of this rye whiskey, then the vanilla comes through at the end.
I think the spiciness of this rye whiskey really work well together with the lemon and mint in this cocktail.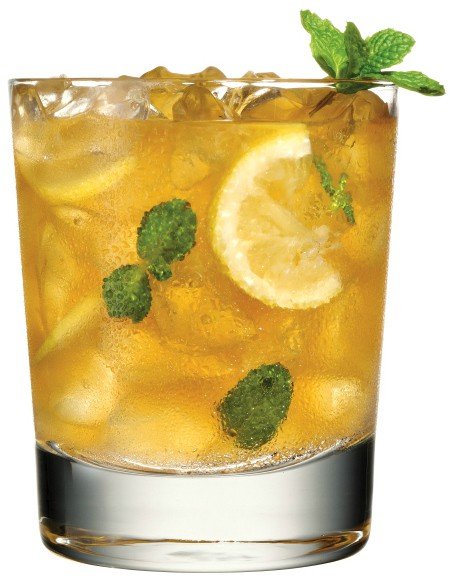 These are two drinks that I'll be adding to our cocktail rotation for sure. I know my family coming over on Sunday are going to love these as much as we do!
OK so we've got the Buffalo Chicken Dip and the Italian Beef Pizza for our Super Bowl food, but now we have to make some food with whiskey in it too right?
Wait until you guys see this one – it's a total game changer. No pun intended.
Coming Saturday to the blog…stay tuned!
Print
Bulleit Rye Smash
---
Ingredients
1 1/4 oz

. Bulleit Rye

1 oz

. simple syrup

3

lemon wedges

3

mint sprigs

3

dashes of bitters
---
Instructions
Combine the Bulleit Rye, 2 of the mint sprigs, the lemon wedges, simple syrup and the bitters in a shaker filled with ice.
Shake vigorously.
Place the lemon wedges from the shaker into a chilled rocks glass filled with ice.
Strain the drink into the glass and garnish with the third fresh mint sprig.
---
 * I was sent samples to review and post recipes for these products, however all opinions are completely my own.