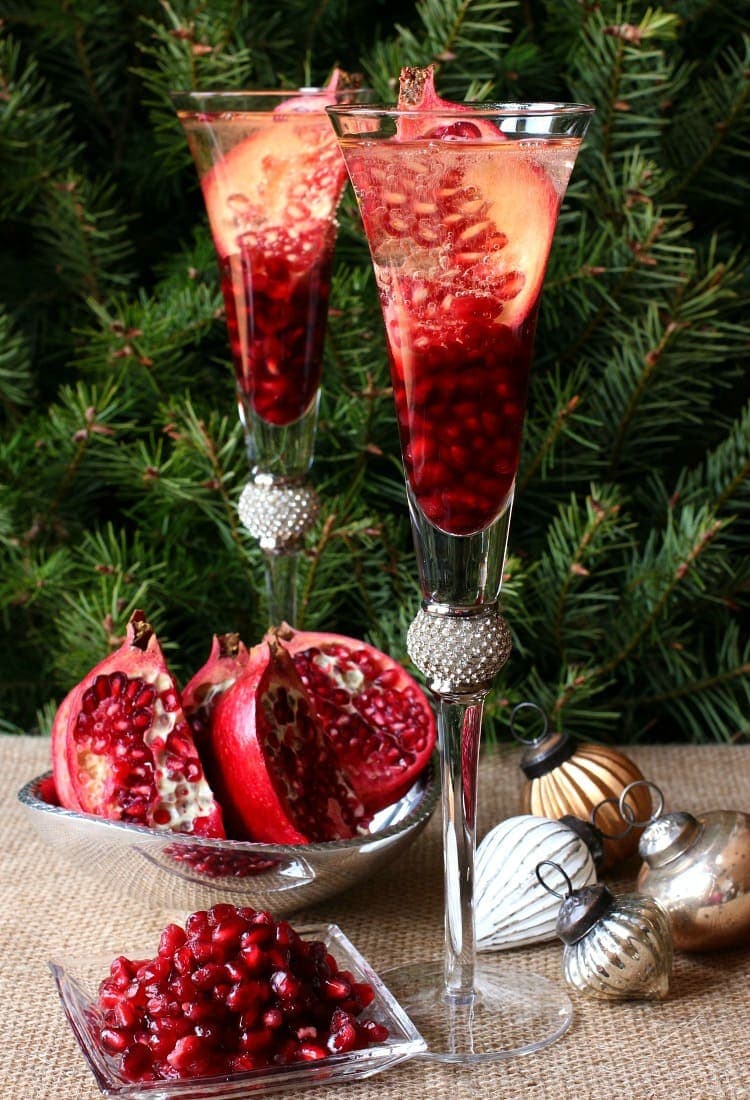 Try a few of these Prosecco Holiday Pom Pom Cocktails, made with pomegranate liquor and cointreau, to get you in the holiday spirit this year!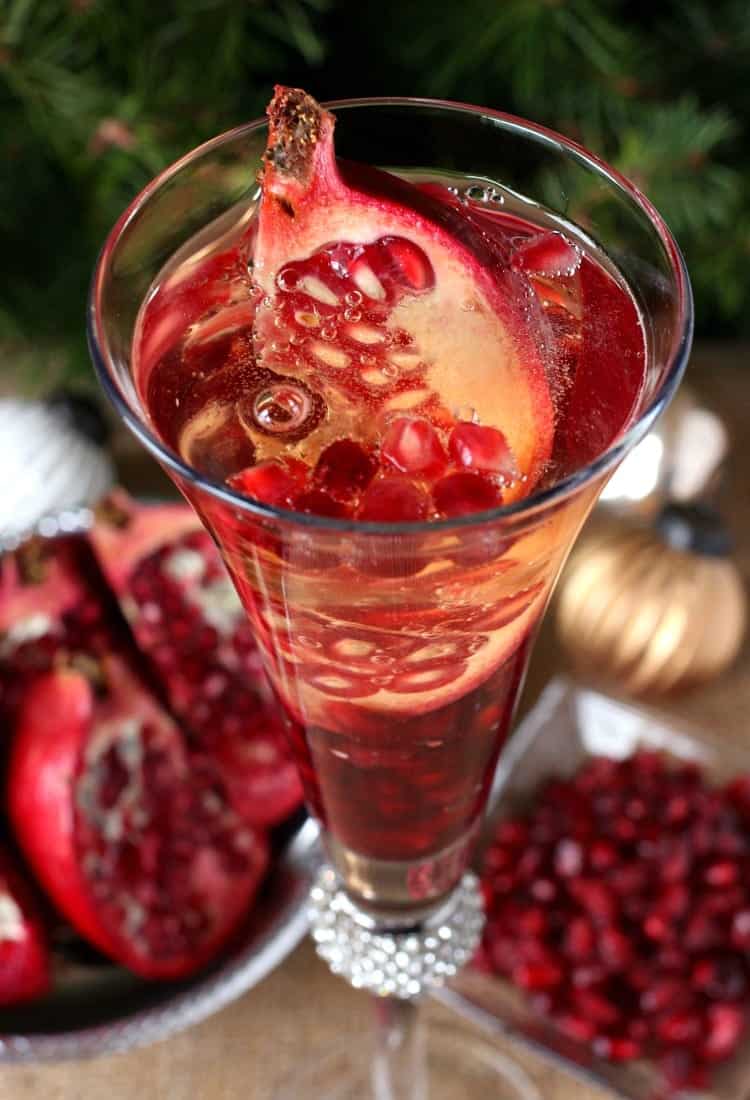 I think my favorite day at Christmas time is decorating the tree, since we make it a special event in our house. We have treats for the kids and Christmas music playing…I know a lot of people I talk to just put the ornaments on themselves or they don't want to involve the kids, but we really like doing it. We have pictures over the years of the kids hanging all the ornaments – Christie and I do the lights because that's not always fun, but I think this year we nailed it.
After the kids go to bed my wife and I put the tinsel on the tree and have a few glasses of prosecco. This year I wanted to add something a little different so I created this recipe using a pomegrante liquor, pomegranate seeds and cointreau to kick up the fruit flavor.
We've made a lot of drink recipes using pomegranate flavor, most recently this Sparkling Fireball Sangria, but also this Pomegranate Old Fashioned and one of my favorites, this Rosemary Reposado. Or one of Christie's favorites is this Pomegranate Cosmo recipe from Ina Garten.
Here's a tip for the pomegranate seeds – I know that now you can buy the pomegranate seeds in a container already done for you, but they are really expensive, and they don't taste as good. I buy the whole pomegranates, cut them in half and bang them with a wooden spoon over  large bowl. If you put a paper towel down in the bowl first it'll help keep the juice from going all over.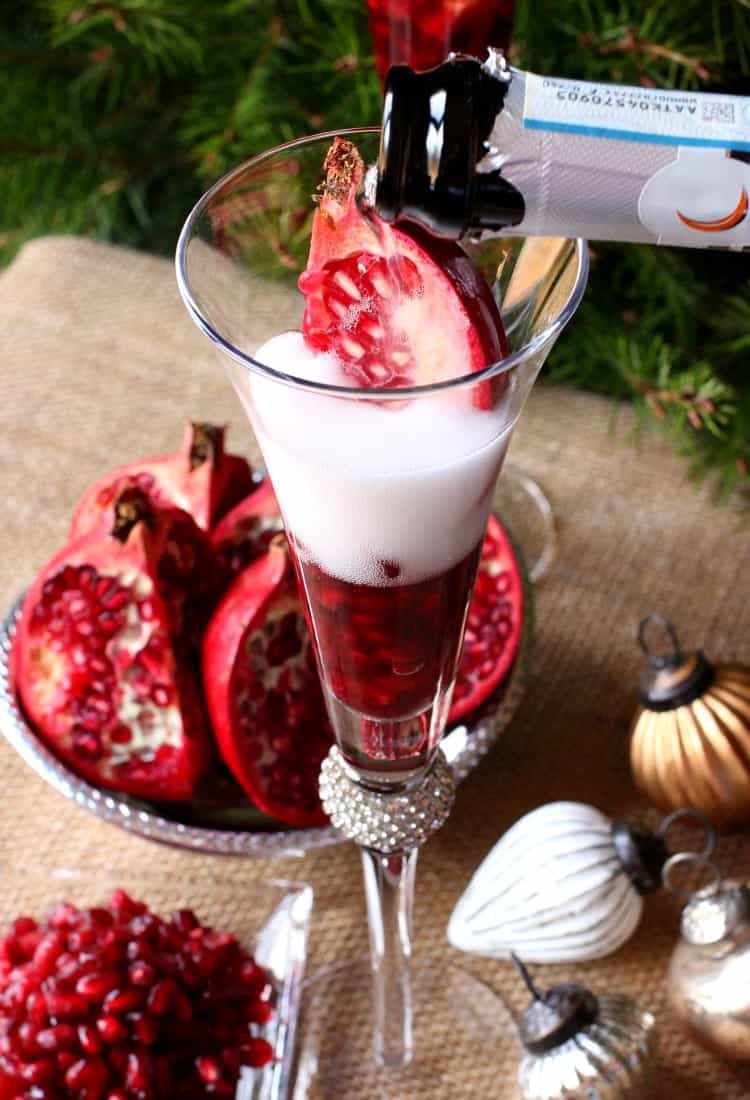 We like a good amount of pomegranate seeds at the bottom, so add as much or as little as you like. Remember when you're done drinking you can eat up the seeds for a little snack…I'm always thinking…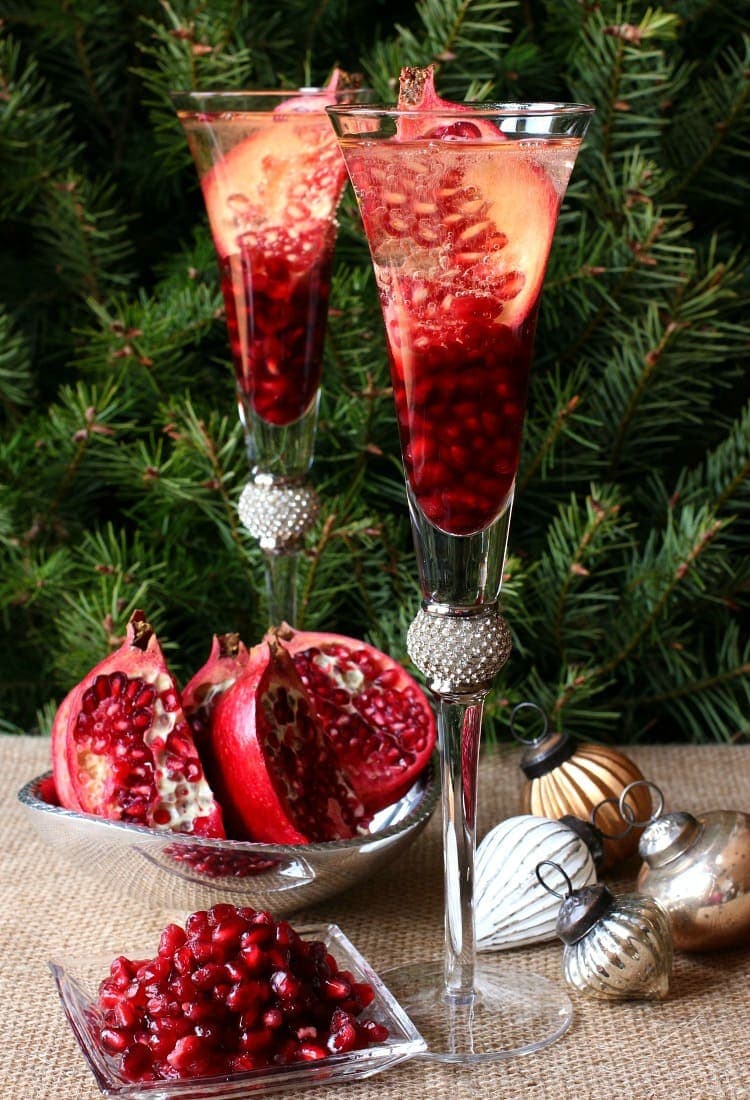 These Prosecco Holiday Pom Pom cocktails are festive, perfect for any holiday really, even New Year's Eve coming up – but best of all is that they taste amazing.
Grab a pitcher, triple up the recipe and make these for a crowd! Just fill up the glasses then top of with the prosecco right before serving.
Print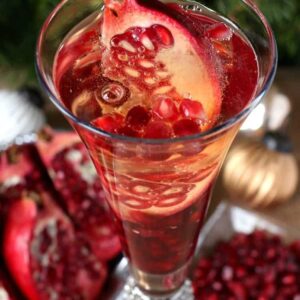 Prosecco Holiday Pom Pom
Author:

Yield:

2
---
Ingredients
1/4 cup fresh pomegranate seeds
2 ounces PAMA liquor
1/2 ounce cointreau
Prosecco or champagne for topping
---
Instructions
Divide the seeds and place them in 2 champagne flutes.
Divide the PAMA and the cointreau and add to each of the 2 glasses.
Top with prosecco or champagne and serve.