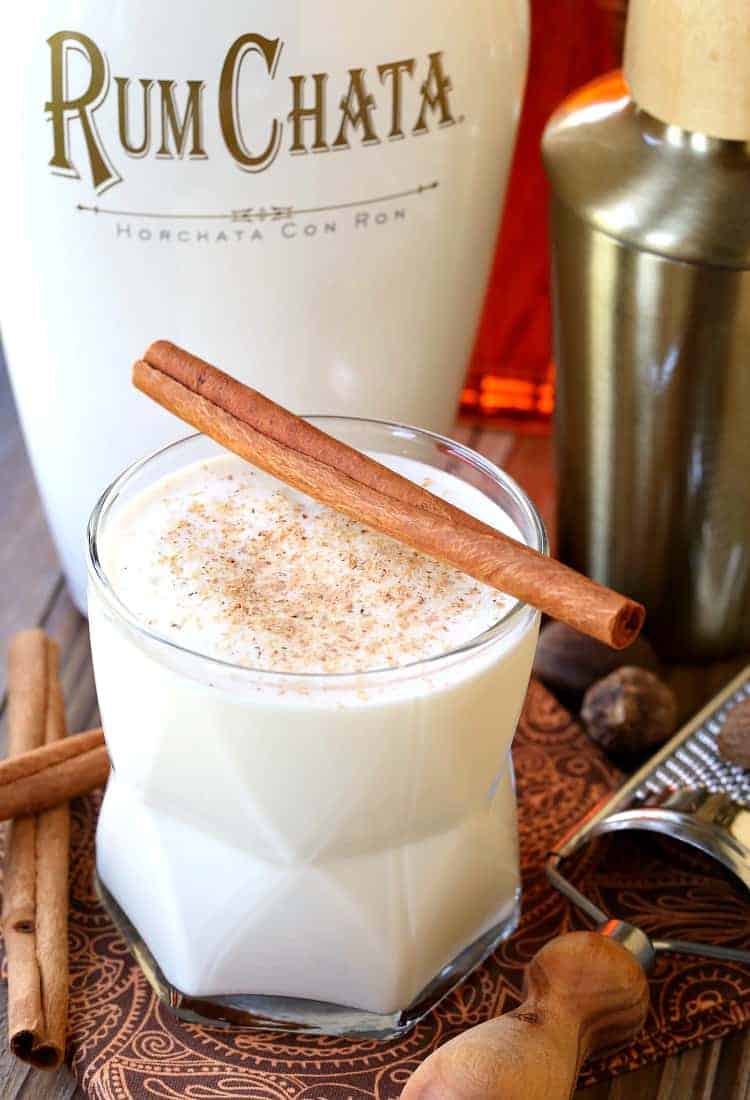 This post has been sponsored by our friends at RumChata, all opinions here are mine.
Spring is here and it's brought us some warmer weather, let's get outside and sit by a fire with this Campfire Milk Punch!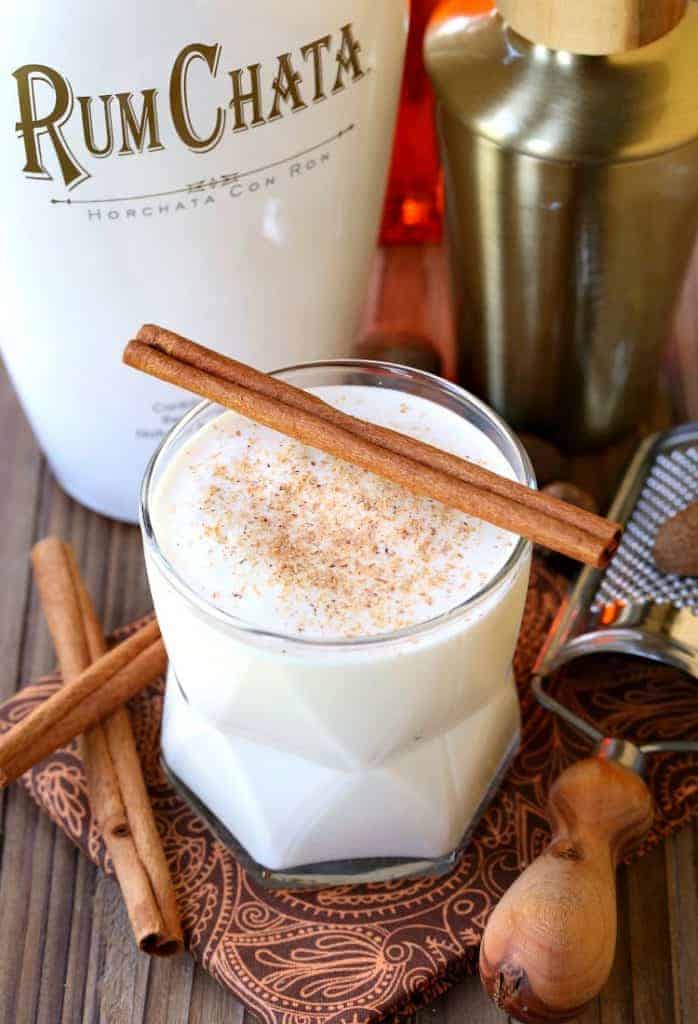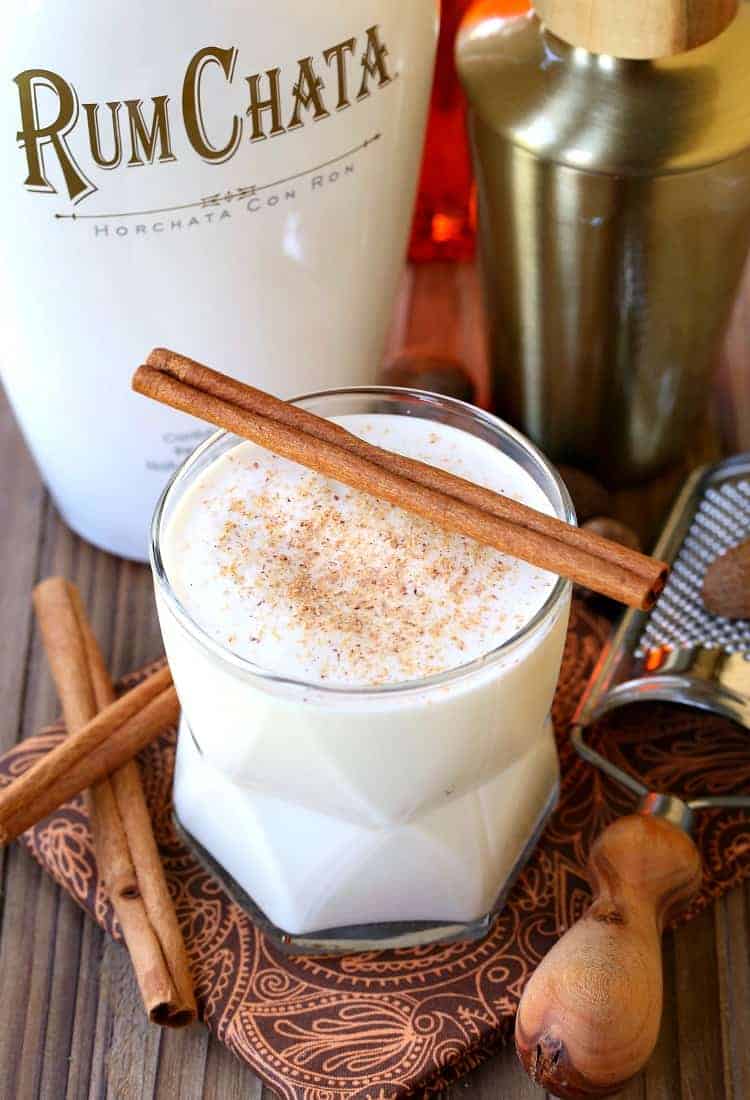 As soon as it's nice enough out we break out the fire pit. Like as soon as it's nice enough out.
We definitely experience ALL the seasons here in Jersey and I feel like the shortest one is the nicest one. So we do try and get out and soak in as much good weather as we can.
I love when the kids are outside playing – like away from us outside playing – and the adults can hang out by the fire and have a few adult beverages like this Campfire Milk Punch.
This Campfire Milk Punch is like a boozy drink and a dessert all rolled into one. It's got Rumchata, Bourbon, cream and fresh nutmeg grated on top. Stirred with a cinnamon stick for garnish to give it a little more flavor…it's perfect.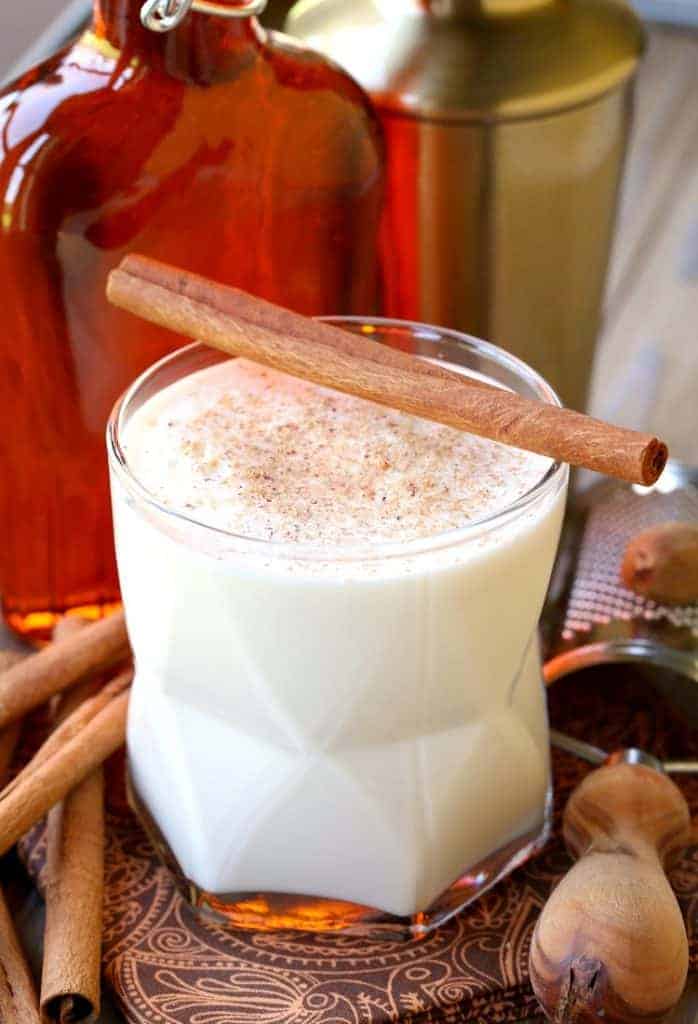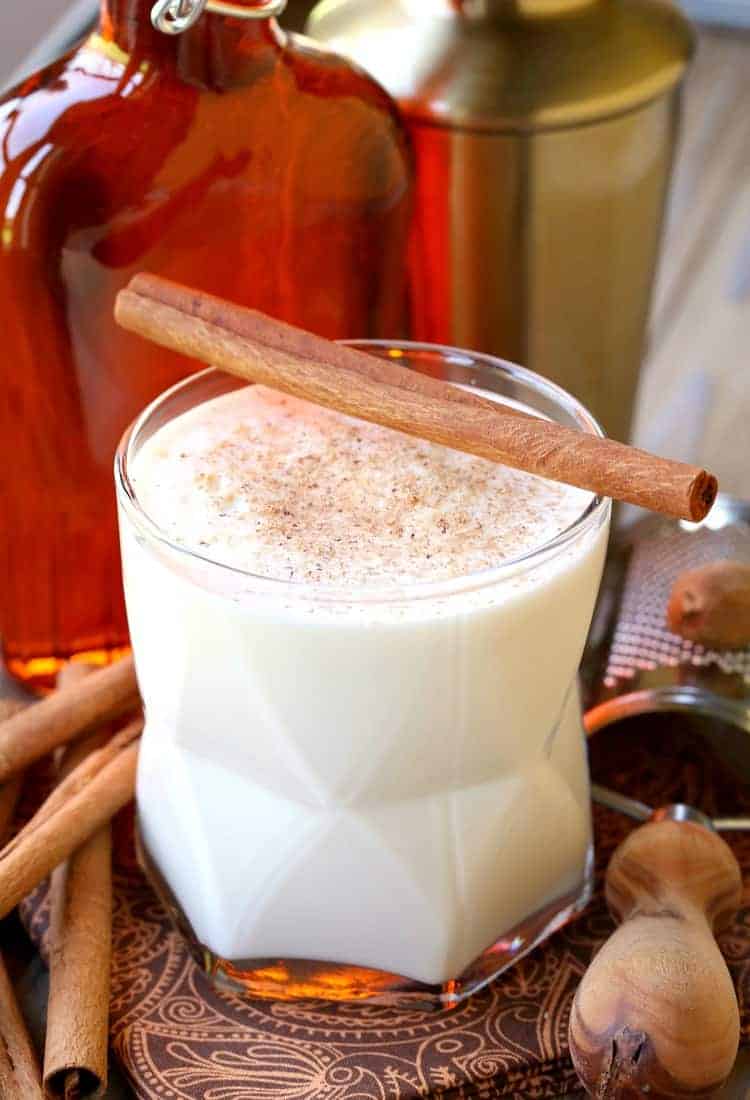 What I love about this cocktail is that it's shaken with ice so it's super frothy and cold with little pieces of ice going all through the drink. You could think of it like a milkshake but thinner, much thinner. And with booze, a lot of booze.
Perfect for spring time weather, summer weather or really any weather. I'd warm this up a little too and sip it out of a mug in the winter, easy as that.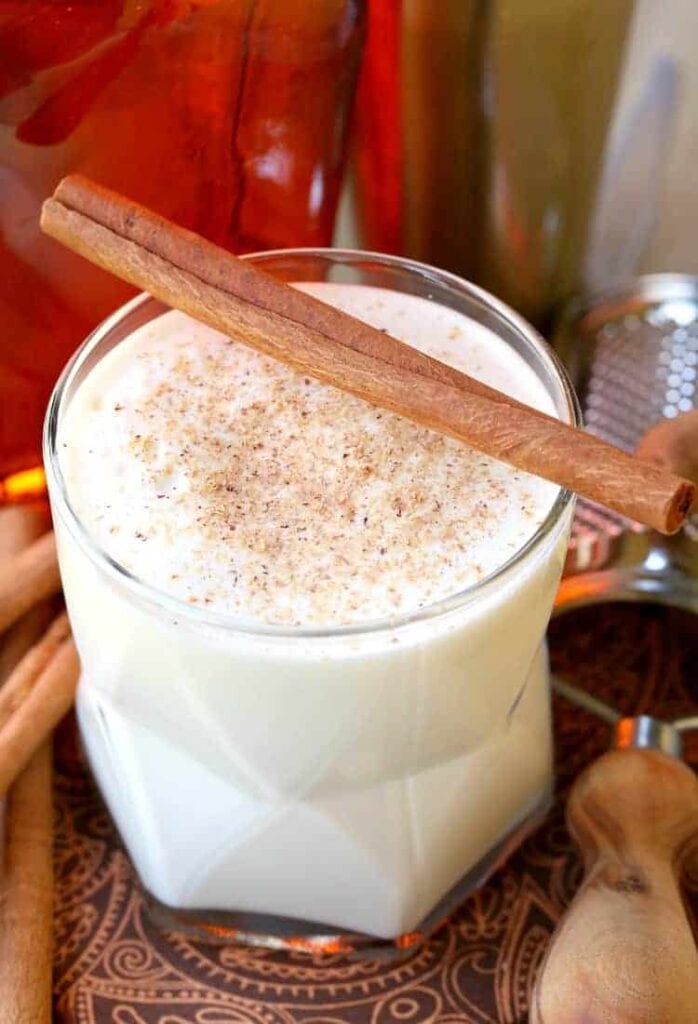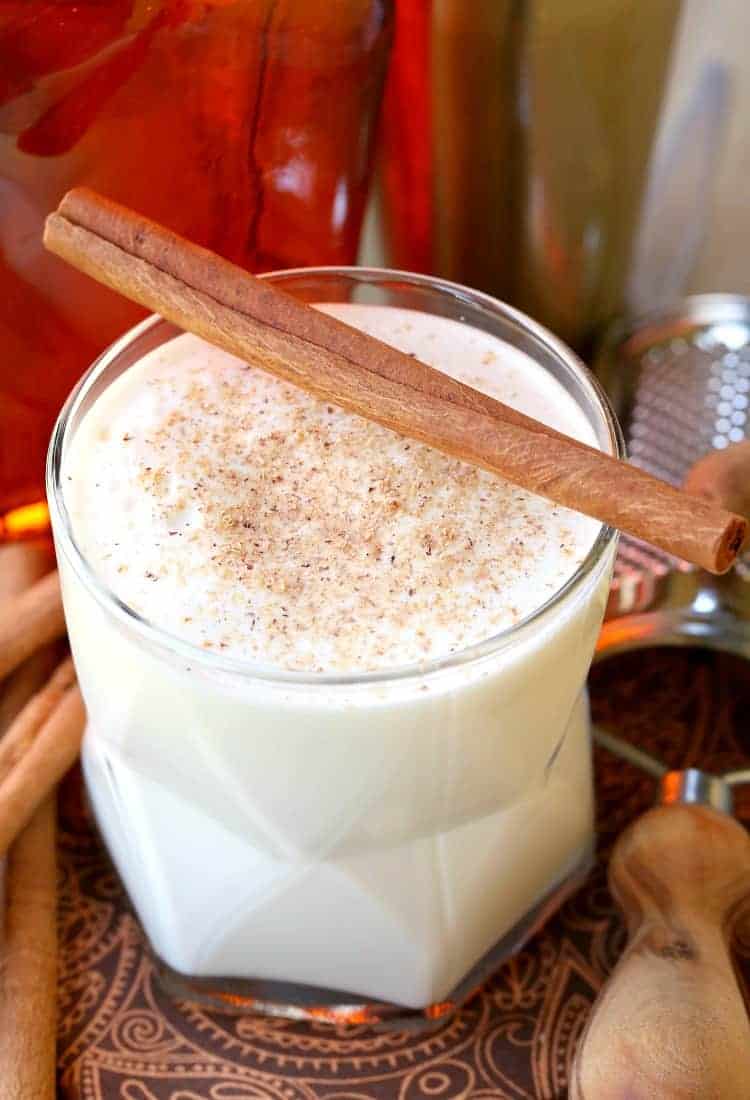 I guess I'm not really a huge dessert guy, I'll eat it, no doubt especially if there are some of my favorites available but after a big meal I don't really need to have another big dessert. So this Campfire Milk Punch is kind of like a swap out for dessert. A little less filling but still all the great flavor!
Milk punch usually uses just bourbon, but when I was looking over the recipe I thought why not swap out the milk and use RumChata instead? That creamy RumChata flavor is going to be WAY better than plain old milk – any day.
I mean what can be better than this? Boozy frothy drinks, fire pits and nice weather. For me, not much.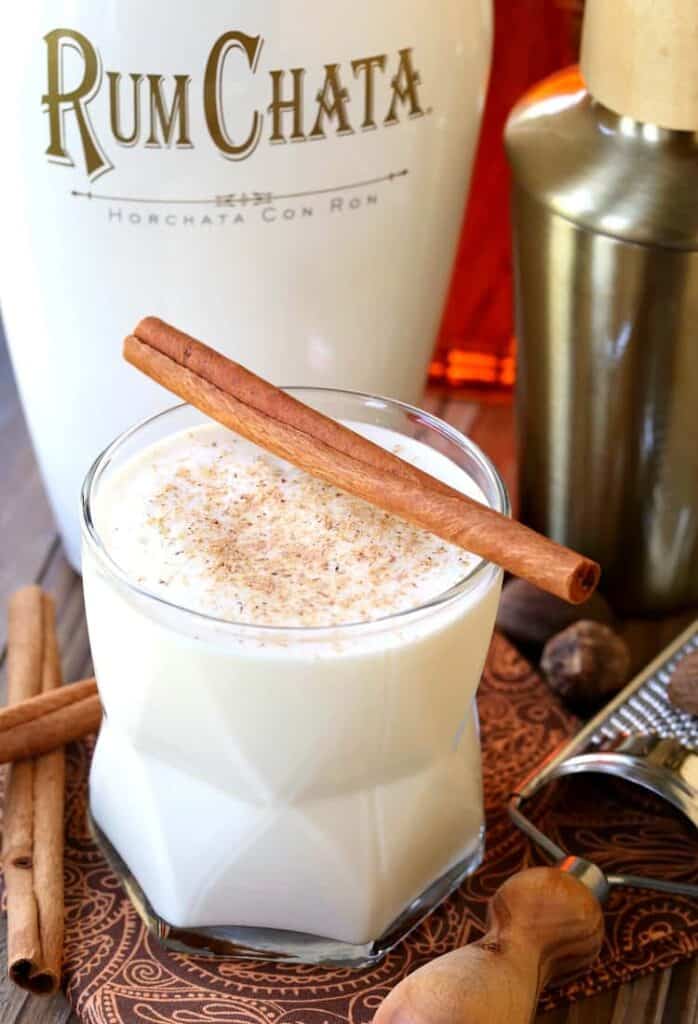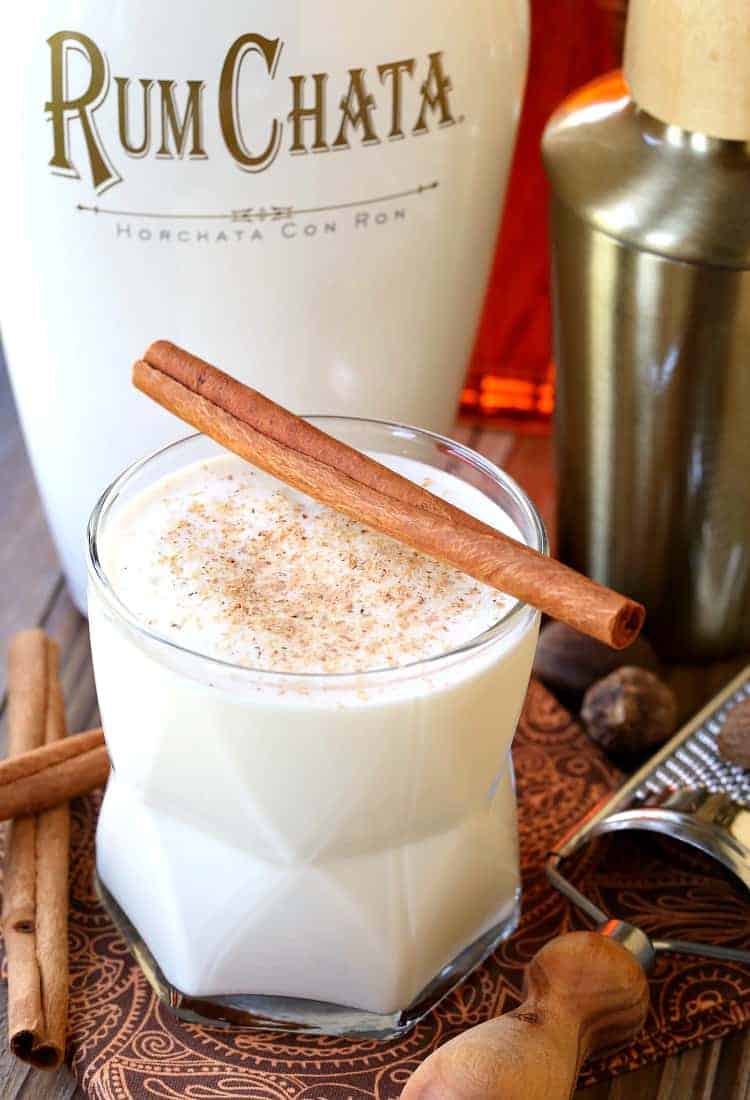 Print
---
Ingredients
4 ounces RumChata
1 1/2 ounces bourbon
2 ounces heavy cream
fresh grated nutmeg
cinnamon stick for garnish
---
Instructions
Add the RumChata, bourbon and cream to a cocktail shaker filled with ice.
Shake vigorously and pour into a glass.
Grate fresh nutmeg on top and serve with a cinnamon stick for garnish and stirring.