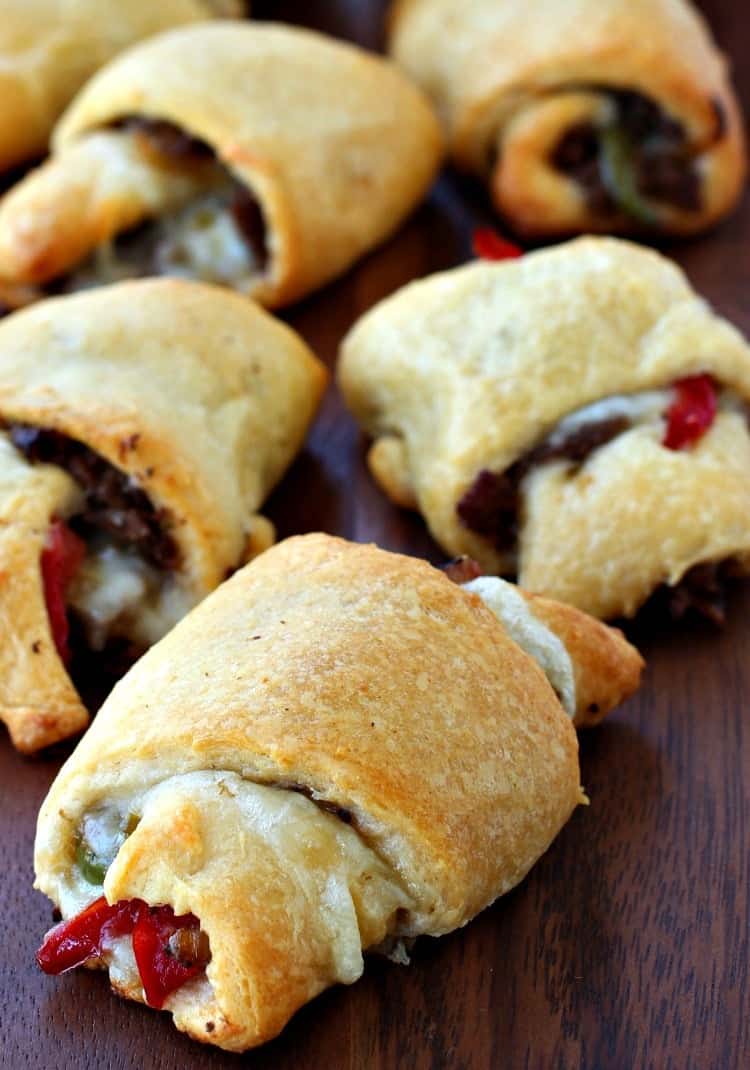 Philly Cheesesteak Crescent Rolls
These Philly Cheesesteak Crescent Rolls are loaded with beef, peppers, onions and cheese – just like the sandwich!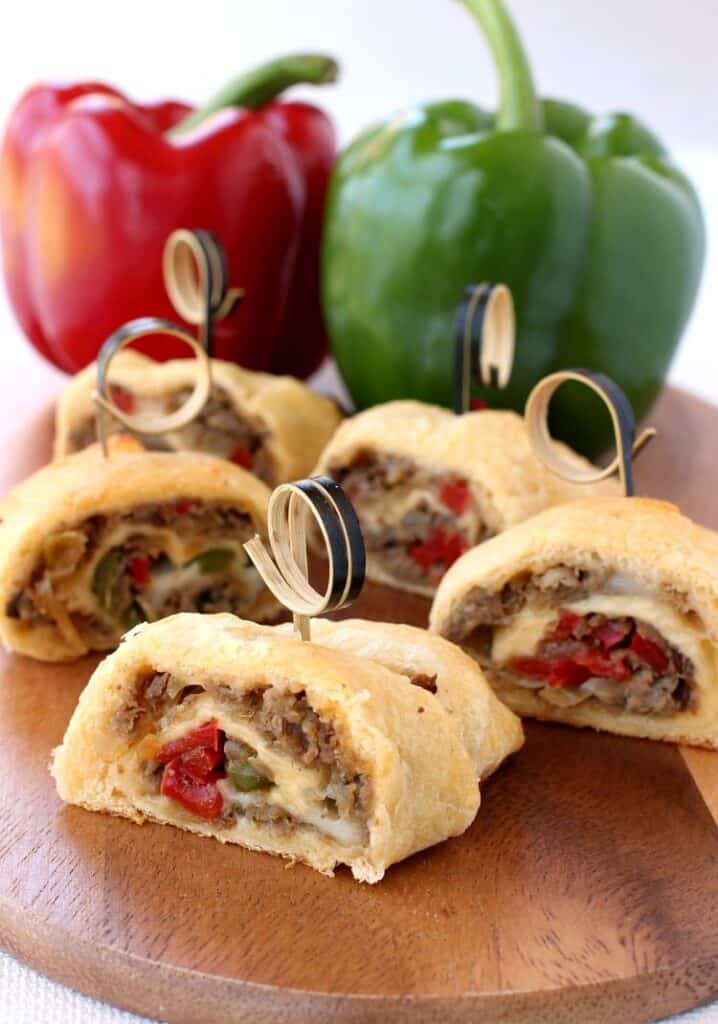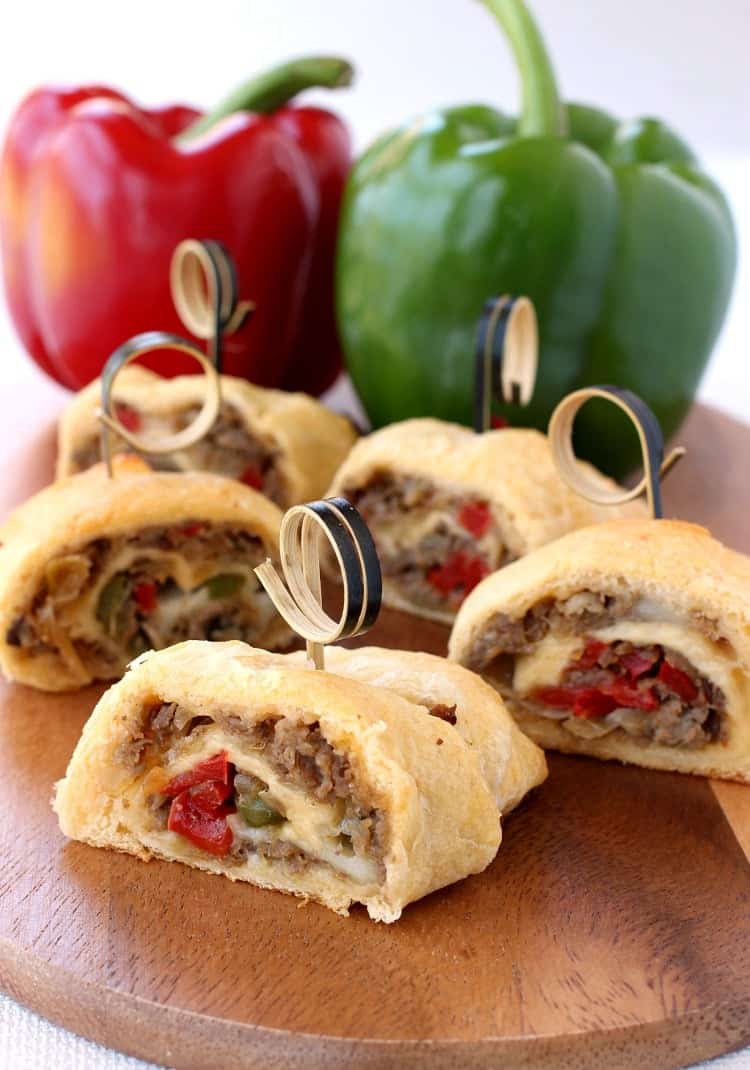 I'm talking epic party food here. Throw out a plate of these crescent rolls and you'll be getting cheers all around.
Not only did I stuff these crescent rolls to the limit with the beefy-cheesy filling, but I used the extra large crescent rolls instead of the regular sized kind that everyone is used to using because I wanted these appetizers to be appetizers that eat like a meal.
And they totally do, you could serve these Philly Cheesesteak Crescent Rolls up for dinner on any night and you'll still get cheers all around at the dinner table from your family.
Using a little help from the store with the deli roast beef and the packaged crescent rolls like I did with these Philly Cheesesteak Stuffed Peppers, these apps come together in just a few minutes.
But you do have to take one important step and that's cooking the peppers and onions low and slow for 20 minutes. That's really the only time involved here (except for the baking time) but it's a step that can not be hurried along.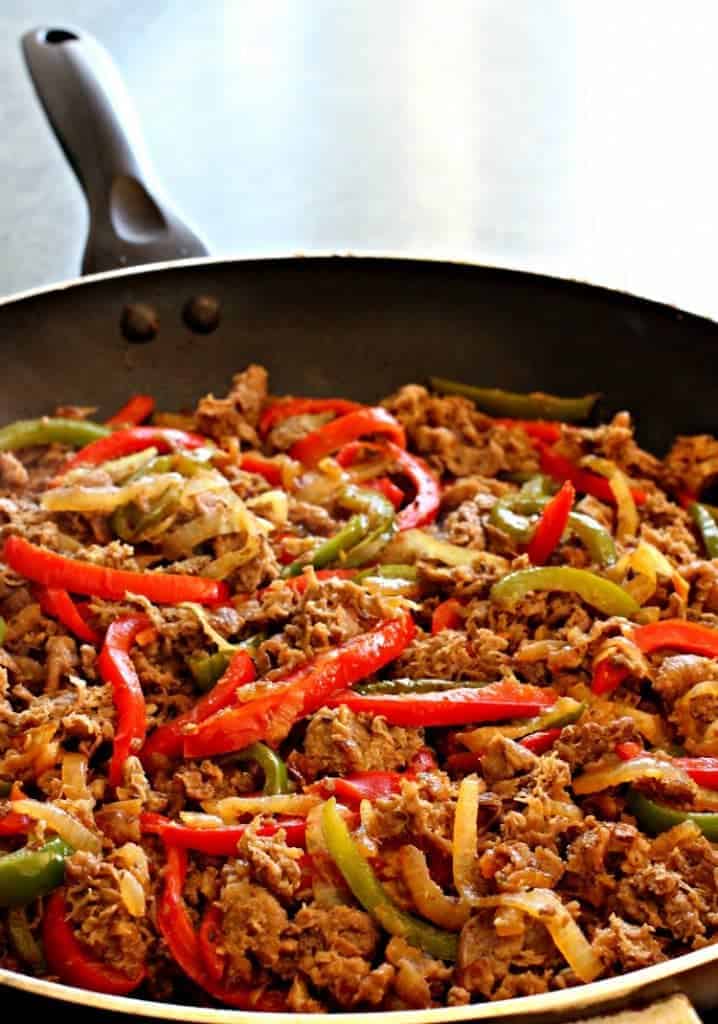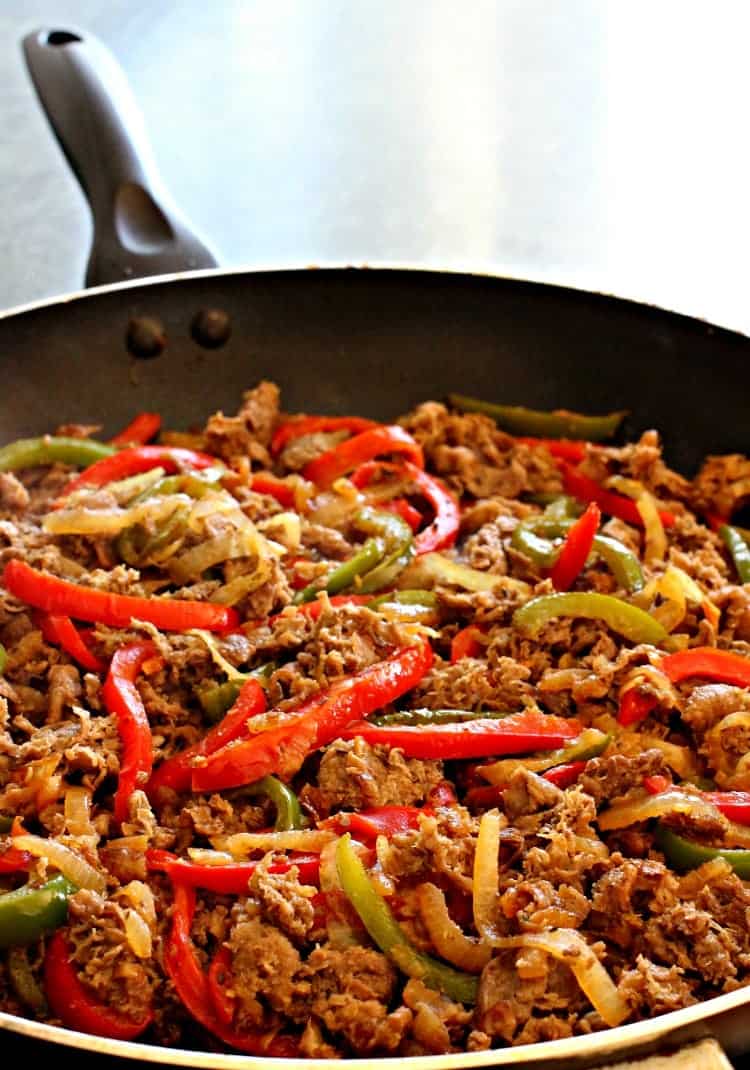 The onions will get sweet and caramelized when you cook them down for while along with the peppers. It changes the flavor completely – and for the better – so take the full 20 minutes here. If you've got 30 – go for 30. It'll be even better!
So I know there are plenty of amazing ways to make crescent roll recipes like this Crescent Roll Breakfast Bake or these Maple Sausage Crescent Rolls. You can even use them for dessert like in this Danish recipe, but if you want something that everyone is going to be asking you for the recipe for after the party is over then you've got to try these out.
Get all your ingredients together on a board and separate the crescent rolls to start sort of a "filling station" Then you're going to spread the filling out across the whole crescent roll and top it with a good amount of cheese.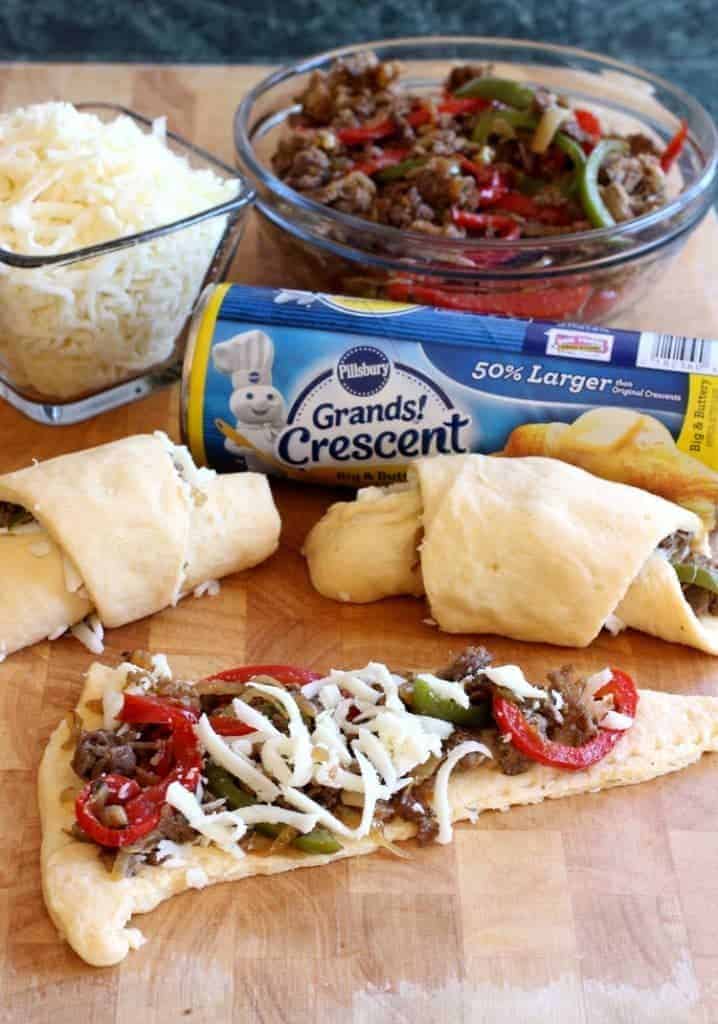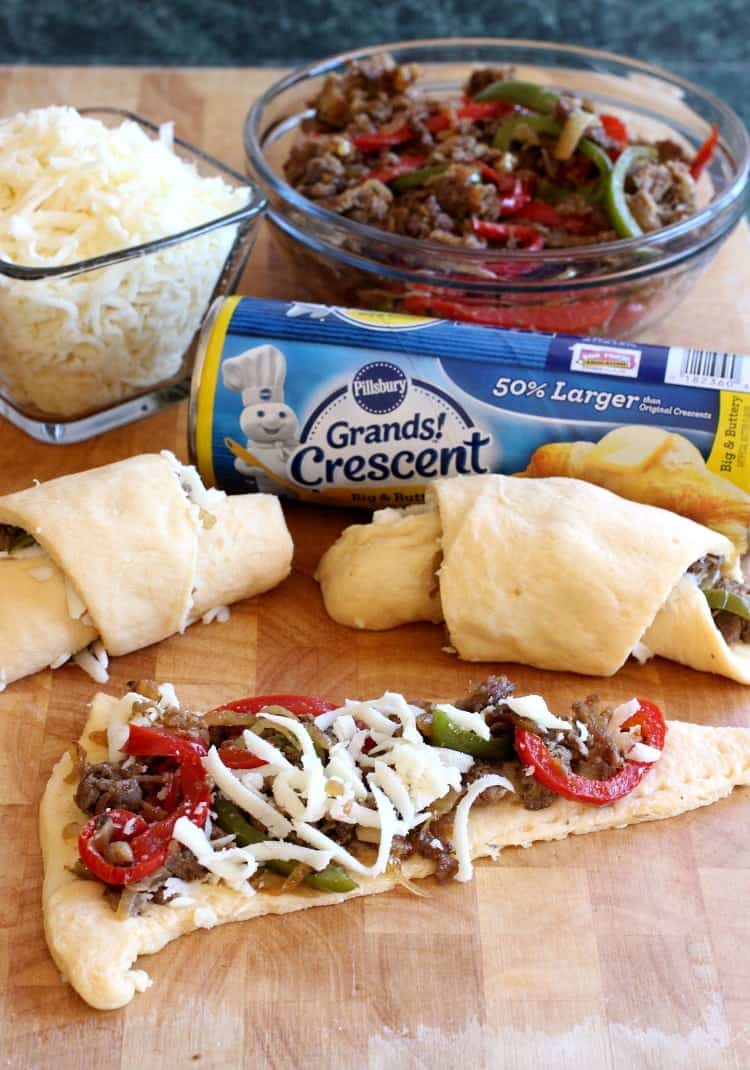 If you want the cheese oozing out of these even more feel free to load it on.
Roll them up and bake. Then get ready for bite-sized cheesesteak heaven.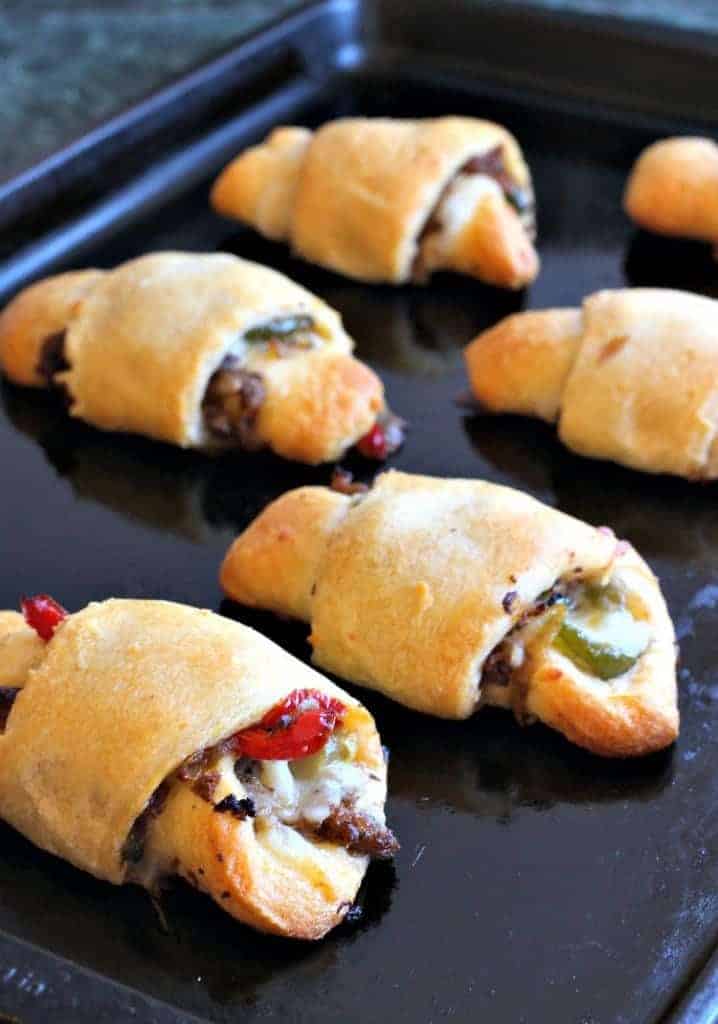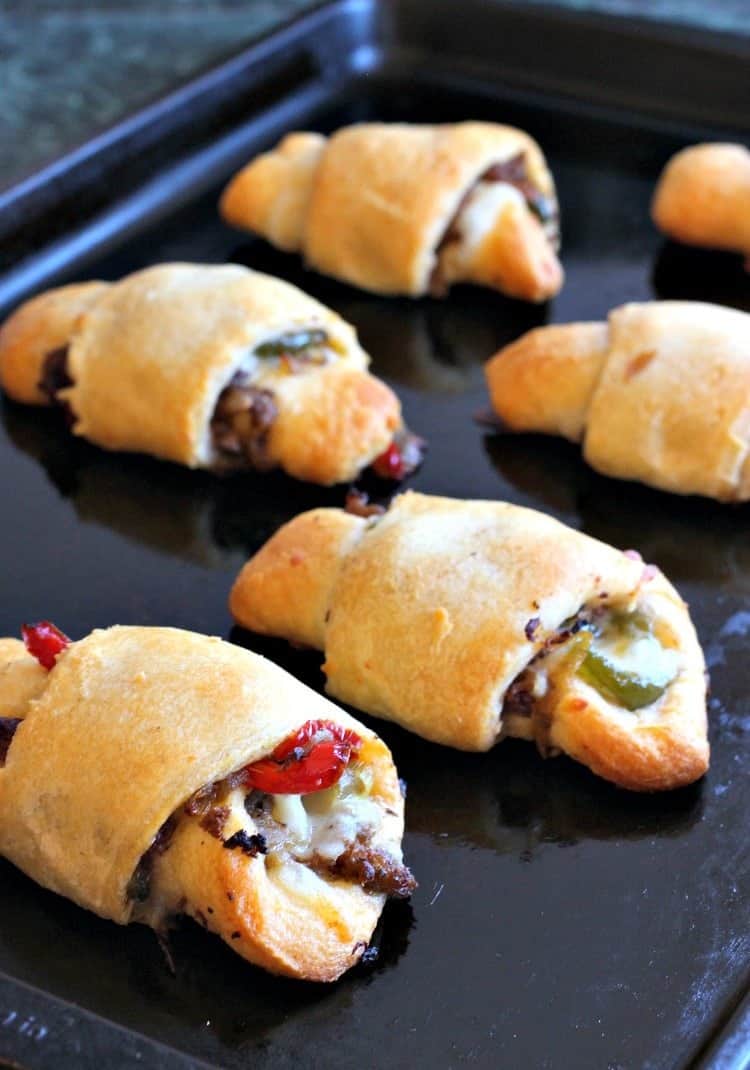 These Philly Cheesesteak Crescent Rolls also freeze perfectly if you want to make these ahead of time and just pop them back in the oven when you need them!
Click over to Food Fanatic for this recipe and so many other amazing food and cocktail recipes!