We know you'll love Whiskey Steak Marinade as much as we do! Let your steak marinade overnight for the most amazing flavor ever!
We use this marinade to make our Famous Whiskey Flank Steak! For more steak marinades, check out our Fiesta Steak Tips or another family favorite, this French Dressing Steak!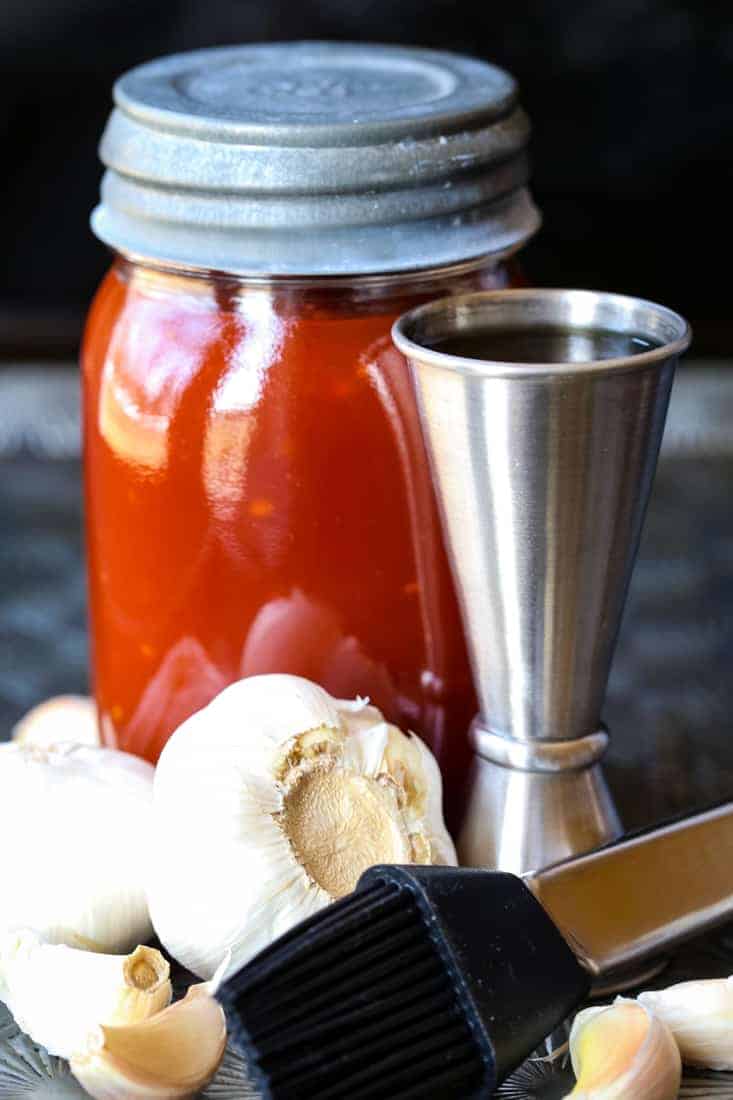 Why We Love This Steak Marinade
Now just because this is Our Favorite Steak Marinade, doesn't mean you can use it on other things, too. This could be called a multi purpose steak marinade, really. Which is why we think it makes it the best steak marinade…because it can be used for so many other recipes too!
Definitely use this marinade on chicken, chicken breast or chicken thighs. Sometimes we even use it on a turkey breast too, so basically any poultry or meat.
Pork, you ask? Yep, that too. Next time you go to make pulled pork throw this marinade in the crock pot with your pork butt and let the magic happen!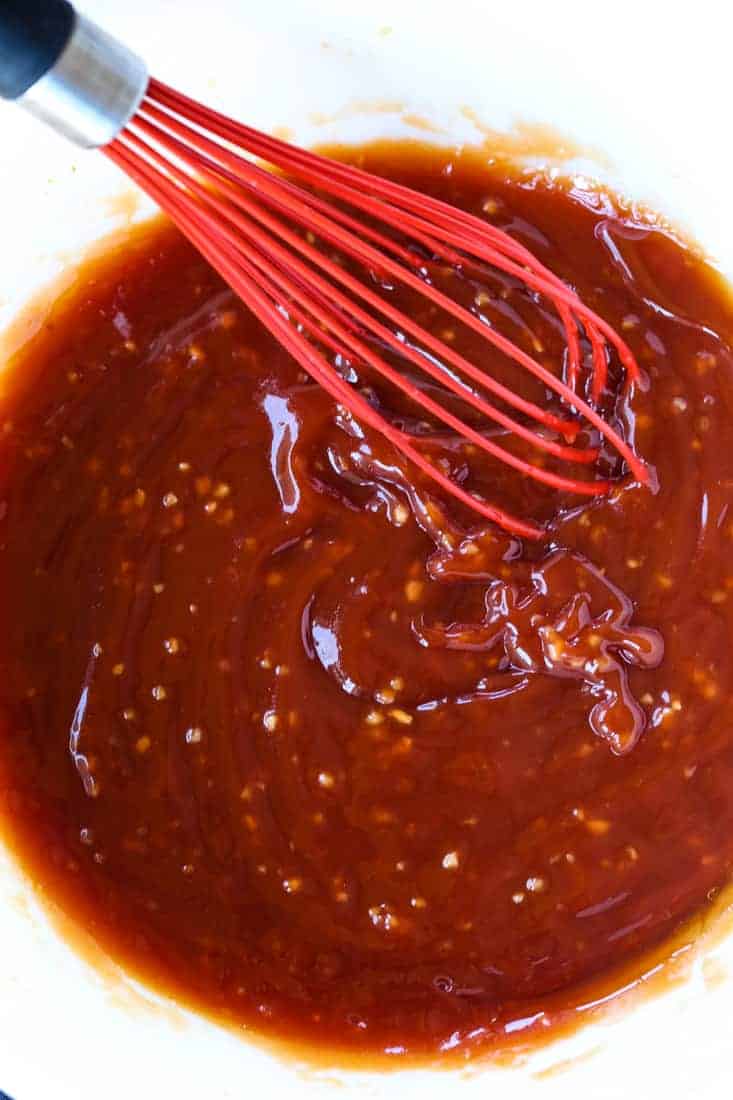 What Makes This The Best Marinade For Steak?
A couple of reasons. One, just because it's so darn good. But there is some science behind this marinade recipe too! The ketchup is acidic, so it breaks down the meat and tenderizes it, making a tougher cut of meat super tender once it comes off the grill.
The oil in this marinade recipe does a job, too. It helps to "stick" the flavor elements to the surface of the meat, so when you take a bite you get all the flavor hitting your mouth at the same time.
And the whiskey? well, not only does it add amazing flavor to your steak but it does help to tenderize the meat too. So the whiskey, the olive oil and the ketchup are all making this steak recipe the most tender it can be.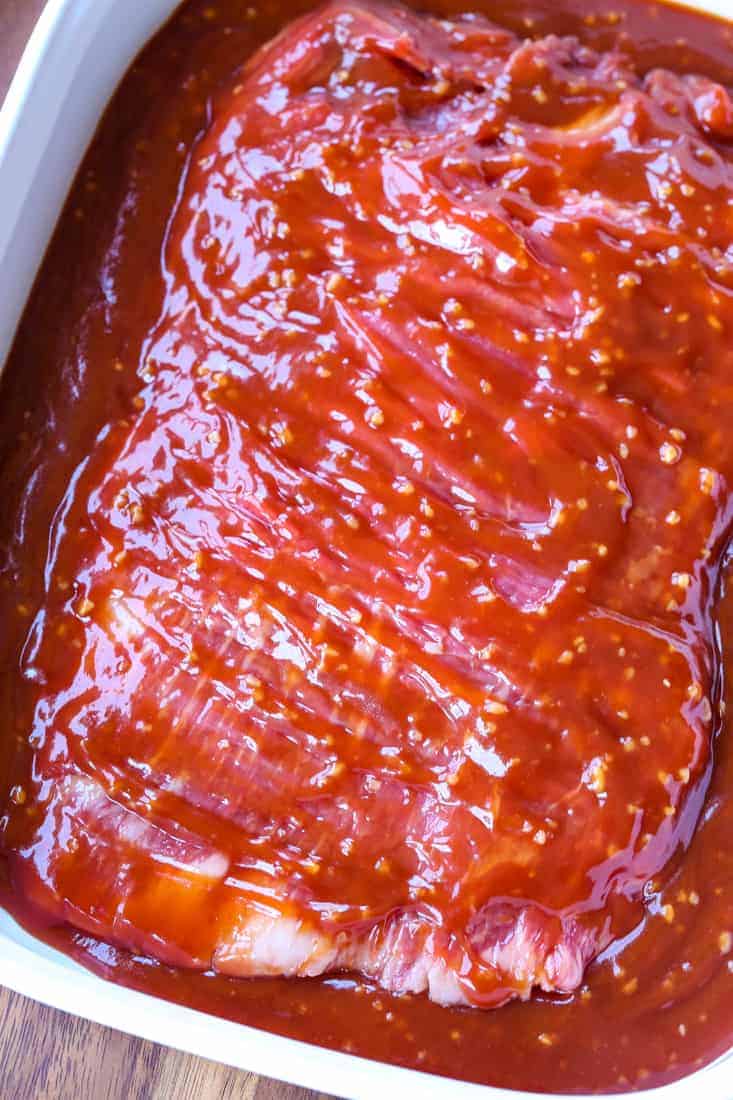 How Long Do I Have To Marinate My Steak?
Truth is, the longer the better.
There are some marinades that soak up the flavor very quickly, but this isn't one of them. A thinner, more liquid marinade like teriyaki sauce, for instance, is going to soak into your meat a lot quicker than a thicker marinade recipe like this one.
Just a little patience is all you need – you're going to love the end result.
So the answer? At least 8-10 hours. But we like to do it either overnight too, just to have it ready and waiting the next day. So if you marinate your steak first thing in the morning and plan on grilling it for dinner, that will be fine. Your steak will definitely have a great flavor and be SUPER tender, just look at that…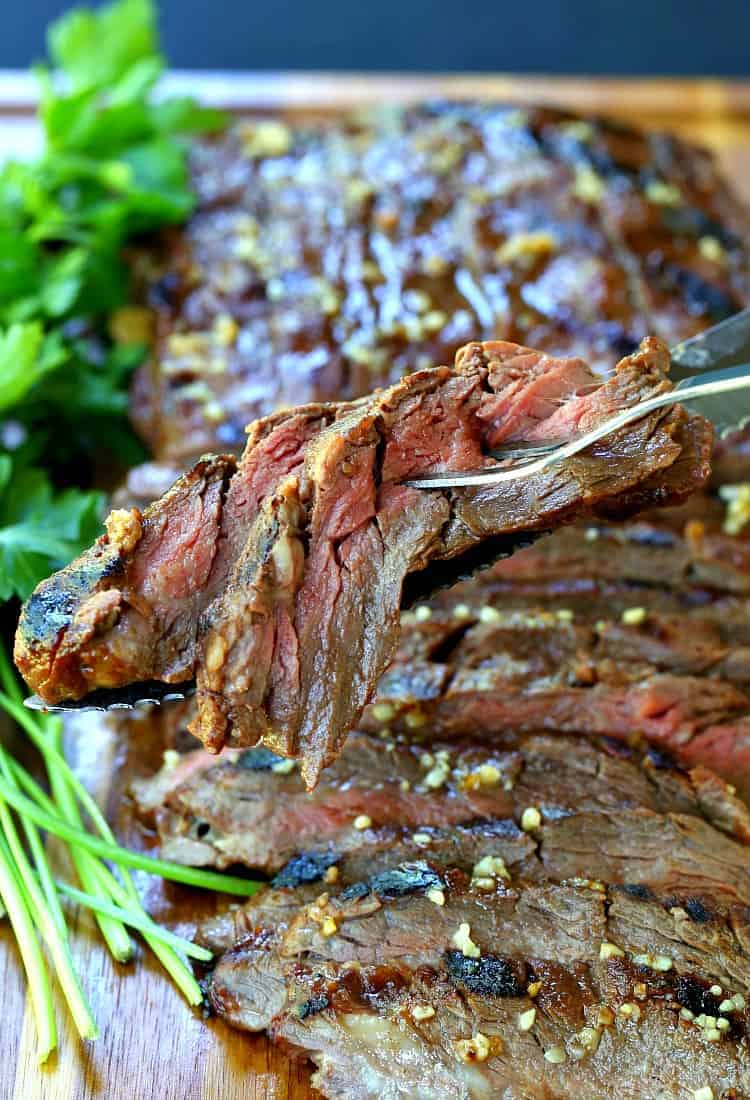 Because we make this grilled steak recipe so often, we've found that basically the longer it marinates, the more tender the steak is and the better the flavor is going to be once it hits the grill.
Obviously, we used a flank steak for this recipe but other cuts of beef work with this steak marinade too! Try a skirt steak, a sirloin (usually a really tough cut of meat, but try it with this marinade!) a tri-tip is AWESOME in this marinade.
Wait until you try that out.
When you go to cook your steak (or whatever meat you might be using) you're going to wipe off most of the marinade and discard it. Don't wipe the steak clean, you definitely want some of the marinade coating the meat so it caramelizes on the grill as it cooks.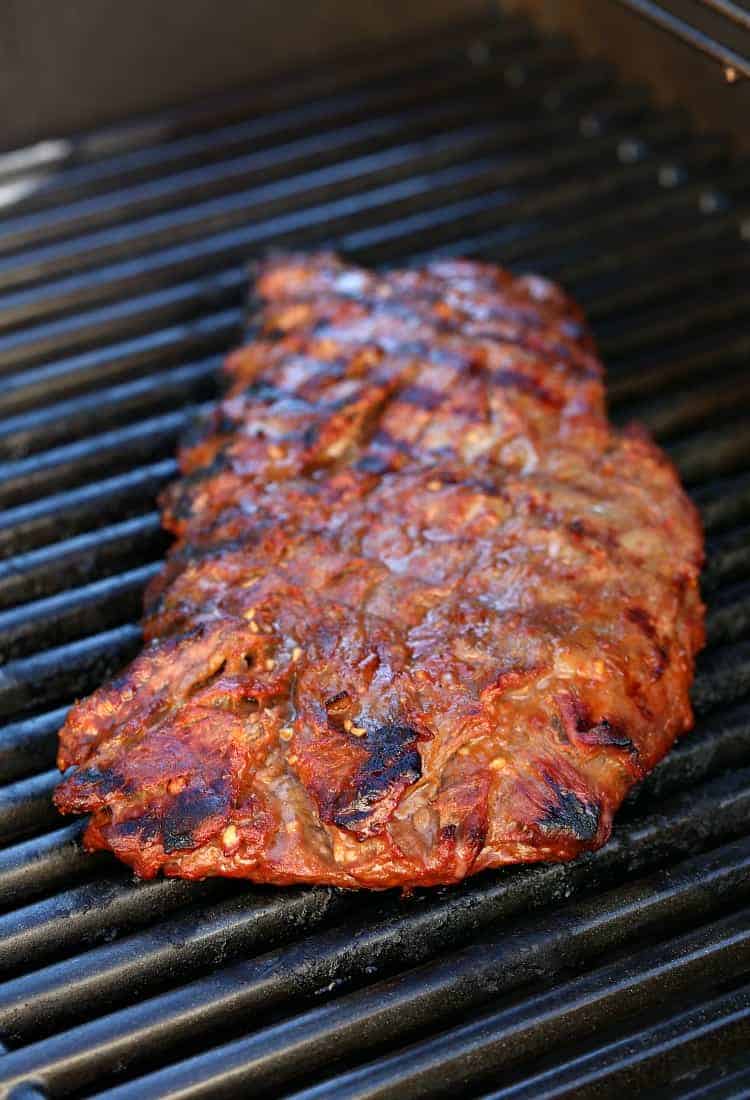 What Are The Ingredients For This Marinade?
Ketchup: Ketchup adds flavor but it also tenderizes the beef and gives it an awesome, caramelized crust when you grill the steak!
Garlic: Lots of chopped fresh garlic also adds tons of flavor to this marinade recipe.
Soy Sauce: We add soy sauce to so many things, including this steak marinade. Soy sauce adds saltiness and a depth of flavor that you can't get from other ingredients.
Worcestershire Sauce: Also a flavor component, always a go to for anything we like to use on the grill.
Whiskey: Besides adding flavor, alcohol like whiskey or bourbon also tenderizes the meat, you won't believe how tender this steak turns out!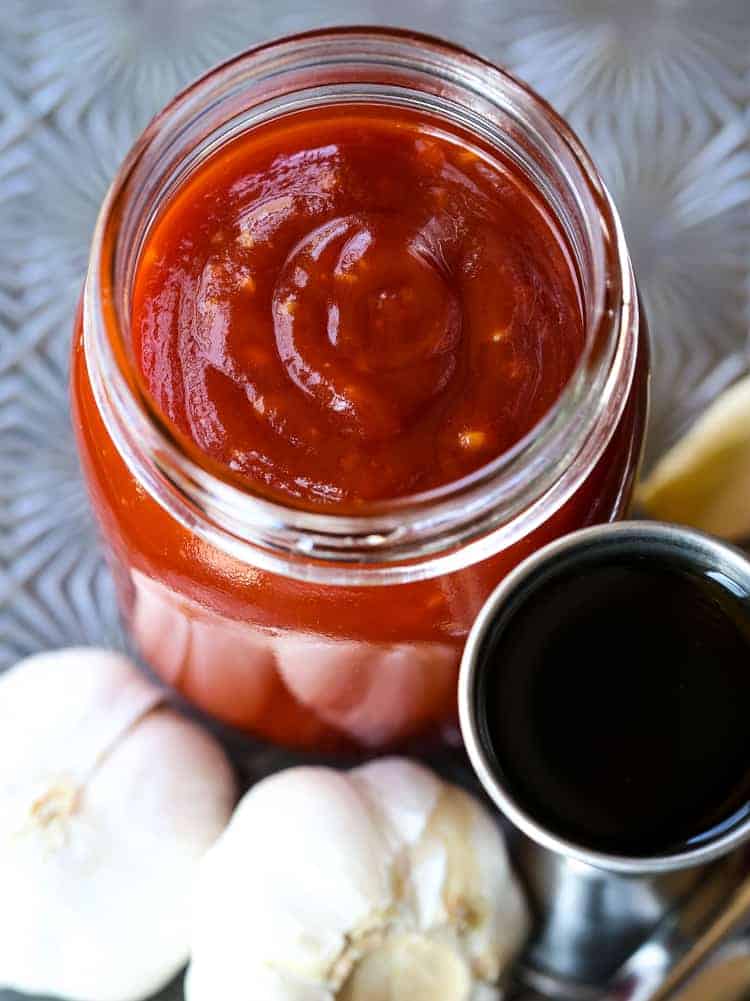 What Side Dishes Go With Steak?
Let's get into it. Side dishes with steak are some of my favorite types of sides!
Also make sure and try this steak marinade on other types of meats that you're going to throw on the grill too, or in a crock pot with pork!
Print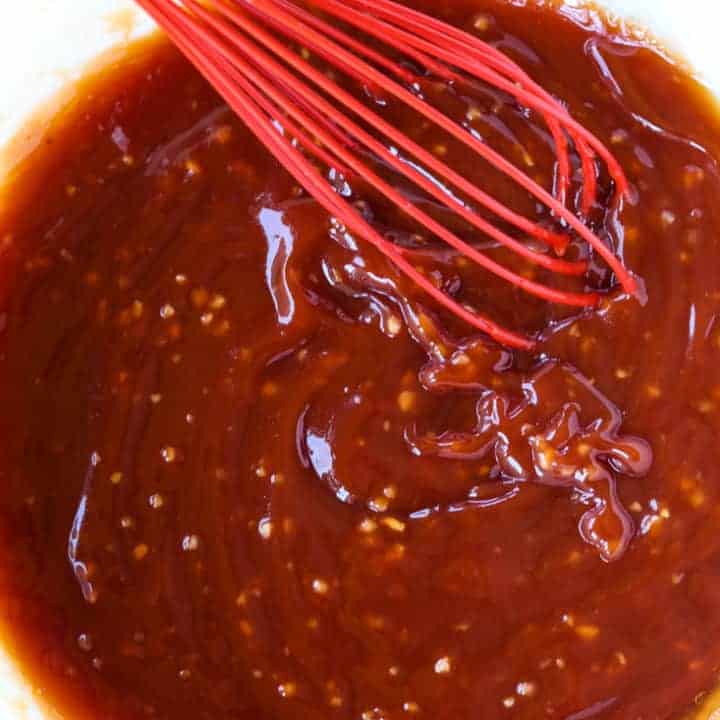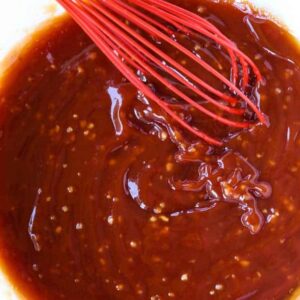 Whiskey Steak Marinade
Author:

Prep Time:

5 minutes

Total Time:

5 minutes

Yield:

2 cups

1

x
This whiskey steak marinade can be used on chicken, turkey and pork too! The longer you let this marinade recipe work on the meat the better!
Scale
Ingredients
1 1/2 cups

ketchup

2 tablespoons

olive oil

2 tablespoons

chopped garlic

2 tablespoons

soy sauce

2 tablespoons

Worcestershire sauce

2 ounces

of your favorite whiskey or bourbon
Instructions
Add all the ingredients to a container or small bowl. Whisk to combine, pour over your meat and marinade for 24 hours.

You can make this marinade ahead of time and store in the refrigerator for up to a week.

After you take your cut of meat out of the marinade, wipe off most of the marinade and discard. Leave a thin layer of the marinade on the beef for flavor and a caramelized crust from the grill.
Recipe Notes
The nutrition information is for all of the marinade, but most of the marinade will be discarded before you cook your meat.
Category:

Marinade

Method:

Stir

Cuisine:

American
Keywords: steak marinade, the best steak marinade, whiskey steak, marinade recipe, steak recipe