This Godfather Cocktail is going to make you feel like you're back in Prohibition times! A simple bourbon or whiskey drink that can be sipped neat or over ice!
Who doesn't love a bad ass cocktail recipe like this one?? My hand is raised. Also be sure to check out our favorite after dinner drink, a classic Irish Coffee and our Amaretto Sidecar Cocktail that uses our homemade amaretto!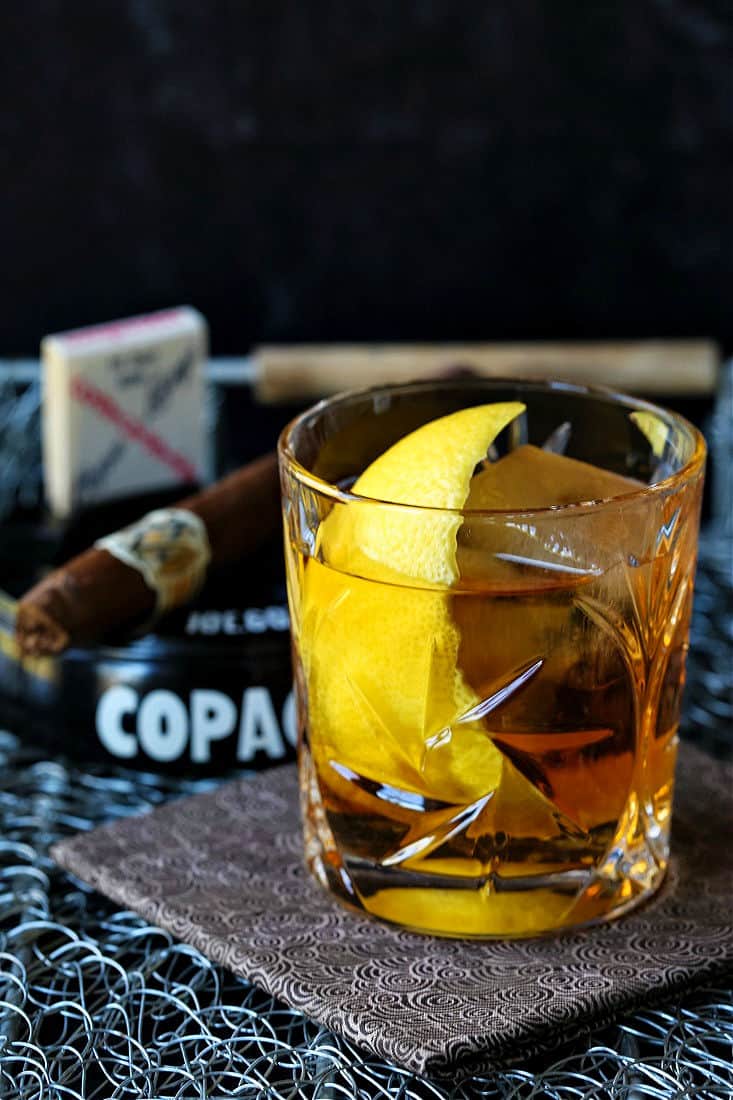 The Godfather Cocktail, A Classic Bourbon Drink Recipe
The Godfather Cocktail is my way to relax and unwind at the end of a long week. Just a glass and a twist is all you need!
It's 5:00 somewhere! I know it's early but it's cocktail time and after visiting the first distillery since prohibition at Tuthilltown in New York. It was only fitting to have my first drink from Francis Ford Coppala's movie The Godfather.
This drink is a little like Michael Corleone in the Godfather, it's a rejection of tradition. A small twist on a classic. Of course if you're a purist -like me and Vito Corleone- you can always just have the bourbon straight up or on the rocks.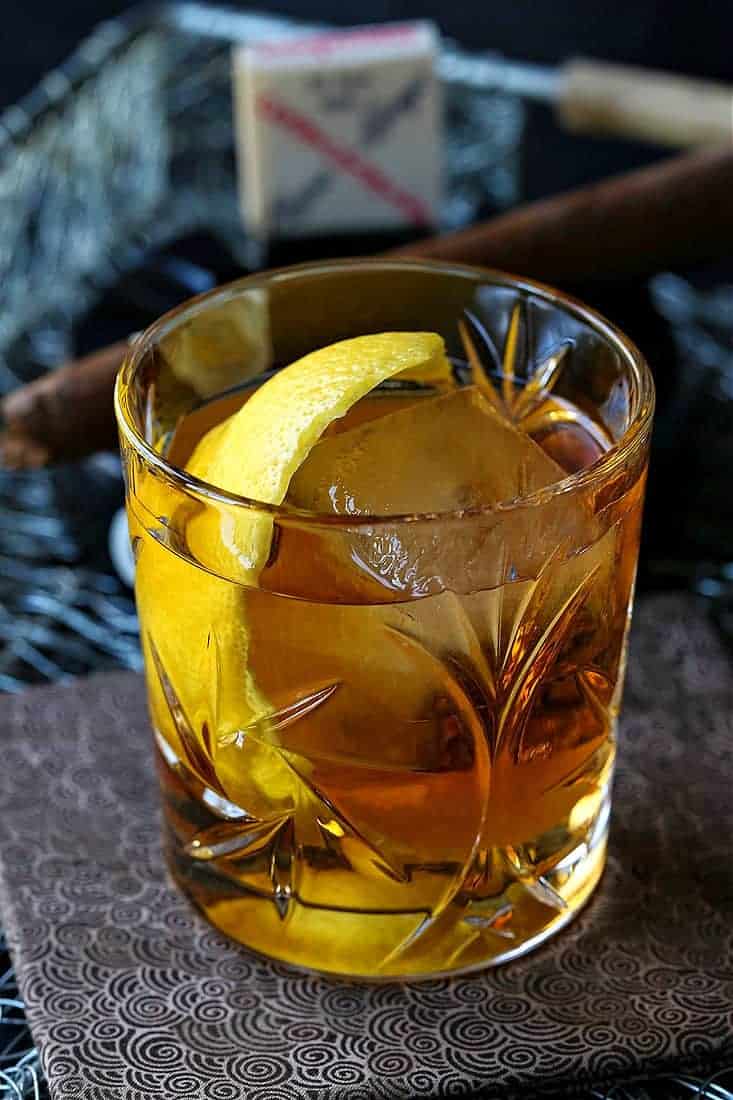 Sometimes though I do like to experiment with different flavors thought to see what I can come up with and that's where I found this drink. The Godfather uses some amaretto to cut the taste of the bourbon a little (I know, why would I want to do that? Cut the taste of the bourbon…)
Well, some people think bourbon is way to strong of a drink for them, so I'm basically trying to prove them wrong. Keep your friends close and your enemies closer…OK sorry, all done with Godfather references now.
Ok one more, did I ever tell you guys that I met Don Chianese at SopranosCon?? Yep, it was pretty cool. It would have only been better if I got to share The Godfather Cocktail with him…maybe next time.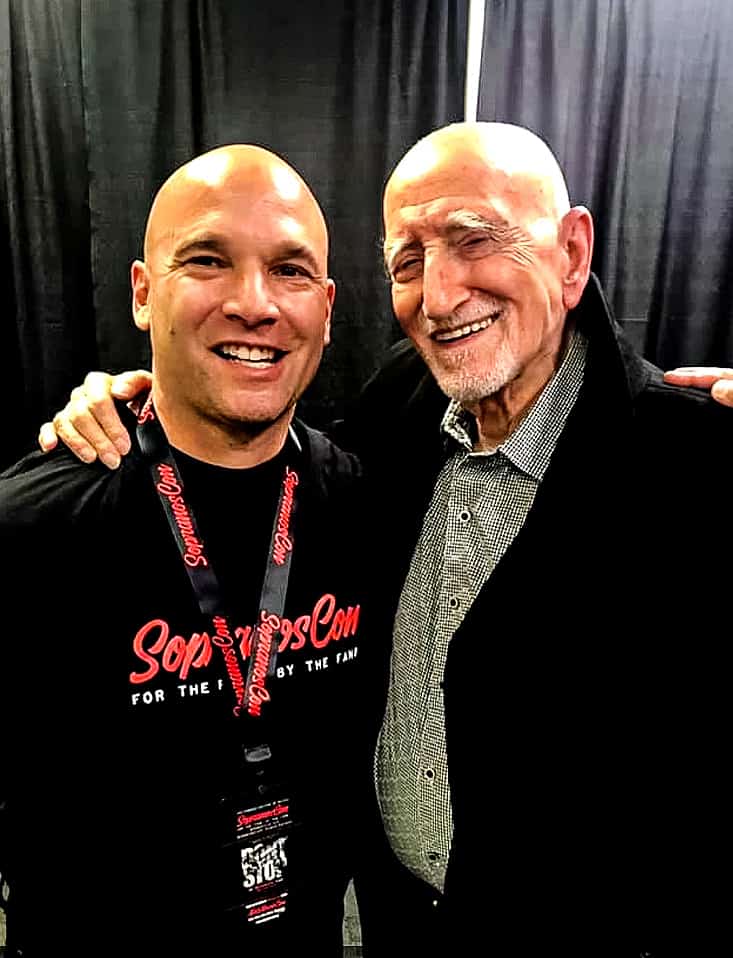 Ingredients In A Godfather Drink
This cocktail is a very simple drink recipe. All you need is a couple of good quality ingredients to get you going!
Bourbon/Whiskey: Use your favorite spirit here, not a bottom shelf by any means because it's the primary flavor of this drink recipe There's no mixers here to water anything down so you have to make sure that you like the flavor as is!
Amaretto: You can buy a bottle of amaretto or use our homemade amaretto recipe.
Lemon Twist: We like a nice, big lemon twist for this cocktail, so grab your biggest peeler or a paring knife to get a good size peel.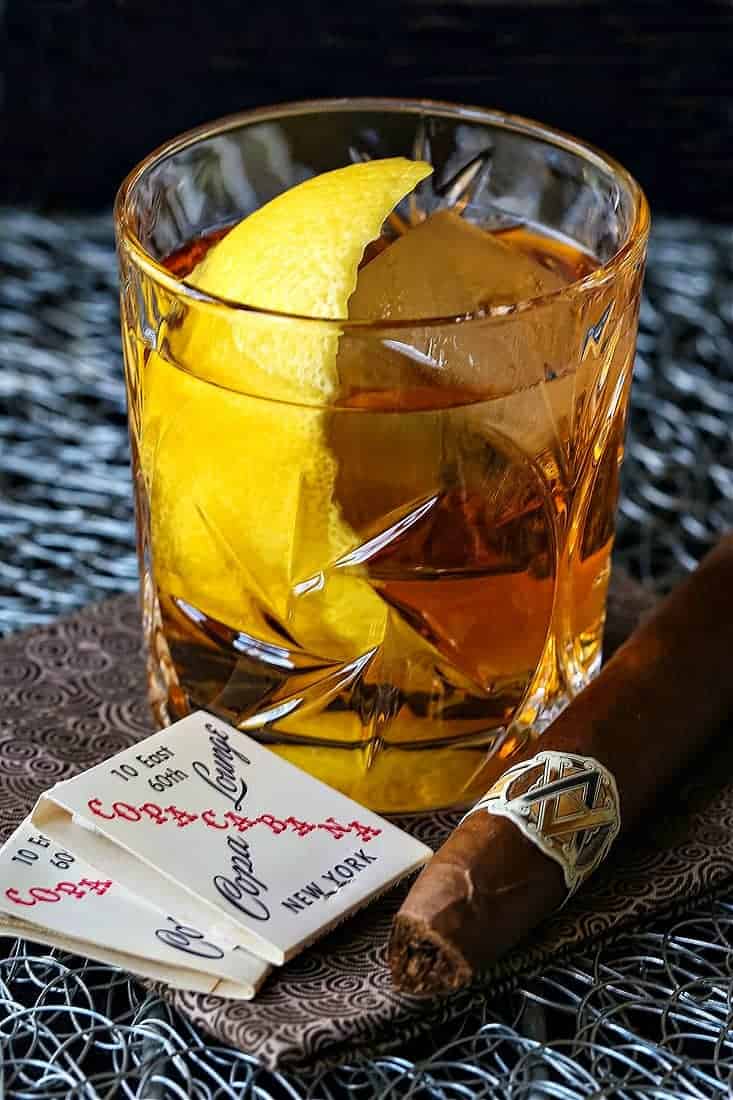 The Godfather Cocktail is a really an easy drink recipe as you can see, but there are tons of variations that you could do too. Maybe add a dash of bitters – I had some awesome bitters at Tuthilltown Distillery called "Bitter Frost", it's a blend of unaged rye, Sarsaparilla, 14 herbs and spices then blended with local maple syrup.
We'll be talking more about that soon, because it was so good that we sipped it straight up. You could also add an orange slice or a lemon twist. And ice? Well that's optional too. It depends on my mood but most of the time I'll add a cube of ice in here.
Looking For More Classic Cocktail Recipes?
Print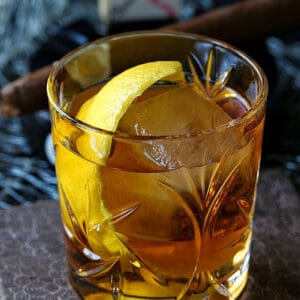 The Godfather Cocktail
Author:

Prep Time:

2 minutes

Cook Time:

0 minutes

Total Time:

2 minutes

Yield:

1

Serving

1

x
The Godfather Cocktail is a simple, strong drink that you can sip on at the end of a long day!
Scale
Ingredients
1 oz

. Amaretto

2 oz

. whiskey or bourbon
Lemon peel for garnish
Instructions
Stir well and pour over ice or drink neat.
Add a lemon twist for garnish.
Category:

Cocktails

Method:

Stir

Cuisine:

American
Keywords: mantitlement, godfather drink, godfather cocktails, amaretto cocktail recipes, whiskey cocktails, whiskey drink recipes, bourbon drinks, cocktails with bourbon