Try a Chocolate Cherry Hard Soda for Valentine's Day! This cocktail is a fun drink that you can add to your Valentine's Day dinner or for a signature party drink!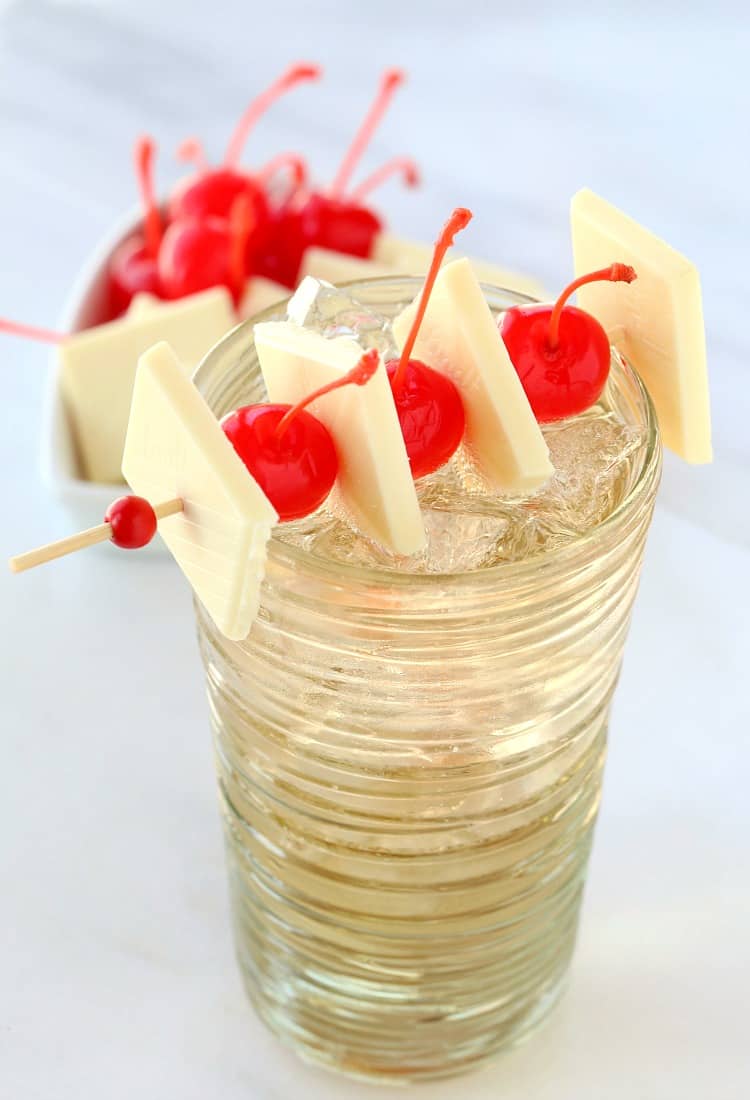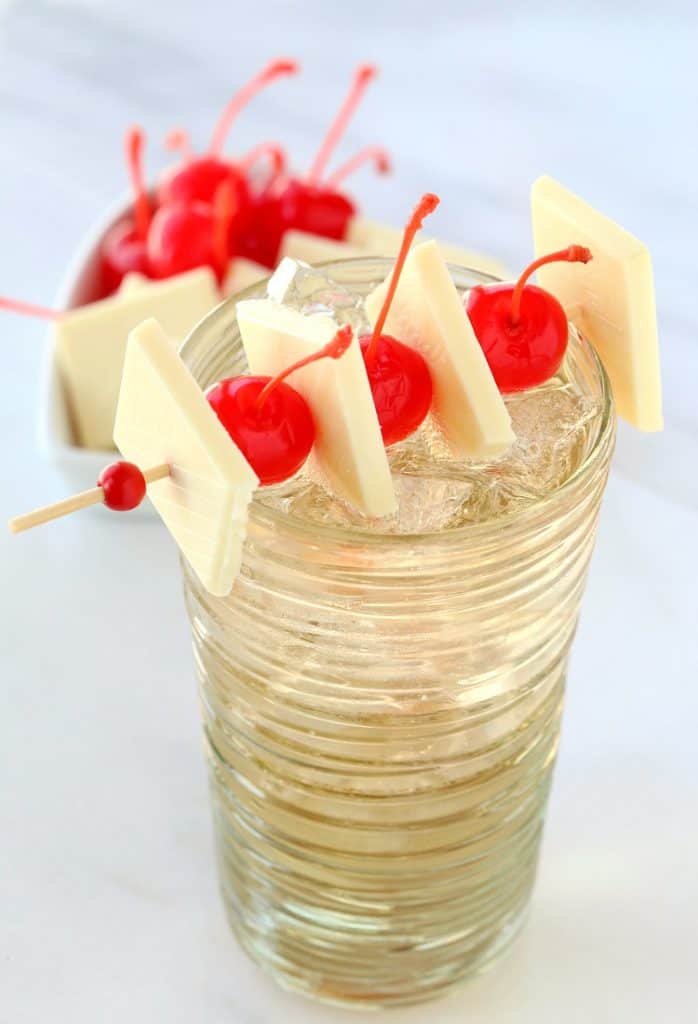 Not that you couldn't enjoy this drink on any other day, it really doesn't have to be a holiday like Valentine's Day. But Valentine's Day is just what came to mind when I was thinking this drink up.
Sweet, chocolate, sugary…that says Valentine's Day to me.
But even if you don't have a big night planned, you still need to make this Chocolate Cherry Hard Soda because it's really, really delicious.
I started off with ginger ale, this could almost be like a boozy Shirley Temple, except instead of the cherry juice…we've got chocolate vodka and cherry liquor.
It's like the best of both worlds in a cocktail!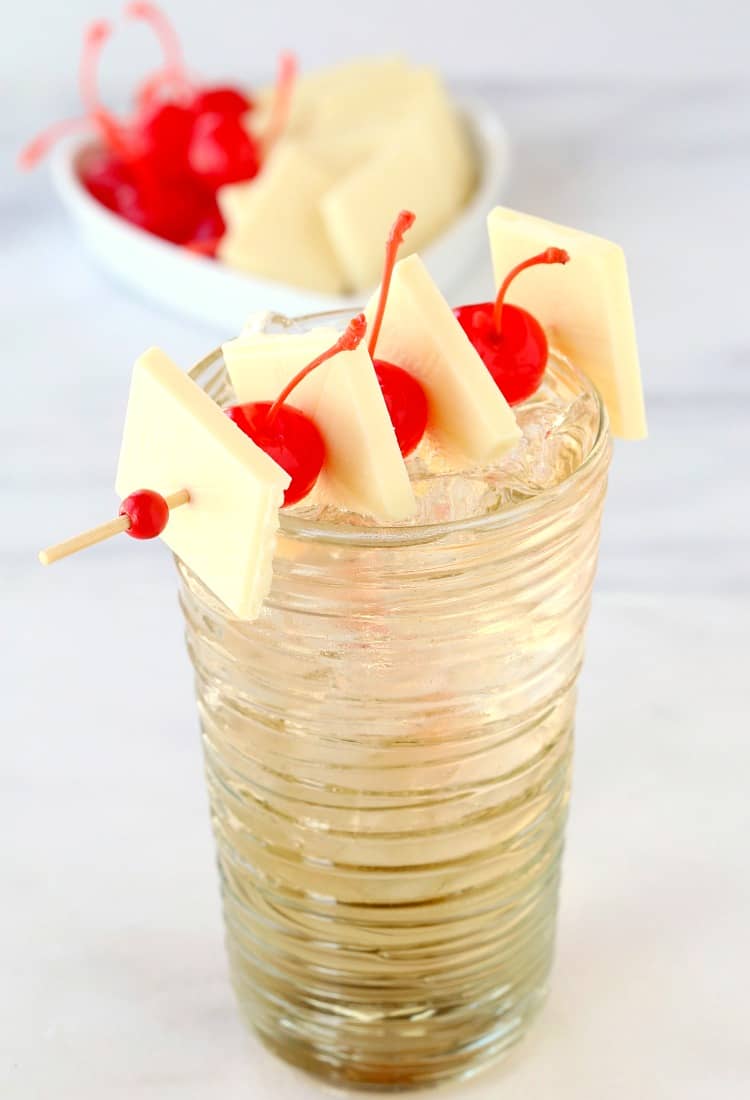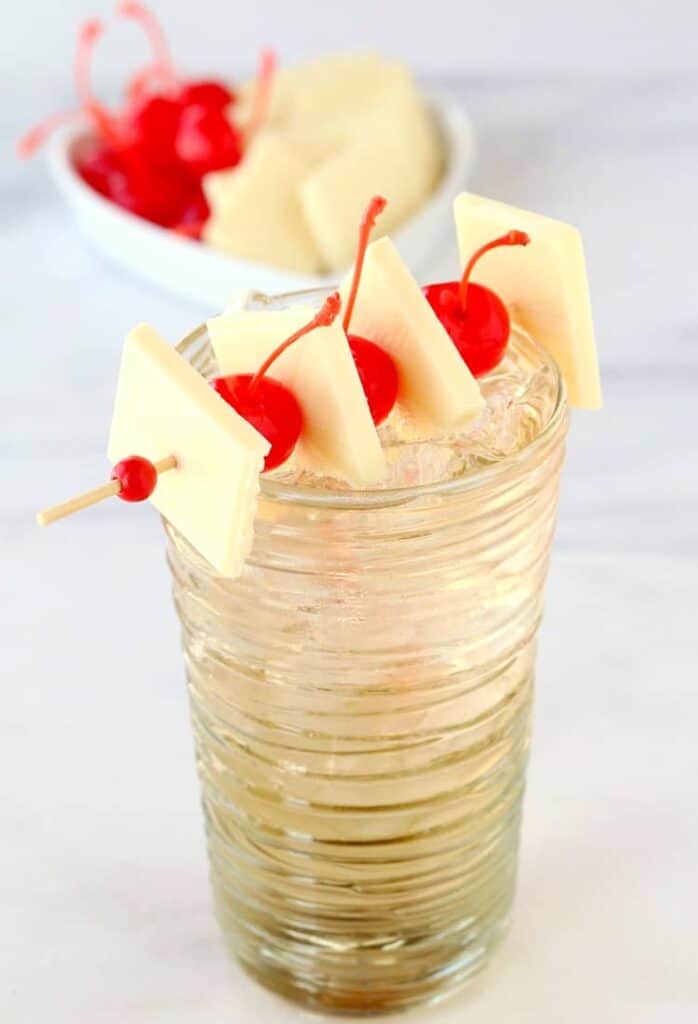 So all you have to do here really is make the garnish. The rest is just pouring the ingredients into a glass and serving.
Make this cocktail with your killer steak dinner and definitely an awesome dessert like this Bourbon Soaked Cherry Pie. Do that and your night will be a success, promise.
Me? Well after being married for a really long time, I'll be staying home and making dinner probably with the kids, too. Not sure what will be on our menu yet…but I'll definitely let you know.
What will be on the menu is this Chocolate Cherry Hard Soda.
To make the garnish, just get a sharp toothpick or wooden dowel – I confess to using my drill but I use food only drill bits – a little power tool action in the kitchen never hurt anyone.
Get some holes poked (or drilled) into chocolate squares so you can fish the skewer through it, along with maraschino cherries.
You've got your drink and dessert all in one here. I told you guys I'd be getting you ready.
Once the garnish is done, get a tall glass filled with ice and start pouring in the ingredients.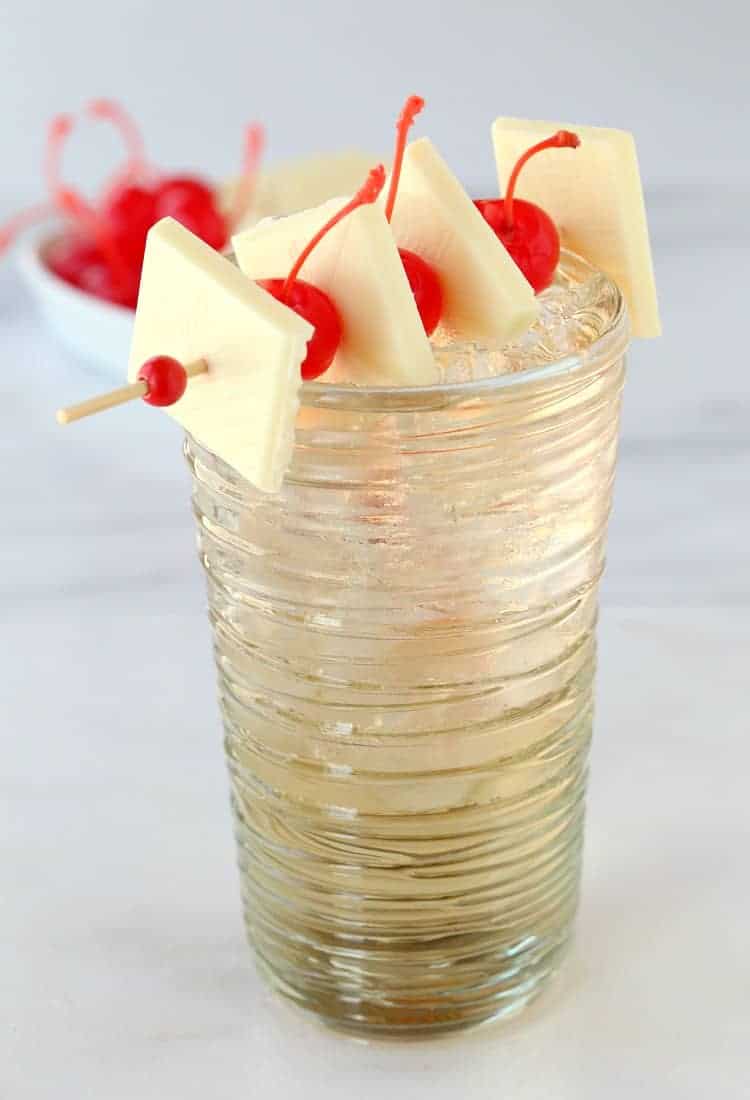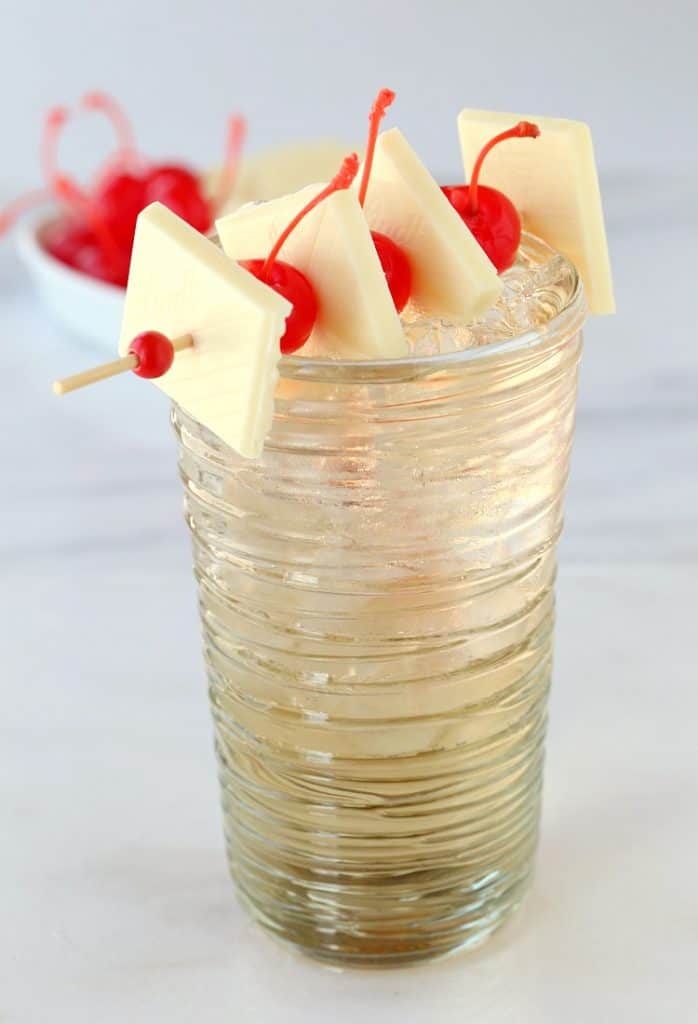 And that's it! Simple, delicious, sweet cocktail that's going to win anyone over!
Print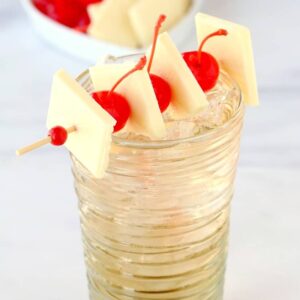 Chocolate Cherry Hard Soda
Scale
Ingredients
For the Garnish
4

white chocolate squares

3

maraschino cherries

1 1/2 ounces

chocolate vodka

1/2 ounce

cherry liquor
ginger ale for topping
Instructions
Make the garnish by poking holes into the center of the chocolate squares, then threading onto a skewer, alternating with the cherries.
Fill a tall glass with ice.
Add the chocolate vodka and the cherry liquor, then stir.
Top with the ginger ale and then garnish with the chocolate and cherries.