Blue Moon Sangria is one of my favorite ways to enjoy happy hour! Any way to get more beer into cocktails is fine by me…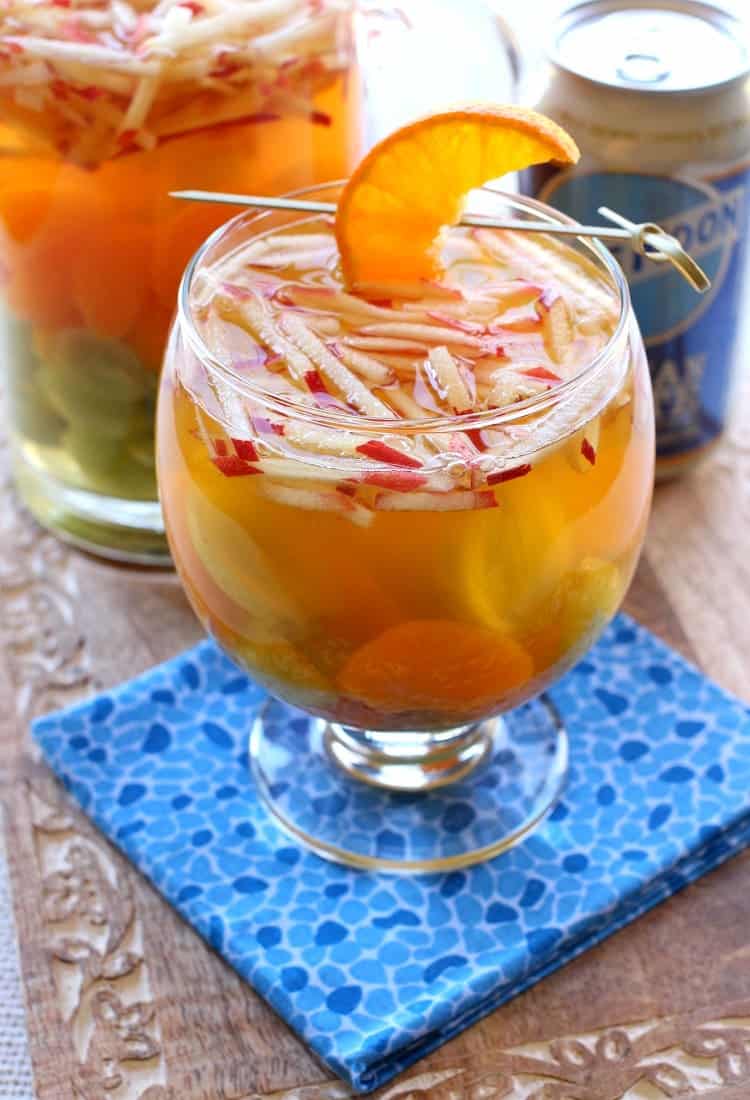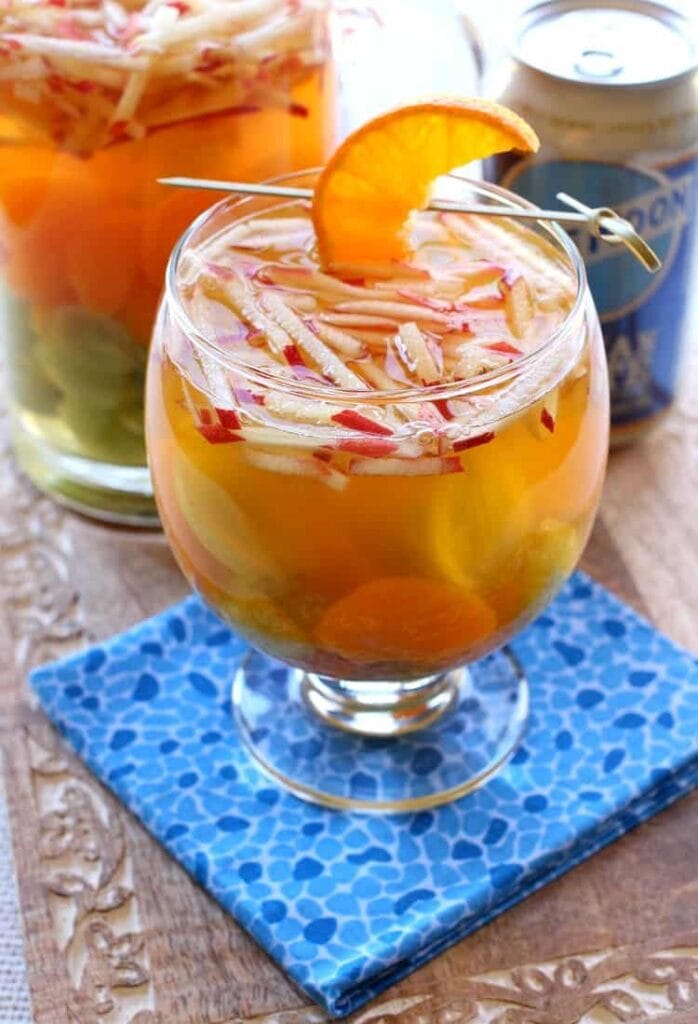 With the weather constantly changing here in New Jersey, one week is -1 and the next week it's 50 degrees, I was having a hard time trying to find the right drink to make. A more summer time drink for the 50 degree days? Something with bourbon for the -1 degree days? I finally decided on something in between. Since the weather can't make it's mind up here, neither can I.
Then I found a recipe for sangria made with beer.
Because cocktails made with beer are good. Especially when you serve that cocktail with snacks made with beer. Now you've got yourself a party.
I like sangria in the summer but maybe the addition of beer would make it more a winter cocktail? Well either way, I had to try it. I grabbed a Blue Moon Belgian White because it's one of my favorite wheat beers to drink. I also liked the fact that this sangria recipe didn't have any sugar in it because I'm not really a fan of drinks that are too sweet. and with the grape juice in here it's already going to be on the sweeter side.
Then you just need to grab some vodka. Make sure it's good vodka, not the cheap stuff because there's a good amount of it in this Blue Moon Sangria.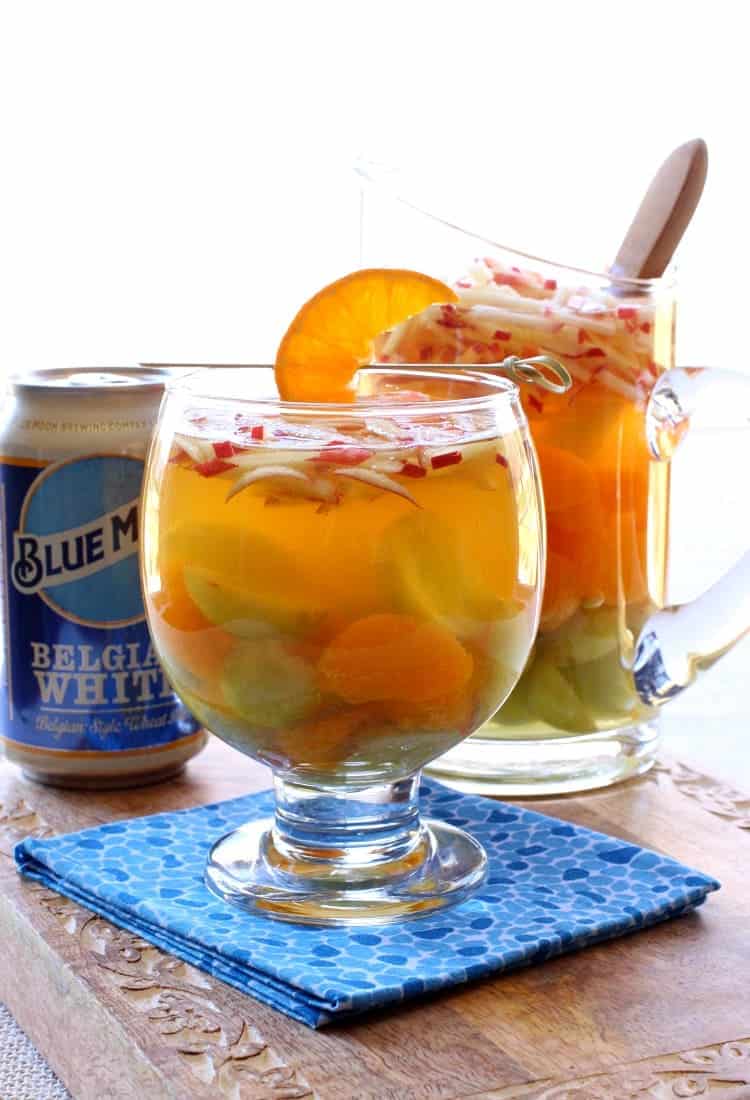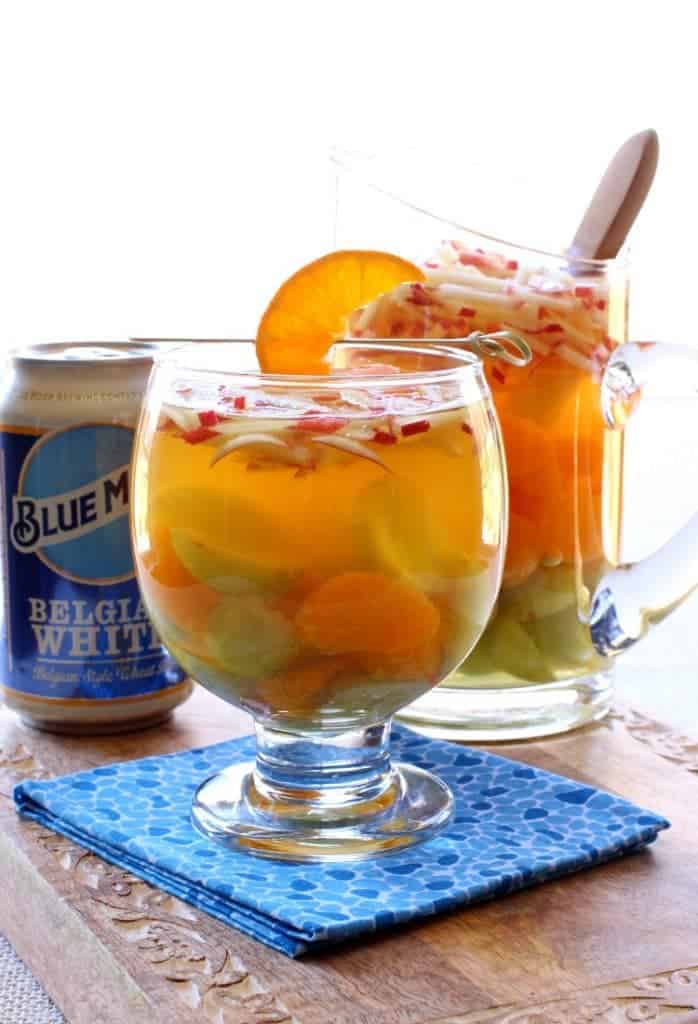 And don't be surprised when all of the sudden the pitcher is gone, because it's going to happen really easy – and really fast.
I've made this Blue Moon Sangria in the winter and summer…and I still can't decide which season I like it best!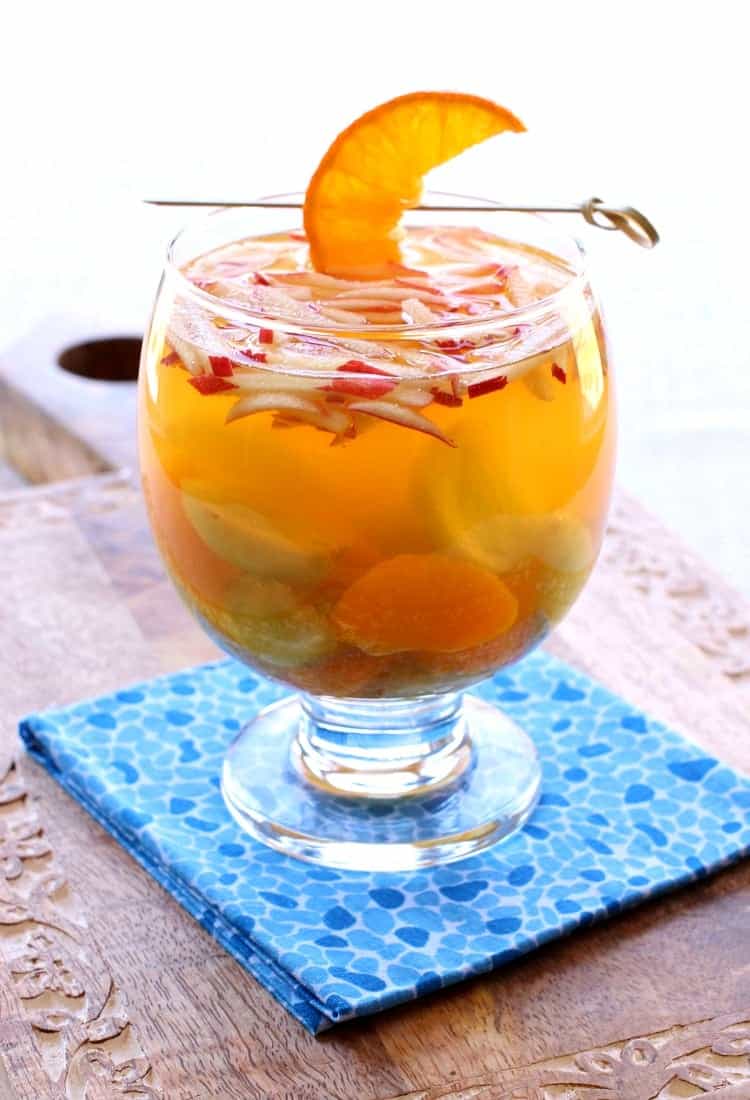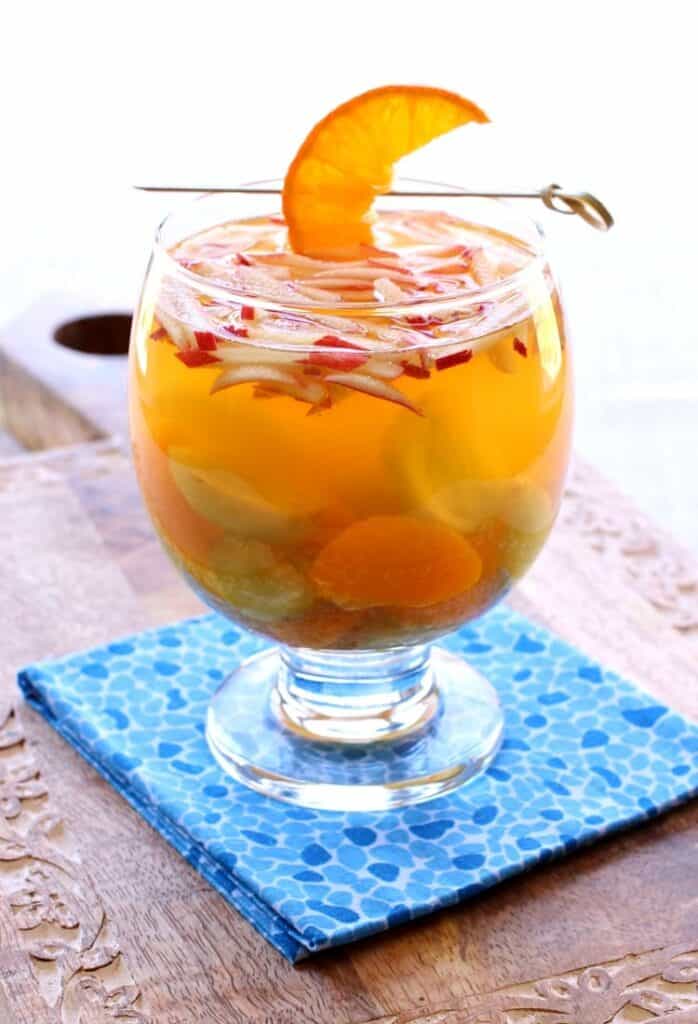 Print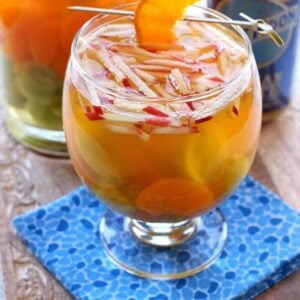 Blue Moon Sangria
Scale
Ingredients
1 1/2 cups

white grape juice

1 cup

vodka

2 cups

of seedless grapes, halved

2

large apples, thinly sliced or cut into matchsticks

1 1/2 cups

mandarin oranges

3

Bottles (or cans) of Blue Moon Belgian White Beer
Instructions
Combine the grape juice, vodka and all of the fruit in a large pitcher.
Refrigerate for at least 2 hours or up to 8.
Right before serving pour in the beer and stir to combine.
Fill your glasses with some of the fruit mixture from the pitcher, then fill with the beer sangria.