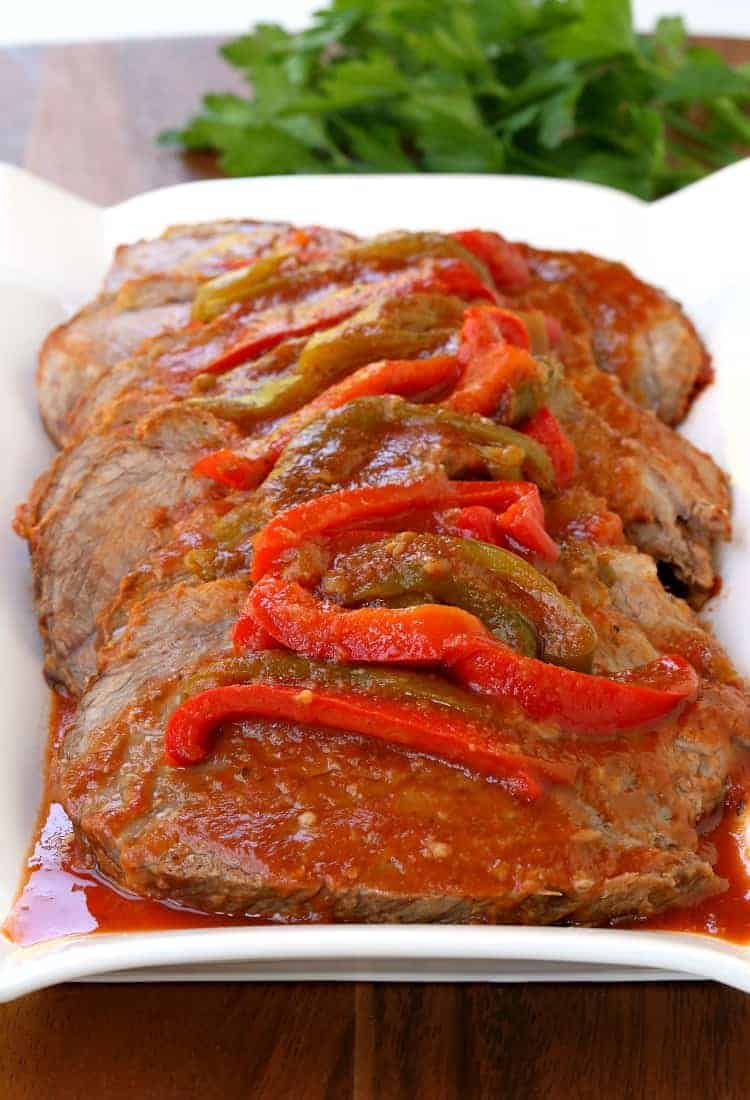 Slow Cooker Jersey Pot Roast
This Slow Cooker Jersey Pot Roast is my twist on the famous Mississippi Pot Roast you see all the time. Except this pot roast has a some Jersey flavor!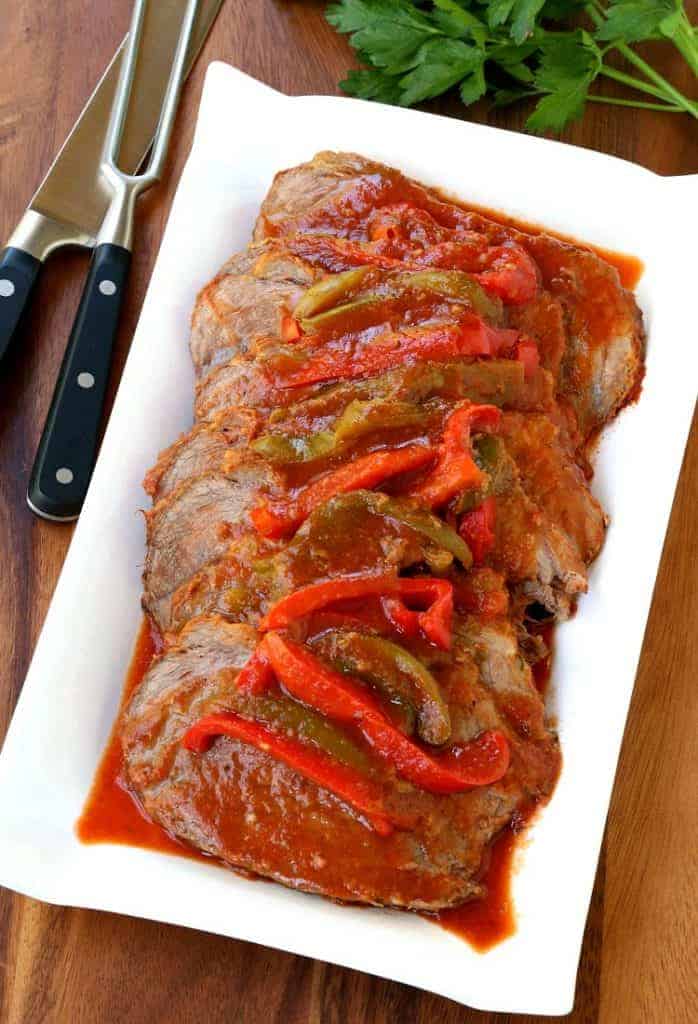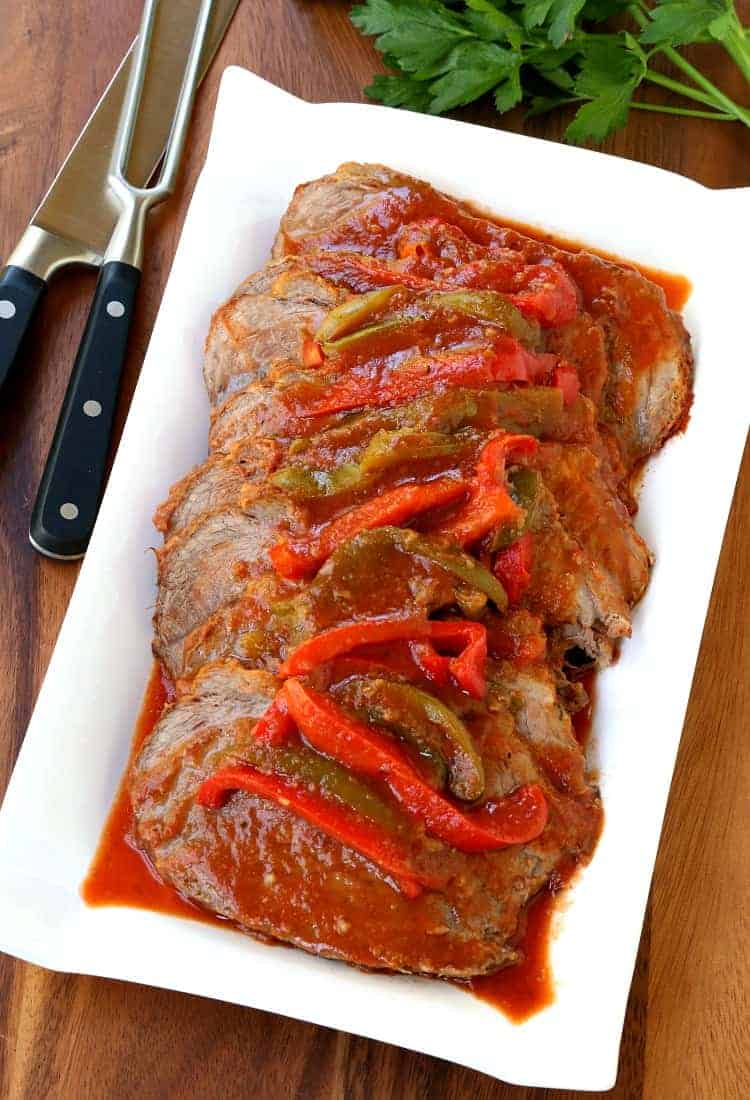 Coming home to a pot roast dinner that's been cooking away in your kitchen all day is one of the best things ever.
Just the smell alone when you walk in the door can't be beat – then when you slice it and take a bite…it's pretty amazing.
We've made Mississippi Pot Roast a couple of times before with the pepperoncini peppers and it's awesome, but for this Jersey Pot Roast we wanted to give it an Italian twist – straight out of Jersey.
We wanted to keep it easy, too, just like the Mississippi Pot Roast recipe, so there's not a lot of ingredients going on here. Just tomato sauce, seasonings and pepper strips. The peppers cook down in the tomato sauce and make this awesome gravy at the end that you're going to want to drink up with a spoon.
Lots of bread for soaking up the sauce with this pot roast dinner – or a big pile of mashed potatoes.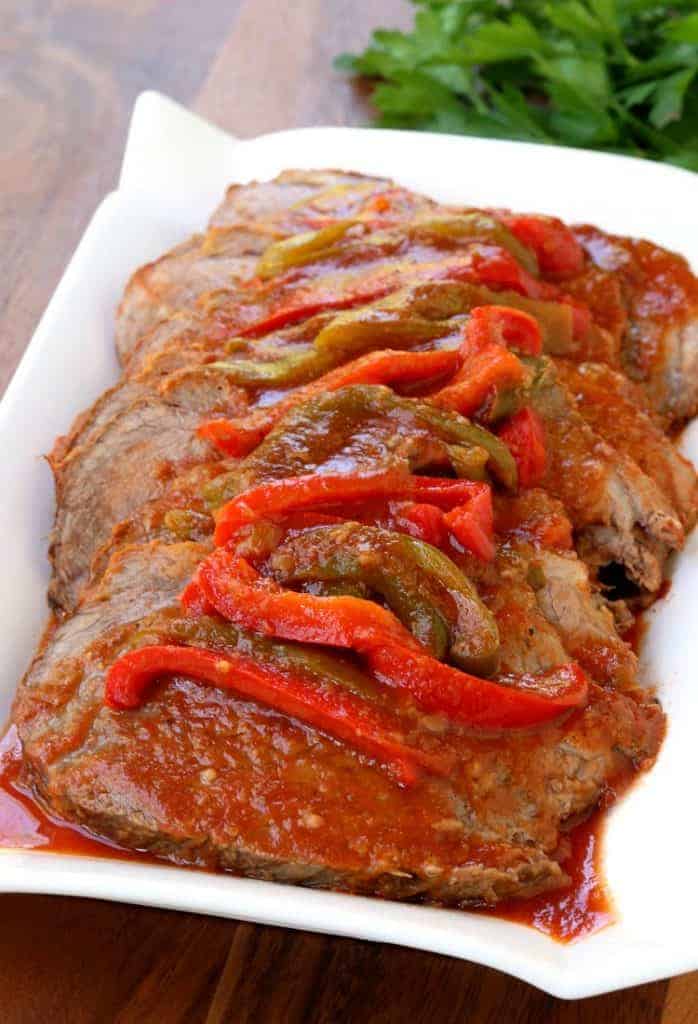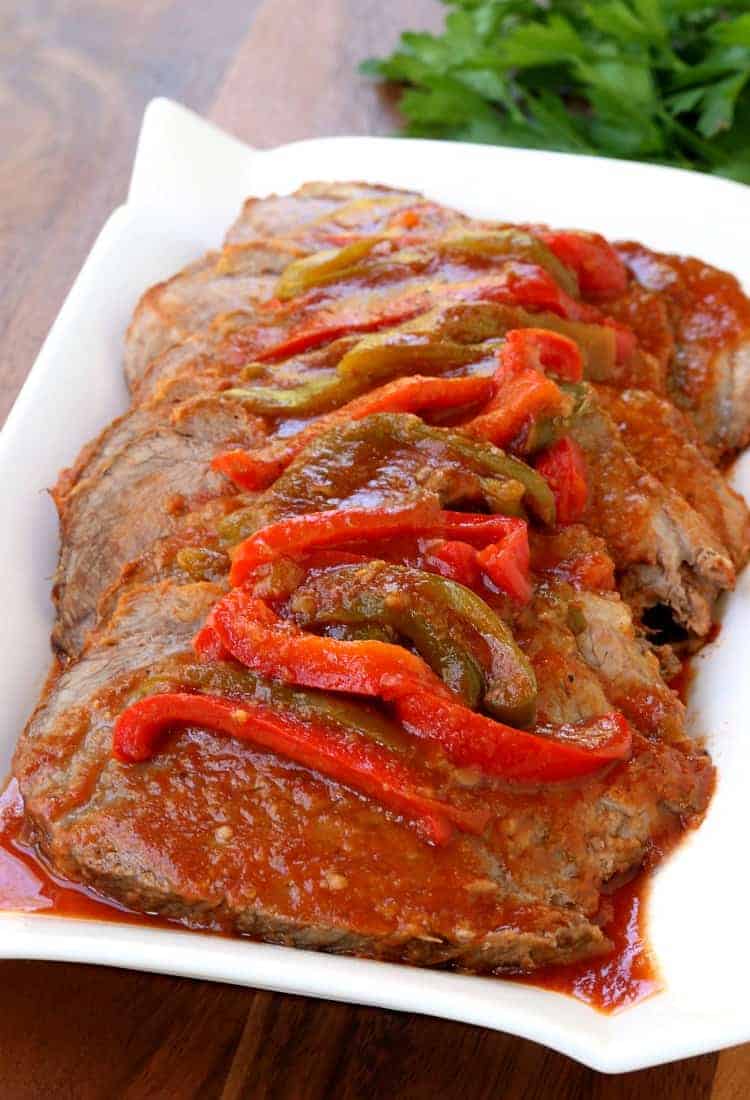 Or both. I pick both.
I prefer a pot roast that you can slice, or a slow cooker pork roast recipe instead of one that falls apart into pieces but that's also up to you. If you want it to slice for you then cook the roast for 8 hours, if you want it to be more tender then cook it longer and it will fall apart into pieces when it's done.
Either way, just make sure you spoon all that sauce over the top…it's the sauce that makes the flavor!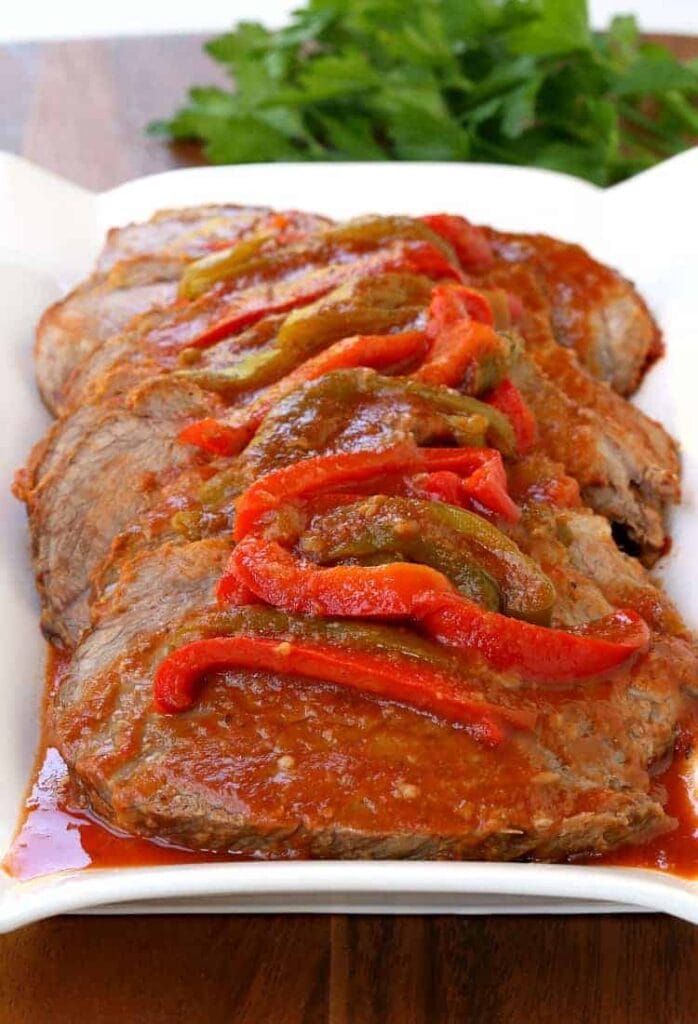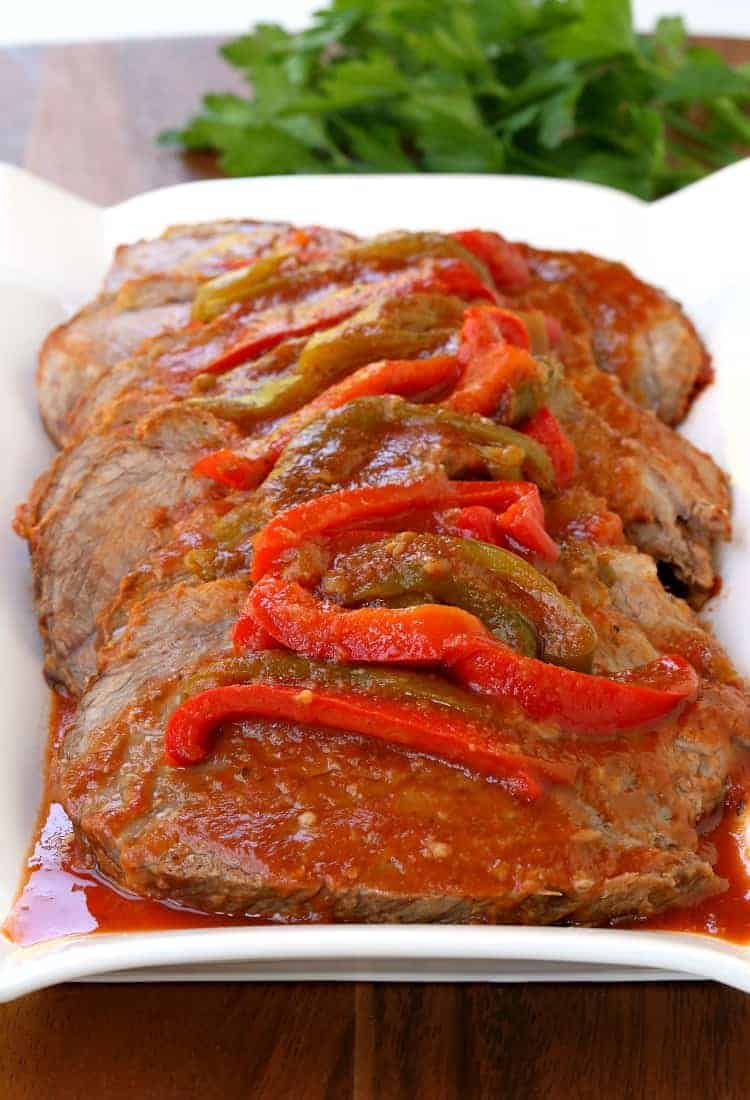 Print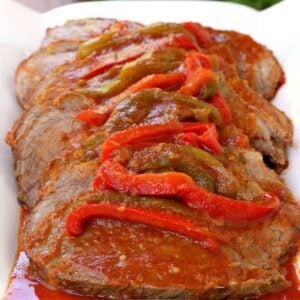 Slow Cooker Jersey Pot Roast
Author:

Yield:

8
---
Ingredients
4-5 lb. Bottom Chuck Roast
1 can (29 oz.) tomato sauce
1 (.7 oz package) dry Italian dressing mix
1 (.87 package) Brown Gravy mix
1 tablespoon salt
1 large red pepper
1 large green pepper
---
Instructions
Place the roast into the slow cooker.
Add the tomato sauce, pouring some over the top of the roast.
Add the dressing mix, gravy mix and salt to the top of the roast and in the tomato sauce on the sides of the roast.
Place the pepper strips in the slow cooker on the sides of the roast, making sure they are in the sauce.
Set the slow cooker to low and cook for 8 hours.
Remove from the slow cooker, slice and spoon the sauce and peppers over the top.