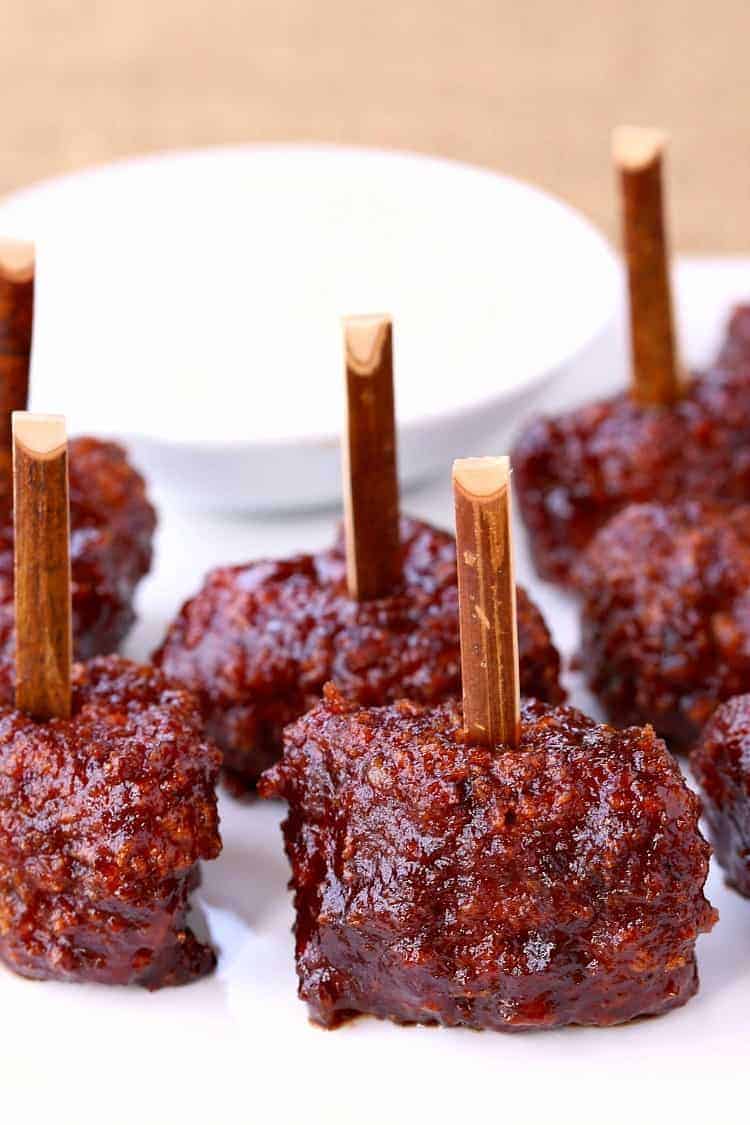 Try these Crack Beef Tip Bites at your next party! Tender beef coated in an epic sauce that won't be easily forgotten. Everyone is going to be begging for this recipe!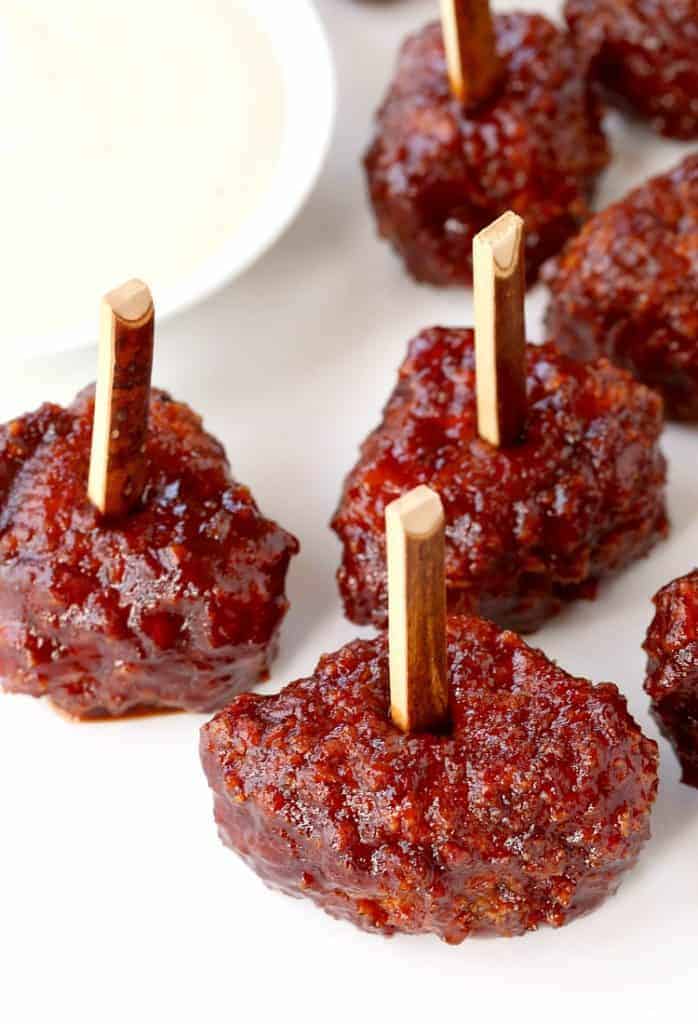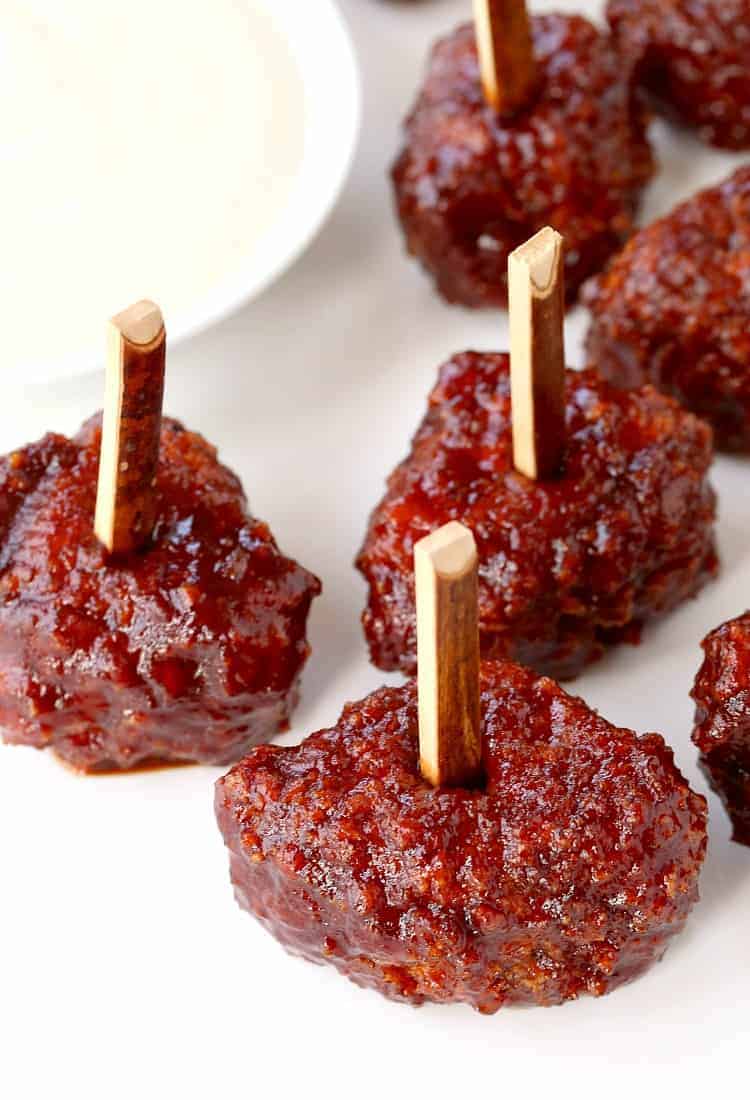 Sometimes you have to bring it.
Put out the appetizer that everyone is going to go crazy for and that's going to be gone in minutes.
These Crack Beef Tip Bites are it.
No frying, even though they look deliciously fried and crispy. Oven baked, breaded beef tips that are coated in the most delicious barbecue sauce ever.
We've been making some pretty epic apps these days that have become favorites like these Honey Mustard Pulled Pork Taquitos and this Loaded Beef Burrito Layered Dip.
Cheese and crackers are a favorite, don't get me wrong. But you've got to have a star of the show too.
I like to use a really simple BBQ sauce for this recipe, no hickory smoked or chipotle or any other added flavors like that. Just plain ol' BBQ sauce…because you're going to doctor it up with a few ingredients.
Start out with about a pound of beef tips. You can grab beef tips right at the butcher counter in most grocery stores, or they might be called stew meat, either one will work.
Bread the beef in flour, then eggs then panko breadcrumbs and get them on a baking sheet.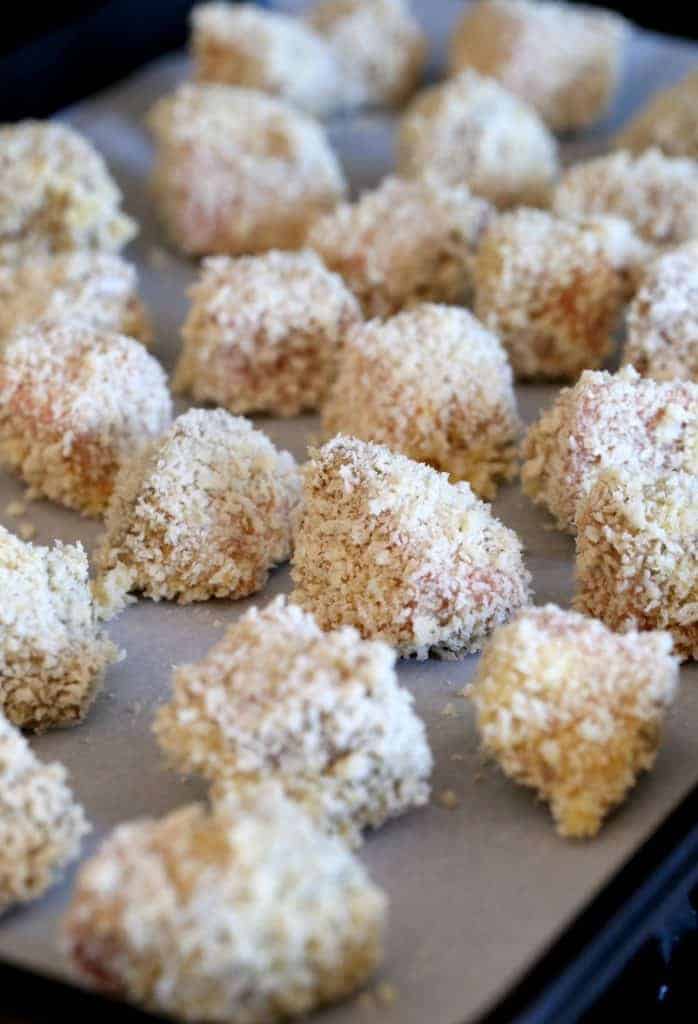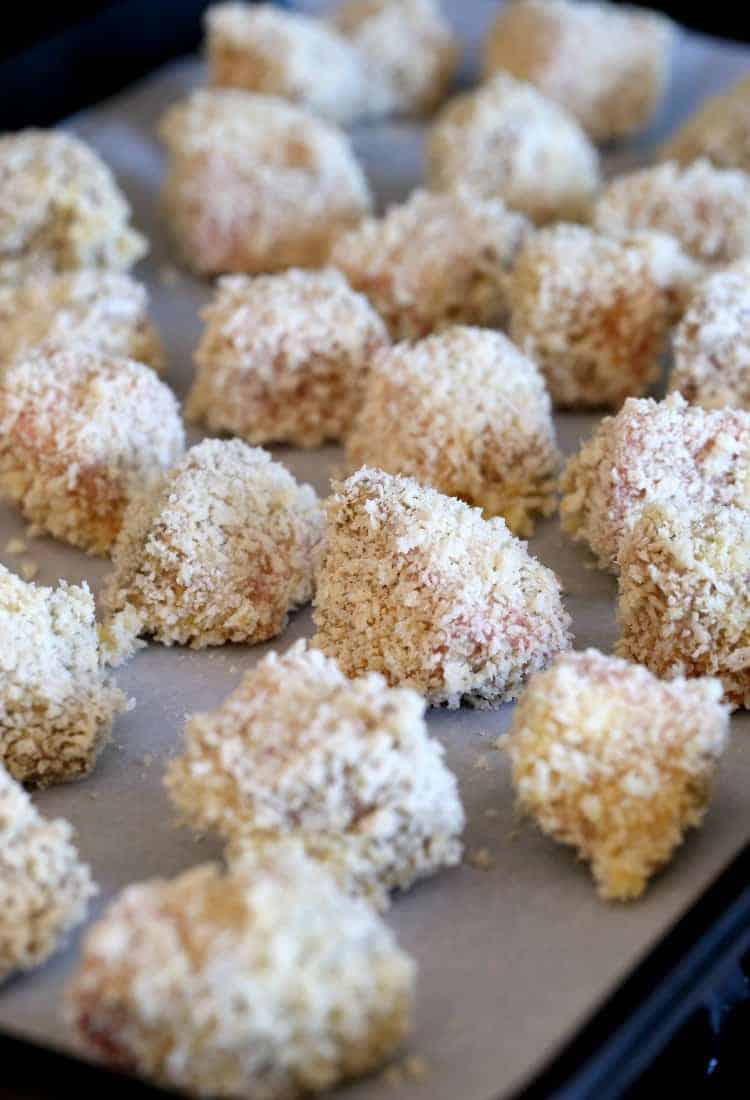 They only need to bake for 10-12 minutes since the beef if usually in smaller sized pieces. If you're beef tips look a little larger than mine you can add a few minutes to the cooking time.
When they come out of the oven they look like this –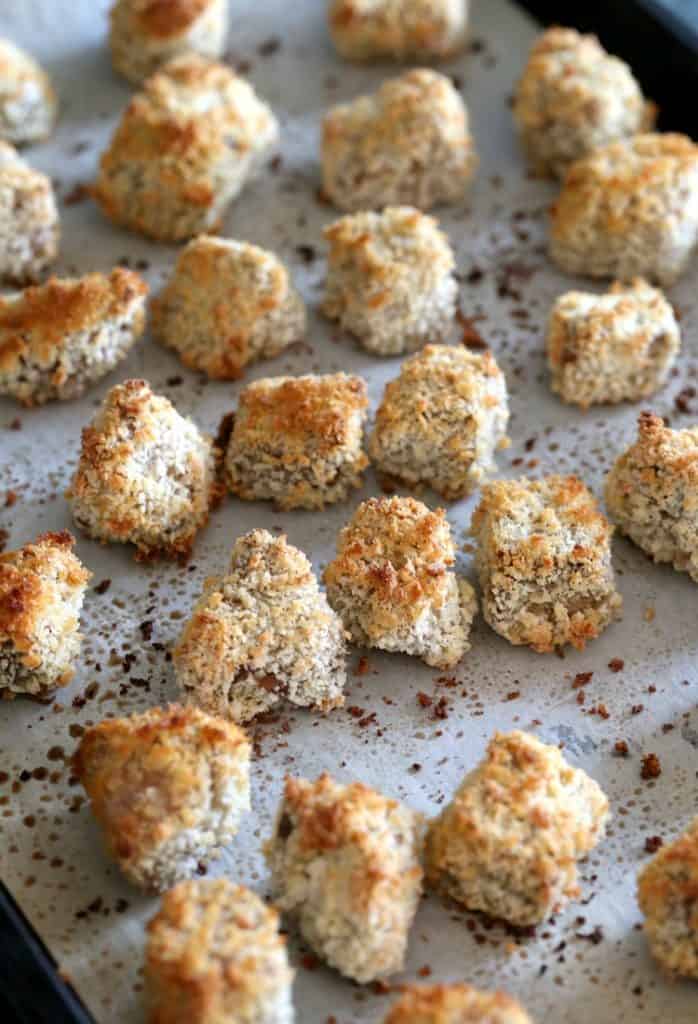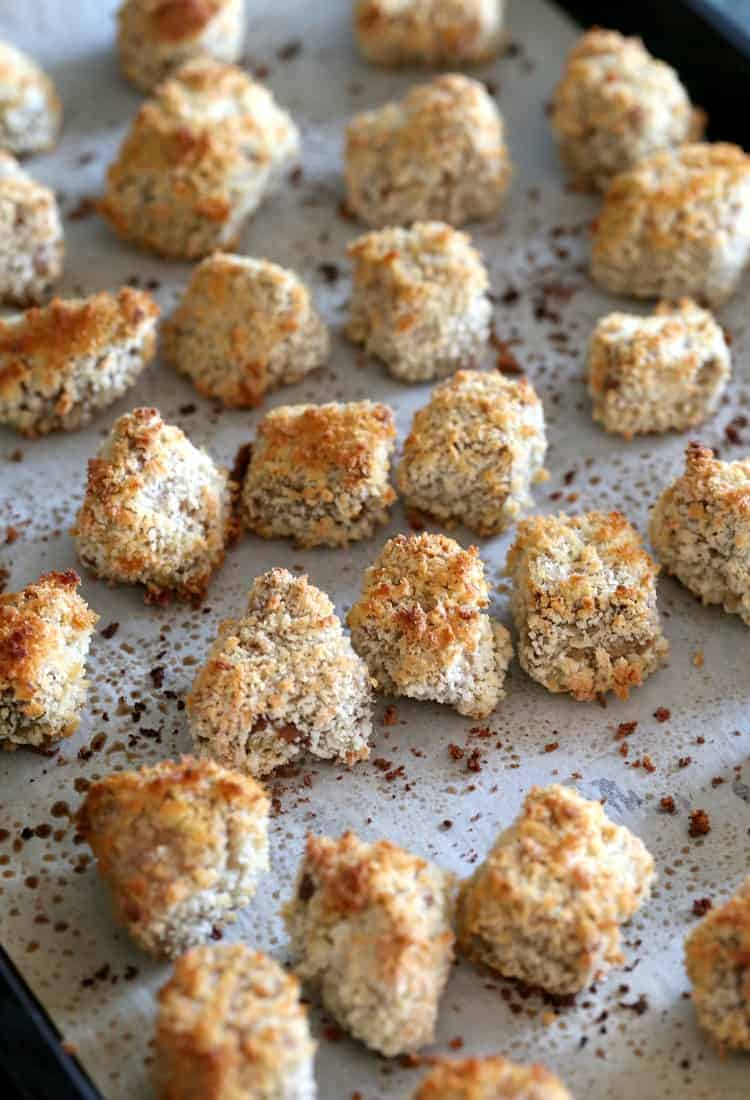 Now it's time to dunk them in the sauce. All you need to do is heat up your favorite sauce, like we talked about, and add a few ingredients.
Garlic. Worcestershire sauce. Brown Sugar.
A lot of brown sugar.
I know it does seem like a lot but this is what gives it that "crack" coating. As it cools down the sauce gets super sticky and glazey…and totally delicious.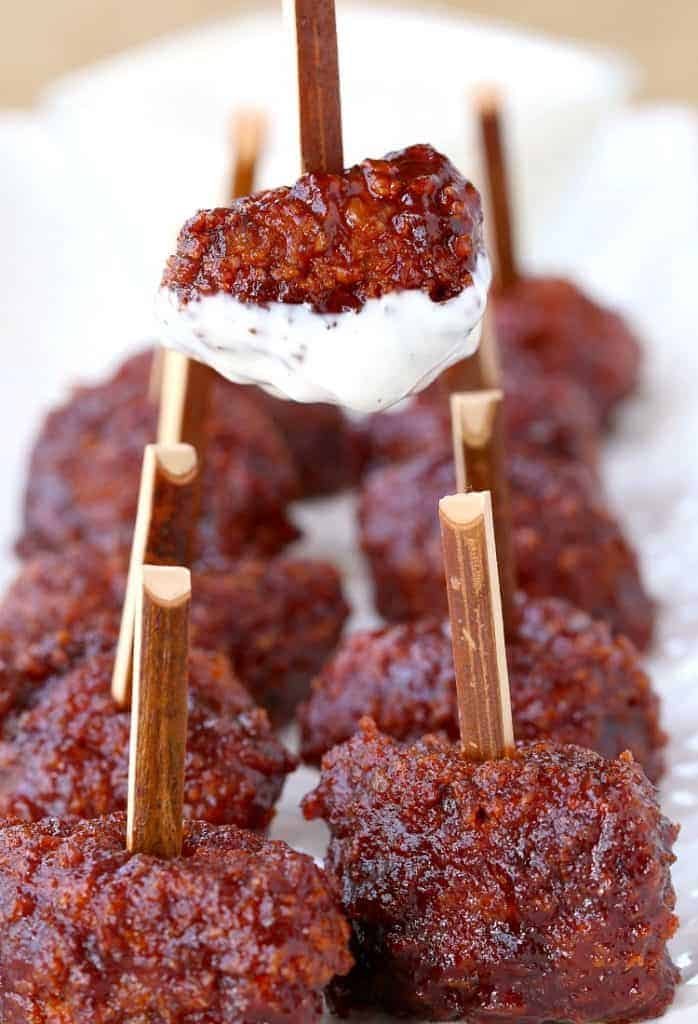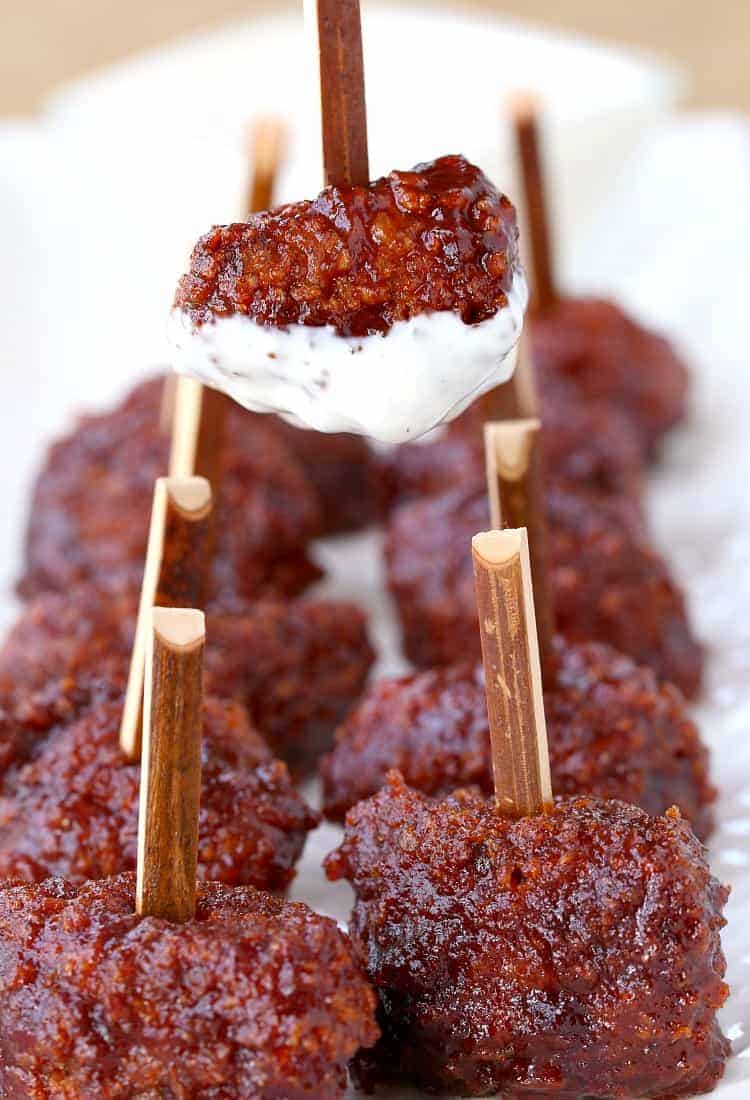 I like to serve them with Ranch dressing for dipping…it's really so crazy good. I can't even begin to describe them.
There really are no words actually.
You just have to make them and see for yourself!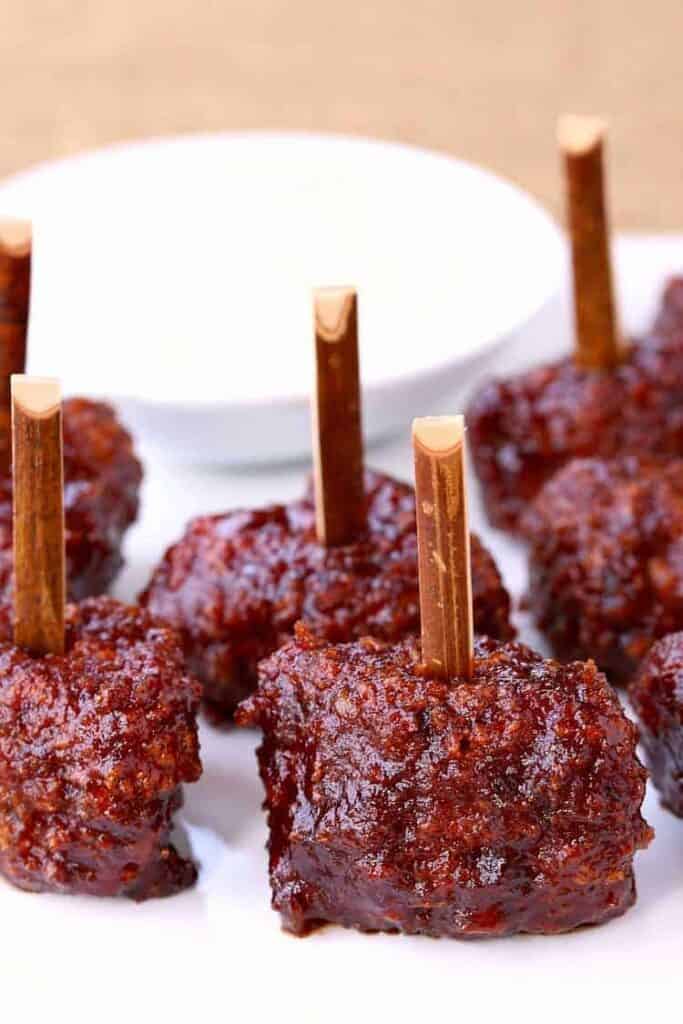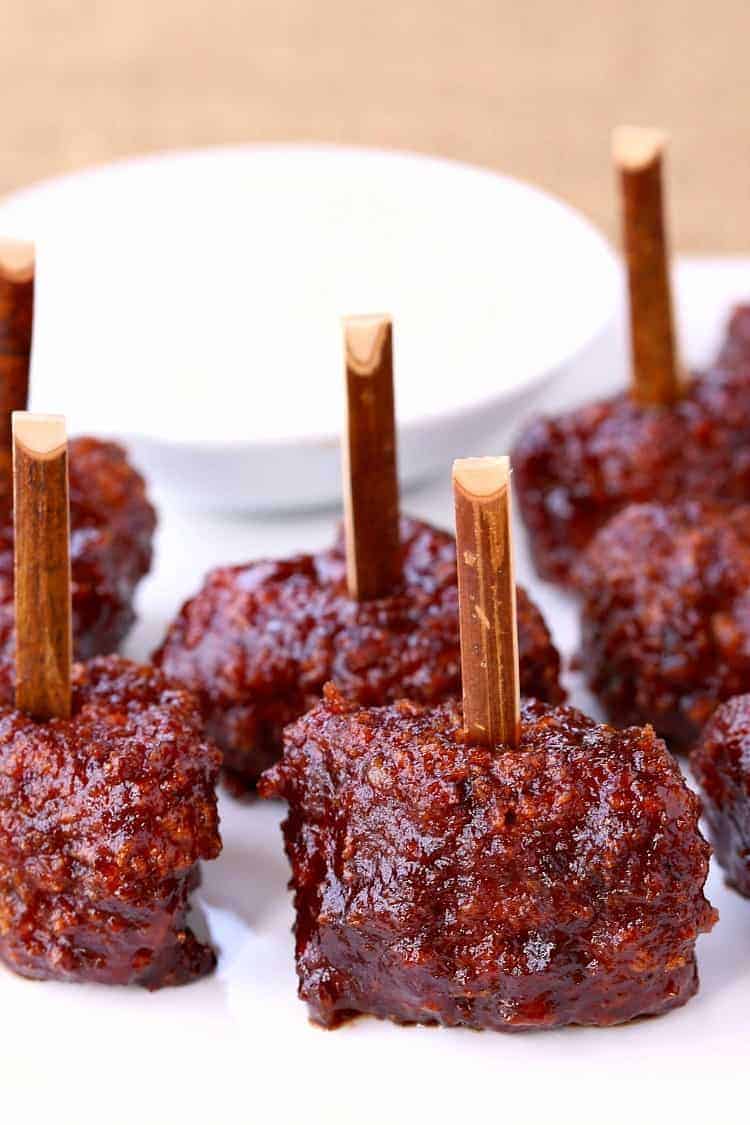 PIN IT HERE! 👇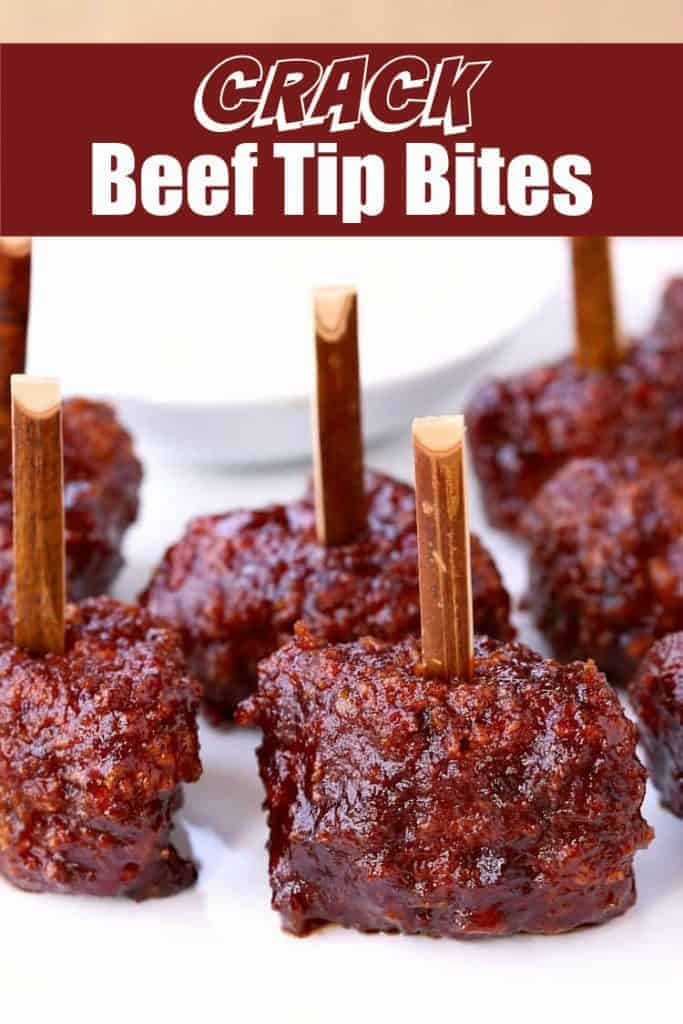 Print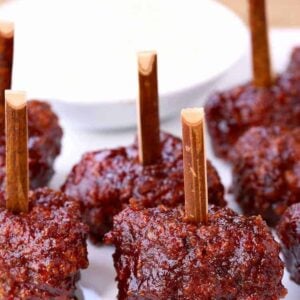 ---
Description
This recipe will serve 4-6 for appetizers
---
Ingredients
1 lb. beef tips or stew meat
1/2 cup flour
1 cup panko bread crumbs
2 eggs beaten with a splash of water
Ranch dressing for dipping
For the Sauce
1 teaspoon olive oil
1 1/2 cups regular BBQ sauce
1 tablespoon worcestershire sauce
3 cloves garlic
1/2 cup brown sugar
---
Instructions
Preheat the oven to 400 degrees.
Set out three bowls for breading the beef, one with the flour, one with the eggs and one with the breadcrumbs.
Dip a piece of beef into the flour so it's fully coated, then shake off the excess.
Now dip into the eggs and let the excess drip off.
Finally dip into the breadcrumbs so the beef tip is fully coated on all sides and place onto a parchment lined baking sheet.
Repeat until all the beef tips are coated then place in the oven for 10-12 minutes.
While the beef is cooking you can make the sauce by adding the oil to a saucepan over low heat.
Add the garlic, stir and cook for 30 seconds, then add the rest of the ingredients to the pan.
Stir until combined and let simmer until the beef is ready.
Coat the beef tips in the sauce either by dipping them in or pouring the sauce over the beef tips in a bowl. I like to dip them individually so the coating stays in tact, but this will depend on how many your making!
Serve with Ranch dressing for dipping.