What does a guy get to do when he has a food and cocktail blog? If he's lucky enough, he gets invited to a whole weekend of Whisky Tasting with Crown Royal.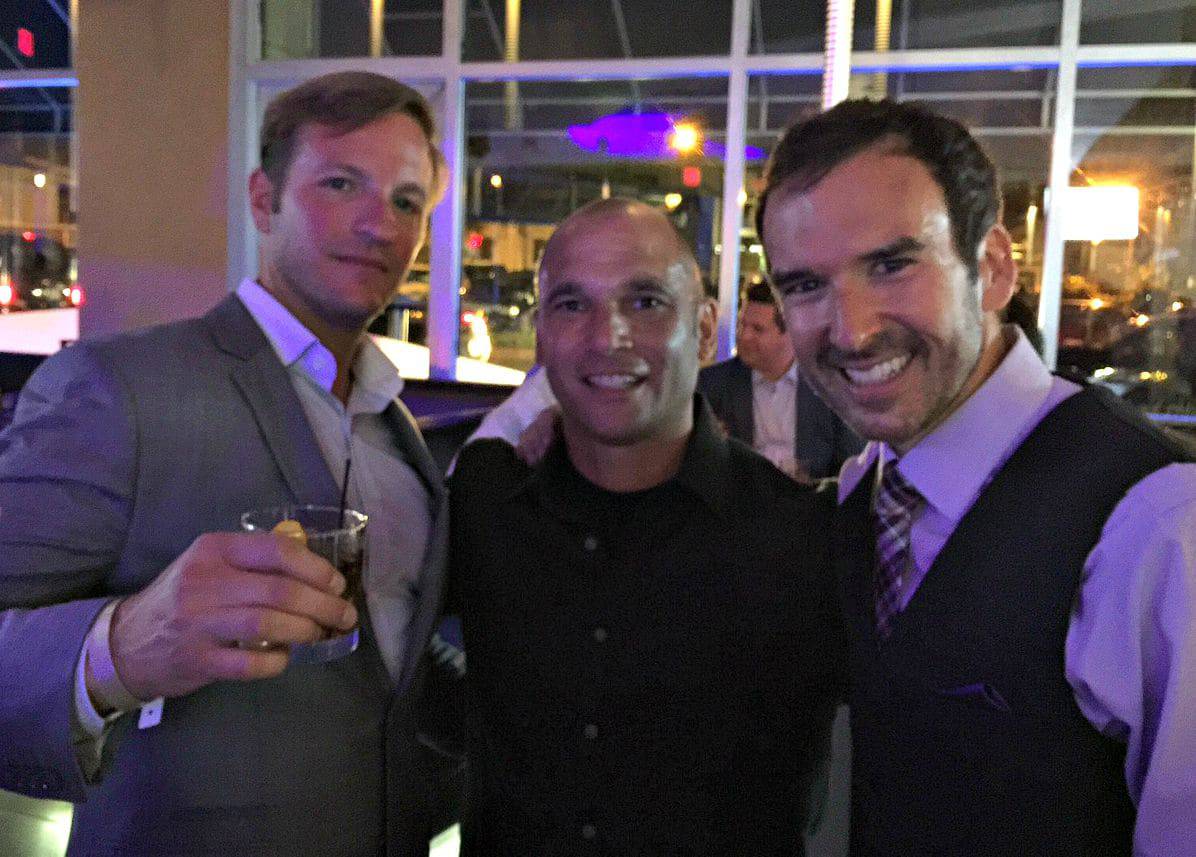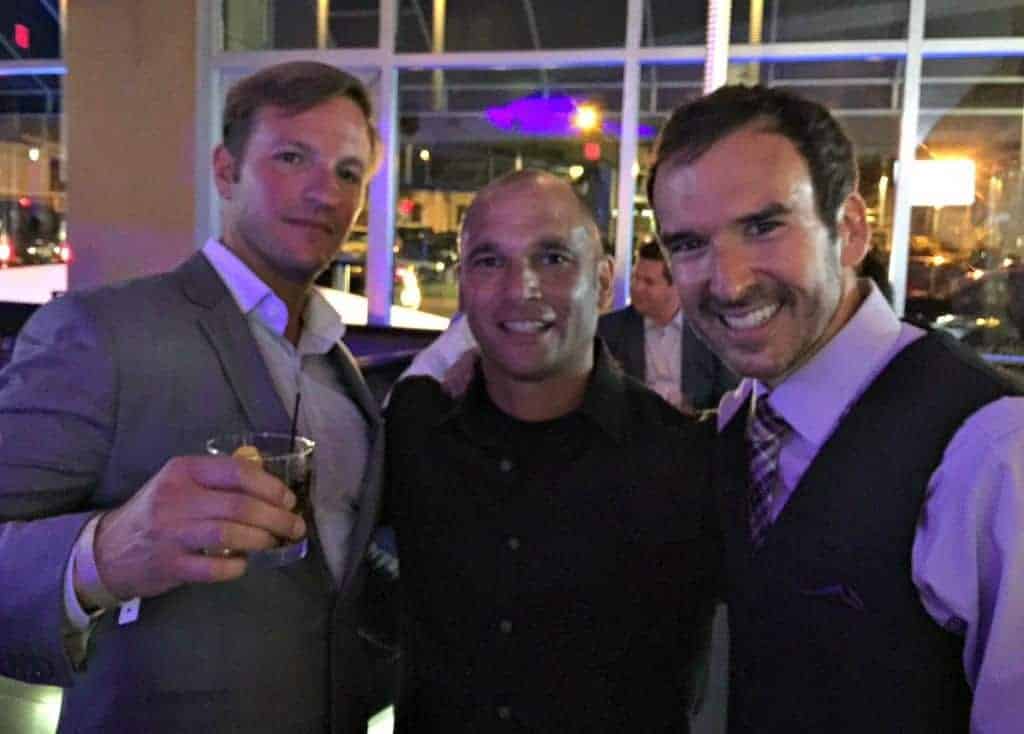 Nascar racing, meeting hero Jeff Kyle, and hanging out with these guys. That's Stephen Wilson on the right Master of Whiskey from Diageo (the company that owns Crown Royal – and many other premium liquor brands) whiskies for the past 7 years. The man on the left is Matt Pechman, the Crown Royal brand director. Am I in good company or what? Who better than to do a Whisky Tasting with Crown Royal than these guys?
So is it Whiskey or Whisky? If you're talking about Crown Royal, its whisky – no "e". It depends on the country where the whisky is made, Canada being one of them that drops the "e". So that being said, I'm using the spelling "whisky" since we're talking about Crown Royal here.
Being able to sample all of the best whisky that Crown Royal has to offer with two of the most knowledgable guys on the subject? It was definitely a crazy fun time. I've been a fan of Crown Royal for a while now, it's Christie's mom's favorite of all time (that's saying something for my in-laws) we've made drinks with it, cooked with it and sipped it on the deck.
I really can't say that there was a whisky I met that weekend that I didn't like, but my favorite by far was the Crown Royal XO. If you're into all the tasting notes and stats, here's a tasting sheet from Crown Royal that spells it all out.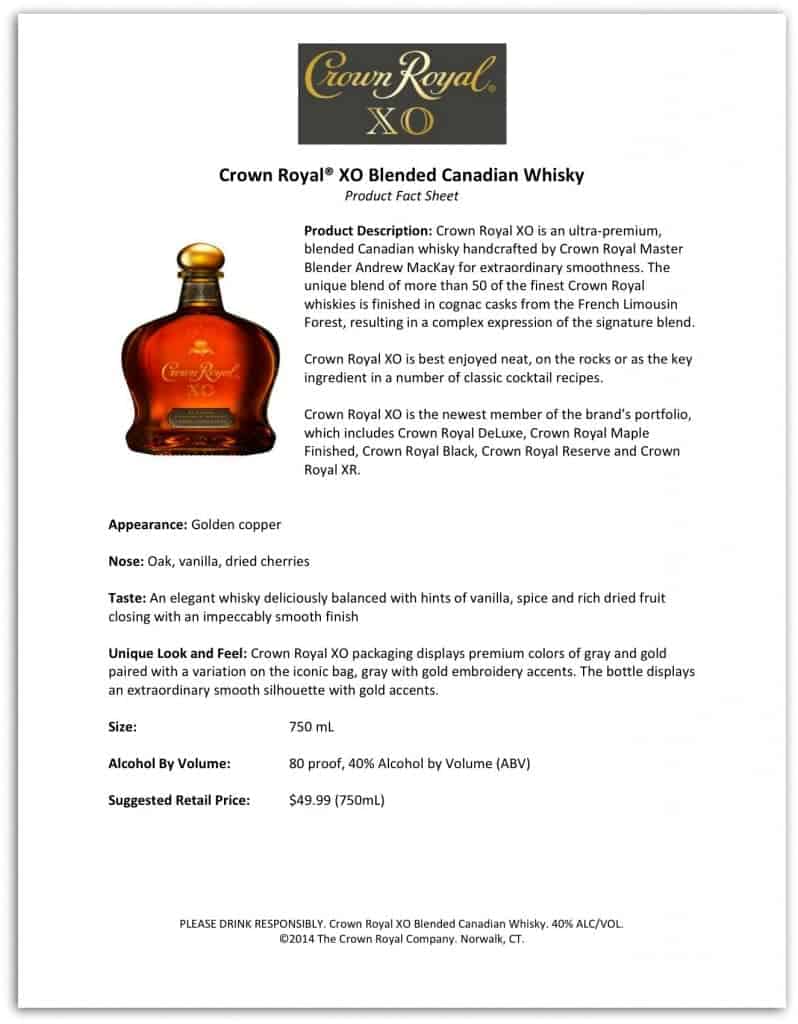 Now I'm no expert in the "notes" and different blends of whisky but I can absolutely hold my own. This XO whisky was so smooth and had such and amazing finish…I just couldn't get enough. You could totally pick up the vanilla and cherry notes in the XO whisky but what I loved so much about it was that it just went down so smooth.
Yep, it was smooth, glass after glass.
Another popular Crown Royal Whisky that weekend was the Crown Royal Regal Apple. I do have a couple of bottles of this at home and I like it – a lot. It's a crisp apple flavor that's not sweet as opposed to some apple flavored liquors that are. My favorite way to drink this one at home is shaken with ice and strained into a low ball glass. My one ingredient whisky apple martini recipe.
Here's an example of the tastings that were going on that weekend…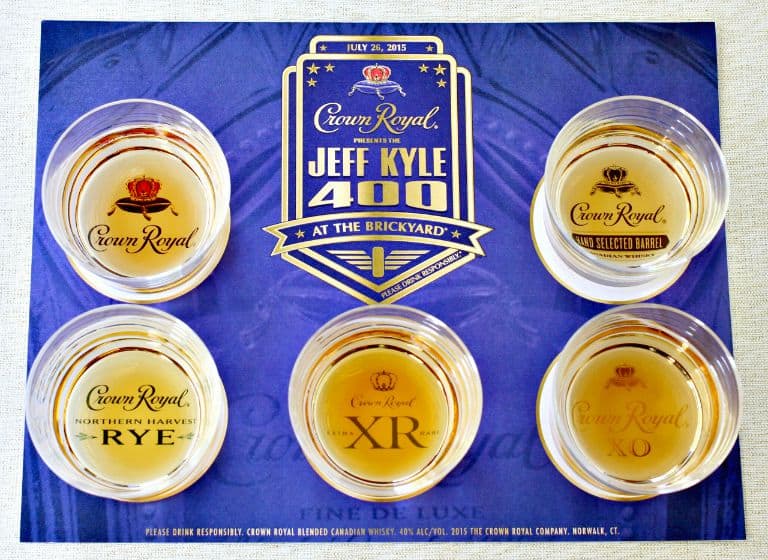 To say that the weekend in Indianapolis was unbelievably fun is just putting it mildly, but it did also amp up my whisky knowledge which is always a good thing. A quote that I read from Stephen Wilson sums up the whole weekend.
"Good people, good conversation and great whisky"
Looking For Some Crown Royal Cocktails?