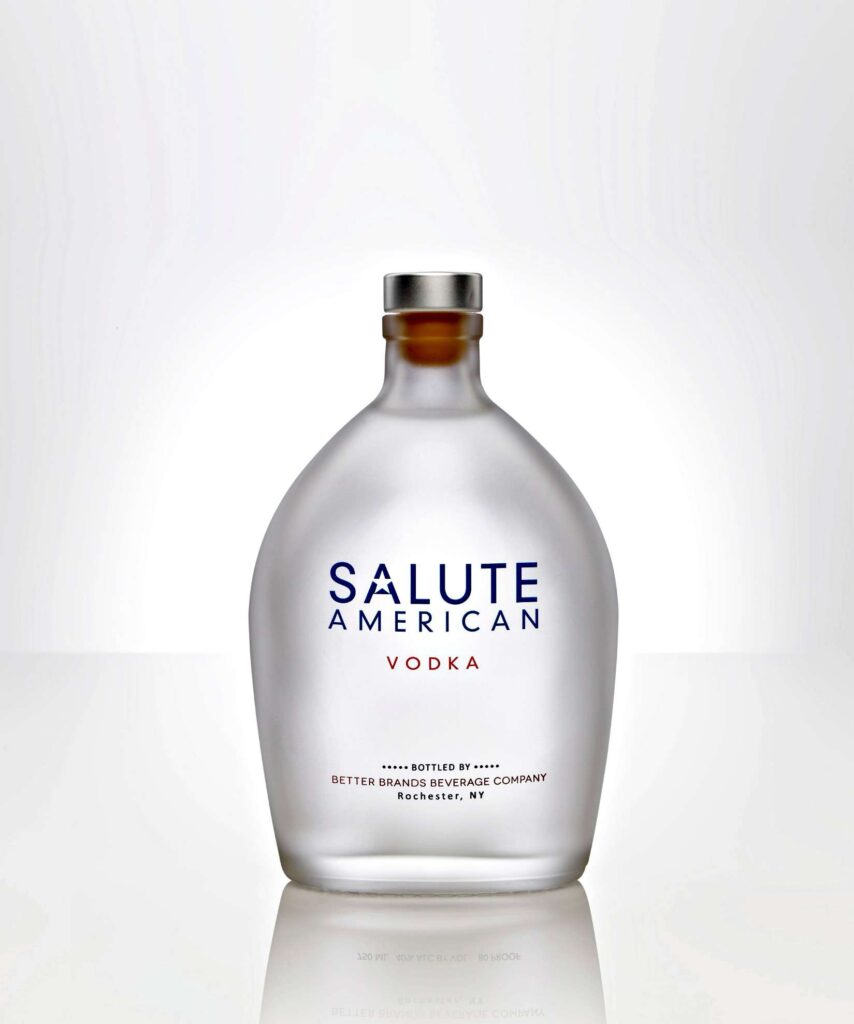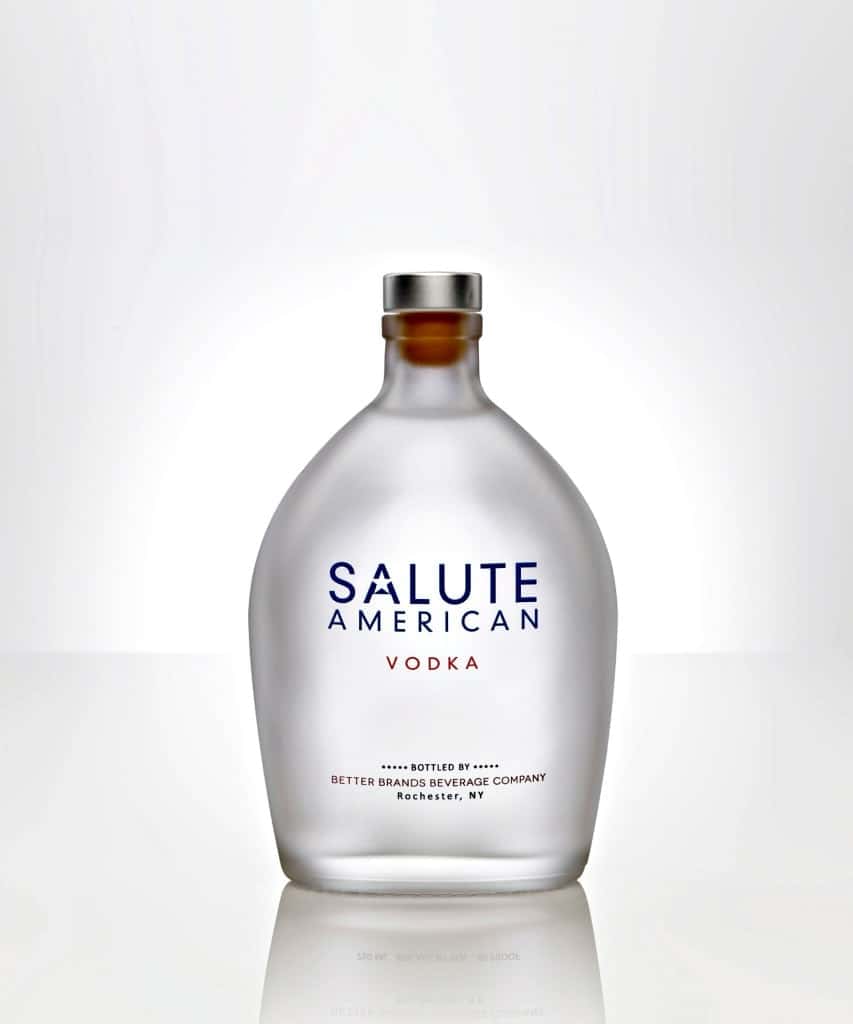 Here's a vodka with a story, Salute American vodka. I thought this would be an appropriate post for today since today is all about celebrating America. "Spirits with Soul" is printed on every bottle of Salute American and that's pretty much their mission statement.
Made with corn and wheat grains from the heartland, Salute American vodka is distilled four times for a smooth clean taste.
At Salute American, their mission is to help American Veterans transition from military life to everyday life by donating one dollar from every bottle sold to specific projects that benefit our servicemen and women.
And that's not a promotional gimmick – it's forever. As long as they are in business, they'll be sending the money out.
Now that's a worthy cause if I ever heard one. So if you happen to be looking for some vodka to buy…why not make it for a good cause.
The other great thing about this vodka is that's is made in the U.S.A., everything down to the packaging. So they're not only donating money to our Vets, but creating jobs for the American economy while they're at it.
If you check out the website you can read up on all the projects they're currently involved with and also take a peek at some of the recipes…like this Hard Cherry Lemonade.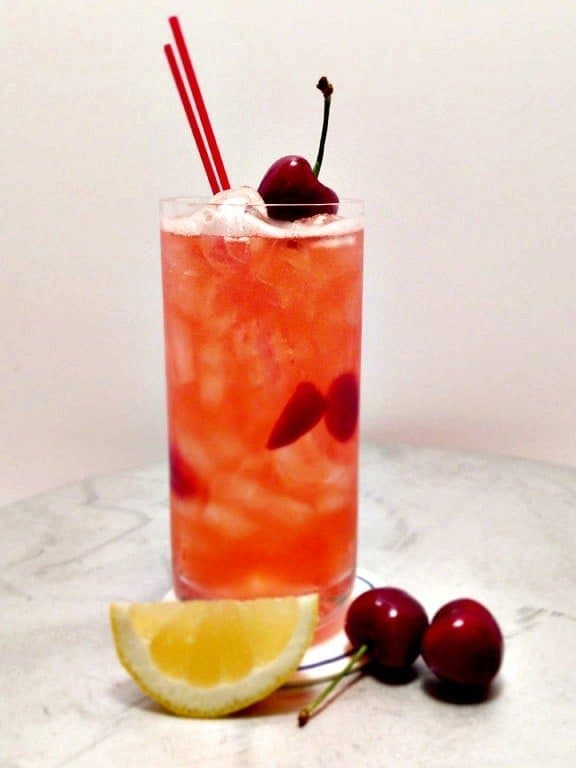 Looks pretty tasty to me! They have some other nice looking drinks on their website that are definitely worth checking out.
Since their launch, Salute American has donated $60,000 to various veteran's charities and they aren't stopping there. Pretty impressive, right?
So while we celebrate the Fourth of July today, let's take a minute to salute our veterans and our active duty troops. If it weren't for them, we wouldn't have anything to be celebrating!
Print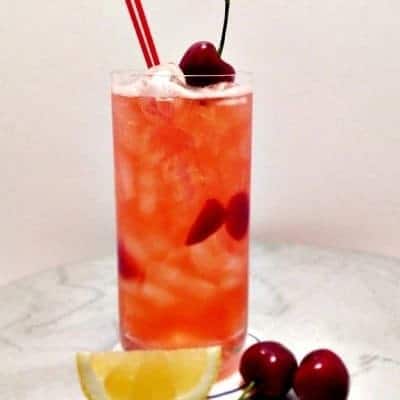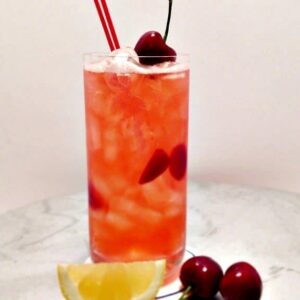 Salute Hard Cherry Lemonade
Scale
Ingredients
1.5 oz

. Salute American Vodka

5

fresh, pitted cherries

3 oz

. lemonade (

1

part lemon juice,

1

part sugar,

3

parts water)
Instructions
In the bottom of a shaker, muddle the cherries and the vodka. Add in the lemonade and fill with ice.
Shake well then strain into a highball glass filled with ice.
Garnish with extra cherries.