Try this Rumdriver Cocktail for a refreshing twist on the classic Screwdriver! We swapped out the vodka for rum and it's oh so delicious!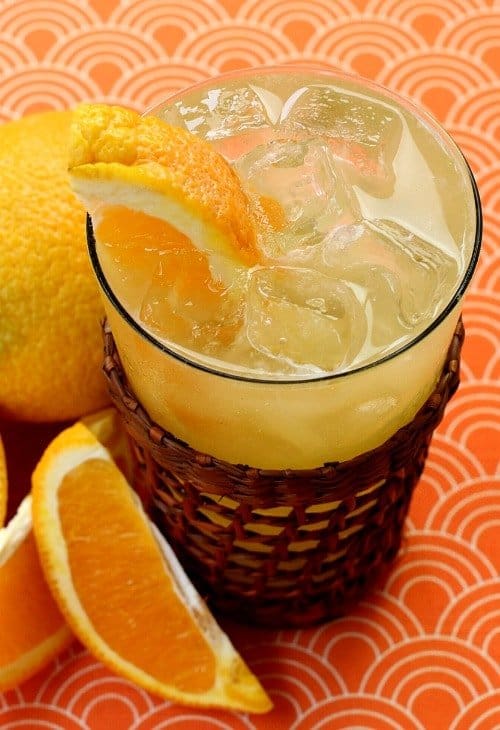 Summer Rum Cocktails
I'm really getting into rum these days. Ever since my rum tasting party where I discovered that there's a lot more to rum than Bacardi and Malibu.
I mean I know there is a whole world of rum out there, I just hadn't really gotten into tasting it all that much. But at my rum party – I tasted them all. A whole bunch of them at least and found a few of my new favorites.
In addition to sampling and sipping on the higher quality rums I've also been experimenting with swapping rum out for standard liquors in well-known cocktails like a screwdriver. And I have to tell you – it worked out pretty darn good in this Rumdriver.
Whenever we go down to the shore we hit this restaurant on the water in Pt. Pleasant for lunch and drinks. They have a mean screwdriver – when I say "mean" I am talking about unbelievable flavor and unbelievable strength. A couple of these screwdrivers and you can plop yourself in a beach chair for the rest of the afternoon. They have this huge machine that juices the oranges so all the drinks are made with fresh orange juice. Then they add a hefty amount of vodka and serve it up with a big slice of orange.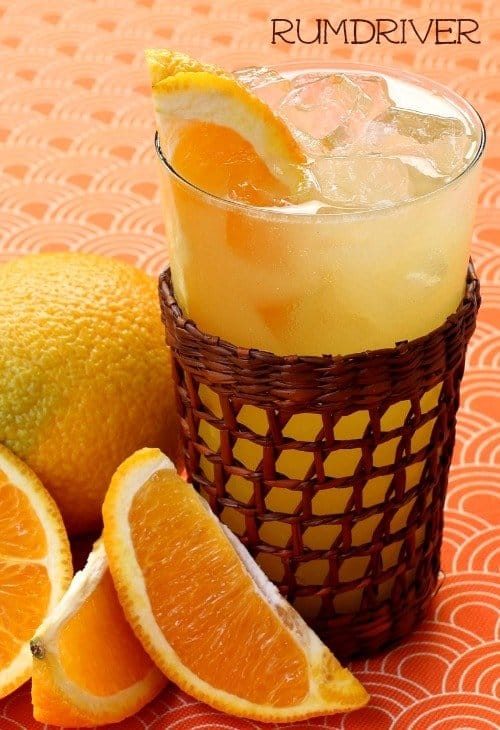 I guess it's because the orange juice is fresh and so sweet that it totally masks the large amount of vodka they put in…but just know if you ever get there to try one that one or two is probably enough!
So in this Rumdriver, I swapped out the vodka for rum, added a few drops of orange bitters to the mix and then a splash of pineapple juice. I think that using fresh orange juice is the key, but if you don't have it just use the best tasting orange juice you can find and you'll have yourself a refreshing cocktail for any time of the day!
Head over to Food Fanatic where you can find this recipe and a whole bunch of other amazing food and drink recipes!
Looking For More Drink Recipes?