This RumChata Double Chocolate Aperitif will be the only thing your guests will want after dinner! A chocolate after dinner drink that can sub as dessert!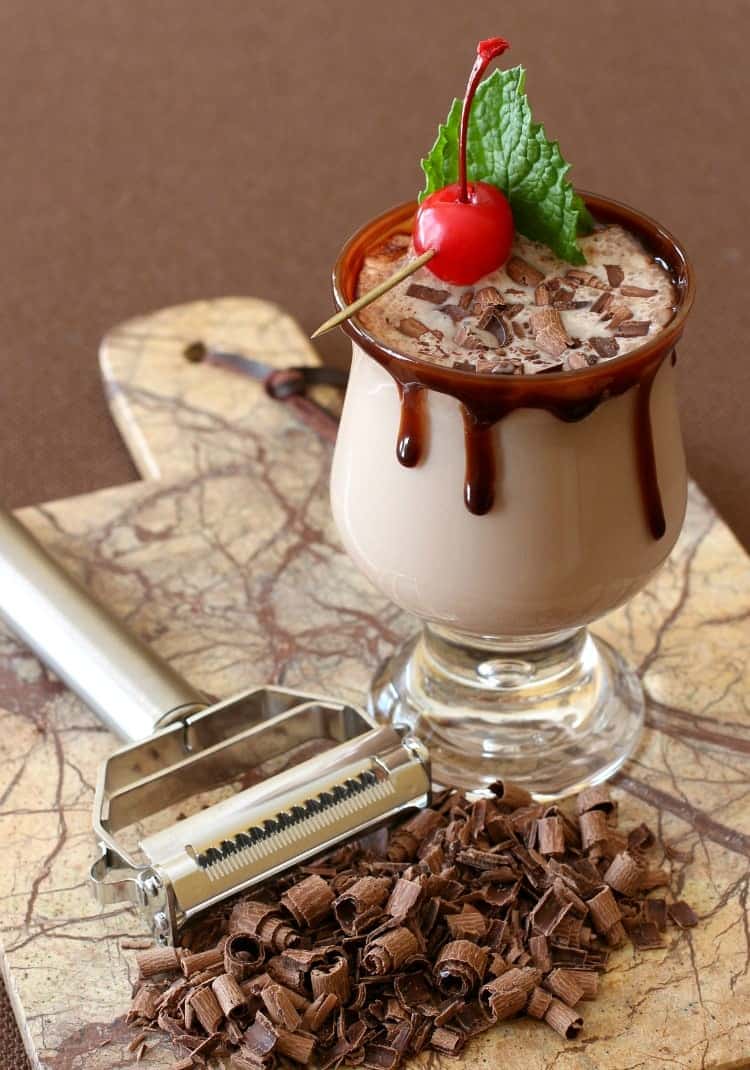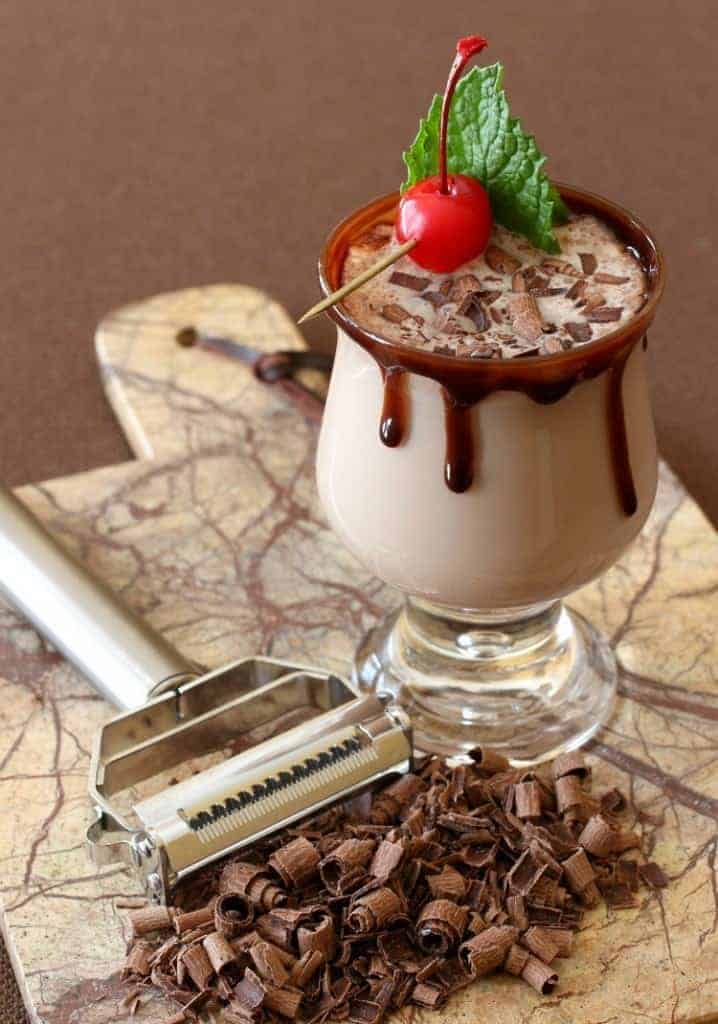 A Delicious Chocolate Dessert Cocktail
Forget about just serving coffee…You're going to want to serve this after dinner drink to your company instead. So aperitif is a new word for me, I guess a fancy way of saying after dinner drink, right? I thought I should name it appropriately, since it is an after dinner cocktail. Or A dessert cocktail, whichever was you want to drink it is up to you.
All I know is that it's totally delicious.
Whenever we entertain we go all out. At least five different appetizers, side dishes for way more people than we're having and a main course like carnitas to serve half the neighborhood. I don't know if it's the Italian in the both of us or if it's just because we love to cook but the food situation is usually out of control. The good thing is that we usually have leftovers to save us from cooking the next day, that's if the boys don't raid the fridge before they go to bed.
But dessert always seems to be an after thought for us. Usually we have someone bring it for us or throw out some chocolates. I have friends of mine that actually base their dinner on the dessert they made but not us. It's all about the food.
So you could totally get away with serving this RumChata Double Chocolate Aperitif for dessert! It's like an adult version of chocolate milk kicked up with a little coffee flavor. See that? I'm saving you a whole course here just by making this drink.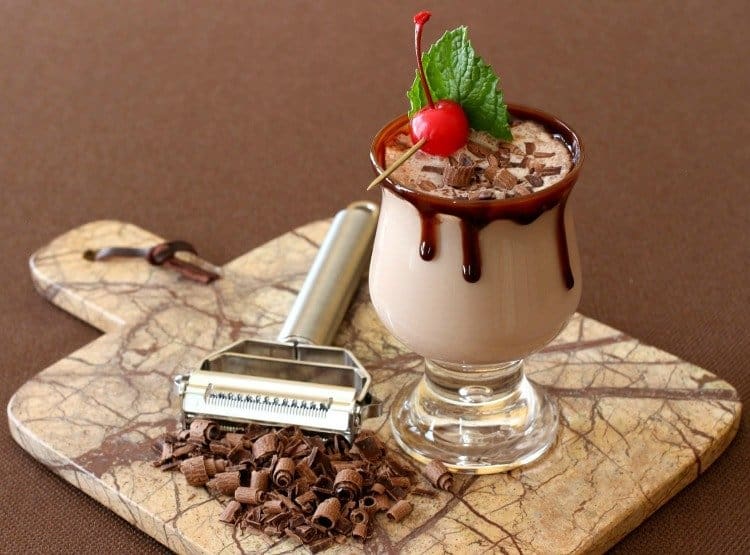 It's really the perfect combination of flavors…you've got chocolate and coffee with creamy Rumchata to round it out.
If you want to make this drink up ahead of time just double or triple or quadruple the amounts that you need per person and keep it cold in the fridge. Then come time for dessert just rim your glasses and pour. It's that simple.
Sure you can sere up a nice piece of chocolate cake or some tiramisu to go along with this RumChata Double Chocolate Aperitif too, I don't think anyone will complain!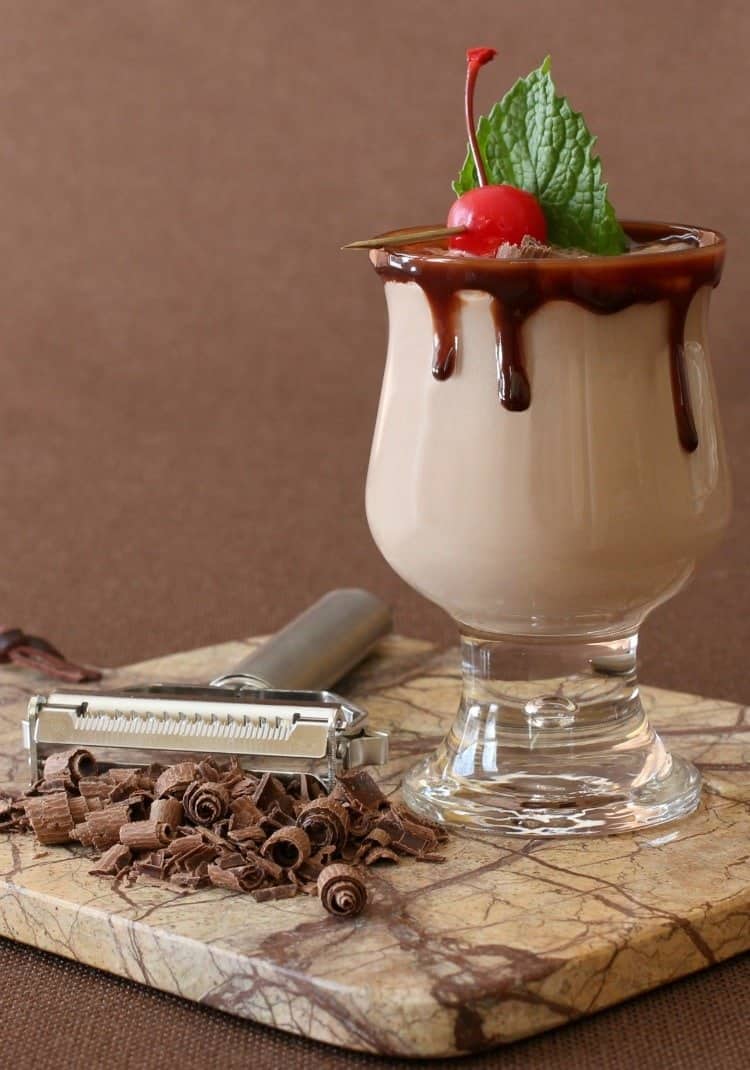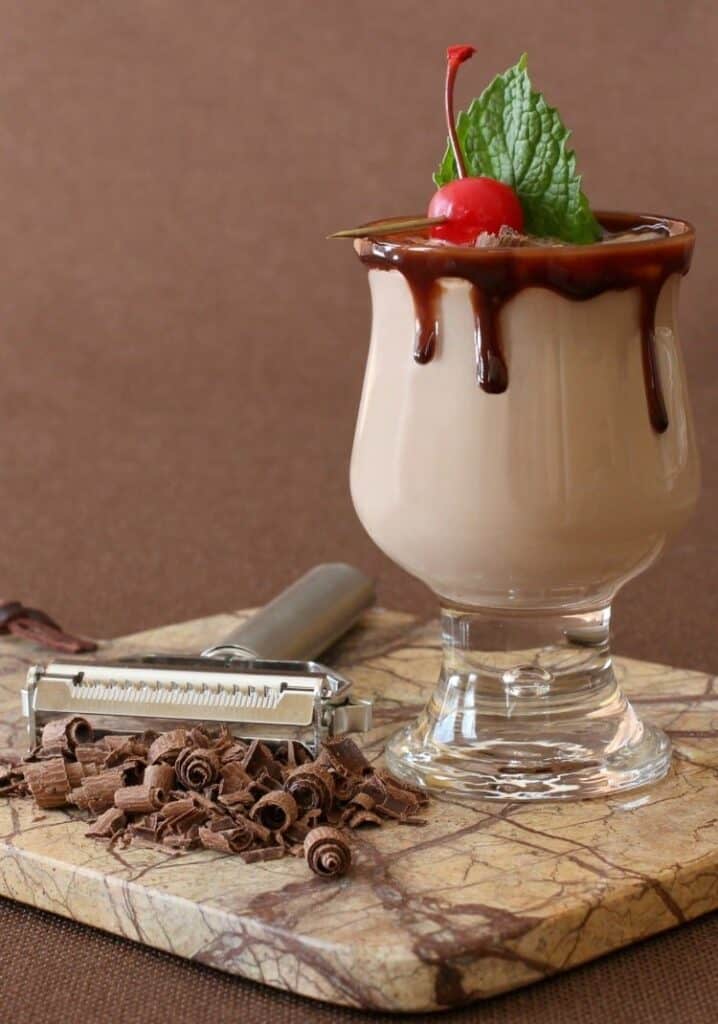 Don't forget to head over to Food Fanatic for this recipe and all the food and cocktail recipes you could want!