This Pomegranate Old Fashioned is my kind of twist on a classic cocktail! Fresh pomegranate seeds and juice kick up this drink like you wouldn't believe!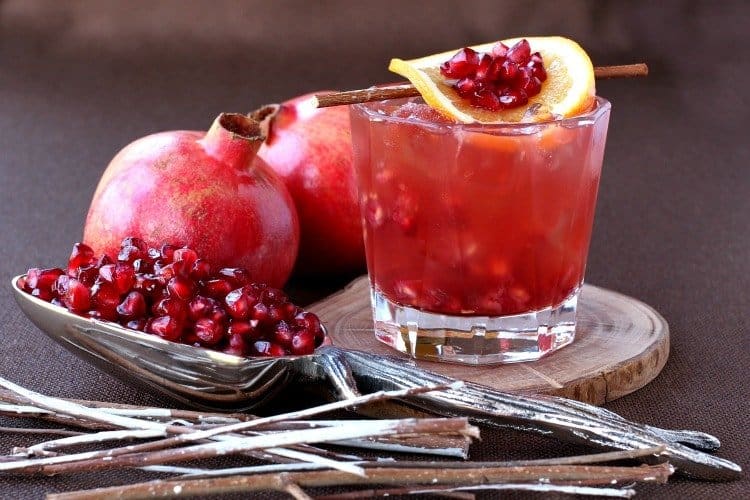 The Holiday's are here…so what does that mean? Food – and lots of it – presents, family, friends…and cocktails. Weather you're hosting the party or heading out to a friend or family members' house, you're going to need to break out some drinks.
Champagne cocktails are always a big hit, along with any type of dessert cocktails or martini's you can throw in there for the adults.
But the classic drinks are always welcome on my bar – but maybe a classic that's kicked up a bit for the Holidays too, like this Pomegranate Old Fashioned recipe.
One of my kids' favorite things to eat at this time of year are pomegranate seeds. They put it on their cereal, in their oatmeal and on ice cream. They love it. It's definitely a fruit that we have in the house as much as we can this time of year.
But for us, the adults, we're putting it in our holiday drinks.
The pomegranate juice blends perfectly with the whiskey in this old fashioned, it's not as sweet as you might think it would be, it really adds more of a tart flavor to the drink…and it's mighty tasty.
Just muddle up a couple of tablespoons of the pomegranate seeds in a muddler (or in the bottom of your glass) with a few dashes of bitters and a little bit of sugar.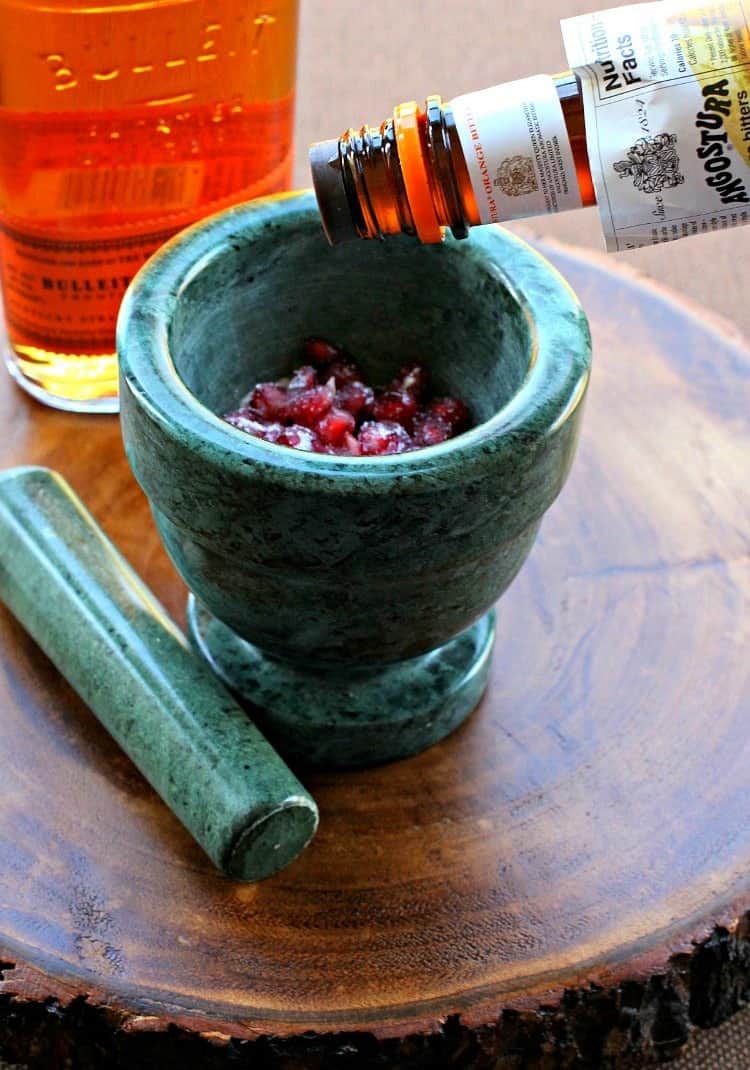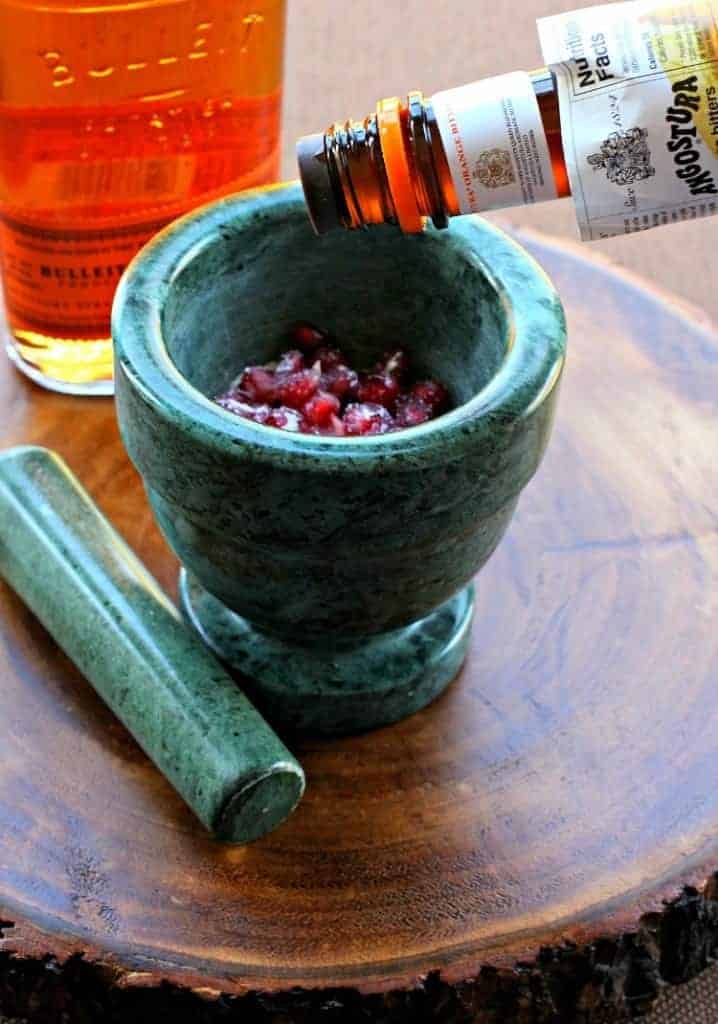 Throw in some ice and then add you whiskey or bourbon and a splash of water. Why the splash of water? My father in law always puts a splash of water in his drinks – not a lot, like a splash…maybe a ¼ ounce. He says it "smoothes out the booze" and makes the drink taste better.
And I think he might be correct.
So get out your muddlers, open up those pomegranates and make up a few of these Pomegranate Old Fashioned's for your Holiday party – then let the fun begin!
For this Pomegranate Old Fashioned recipe and many more tasty cocktails, head on over to Food Fanatic!