This Mandarin Orange Chicken is my twist on one of our favorite Chinese food recipes! This is the best take out at home recipe ever!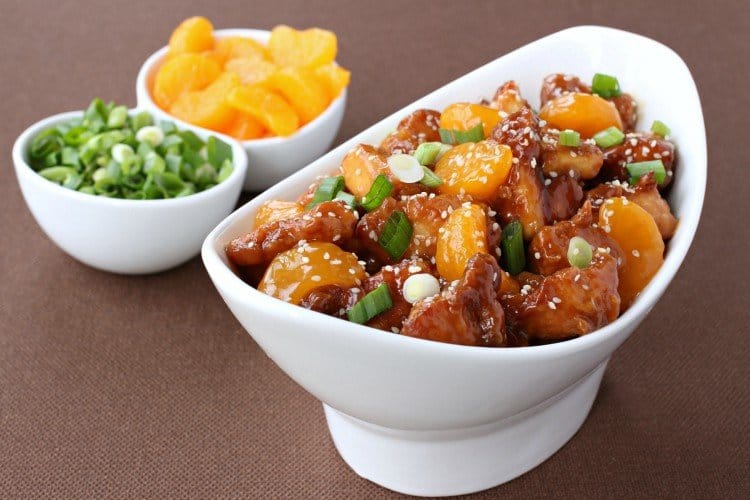 A Twist On Familiar Orange Chicken
And it's our latest Food Fanatic creation, not a cocktail today, but dinner.
There are so many great recipes for making orange chicken at home. We've tried a bunch and love them all, but this one is our new favorite – with pieces of mandarin orange right in the recipe to kick up that orange flavor even more.
Don't look at the ingredient list and freak out at all, it comes together a lot quicker that you think. And most Asian inspired recipes do have a few ingredients to get through which is why they taste so darn good.
Also…there is going to be frying involved. Don't freak about that either, the only thing I'd recommend is a thermometer to get the oil to the right temperature, but other than that all you need is a deep pot and a few cups of oil.
This Mandarin Orange Chicken recipe is a little different than most that I've seen. The marinade has flour and cornstarch in it – weird to have either of those in a marinade – but there's a reason. This key to this recipe is a coating on the chicken that's so ridiculously good you might never order take out again.
We've definitely mastered our favorite Stir-Fry Sauce that we literally put on everything. Chicken, steak, or any vegetable (even brussels sprouts!) that we want to get the boys to eat – this sauce goes on.
How To Make Mandarin Orange Chicken
All you need to do is make up a quick marinade for the chicken and let it sit for 30 minutes. Then you can start to fry.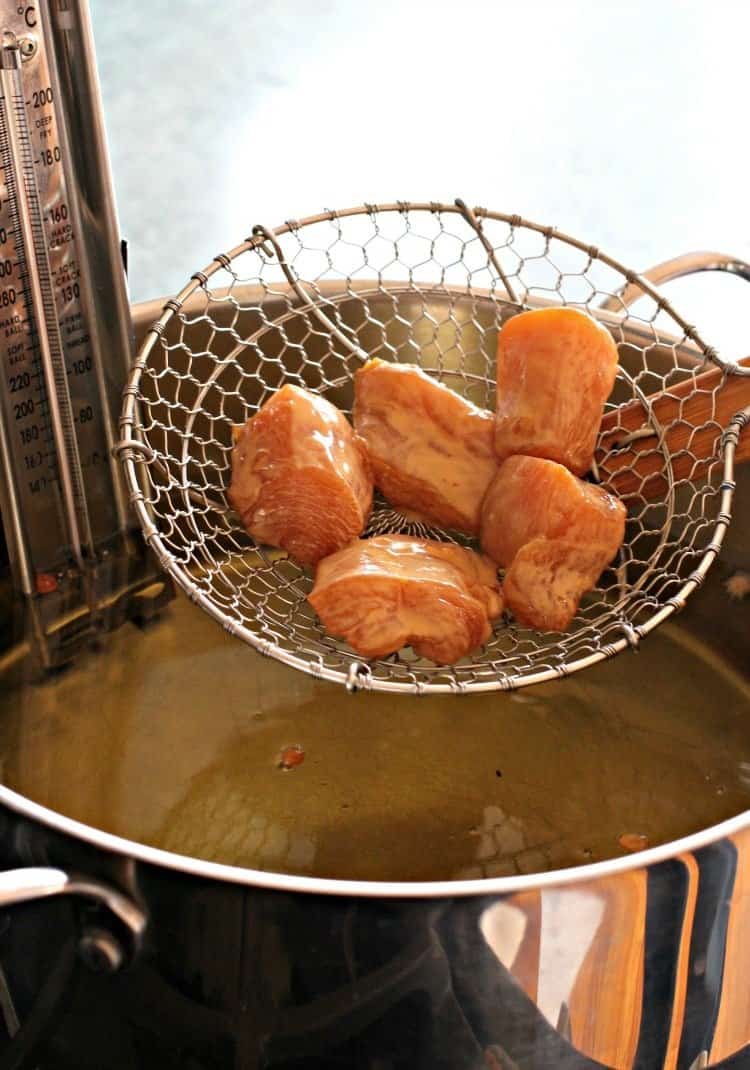 After the chicken is fried you're going to toss it all together with the mandarin oranges and a quick orange sauce…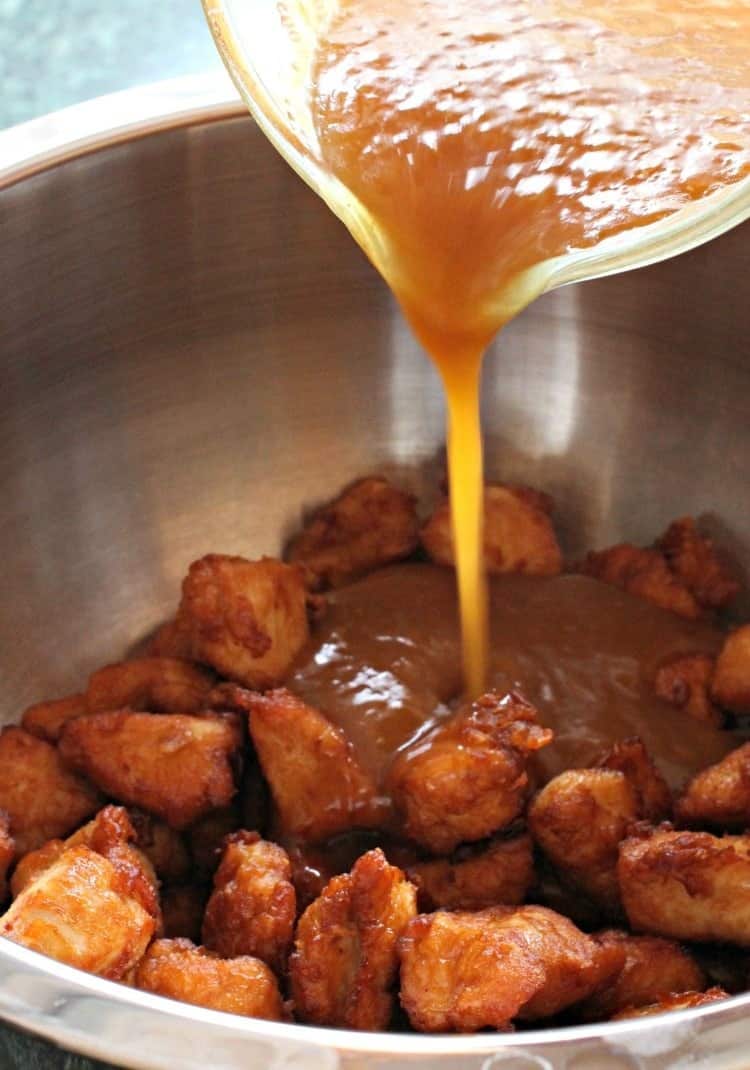 And then you're going to eat. And I can bet you're going to eat a whole lot.
Head over to Food Fanatic for this Mandarin Orange Chicken recipe and tons of other great dinner ideas!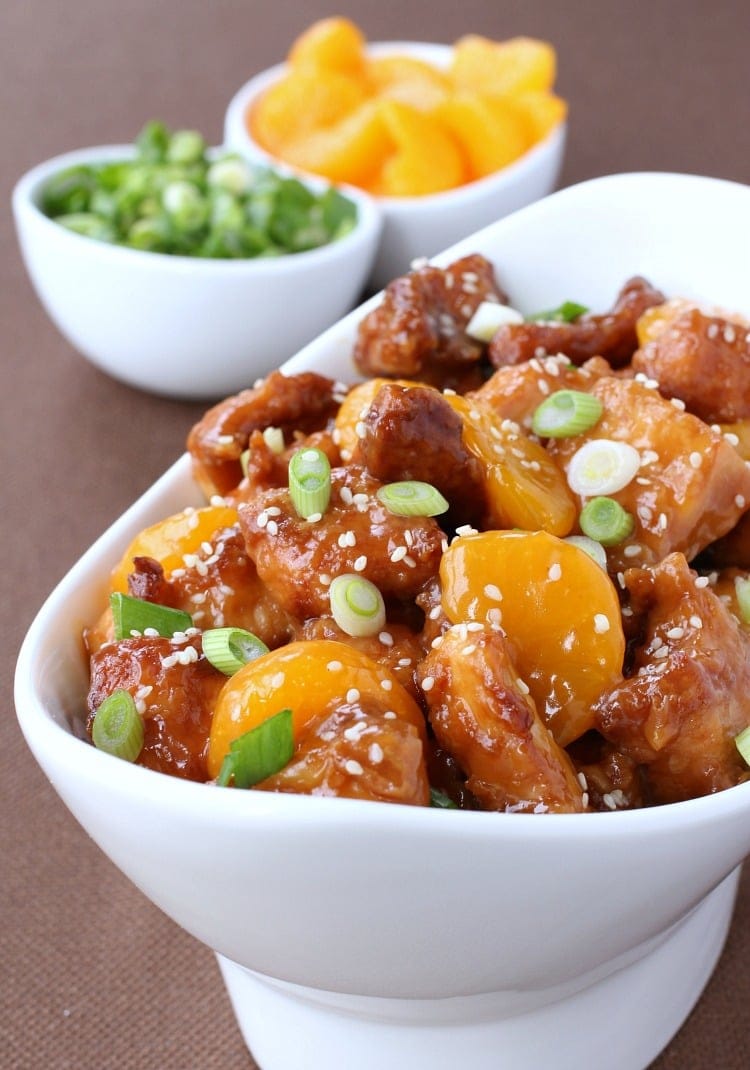 Looking For More Dinner Ideas?