This Lobster Recipe Round Up is all of our favorite lobster recipes, from our website and others! Make it a lobster night for dinner tonight!
I'm making lobster this week here at Mantitlement, starting with my Lobster Stuffed Bread and ending with one more recipe for tomorrow…
So I wanted to do a Lobster Recipe Round Up and see what everyone else is cooking up with lobster!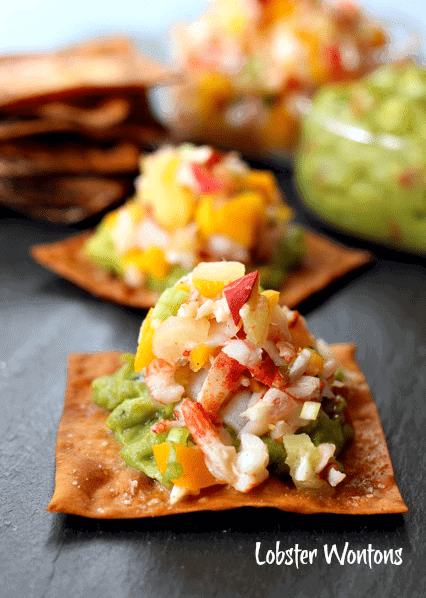 Number one on this list has to be this Lobster Tail with Sriracha Butter by Fifteen Spatulas.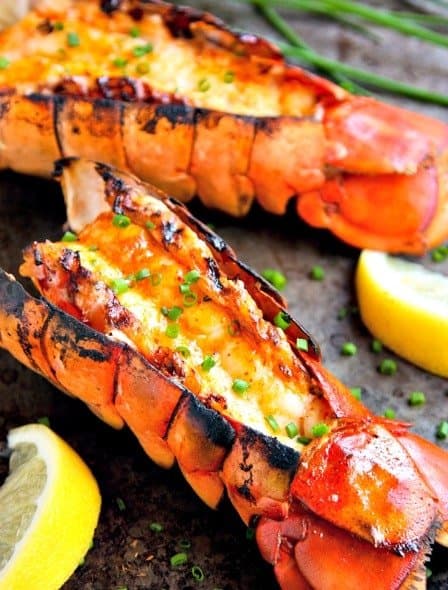 You gotta have a go to lobster tail dinner to whip on those special occasions, am I right? And this one seems like the ultimate recipe for me, simple grilled lobster tails with sriracha butter.
Anything I can throw on the grill that turns out as awesome as these lobster tails look is a winner for me.
Lobster Etouffee by Foodie Crush is next…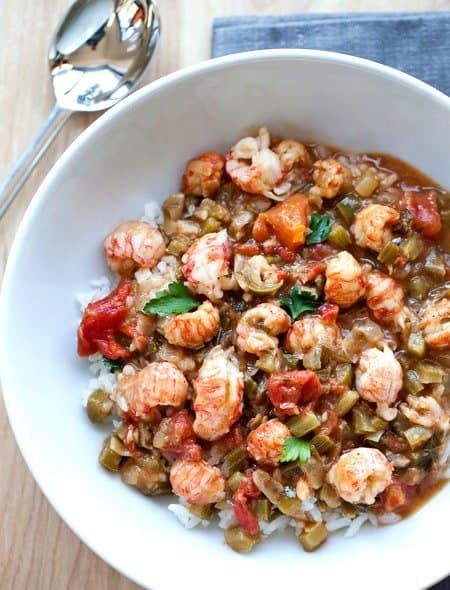 There's nothing not to like about this meal. Langostinos (little lobsters, which can be substituted for crawfish) tomatoes, peppers and cajun seasonings over a bowl of rice.
That's comfort food done the right way. Let the cold weather come so we can make Lobster Etouffee and drinks lots of beer.
Next let's check out this Lobster Shepherd's Pie from the Martha Stewart website.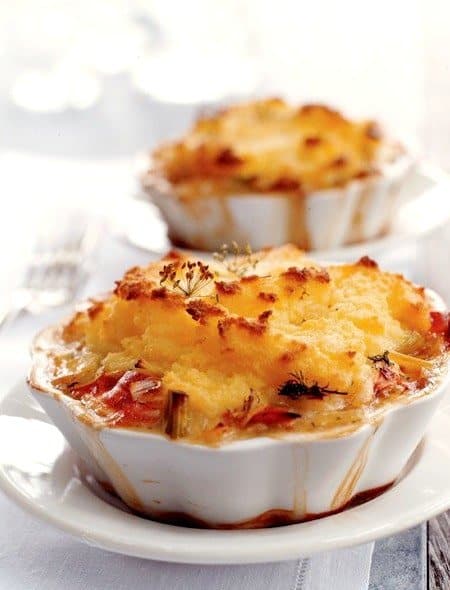 I have a friend that is obsessed with shepherd's pie. OBSESSED. He literally wouldn't stop talking about it until a friend of ours actually made it for him for dinner one night and dropped it off. Thank god he loved it and doesn't mention it anymore, I'm just hoping he doesn't see this recipe full of lobster instead of ground beef cause this one's all for me!
For the last lobster recipe, I have to have this Lobster Mac and Cheese with Cheddar and Gruyere from Sweet Paul.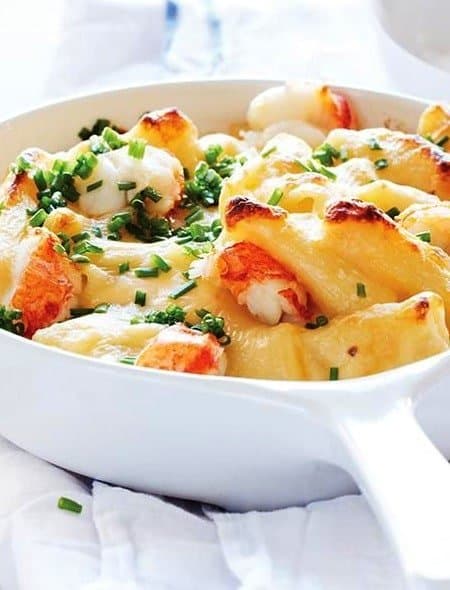 I know there's a million lobster mac and cheese recipes out there, but this one stood out to me with the cheddar and gruyere cheeses and huge pieces of lobster.
This is definitely on my must try list…the next time lobsters go on sale anyway!
And finally we're round it up with our super indulging, super comforting Lobster Corn Chowder!