This Iced Coffee Cocktail is perfect for Brunch or a lazy Sunday morning breakfast! I'm not even a coffee drinker and I still love this cocktail!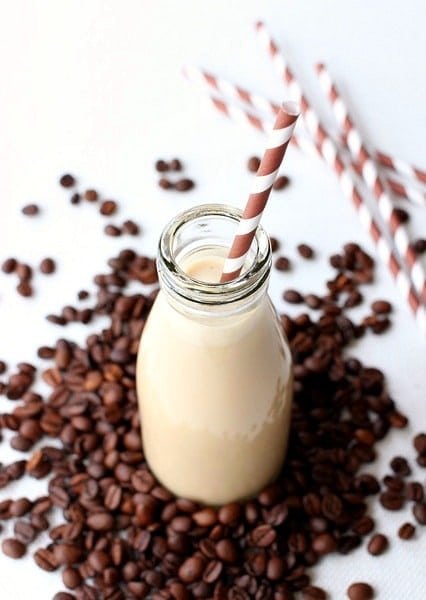 The funny part about this Iced Coffee Cocktail is…I'm not a coffee drinker. I know, it's weird right? I've never drank coffee in the morning. Or at night.
But take some fresh brewed strong coffee, add Bailey's, spiced rum and heavy cream? I'm in.
So…yes, it basically takes a little bit of booze to get me to drink coffee in the morning.
I first thought of making a spiked coffee cocktail for my wife – who's a big coffee drinker. Like the kind of coffee drinker that you can't really have a conversation with in the morning until she's had at least a half of a cup of coffee.
One time we took a vacation to Disney World and our flight was delayed, the kids were off their schedules…the first day was kind of a nightmare. We checked in out hotel, got some dinner and put the kids and ourselves to bed.
The next morning we got up and got ready for the parks. Racing off to get there early, my wife hadn't gotten her coffee and by lunchtime, well, it wasn't pretty.
We went to Downtown Disney for lunch and thankfully there is an Irish Pub there that serves Bailey's Coffee. After one of those and a good lunch she was ready to tackle the rest of our jam-packed day at Disney.
The moral to the story? In Disney with two kids you need Iced Coffee Cocktail for lunch.
Or for brunch at home or whenever you need a little extra pick me up in the morning. You could also make these with decaf coffee for an after dinner drink.
The other moral to the story? Even if you think you don't like coffee, try adding some booze to it like with this Spiked Iced Coffee recipe!
It might just turn you into a regular coffee drinker! With or without the booze…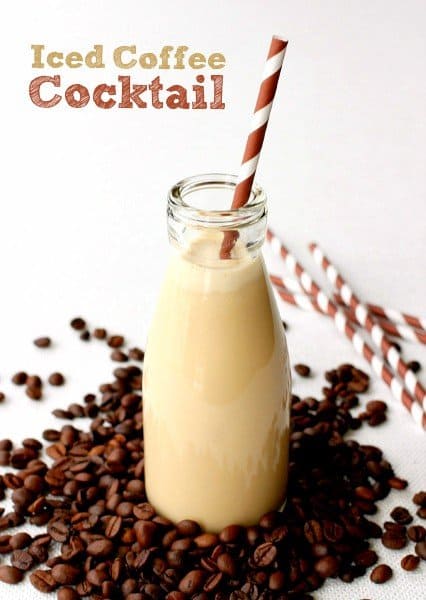 Make sure to head over to Food Fanatic to check out tons of great food and drink recipes!