The Mantitlement Gift Guide is full of gifts that are going to bring on the cheers this holiday season. Looking for that "Wow" gift? I've got you covered!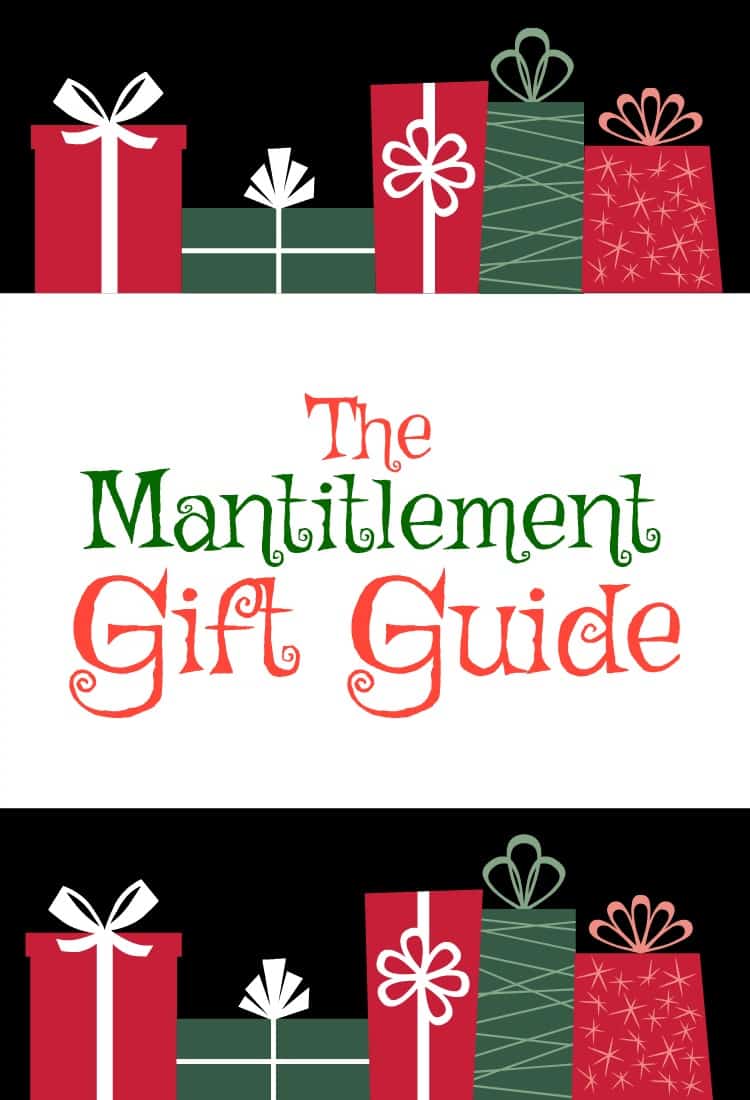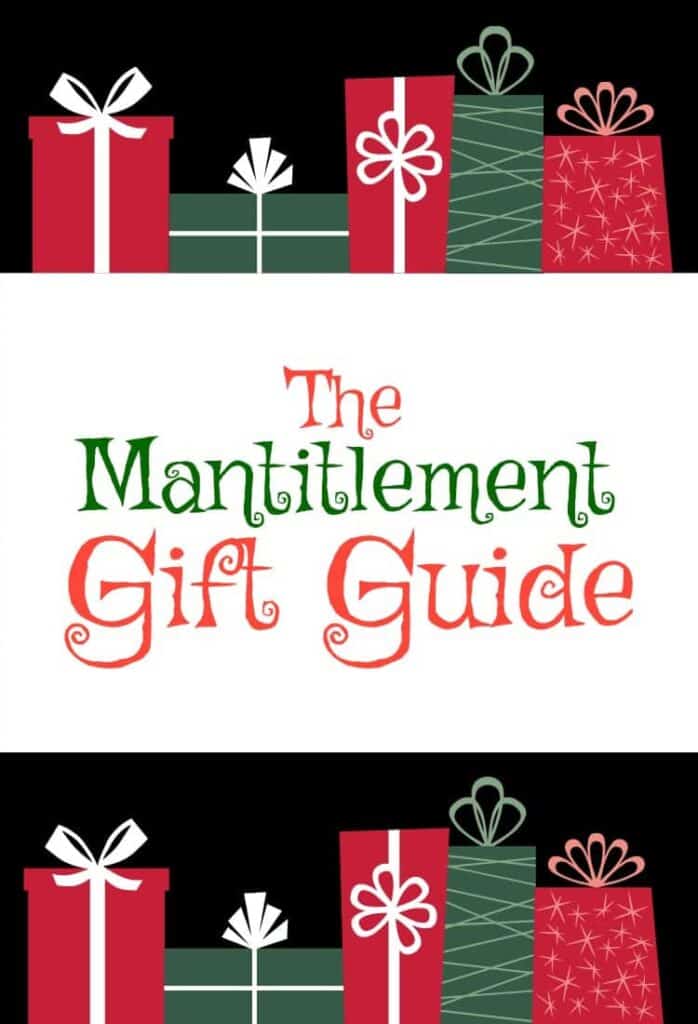 I know people say that I'm tough to buy gifts for. I like what I like…and I'm old enough to know what that is I guess.
But I'm always up for something new too, it just has to be pretty awesome to make me change my mind from the usual things I buy. So I started really looking around for some gifts that I would really like getting…in case anyone's tuning in that wants to get me something…but I think a lot of guys would like too.
And girls. I don't discriminate.
Some of the links on this page are affiliate links just to let you know. That means that we might earn a small profit from what you buy – at zero extra cost to you!
Let's get started with these Monster Headphones –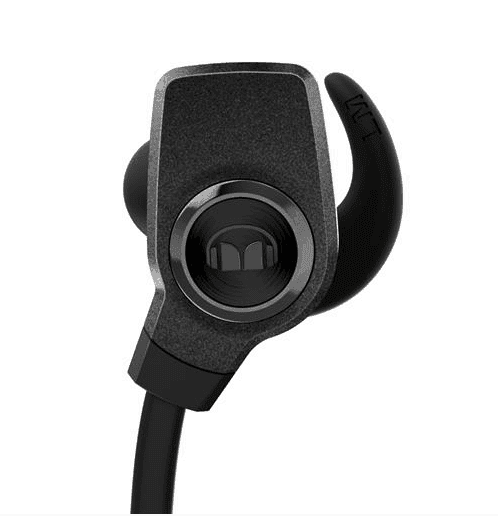 These headphones not only have superior sound quality but they have patented clips that keep them in your ears…like when you're jogging for instance. That's on my New Year's Resolution this year…getting back to running…so I think I'm going to need a pair.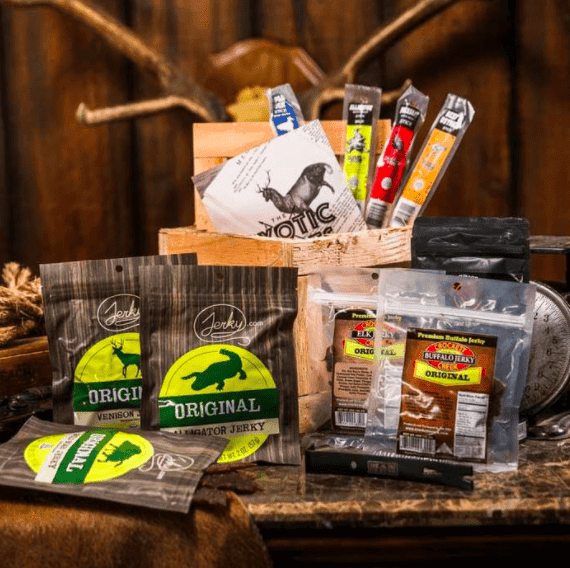 This gift is not only unique but I don't know any guy who wouldn't like a big ol' crate of meat. It's fun, it's tasty and it's practical. Your man can pack his own snack up on his way out the door. Win win.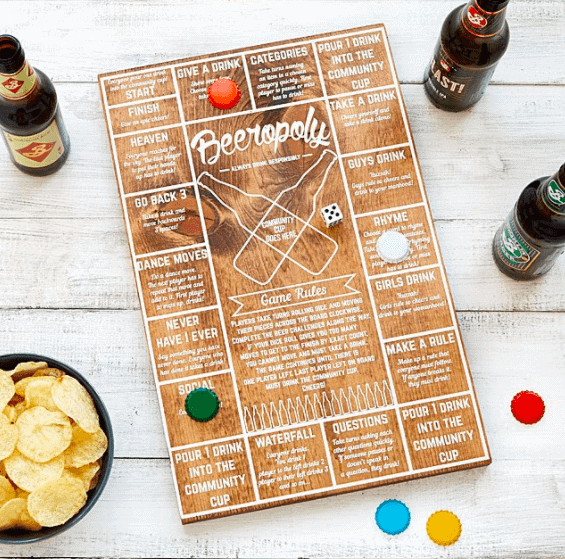 Because who doesn't love a good drinking game? And seeing as I'm the house King of Monopoly I know I'm going to be the King of this Beeropoly game. I don't let my kids win at Monopoly so you're not going to get to win, either.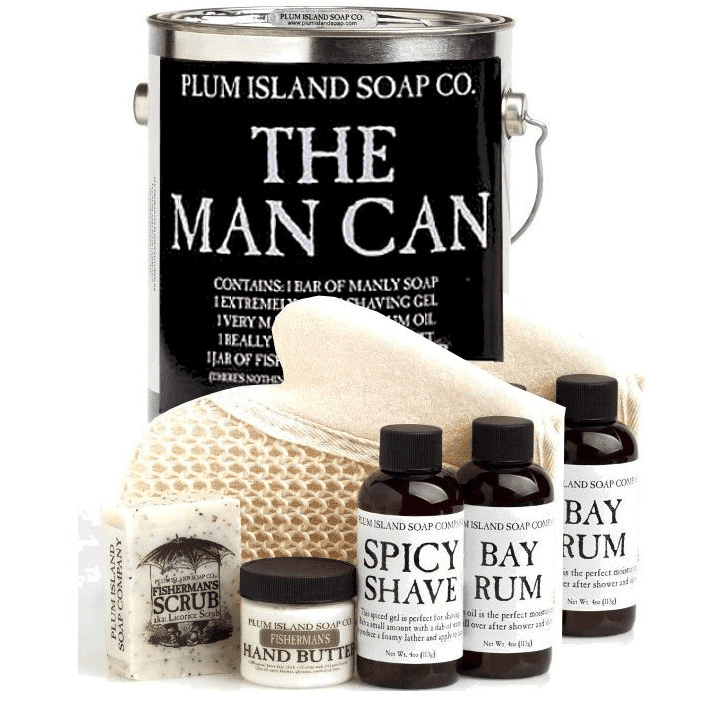 Just check out the stuff in this Man Can – soap, shave gel, rum oil. That's what got me, the rum oil. I think I definitely need to try that. And it says all the scents are "manly scents." So there you have it.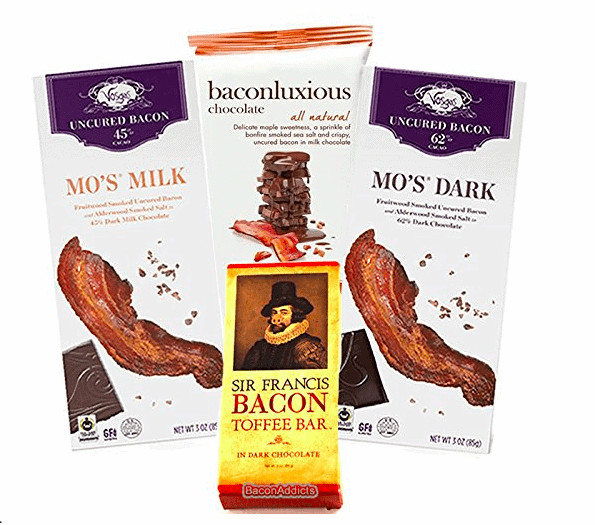 Because bacon and chocolate. That's really all there is to say about this one.
Just get it.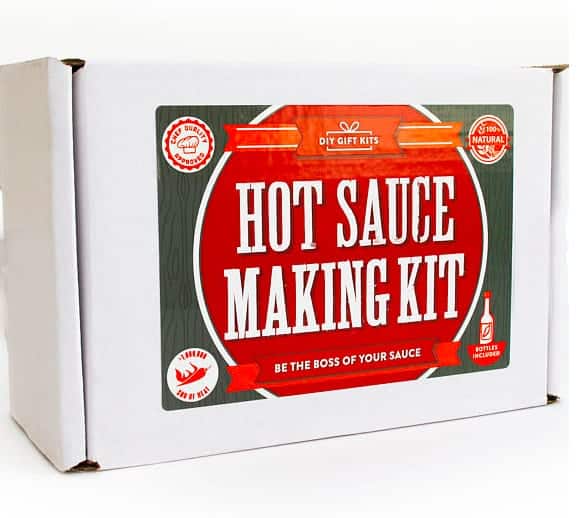 Who doesn't want to be the boss of their sauce? With this hot sauce making kit – you can. This is for the hot sauce lover in your life that is never satisfied with the stuff from the bottle…and/or maybe needs a hobby to get him out of your hair.
Payne and Mason Cigars Gift Set –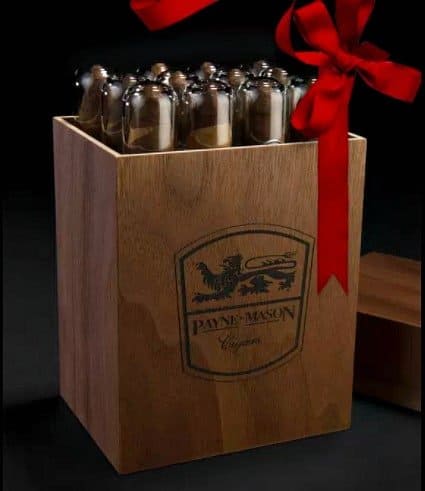 These cigars are all from Payne and Mason's Connoisseur Collection. All individually packaged in glass tubes for the ultimate freshness!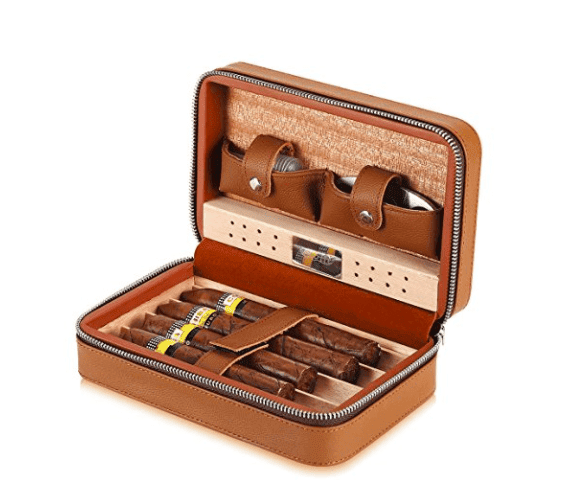 So after you give the gift of cigars, you might want to think about what they're going to keep them all in. This is for the ultimate cigar lover, so they never have to leave home without them! Also includes a cigar cutter and of course, a lighter.
Costume National, Soul Cologne –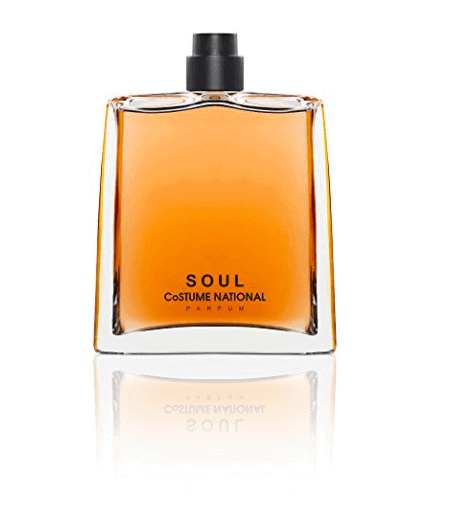 This description of this cologne is a sensual fragrance derived from oud and amber extracts, blended with rare and high quality ingredients for a warm, elegant, alluring scent. I had to google what oud is, it's one of the most expensive perfume ingredients so that means it's the best. Right?
Crown Royal Wine Barrel Finished –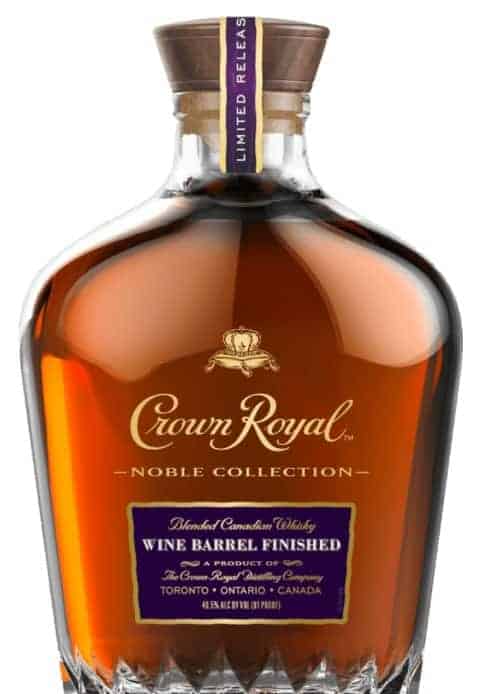 This whisky from Crown Royal is finished in Cabernet Sauvignon wine barrels that leaves a complex flavor finish that is still very recognizable as Crown Royal. I'm thinking that since Christie is such a big wine lover, this one might actually be for the both of us to enjoy!
I'm sure this one is best drunk straight up but you could also try it in some whiskey food recipes, too!
I hope you found something on here for that someone on your list – let me know if there's anything you think I need to add!