Host a Rum Tasting Party at your house! Follow my tips and this guide to having an awesome, fun night of rum tasting right at home!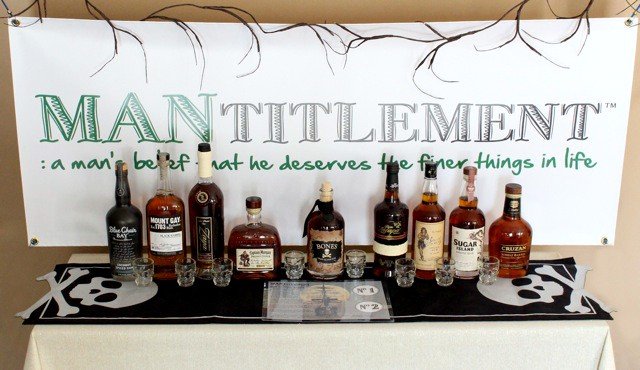 With a year under our belt it was time to host the 2nd Annual Mantitlement Tasting Party.
And this year, I chose to do a Rum Tasting Party!
We recently took a vacation to St. Thomas and St. John. And all I can say is that I can NOT wait to go back. Sitting on the beach at Trunk Bay is the most amazing time I've ever had – and on St. John it's all about the rum!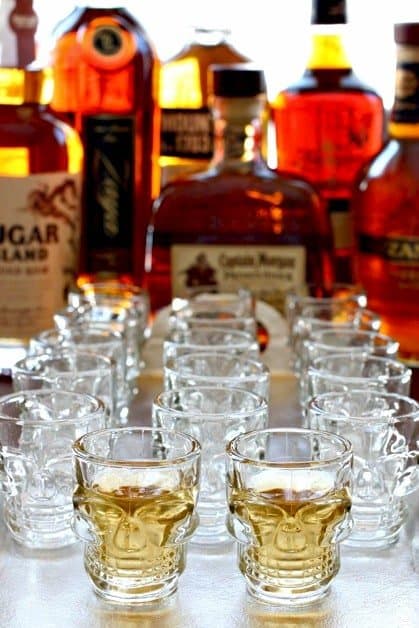 This Rum Tasting Party was based on a pirate theme. I changed the way the party worked too this time, only doing four flights instead of eight (two rums per flight) and paired them up with appetizers, dinner and desert. There was also a "cheat sheet" that provided everyone with the tasting notes of each of the rums that were being sampled.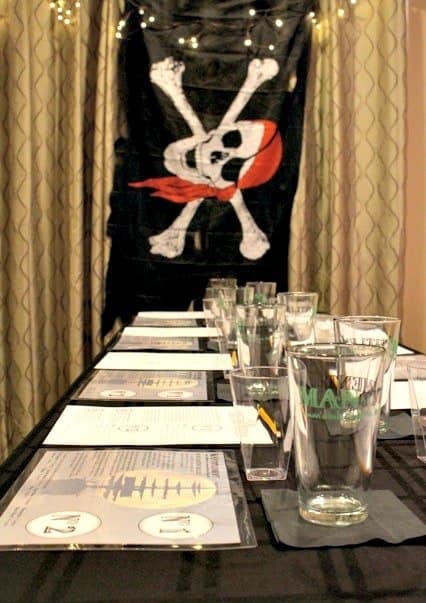 Oh yeah, and this time the ladies got in on the fun. And I'll tell you now – the winner of the Rum Tasting Party was female.
I made my own place mats like I did for the Bourbon Party but this time there were two tasting stations for your glass and instructions on how the tasting party would work.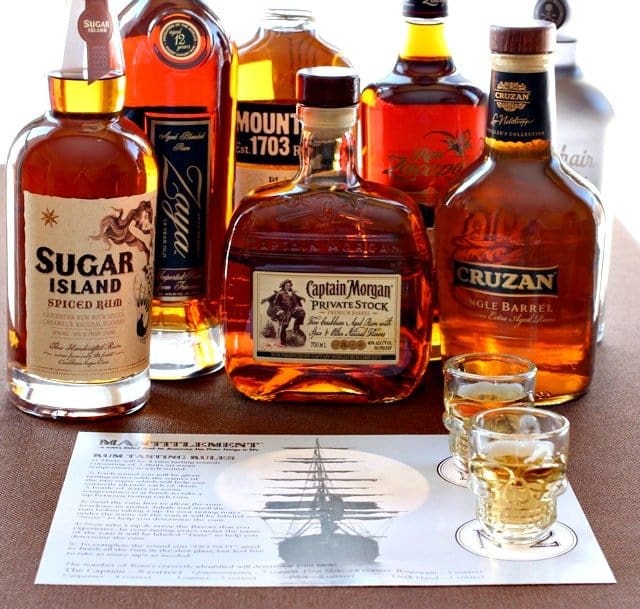 And just to keep it interesting, I added a section stating that the eight correctly answered rums would determine your rank on the pirate ship…going from captain all the way down to deck hand.
Nobody wanted the label of deck hand so everyone paid attention.
I wanted to do sliders for the main course, something everyone could grab with one hand and drink rum with the other. I went with the shredded ham in the slow cooker that we love along with a killer chicken salad for the sliders.
We had lots of other appetizers too, Coconut Chicken Meatballs –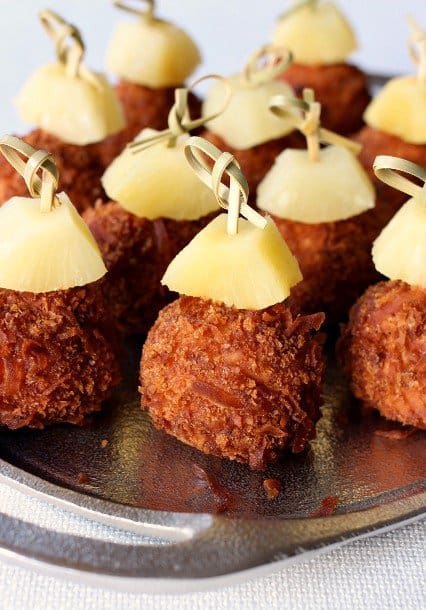 Italian Beef Pizza (which was my favorite)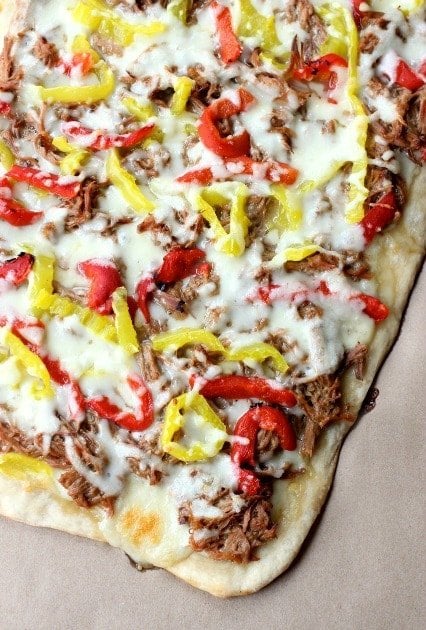 A platter of our Roasted Shrimp and other random things like cheese and crackers. You have to feed people well with all the rum drinking going on.
On top of all the rum and (and to keep in the spirit of St. John) there was a Painkiller station at the back of the room. Don't be afraid of the name, Painkiller's are a coconut flavored rum-filled drink that everyone loved – especially the ladies! Or maybe my wife's friends are just some boozy chicks? Quite possible.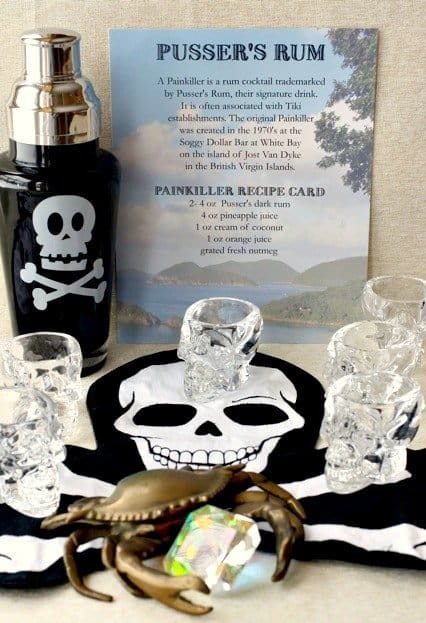 Captain Morgan Private Stock seemed to be the overall favorite of the night, but my favorite was the Zaya Gran Reserva which is a smooth finish rum with a strong nose of vanilla.
The night was overall fun-filled event and again I feel very lucky to have a great group of friends and family that really helped make this rum tasting party such a great event.
And the winner is…?
Congratulations to Isa! That sweet lady went up against all the men at the party and was the only one that answered all eight rums correctly.
Note to self: I need to remember to sit next to Isa next year!