Those plastic blue or red things have their purpose…but if you really want to add some class to your next BBQ, try this Reclaimed Tequila Barrel Cooler!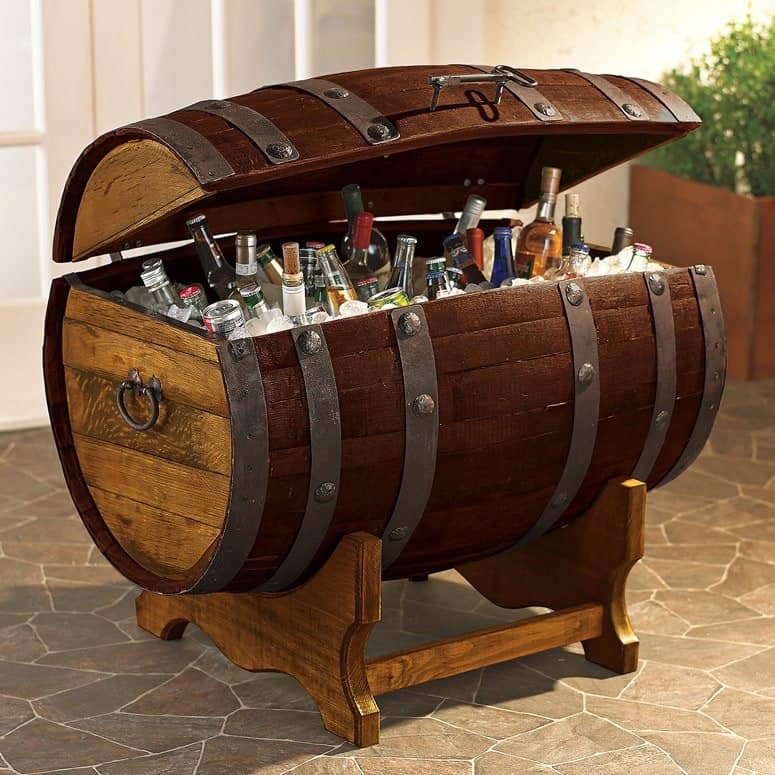 I know I keep talking about summer coming, I really want it to be here soon. Today it's raining and 40 degrees here in Jersey. I thought the nice weather was on its way, but very typical of the weather here on the East Coast, it comes and goes…until one day it's 95 degrees and unbearable.
Well right now, I'm wishing for the unbearable. I want hot- hot weather for tequila drinking. And what would be better than showcasing all your tequila in this reclaimed tequila barrel cooler?
It's definitely a conversation piece and one that you have to make sure you have room for this one on your deck or patio. It's about 3 feet long and 2 1/2 feet tall when shut. There's a plug at the bottom that will easily drain the melted ice when it's empty. It will run you about $500 bucks- but I think it's totally worth it.
Agreed?
Put it right next to your kegerator and fill it with bottles of Don Julio and Coronas. Then serve some Chicken Enchilada Quesadillas and your good to go!
Put it on my birthday list please.