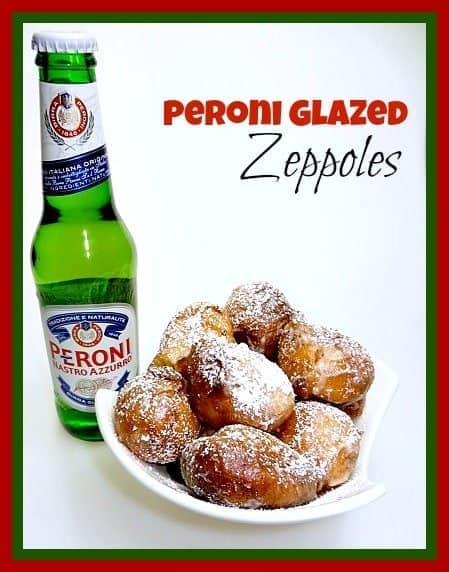 Peroni Glazed Zeppoles, donuts covered in beer…
We took a trip to New York City a couple of weeks ago and just had to stop at Eataly . The place is amazing- a food lover's heaven -especially if you like Italian food. The only thing I didn't get while I was there was a zeppole. So I made myself some Peroni Glazed Zeppoles when I got home.
We seem to have the same routine when we go to Eataly. First we stop at the meat and cheese section, to stand at one of the high-tables and order our antipasto platter. They bring you out a variety of cured meats and cheeses that you inhale while drinking a Peroni or a glass of wine.
While everyone is eating, I usually sneak off and buy some cannolis. This place seriously has the best cannoli I've ever eaten. The shell is thin and super crispy and the ricotta filling is orange flavored and delicious. Yes, I do bring a bunch back to the table to share with my friends. I'm not that kind of guy.
I'm going to get into some more detail about Eataly next week, there's a lot to talk about. Every time we go back there's always something new that we haven't tried.
It is awesome every time. But I didn't get my zeppoles. I've never made them at home before so I was determined to find the right recipe.
Instead of just dusting them with powdered sugar, I wanted to glaze them first. With some Peroni to remind me of my Eataly visit.
Here's how I did it.
First make up your glaze – it's really easy, just add a 1/4 cup of Peroni beer (you can drink the rest) some powdered sugar and a little vanilla. Stir it up and let it sit until you're ready.
You make a "dough" in a sauce pan with some butter, water, sugar and salt.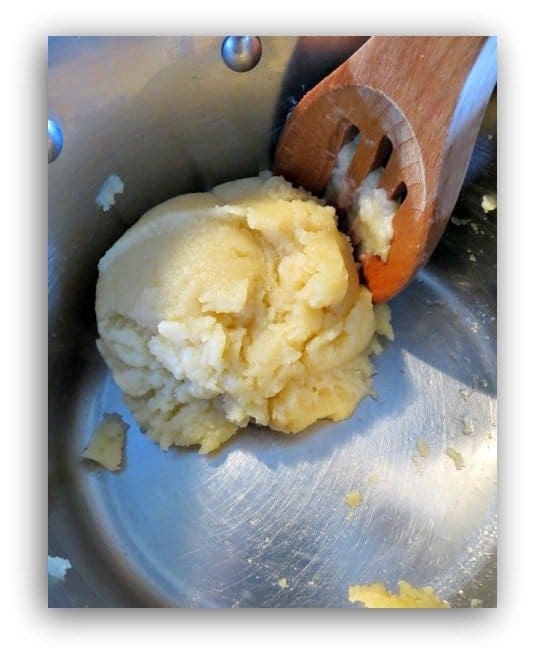 When the dough is done, you put it into a mixmaster and add a few eggs to make it more of a batter. Chill for 15 minutes, then you're ready to go.
Drop the batter into hot vegetable oil and fry for 5 minutes. Dip the zeppoles into the Peroni glaze and then dust with powdered sugar.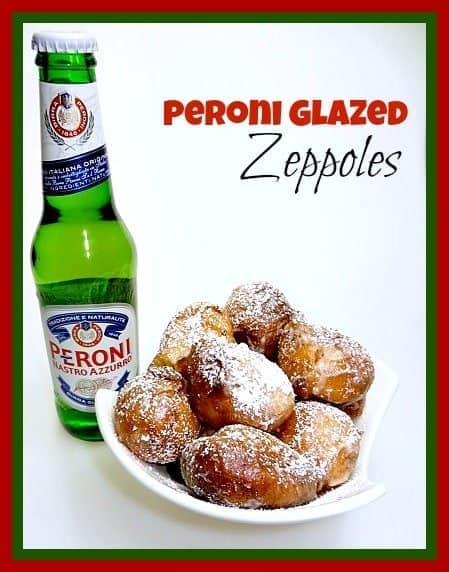 The perfect dessert to remind me of my trips to Eataly- maybe I can suggest they put some of these on the menu?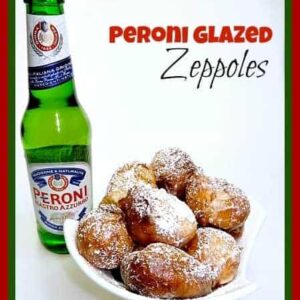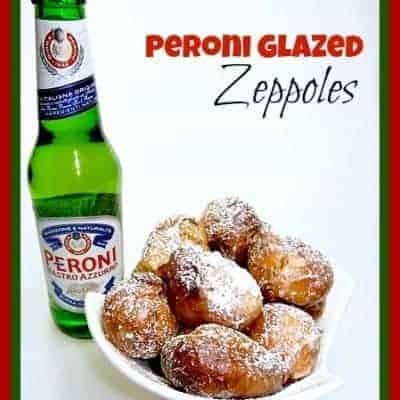 Peroni Glazed Zeppoles
---
Ingredients
1

stick of unsalted butter

1/2 cup

of water

1/4 cup

of sugar

1/4

t. salt

1 cup

flour

3

eggs

1

egg yolk
vegetable oil for frying
For the Glaze
1/4 cup

of Peroni Beer

2 cup

s of powdered sugar

1

t. vanilla extract
---
Instructions
Make the glaze
Add the beer, vanilla extract and the powdered sugar into a medium bowl, stir well.
Melt the butter, water, sugar and salt in a saucepan until it comes to a boil. Boil for 10 seconds, then take off the heat and stir in the flour until it forms a ball of dough. Put back on the heat and stir for 2 minutes.
Take the dough and place into a mixmaster on medium speed. Add in the eggs one at a time, then mix for 2 minutes on medium speed. Place in the refrigerator to chill for 15 minutes.
Heat up your oil in a deep pot, only halfway up the sides, until it reaches 375 degrees.
Drop the zeppole dough by heaping tablespoons into the oil and fry for 5 minutes, turning them over halfway through frying.
Take out and drain on a paper towel. Cool completely, then dip the zeppoles into the Peroni glaze.
Drain on a wire rack and let dry for 20 minutes.
Dust with powdered sugar.