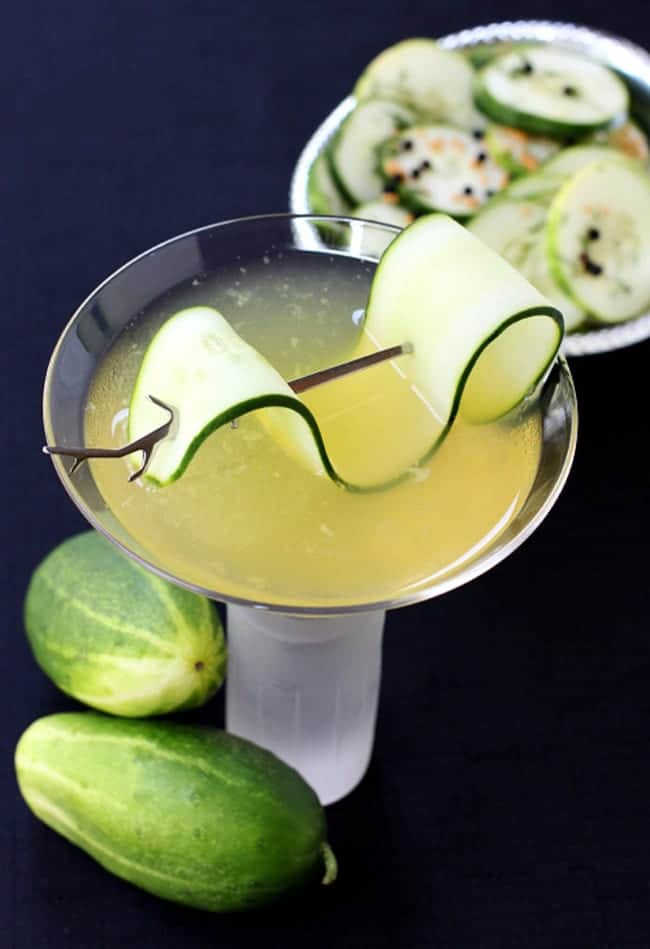 This Cucumber Gin Martini is as delicious as it is refreshing!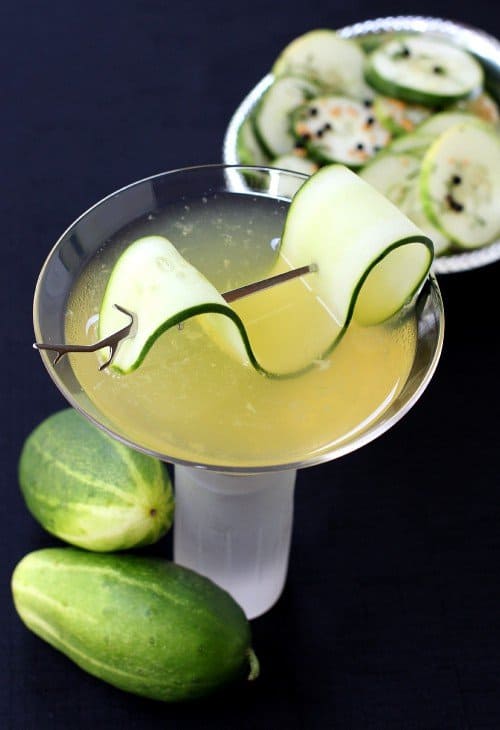 Summer cocktails and martinis are the best one's to make. With fresh ingredients like berries and fruit you can muddle almost anything into a tasty drink. You can even use vegetables like I did here in this drink!
And as far as I'm concerned this totally counts as a vegetable serving. If the FDA can count pizza in my kids lunch as a vegetable serving, I can definitely count this martini as one for me.
When you muddle the cucumber and then shake them into this martini it infuses the flavor of the liquor with tiny pieces of cucumber that go all throughout the drink. Instead of just having it for garnish, you can actually taste the cucumber with every sip.
A friend of ours is growing cucumbers in her garden and brings us cucumber salad all the time during the summer, but she was dying when we made this for her – what better way to use up all those cucumbers than to put them in a martini!
To make this drink all you have to do is grab your favorite bottle of gin (you could use Hendrick's too which is a gin infused with cucumber if you really want to amp the flavor) and get a small cucumber. Muddle three slices of the cucumber until they are pretty liquified…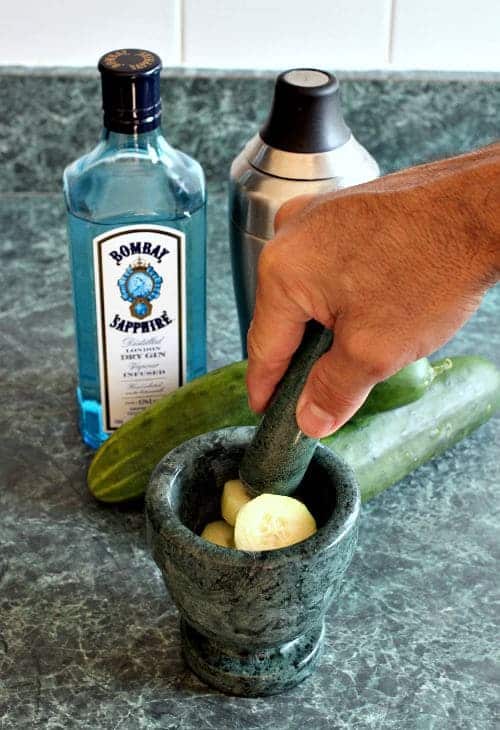 then add in 2 ounces of gin a squeeze of lime and a tablespoon of agave nectar. You can adjust the amount of the agave to your liking, if you like your drinks a little less sweet just add in half the amount.
Shake vigorously so that all that muddled cucumber goes throughout the martini and strain it into a chilled martini glass. Then – of course – you should garnish this martini with a slice of cucumber just to make it look fancy.
Even if you think you don't like a gin martini, you should give this Cucumber Gin Martini a try and see if it changes your mind…It definitely did for me. Head over to Food Fanatic and get some more creative cocktail recipes!