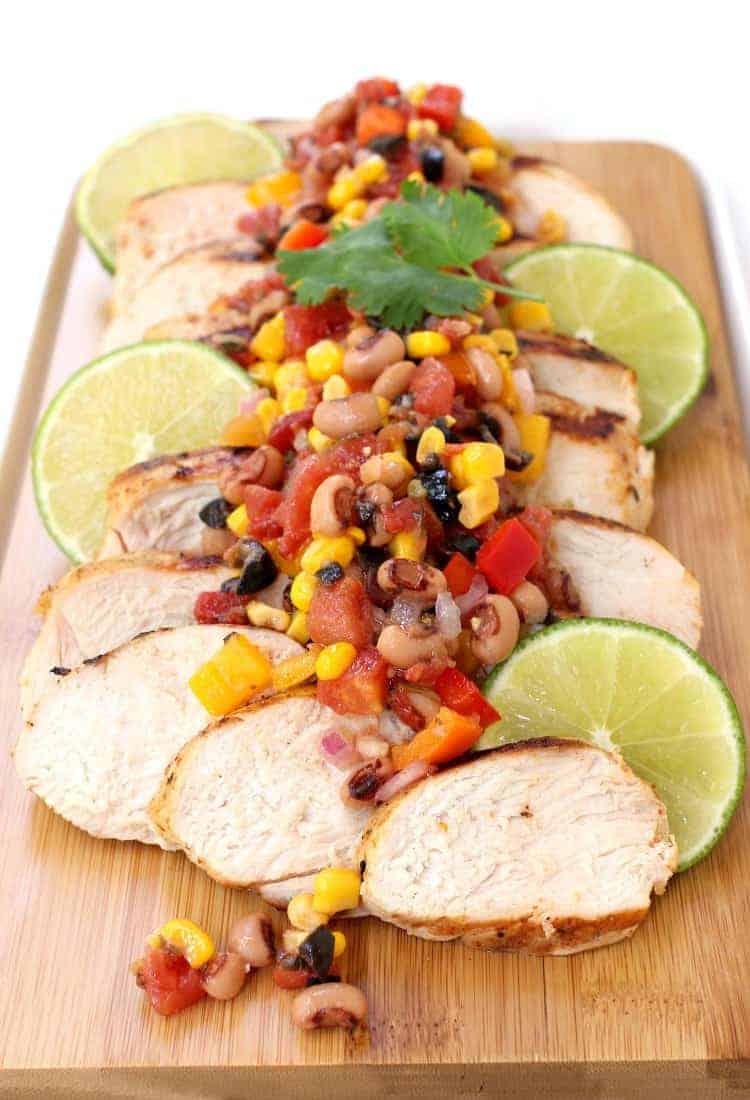 Cowboy Caviar Grilled Chicken
Cowboy Caviar Grilled Chicken is full of fresh, southwestern flavors that take grilled chicken and make it taste like a party!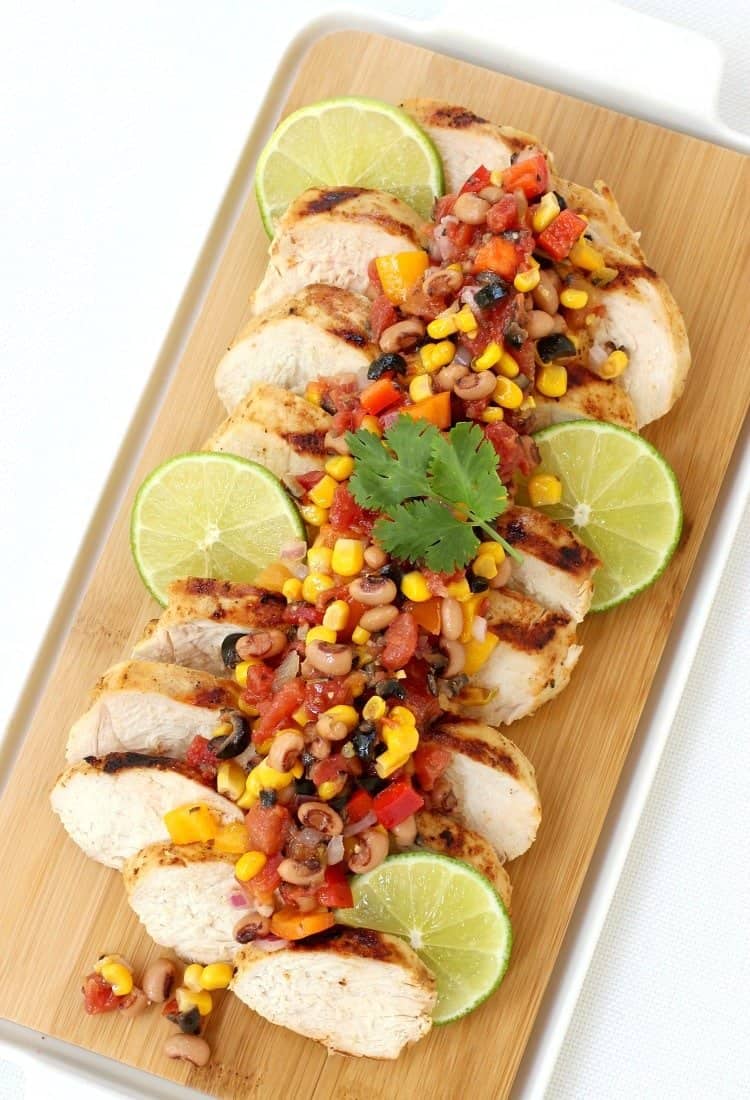 We seem to have grilled chicken in out refrigerator at all times.
Chicken on the grill.
It's a summer staple, and a Fall one too – we stretch it out as long as we can. There's not much in the way of seasonings usually, just salt and pepper, garlic powder and cumin. That's how we make it all the time.
Then we have it for salads and sandwiches for the week…or for hungry kids looking for a snack that they can make themselves.
If you missed my Boozy Cowboy Caviar video in the last post here it is…
But today we're taking that chicken and topping it with our Boozy Cowboy Caviar we made last week and turning that grilled chicken into something a lot more tasty…and a lot more fun.
This Cowboy Caviar Grilled Chicken is definitely company worthy, totally works for a party, but also just for dinner at home with the family. The key here is making sure you marinate the chicken for a least a few hours to get the full flavor…and the Boozy Cowboy Caviar piled on top doesn't hurt so load it on.
After you chicken is marinated and grilled you can start slicing it up and getting the Cowboy Caviar piled on top.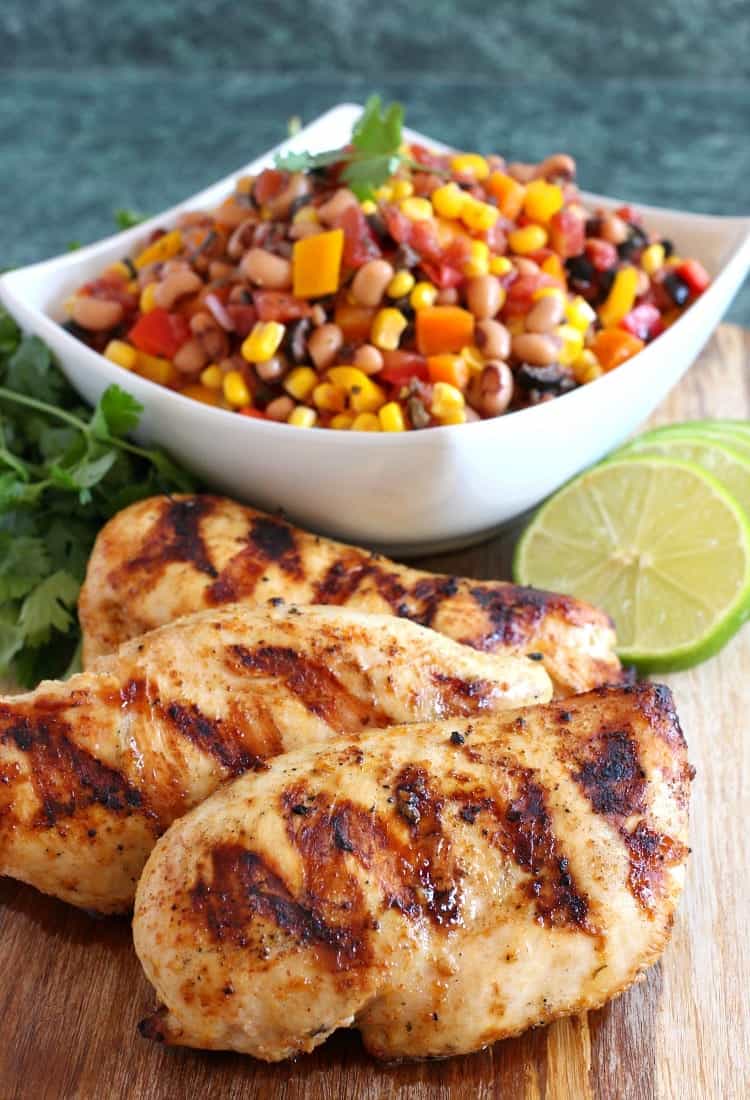 This is how we like to serve it – family style on a big platter so everyone can grab what they want.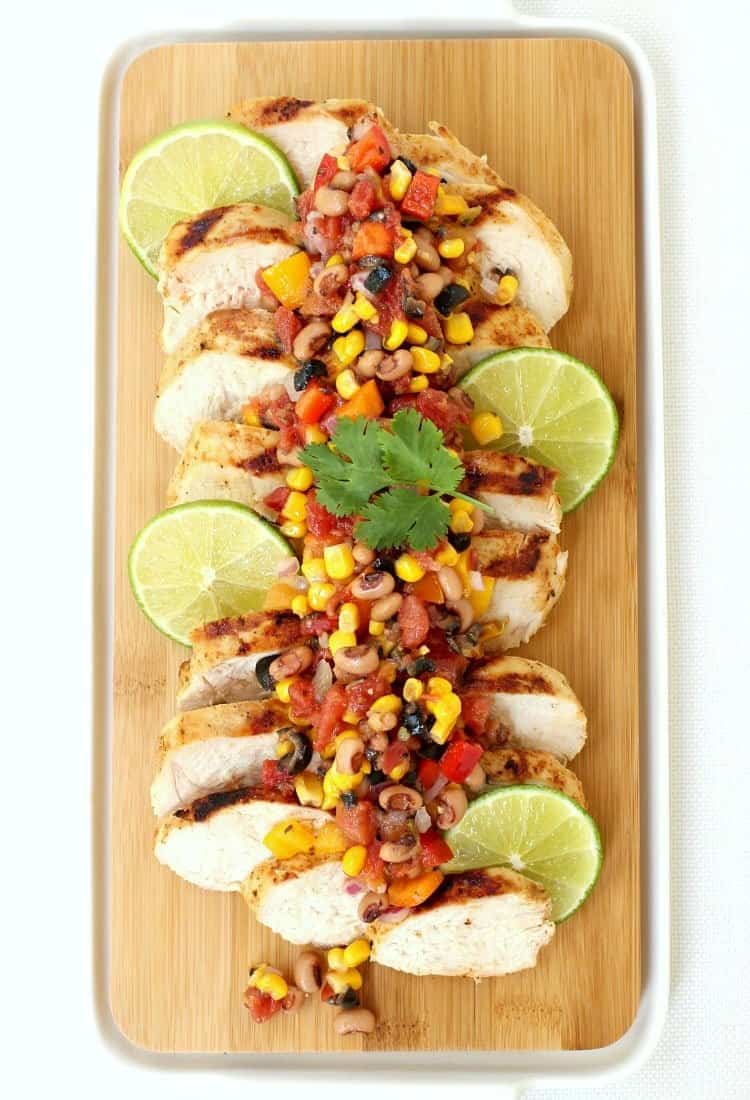 Every bite of chicken has a little of the topping – or a lot – depending on how you like to eat it. But you've never had grilled chicken like this before my friends.
This is the grilled chicken that what will keep them coming back for more!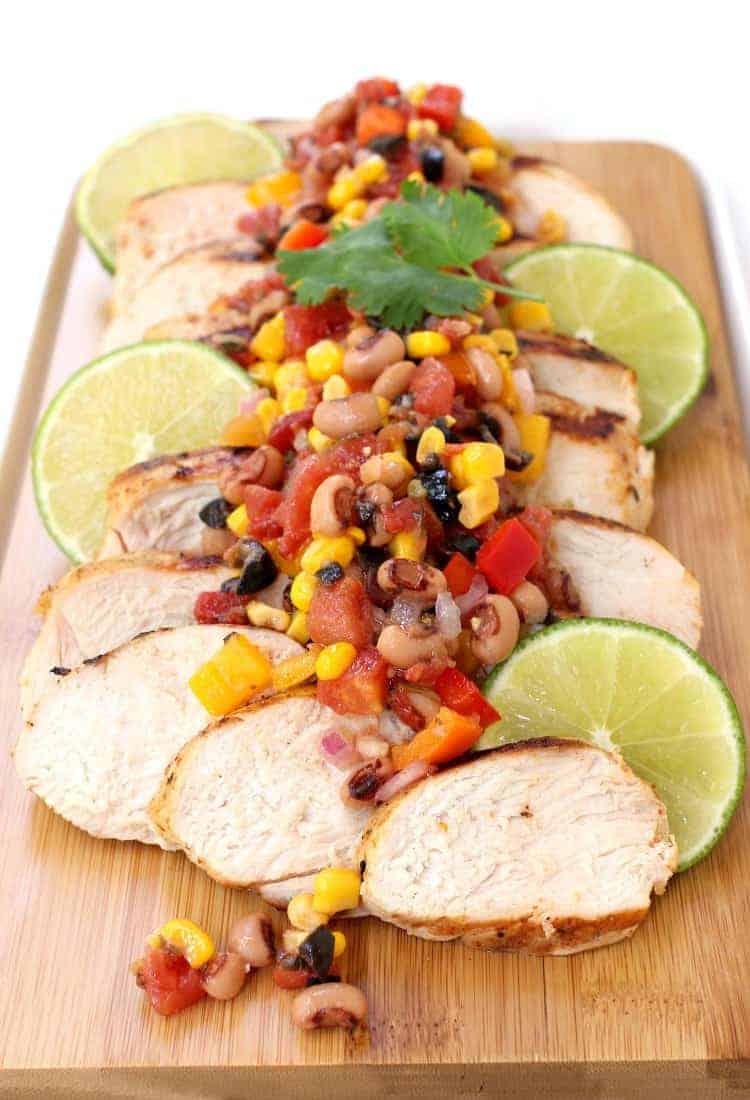 Print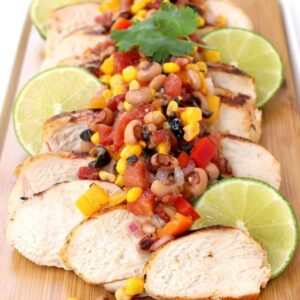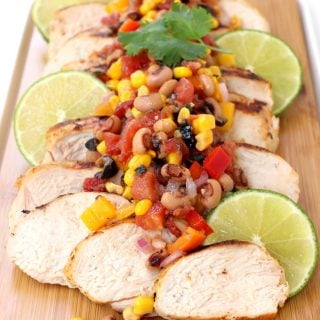 Cowboy Caviar Grilled Chicken
---
Ingredients
3

pounds boneless, skinless chicken breast

1 tablespoon

taco seasoning

2 teaspoon

s garlic powder

2 teaspoon

s cumin

1/2 teaspoon

salt

1

lime, juiced

2 tablespoon

s olive oil

2 cup

s Boozy Cowboy Caviar
---
Instructions
Mix the seasonings together for the chicken and coat well on both sides.
Pour the lime juice and olive oil over the chicken and toss to coat.
Marinate in the refrigerator 4 to 6 hours.
Grill the chicken over medium high heat for 10-12 minutes, turning halfway through cooking until no longer pink inside.
Remove the chicken from the grill and let rest for 5 minutes under foil.
Slice the chicken and place on a serving platter.
Serve the chicken with Cowboy Caviar on top or on the side.