Try this NutLiquor Peanut Butter Vodka in your cocktail recipes! We've used this vodka a few times, and we keep coming up with new ways to try it!
We made a fun PB & J Cooler with this nut flavored vodka, and you can serve it up with our famous Peanut Butter & Jelly Chicken Wings!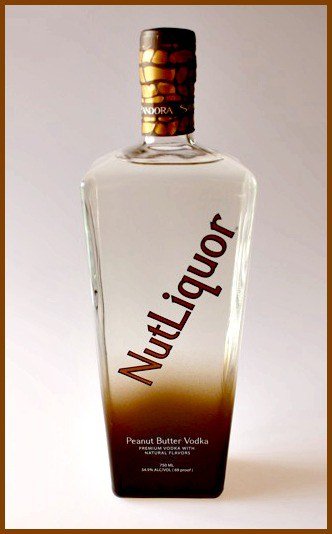 I used this NutLiquor Peanut Butter Vodka in a few drinks lately that have become some new favorites for me. Peanut butter…maybe a strange flavor for vodka? I kind of thought so at first, that is until I tried it.
It reminded me of Frangelico at first, which is a hazelnut liquor that's pretty popular – I love ordering a Nutty Irishmen for an after dinner drink (or as shots for the table) when we're out to eat.
But I soon discovered Nutliquor Vodka definitely has a distinctive peanut butter flavor. I used it in my PB&J Cooler which is a light sipping drink, but I also had thought of making it into a martini…pretty much because the vodka is staright up then. No seltzer to water to water it down.
I looked on their website and found a PB&J Martini made with Chambord that I thought sounded pretty interesting, or you could make my PB&J Cooler and just strain it into a martini glass and loose the seltzer.
And here's the good news – those of you with peanut allergies can still enjoy this delicious vodka as it doesn't contain a peanut allergen. Finally some good news for those peanut allergy sufferers…you can at least have vodka!
I have read a few reviews that say the peanut butter flavor in this NutLiquor is very similar to a Reese's Peanut Butter cup in flavor, so if you're a fan of the peanut butter cup, this is the vodka for you.
The possibilities are pretty endless. You could use this to make a peanut butter cup boozy milkshake or add Grand Marnier or Amaretto for some after dinner drinks.
I think a great idea would be to have a few friends over and have a "cocktail recipe" party. You could print out some recipes from the NutLiquor website and see which one is the best…or throw out some different liquors to mix with the Nutliquor and see who can come up with the best drink!
Let me know if you come up with a new favorite!