Have you tried
Cooking With Himalayan Salt? We've made a few things so far and I have to say, for a dinner splurge at home, it adds so much flavor!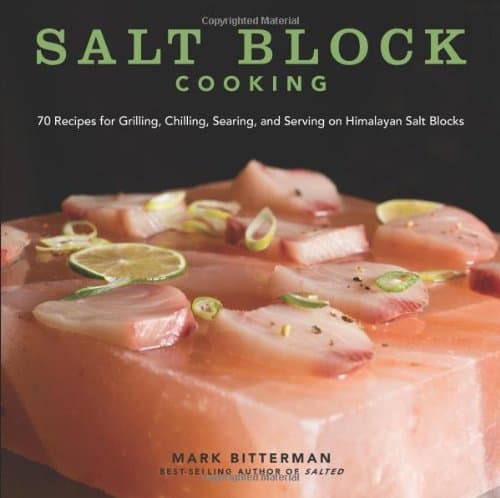 I've been reading a lot lately about Himalayan Salt. I wasn't sure what the big deal about it was, until I really started understanding what it was all about.
The idea is to cook with salt, not add salt to your food. The Himalayan Salt Blocks are harvested from Asia and are said to be one of the best conductors of heat.
Mark Bitterman wrote a book completely dedicated to cooking on salt blocks. Salt Block Cooking: 70 Recipes for Grilling, Chilling, Searing, and Serving on Himalayan Salt Blocks. I actually found it very interesting and the photography he has in the book is pretty amazing. Let alone the interesting recipes.
You can use them as a warmer to serve food on and keep it warm, sizzling hot for fajitas, or for curing meats. The best thing is that your salt block pretty much just wipe it clean, no pots or pans to be messing with.
I was looking at interesting tailgating gadgets for this week and in a round about way, that's how I found the salt block. You can thrown the salt block right on your grill whether your at home or tailgating in a parking lot. I'm thinking this would make some pretty insane shish-kabobs, or fish tacos, or even just a burger.
Something interesting to try, for sure.
But what I thought was even more interesting were these Himalayan Shot glasses!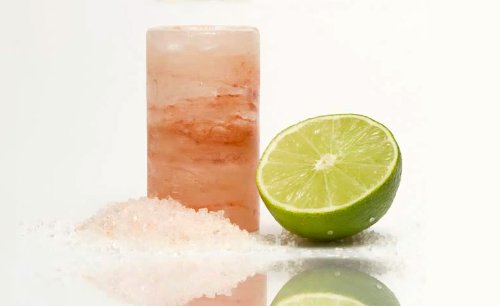 Spice Lab Himalayan Salt Shot Glasses
If you're a lover of tequila though, these are definitely for you. The longer you leave your shot in the glass, it says, the more Himalayan Salt flavor you'll get…Sounds good, but a shot's a shot. We're not leaving it in the glass. I guess you could pour them ahead of time and let them sit a bit. You can stick them in your fridge and let them get cold before you pour, or pour your tequila and then stick the shot glasses in the refrigerator for a little while.
This is definitely tailgating Mantitlement style. Kicking it up a few notches for sure – if you see me up there on the top deck at the Yankees parking garage, come one over and have some tequila with me.