Champagne cocktails are a fun way to take your cocktail game to the next level. They're fun, festive, and fancy, and perfect for a romantic night in, a refreshing day in the sun, or a party.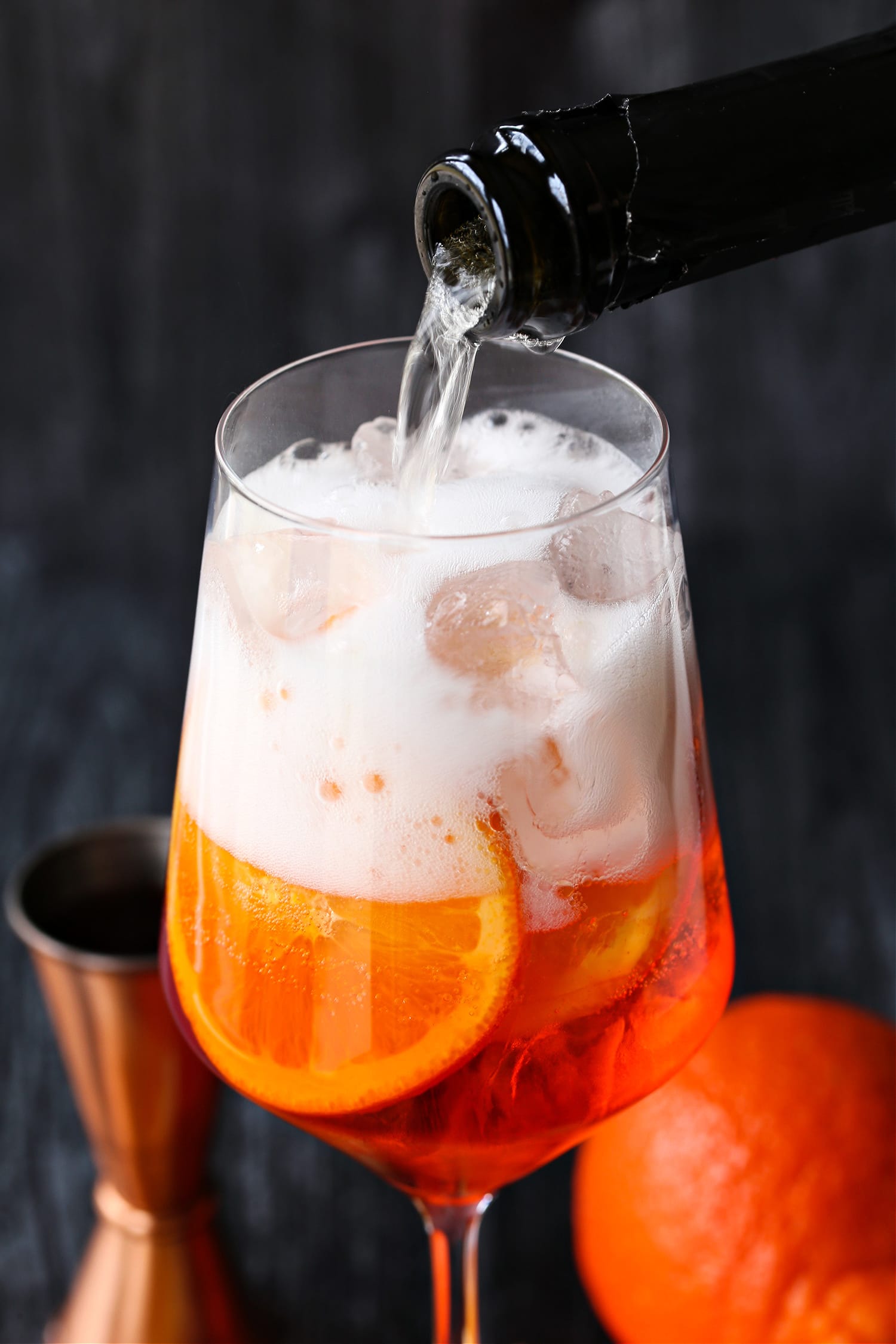 When most people think of champagne, they think of mimosas. But what if I told you that mimosas are just the tip of the iceberg when it comes to champagne cocktails?
No disrespect to mimosas, which are great, but there are so many incredible champagne cocktails that go beyond just pouring some orange juice and champagne into a glass. So let's make some of them!
I've compiled a list of 11 of my favorite champagne cocktails. Some of them are traditional cocktails that you've heard of, taken to a new level with the addition of champagne. Some of them are flavor combinations you would never think to try … but trust me, they work! And all of them are delicious. You've got to try them out.
Why Make Champagne Cocktails?
I don't think anyone ever needs an excuse to make a cocktail, but champagne cocktails aren't the most common things in the world. So why make them? Here are a few reasons.
They're fun. Have you ever noticed how many cocktails have seltzer, club soda, tonic water, or soda in them? That's because drinks with bubbles are fun! And they're a lot more fun when those bubbles are alcoholic and delicious, which champagne is.
They're fancy. Adding champagne to a cocktail is an easy way to instantly make any drink more fancy. I mean, think about mimosas! They're just humble OJ with champagne on top … but that champagne turns a staple breakfast drink into a fancy brunch cocktail. It's the same thing with all 11 recipes on this list. They all feel fancy!
They're impressive. Champagne cocktails are fairly uncommon, so they're a good way to impress people. Having a little party? Serve a champagne cocktail to everyone and watch the reactions from your guests!
They're easy. Champagne is like a three-for-one cheat code with cocktails. It's sweet, bitter, and bubbly. Most of these recipes are super easy to make, and don't have many ingredients … in part because of how much work the champagne does!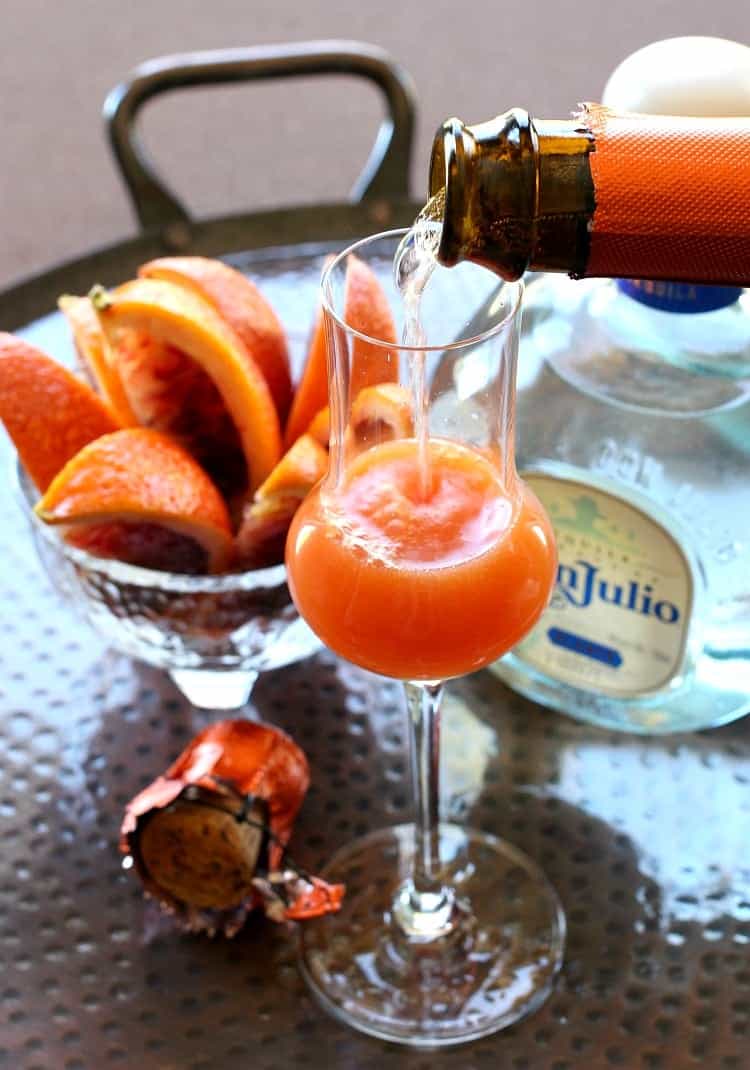 What's the Difference Between Champagne and Prosecco?
Technically, there's only one difference between champagne and prosecco: where the wine is made. They're both sparkling wines, but all champagne is made in the Champagne region of France, while prosecco can be made in other places (it's usually made in a certain region in Italy, though).
Prosecco is usually a little bit more fruity, while champagne is a bit more floral, citrusy, and yeasty. Prosecco is also usually a bit cheaper than champagne.
When it comes to cocktails, the two can be used interchangeably. You can always use champagne in a cocktail recipe that calls for prosecco, and vice versa.
11 Champagne Cocktails You Have to Try
These 11 champagne cocktails are fun, festive, and perfect for almost any occasion. They're easy to make, and way better a traditional cocktail!