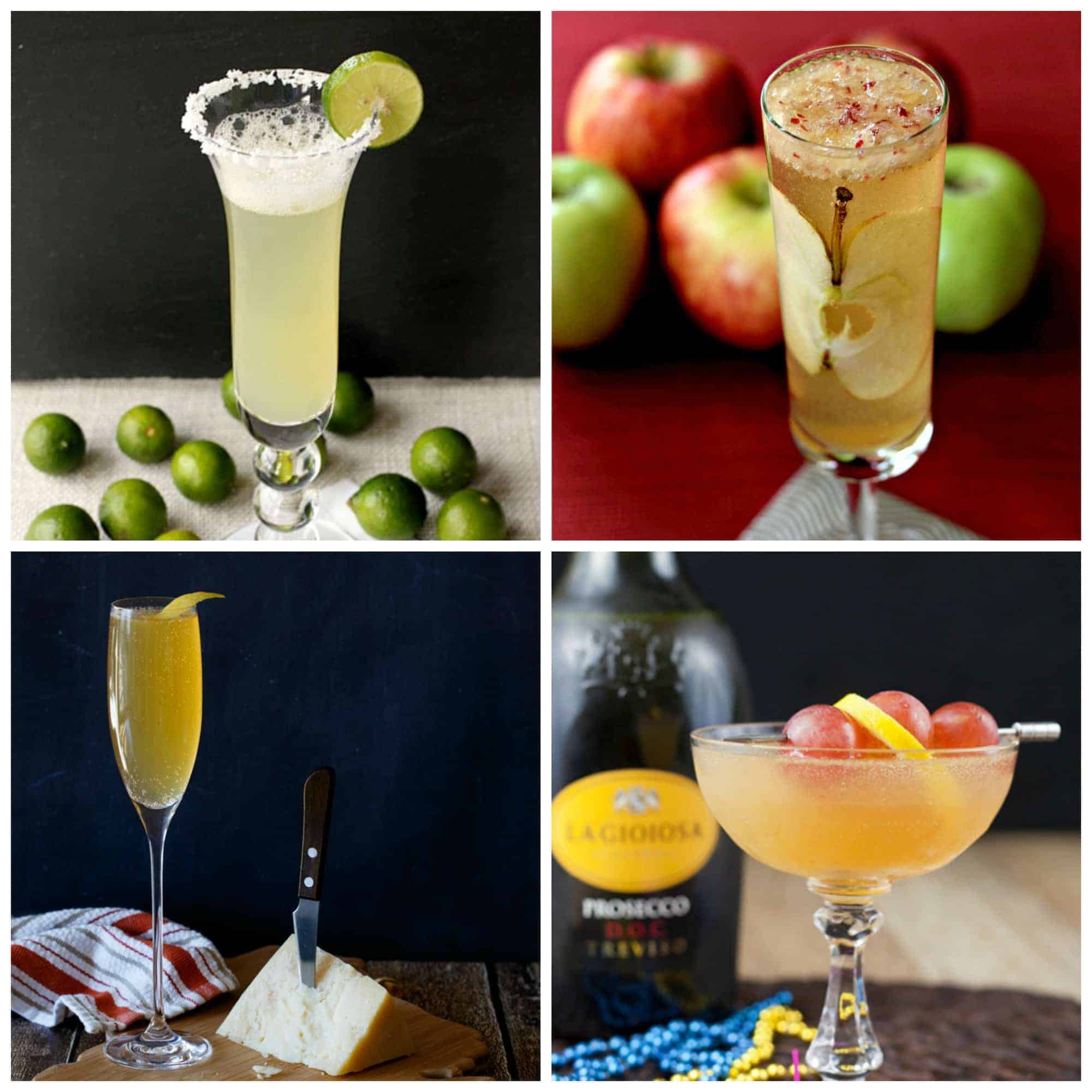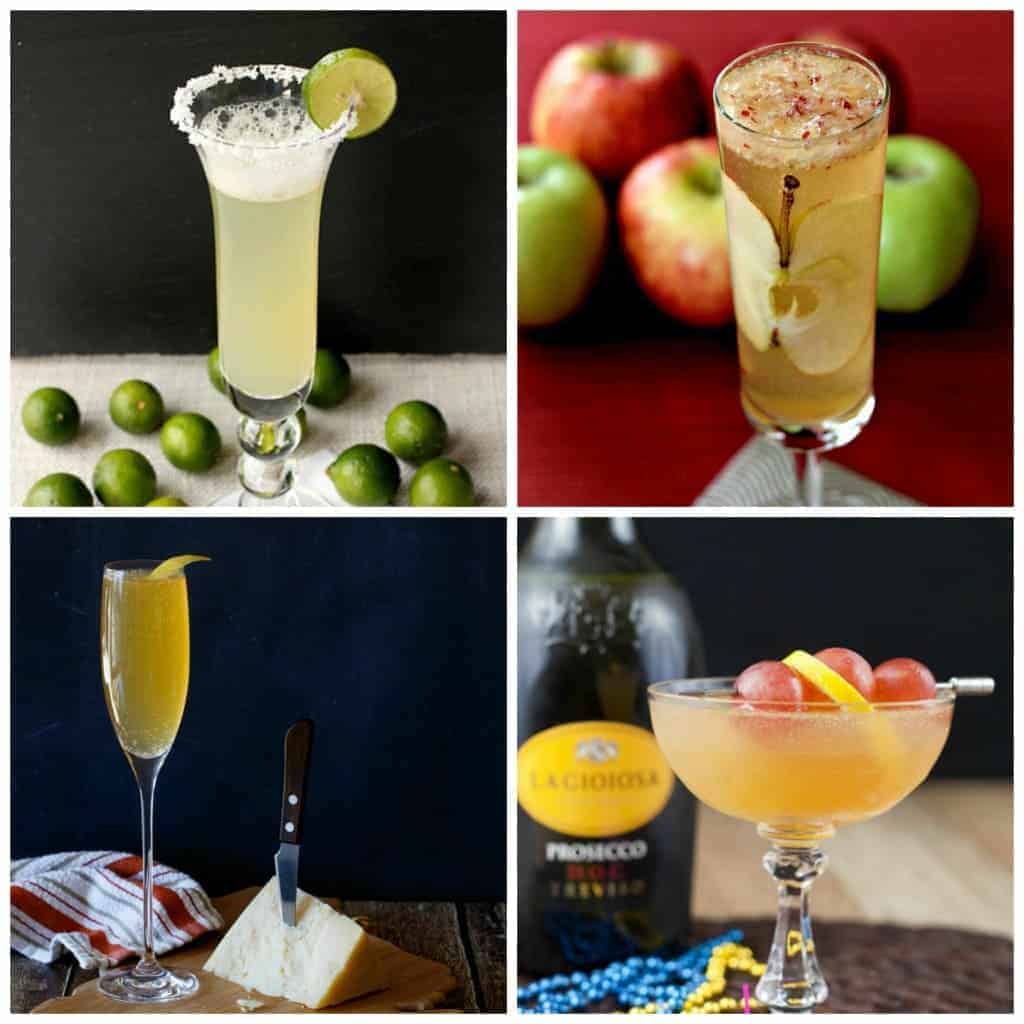 It's New Year's Eve in a few of days and I thought you might need some Champagne Cocktail ideas!
You're always going to put out the standard beer, wine and liquor so everyone can have what they like but for New Year's Eve parties there's always champagne.
Champagne or prosecco usually goes pretty quickly around our house. The wife and her friends seem to like it a lot – just straight for them – no orange juice or anything to cut it down. Just bottles and bottles of prosecco.
OK, maybe not bottles and bottles, but they go through it pretty quickly.
But I think if I made them some of these champagne cocktails and they'd be in heaven.
Let's start with my Champagne Margarita.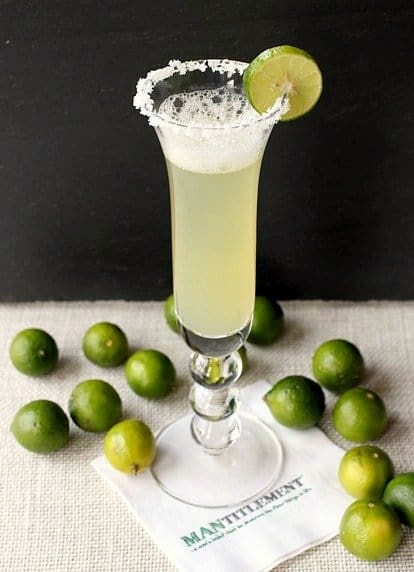 This drink combines prosecco (or champagne) with a margarita base that is our favorite margarita recipe. It's simple and to the point. No mixers, all from scratch.
Or there's my Apple Bourbon Bellini I made for Food Fanatic.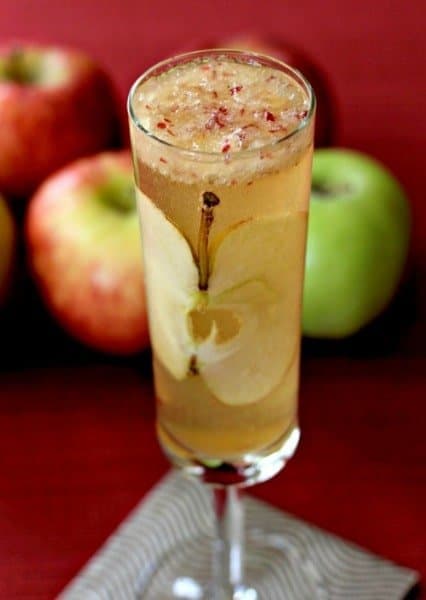 This one is up there on the list for me. Apple bourbon, homemade apple puree and prosecco. I love apple bourbon, it's great straight up or mixed in a ton of different cocktails. This is definitely a bellini with some kick.
Then I found a recipe for a Sparkling Apple Sidecar from Shared Appetite.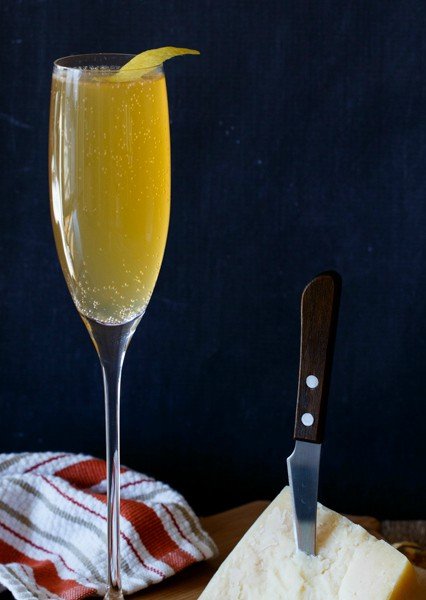 I mentioned that I love apple bourbon? I guess it's the apple taste for me because apple brandy is up there too. Combined with cider and prosecco – I'm in. Definitely a champagne cocktail I'll be trying.
And last but not least there's this Sparkling Grape Cocktail from One Martini.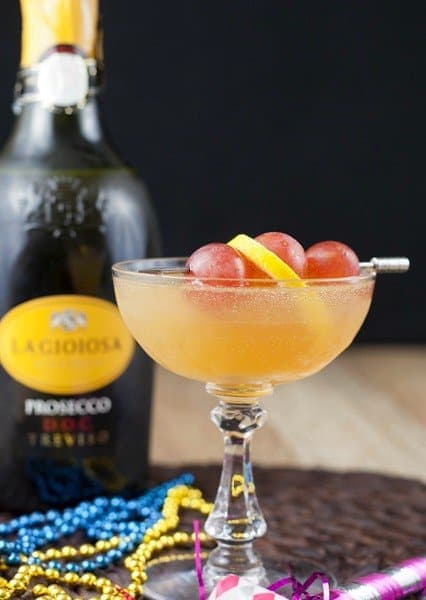 Cognac and prosecco – also a great combination. And they've muddled it with grapes because a tradition in Spain says that if you eat 12 grapes at midnight you'll have good luck all year.
When we're talking about having good luck, I'm going to try any tradition that I hear about. So I guess I'll be making the Sparkling Grape Cocktail this year. Or I could make one of the other drinks and just buy a big bag of grapes.
If 12 grapes are good luck then a whole bunch of grapes would be better, right?