These Birthday Root Beer Floats are not only a delicious dessert to make for a party, the fun is in finding all the ingredients!
There's a lot of reasons why you might not want to have a birthday party out somewhere these days. Having a fun, scavenger hunt like we did here or making a root beer float bar is a great, budget friendly way to make a party feel special! Serve our famous Chili Dogs along with crispy homemade Shoestring French Fries and your party is done!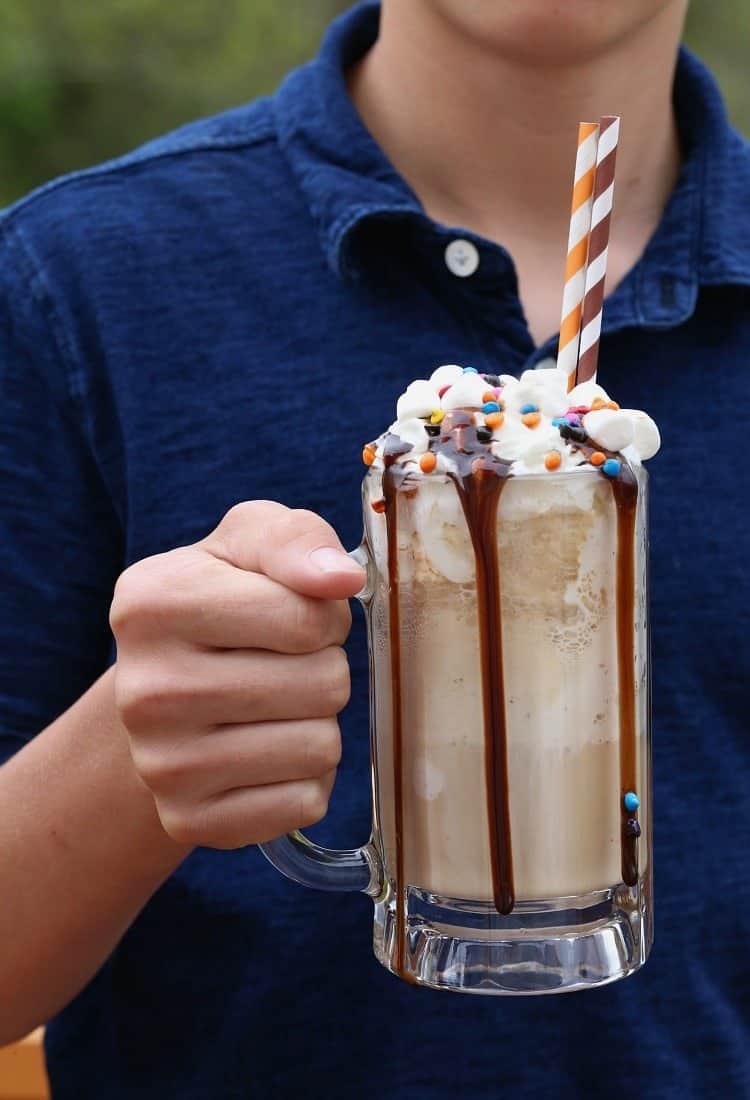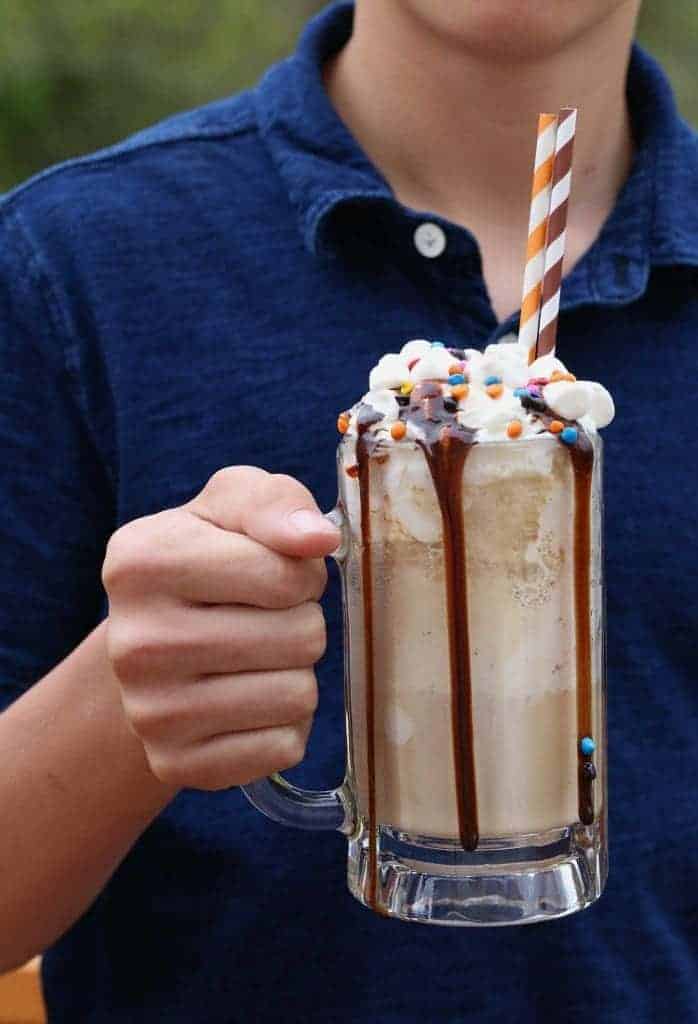 When the weather gets warmer, we're pretty much living outside. For us on the East coast we only get a few months out of the year that the weather is really warm so we make the most out of it that we can.
Summer time memories for me growing up was a lot of "make our own fun" activities outside. That usually meant go outside and just play. Which was OK for us, that's what summer was all about. We didn't go on a lot of vacations other than to the Jersey shore, but it was at the Jersey Shore where I had my first A&W Root Beer Float.
And I've loved them ever since.
It's one of those things that I still have a drink of as an adult and I think of the boardwalk where I first had it way back when.
Every single time.
So I wanted to create that kind of experience for my boys too and I thought my youngest son's birthday was the perfect day to do it.
Do you guys have these marathon birthday parties too like we do? Like there's a kid party, a family party (that sometimes turns into 2 family parties depending on who can and can't make it that day) and then there's the actual birthday that you can't just treat like any other day…especially when you're dealing with a 9 year old who is ALL about celebrating on his birthday.
That's when I came up with the idea of a birthday scavenger hunt with A&W Root Beer Floats as the prize at the end.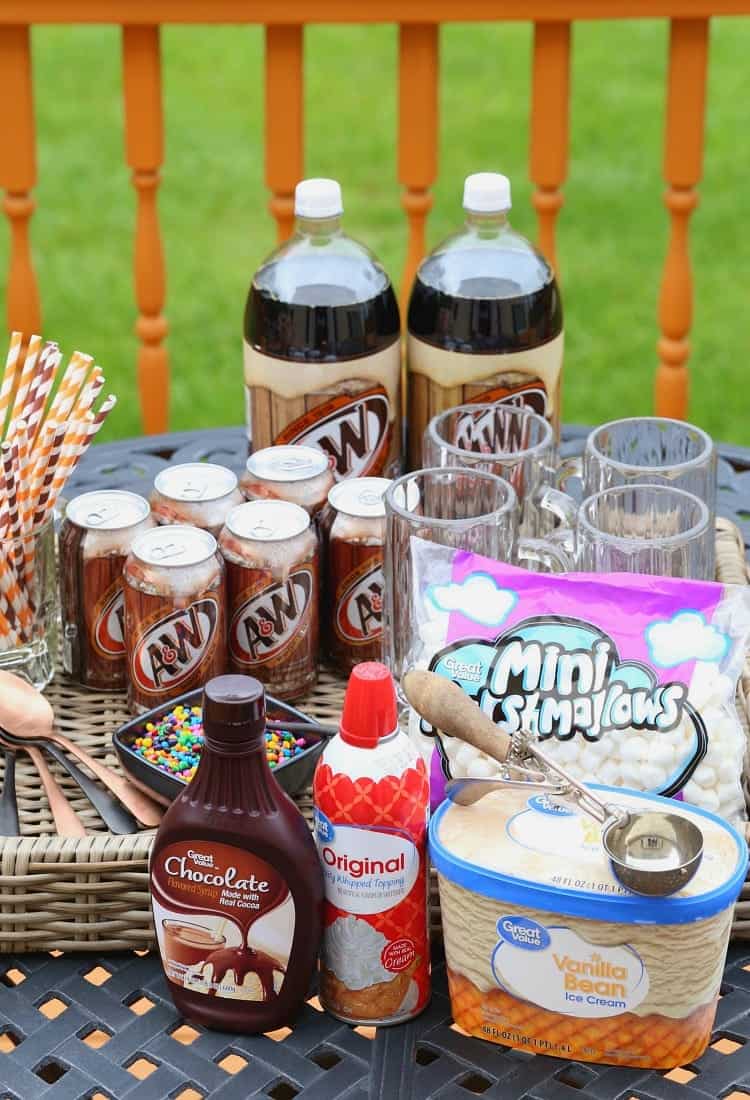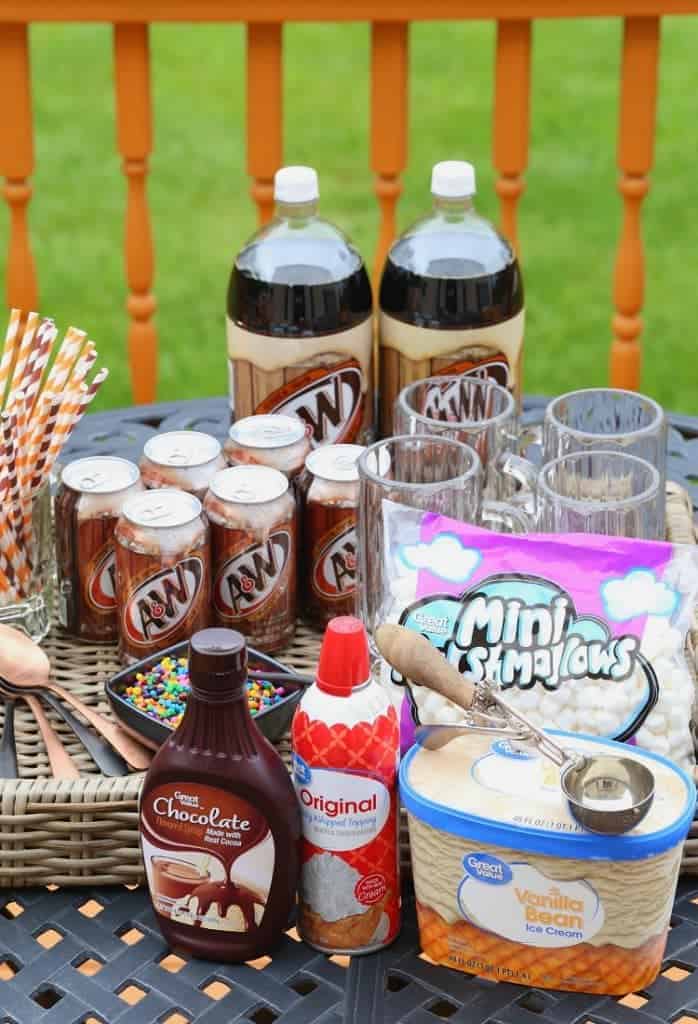 I headed out to Walmart and grabbed everything I needed – A&W Root Beer and lots of it. Marshmallows, sprinkles, chocolate sauce and whipped topping. I love that Walmart is a one stop trip for things like this especially when I'm getting this party together at the last minute.
After dinner on the deck the kids headed out in the front to play so I stayed out back and got all the topping ingredients hidden in the back yard for dessert. That's the other fun part about summer and especially the neighborhood that we live in – the kids go out to play. All day and a good part of the night. They run through the yards and play with whoever is out, no organizing play dates they just GO.
Once they got back for dessert I let them know they were going to have to "find" their dessert tonight. Nope, there wasn't going to be a birthday cake – it was going to be a different birthday treat tonight.
And so it began. First it was the whipped topping up in the swing set…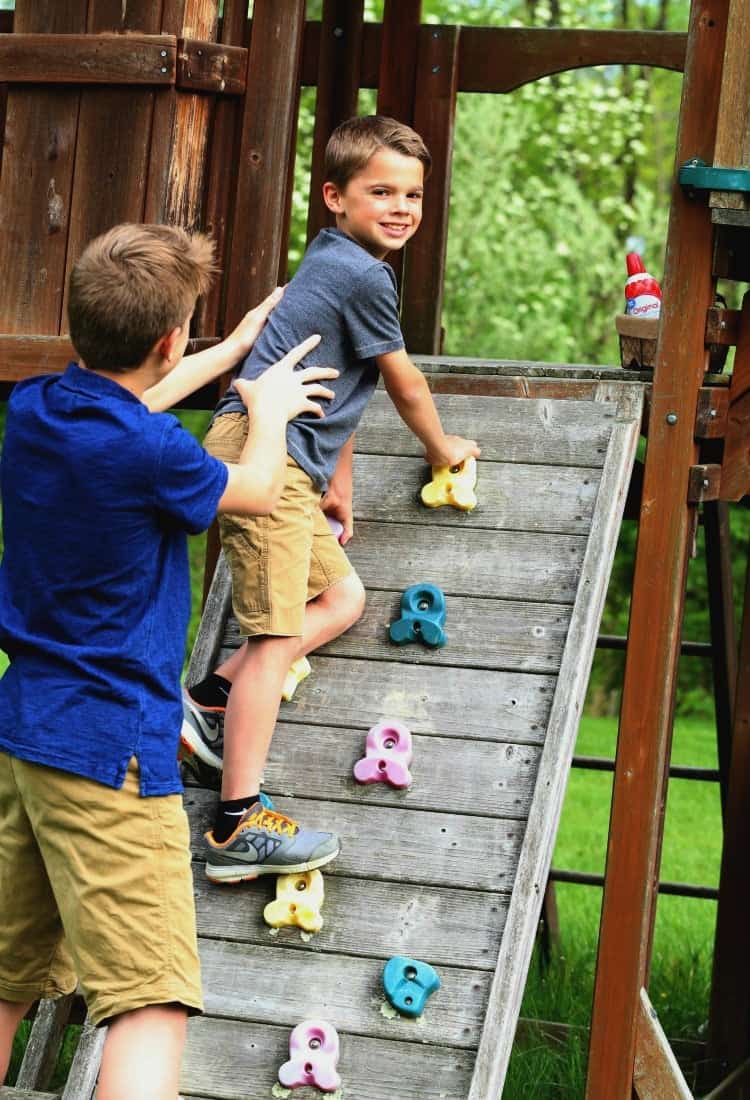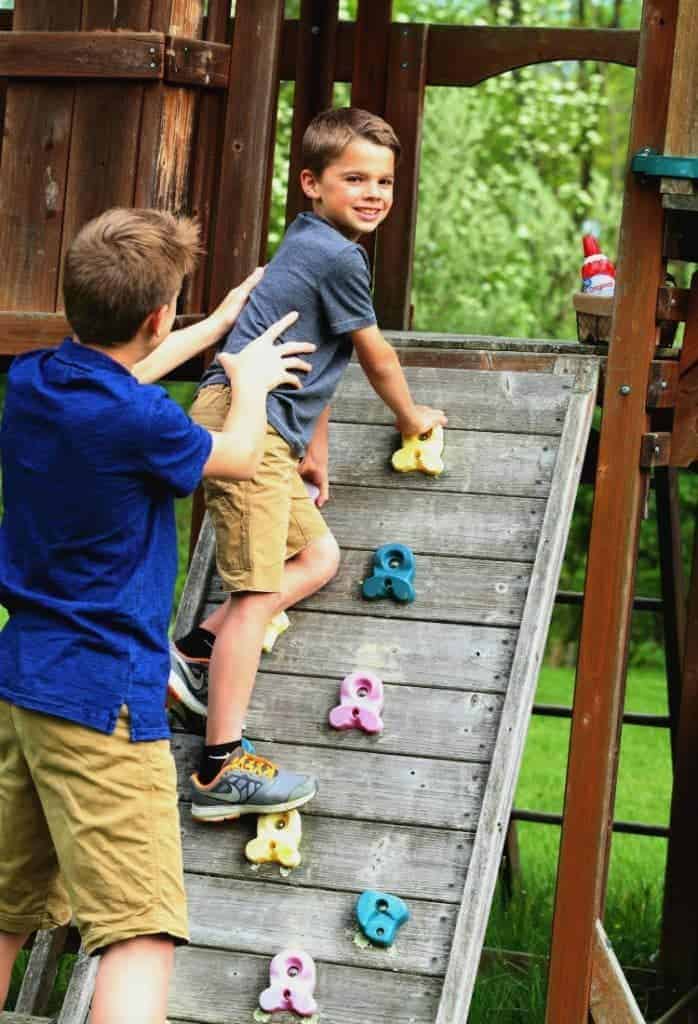 I had to make sure I grabbed two cans when I was at Walmart – they use a lot of whipped topping – on everything.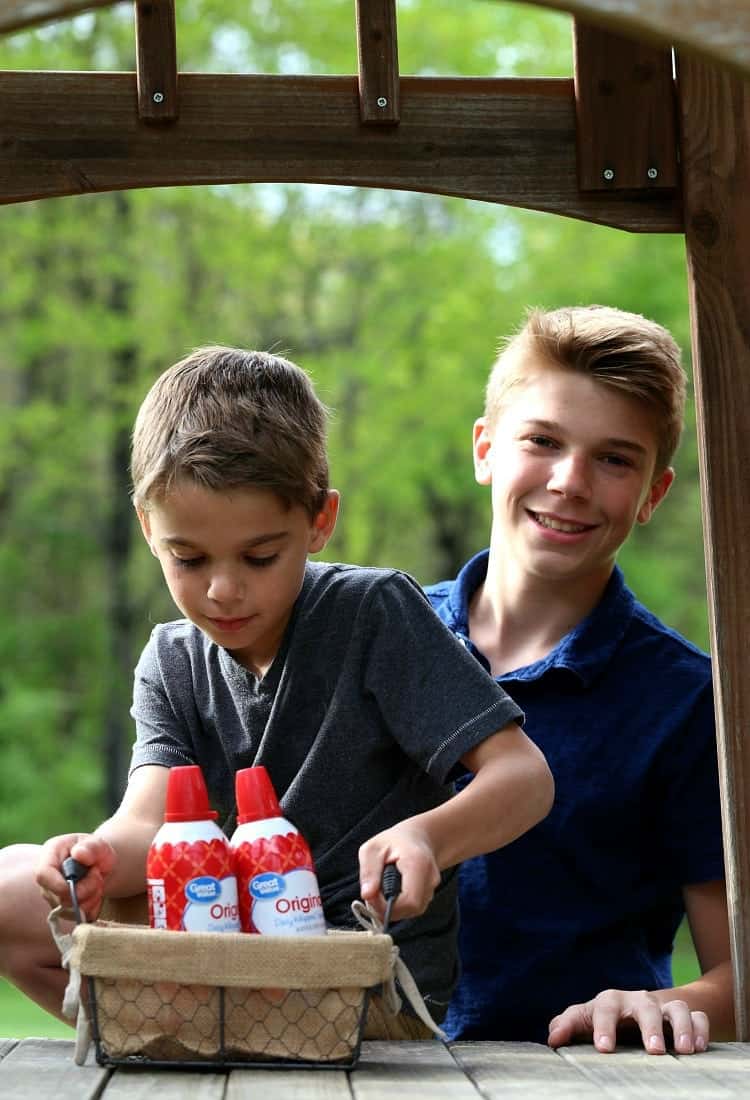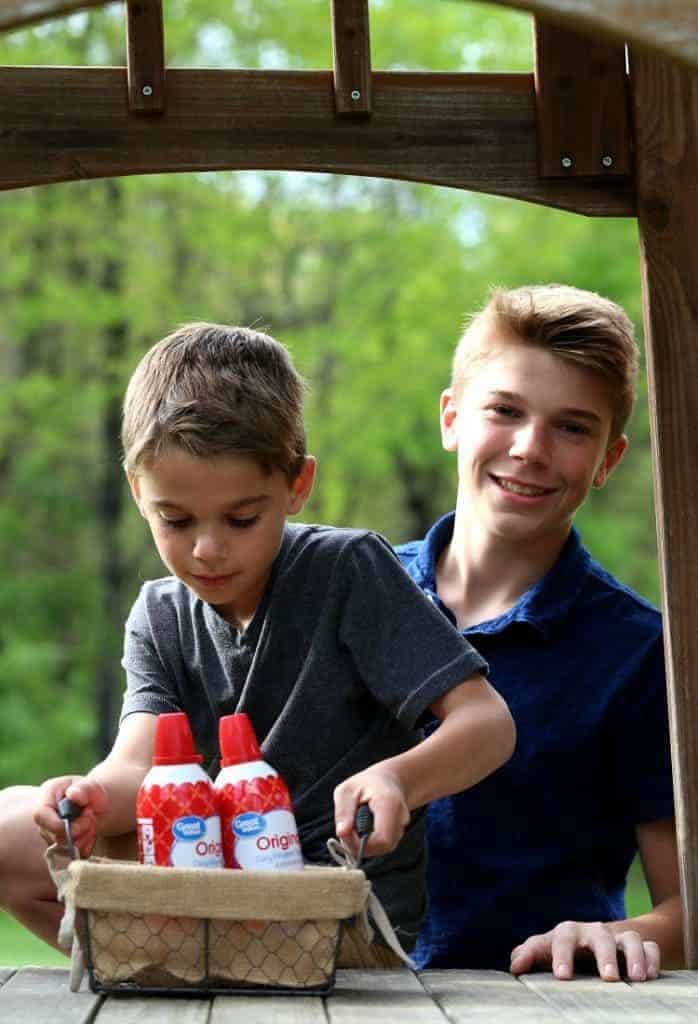 Next the chocolate sauce and marshmallows were behind the play house…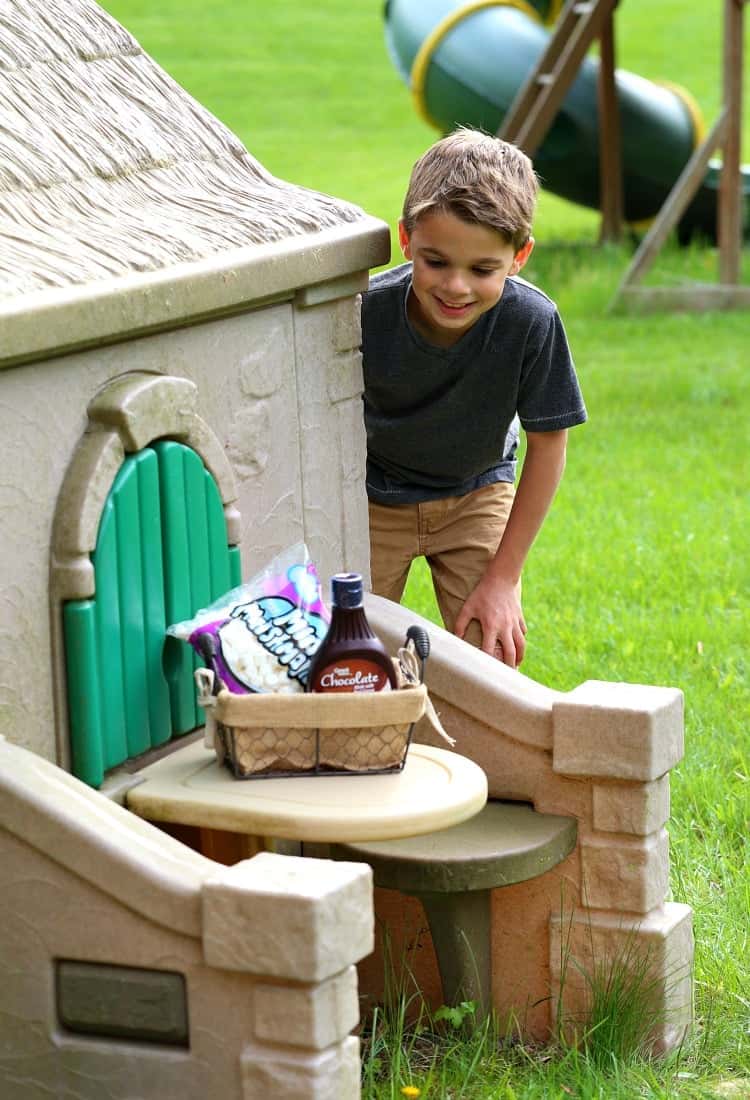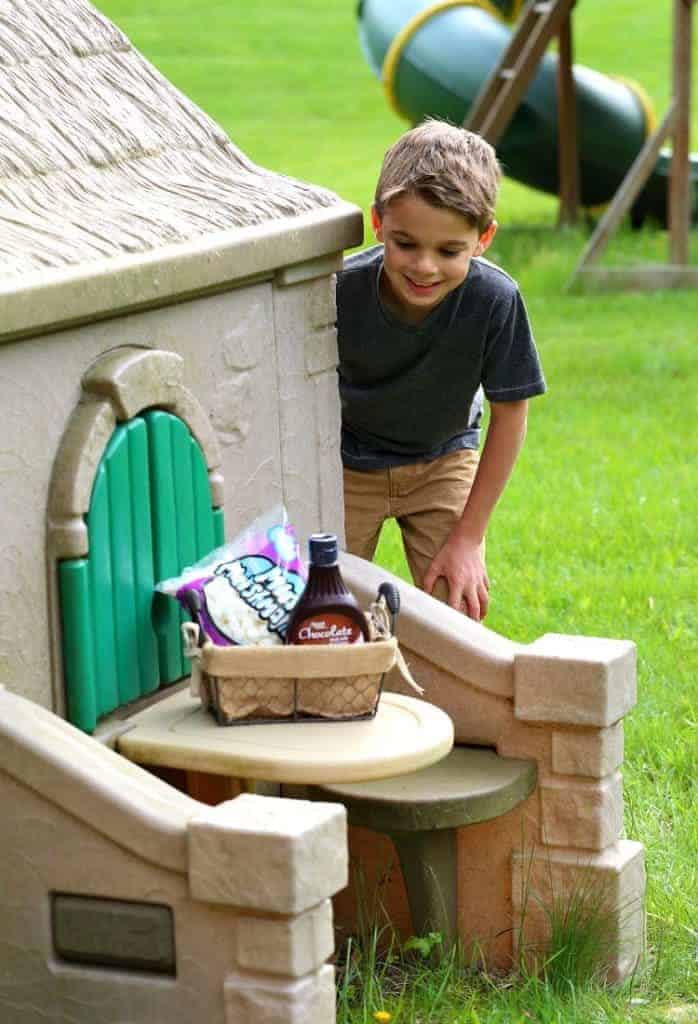 Evan was excited to find the marshmallows, he could eat that whole bag if we let him!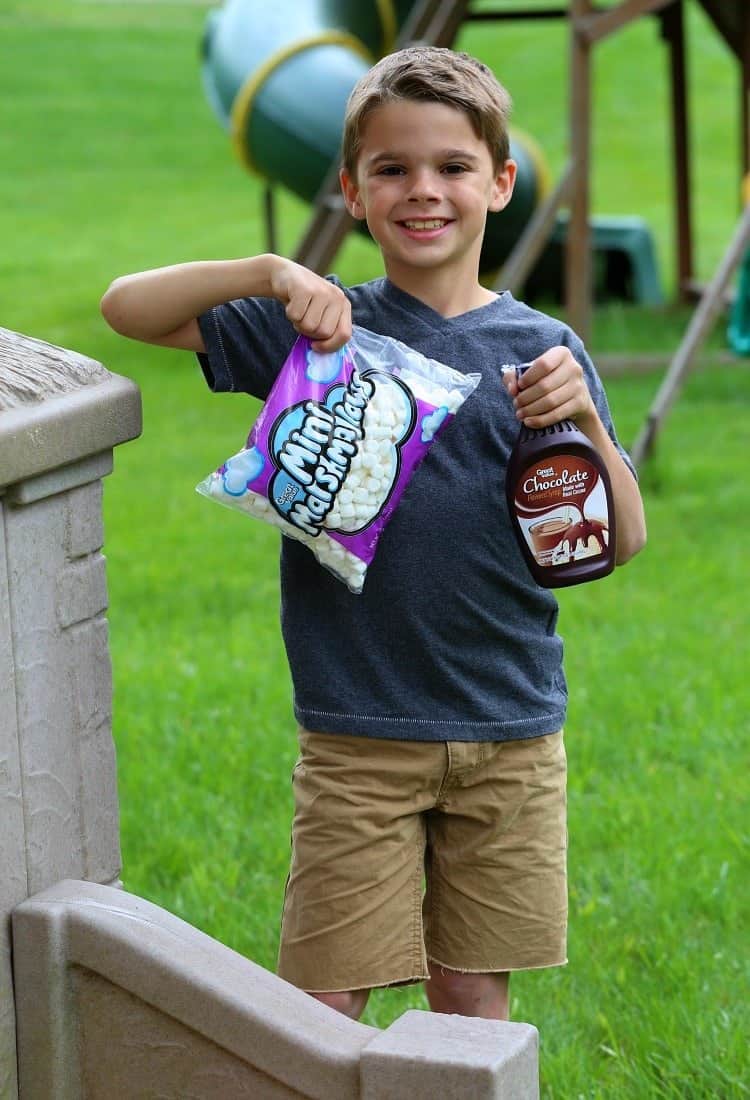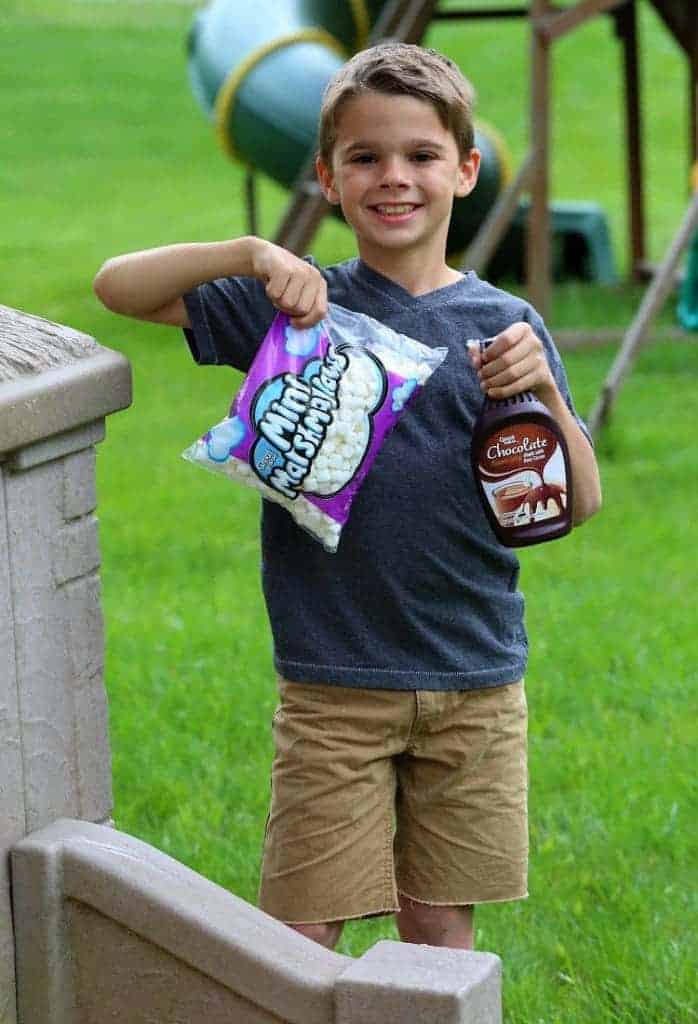 Now it was back around front to find the most important ingredient – the A&W Root Beer! We got cans, we got bottles…definitely had to make sure that we didn't run out of root beer.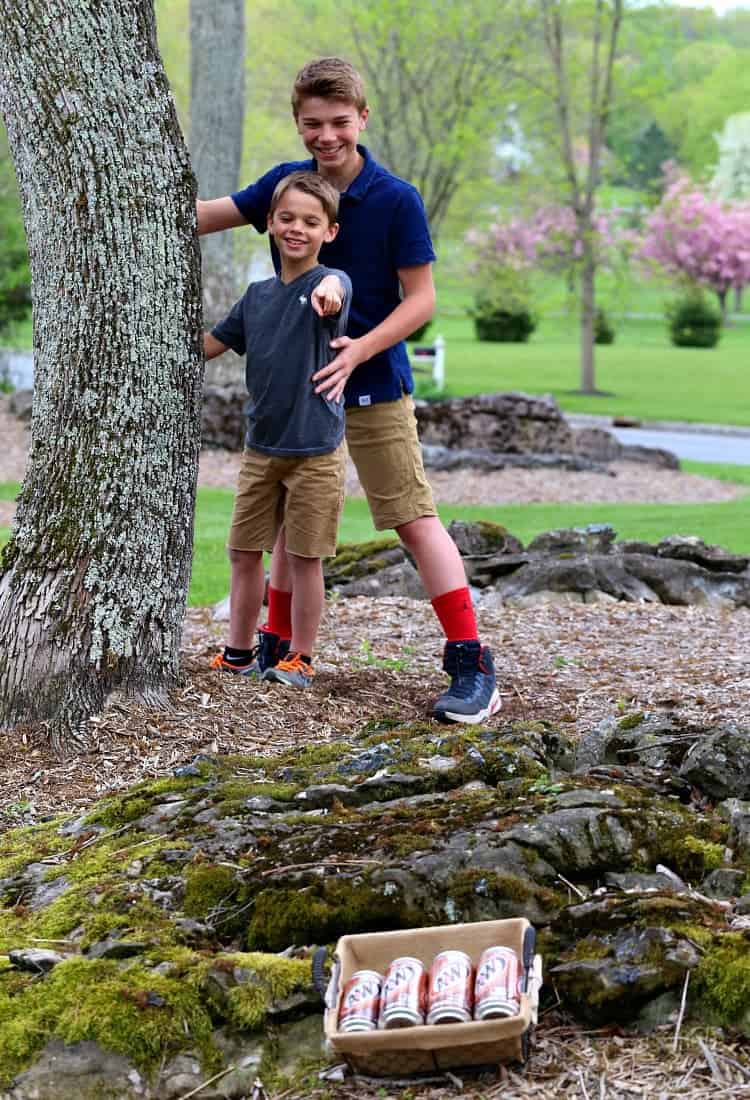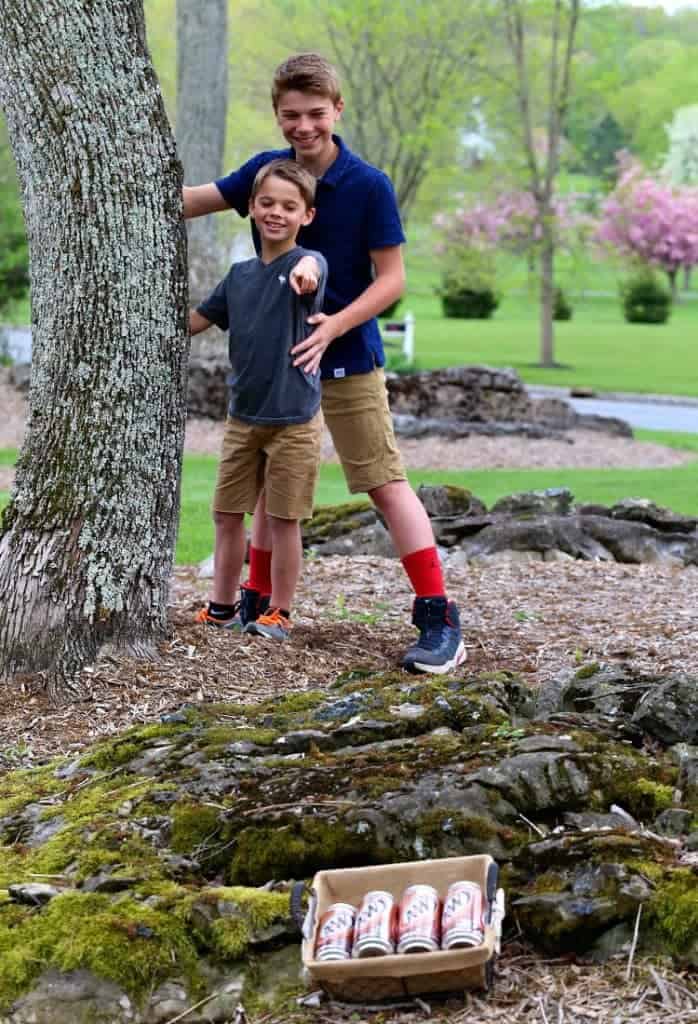 Then back to the backyard for unpacking the rest of the ingredients, like I said, double of everything. We're serious about our A&W Root Beer Floats here.
We asked the boys if they wanted 2 or 3 scoops of ice cream in their mugs…guess which number they chose?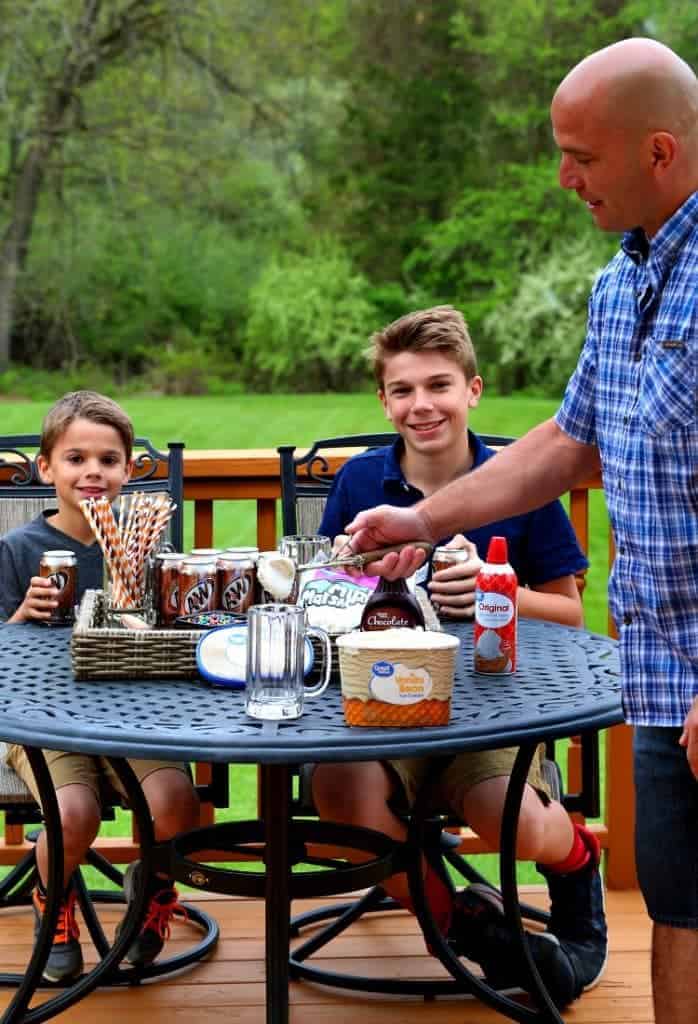 And finally, the most important part..drinking the A&W Root Beer Floats. Can you believe this little guy actually had two of these?
It's his birthday, I wasn't about to say no.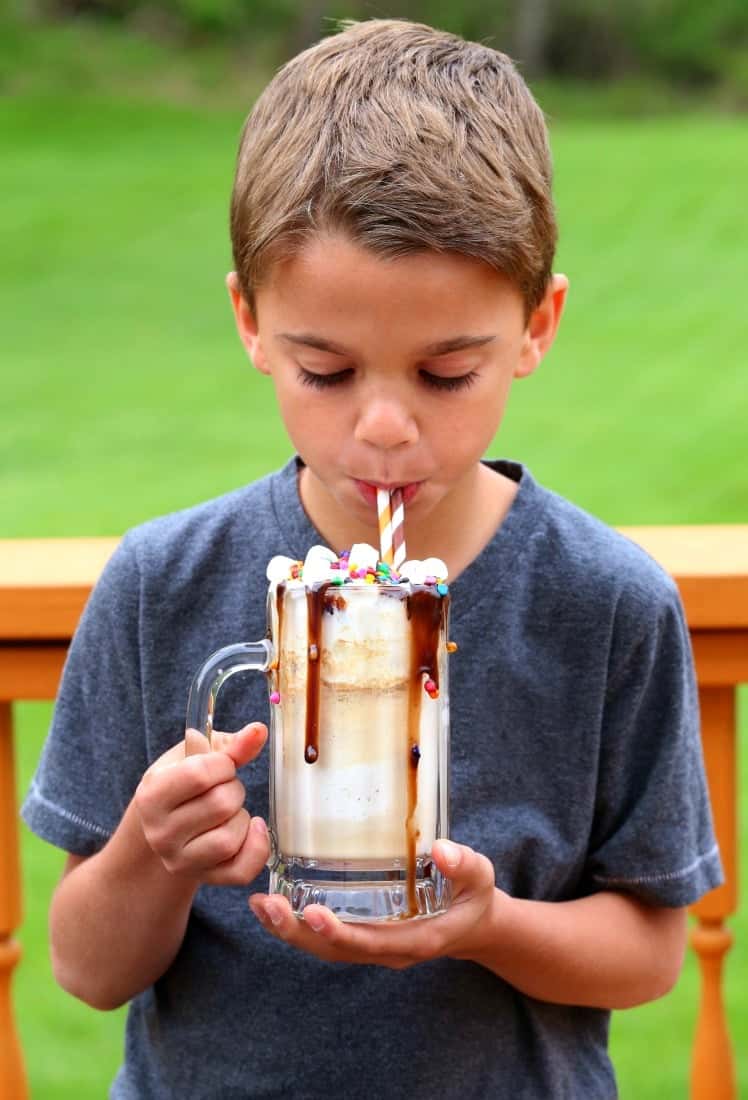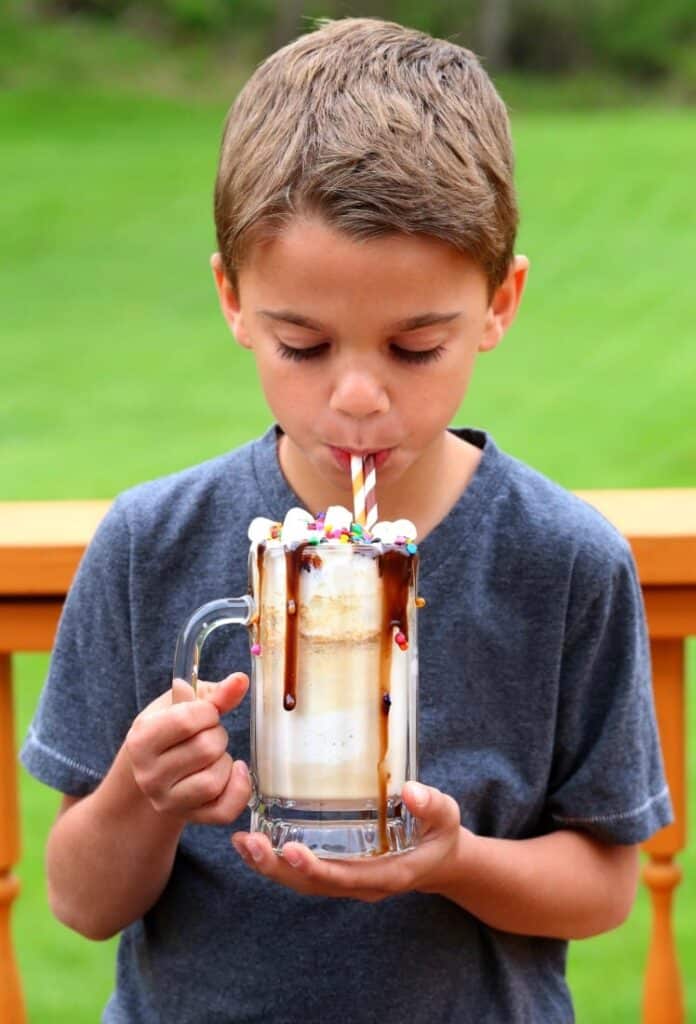 Then instead of candles I broke out the sparklers. Birthday Root Beer Floats, a night outside and sparklers. What more can you ask for on a summer night like this?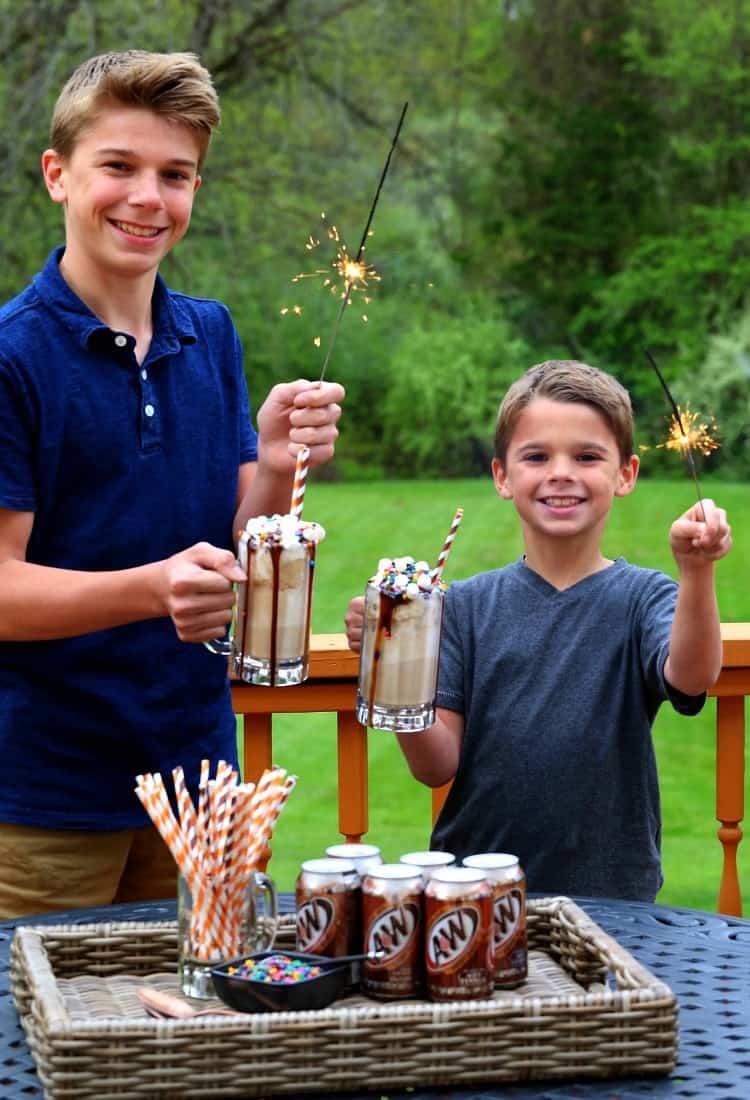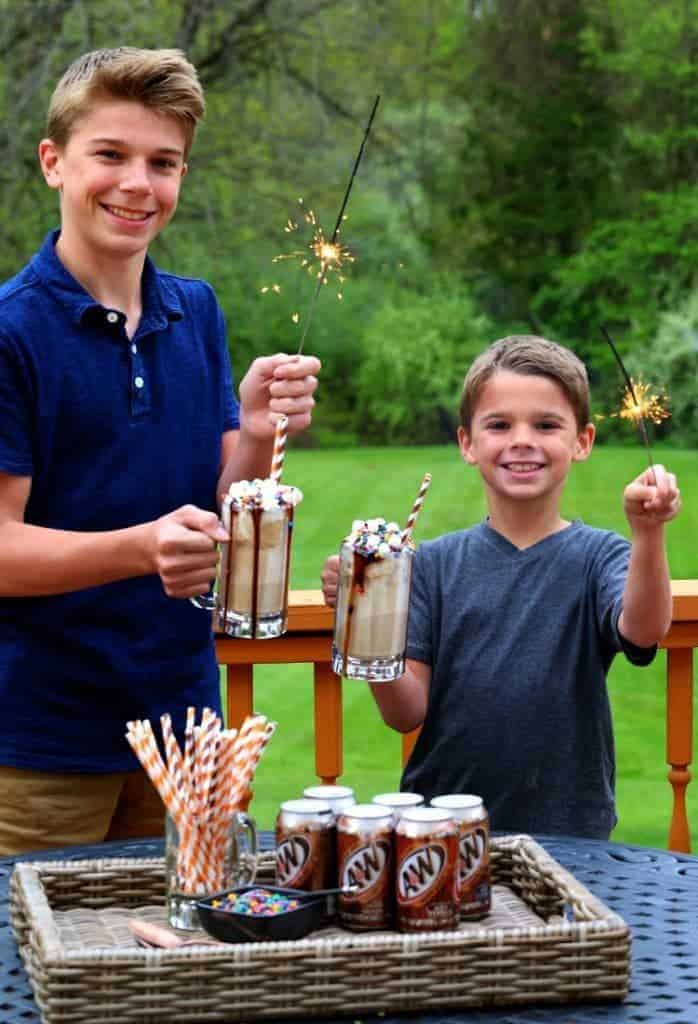 This is a sponsored conversation written by me on behalf of A&W®. The opinions and text are all mine.