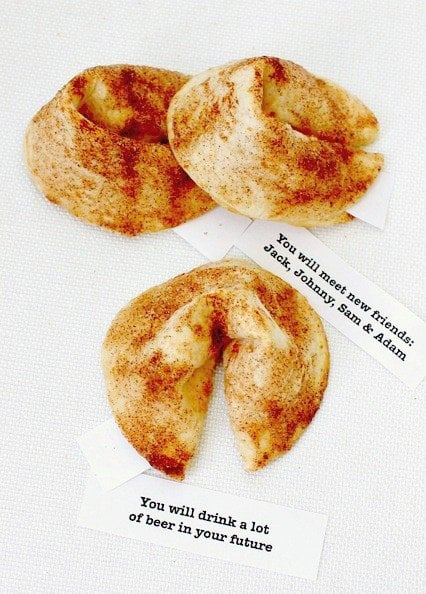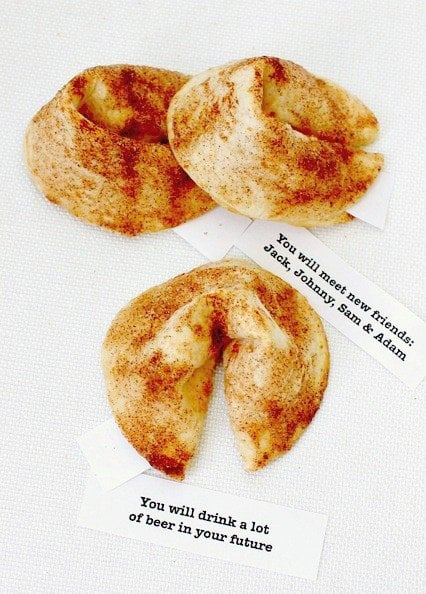 These Tortilla Fortune Cookies are definitely going to be a hit at your next party!
These fortune cookies are actually tortillas…I'm not really making fortune cookies. I'm sure it's been done – I mean I know it's been done – but I'm doing it the quick and easy way.
I thought these Tortilla Fortune Cookies would be great for a party since you can customize the labels to say whatever you want. Free beer, or better yet, "whoever gets this fortune has to buy all the beer" or something like that.
Folding the tortillas is pretty easy once you get the hang of it.
I had to do it a few times to "get the hang of it" But if I figured it out I'm sure you guys can.
Here's how you do it…
Fold the tortilla gently in half and hold like this –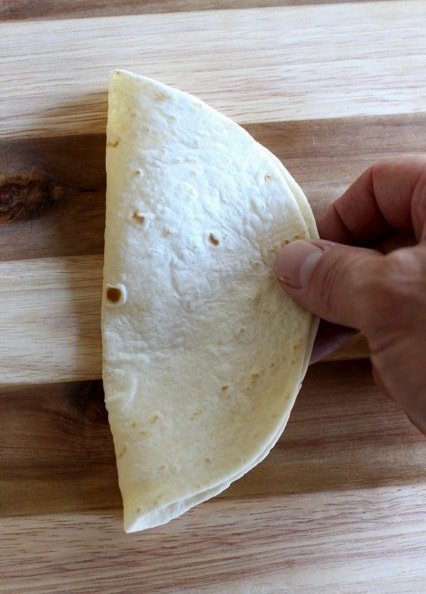 Then holding take your other hand and pinch down the top of the tortilla to meet where your finger was holding the bottom.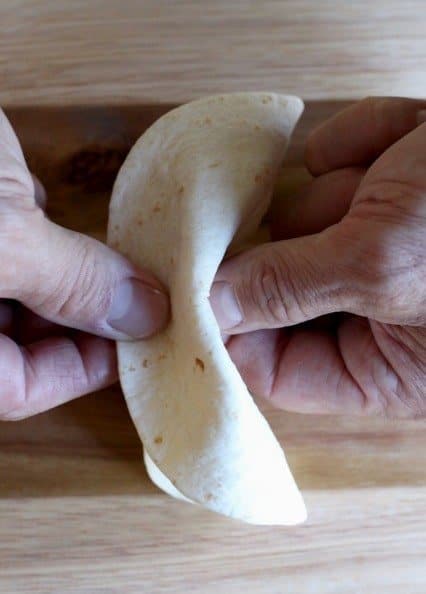 The last step is easy, you just fold the two ends back until they touch and then stick a toothpick through the ends so it holds together. I didn't show you the toothpick but I'm sure you get the idea.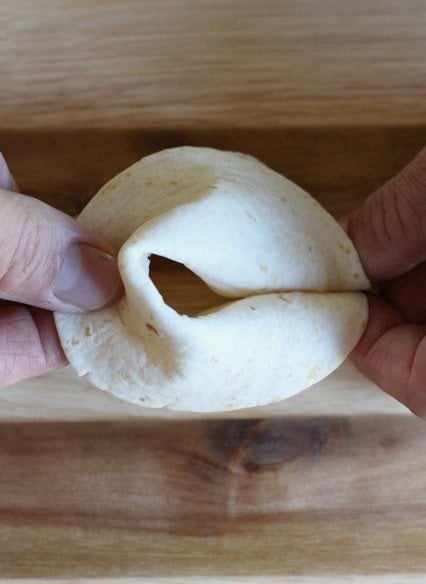 Brush the tortilla fortune cookie all over with melted butter, then cover with a cinnamon-sugar mixture.
Bake for 8 minutes and they're done! They'll crisp up once they sit for a while out of the oven and cool down.
Not only are these Tortilla Fortune Cookies fun to make but they're fun to eat too! There's nothing really bad about anything coated with butter, cinnamon and sugar.
This is my kind of dessert . Easy, you can make your friends laugh, and they go very well with beer.
OK I made that last part up about them going well with beer.
But I'm sure they do!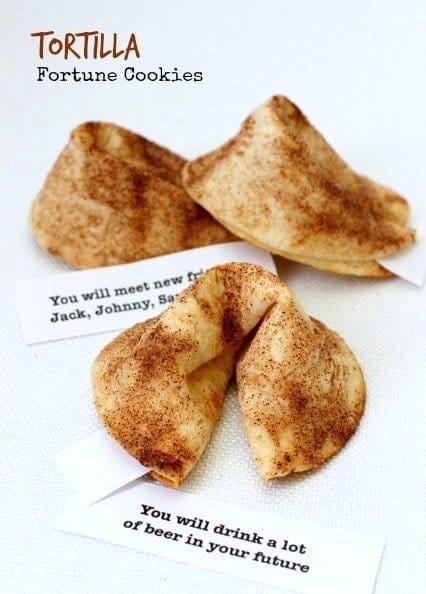 Print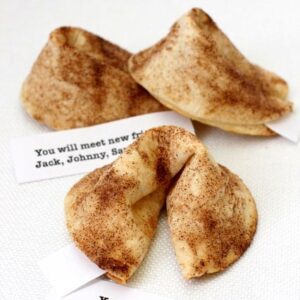 Tortilla Fortune Cookies
---
Ingredients
Soft flour tortillas
melted butter
cinnamon sugar (2 parts sugar to 1 part cinnamon)
toothpicks
---
Instructions
Preheat the oven to 350 degrees.
Fold the tortillas as demonstrated above and secure with a toothpick to keep the ends together.
Repeat to make however many cookies you want.
Brush the tortillas all over with melted butter.
Cover generously with cinnamon sugar.
Bake for 8 minutes.
Let cool before inserting fortunes into the ends (if doing)
Remove toothpicks once cooled.