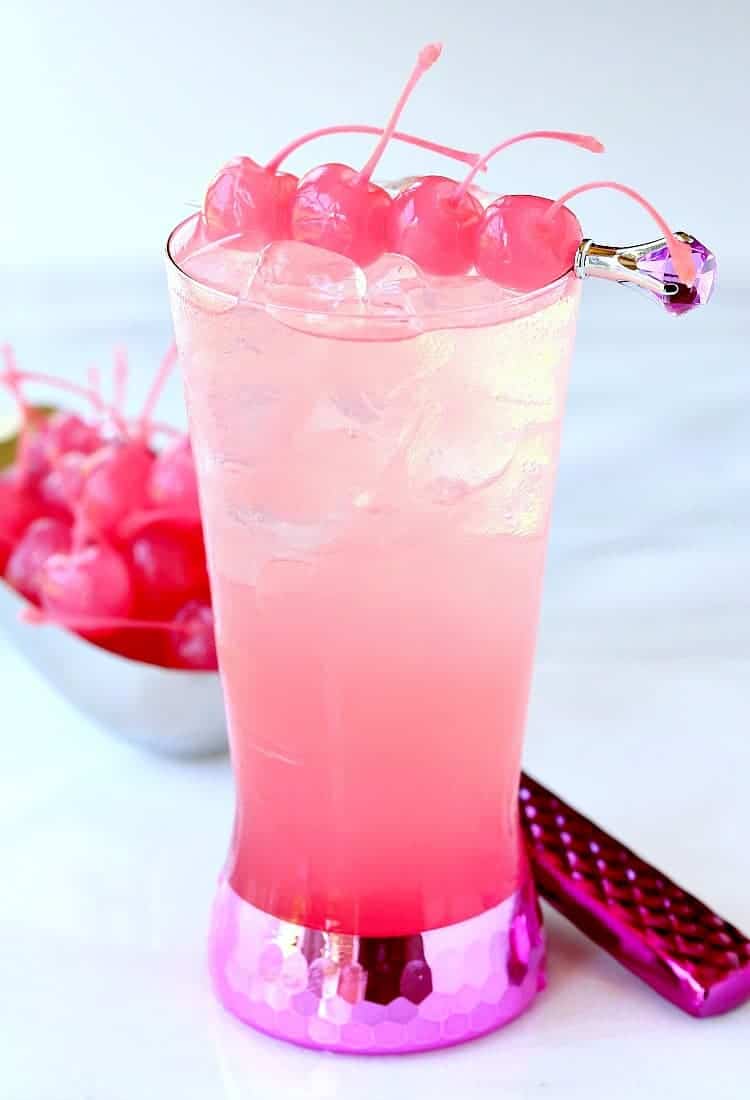 Tickled Pink Shirley Temple
This Tickled Pink Shirley Temple is our cocktail creation this month, celebrating Breast Cancer awareness in the most tasty way!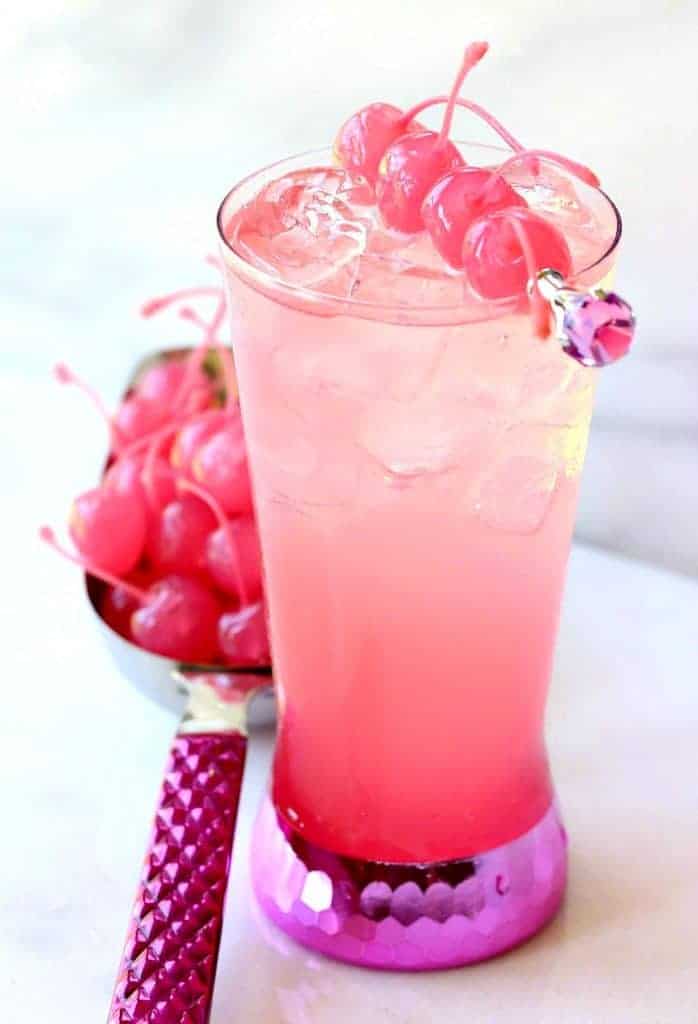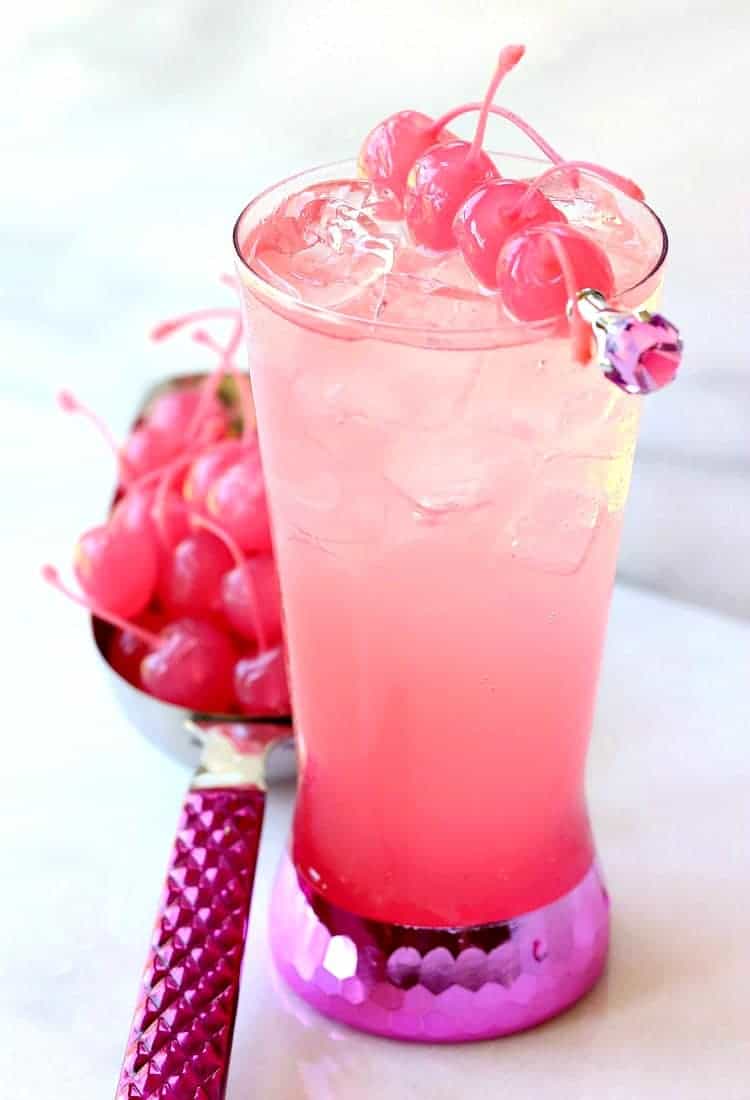 These days it seems like almost everyone you talk to has someone in their circle that has been touched by breast cancer. A family member or a friend or a friend of a friend…it seems that everyone knows someone that has been affected.
This year I signed up to be a coach for my son's football team. We're talking PeeWee kids here, 8 and 9 year olds. Some have been playing for a few years and some, like my son, just tried it out this year for the first time.
Football is a time consuming sport – I'll definitely say that much. Between August practices and late night practices during the week once school starts…and let's not forget all day on the weekend at the field for the actual games. It's all day for us because our older son plays on the varsity team – or played. He broke his foot in a scrimmage a couple of weeks ago so he's out for the season.
So our life at home with a kid on crutches is more difficult, but we're lightened up for field time on the weekends. Gotta look at the bright side of everything I guess.
In October our teams celebrate breast cancer awarneess by wearing pink socks to all games and getting the breast cancer logo on their helmets.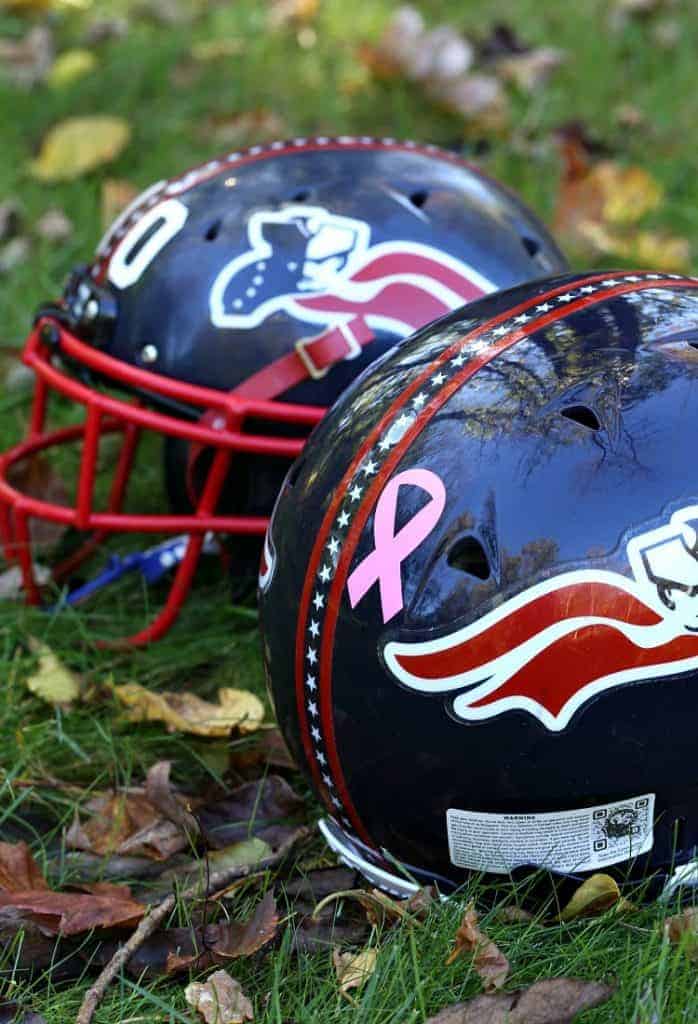 Everyone does their part in the ways that they can, and since I'm not running any marathons these days I thought I could make a fun cocktail for the ladies this month!
I got the idea from our cocktail, The Dirty Shirley, but this Tickled Pink Shirley Temple is made with pink cherries, a splash of the juice, Kinky Liqueur and Sprite. You can use ginger ale too or 7 UP. Whatever you have around the house.
The important part is the pink cherries! I found these at my local liquor store but here's the link in case you want to grab some. The company that makes these Tickled Pink Cherries will give back 5% of it's profits every year to breast cancer research.
If that's not a good reason to make a cocktail then I don't know what is.
A great cocktail to honor a great cause. I'm also going to add the link in here for the Breast Cancer web site that lists a ton of important information and also a spot that you can send in a donation if you have the means to.
Cheers!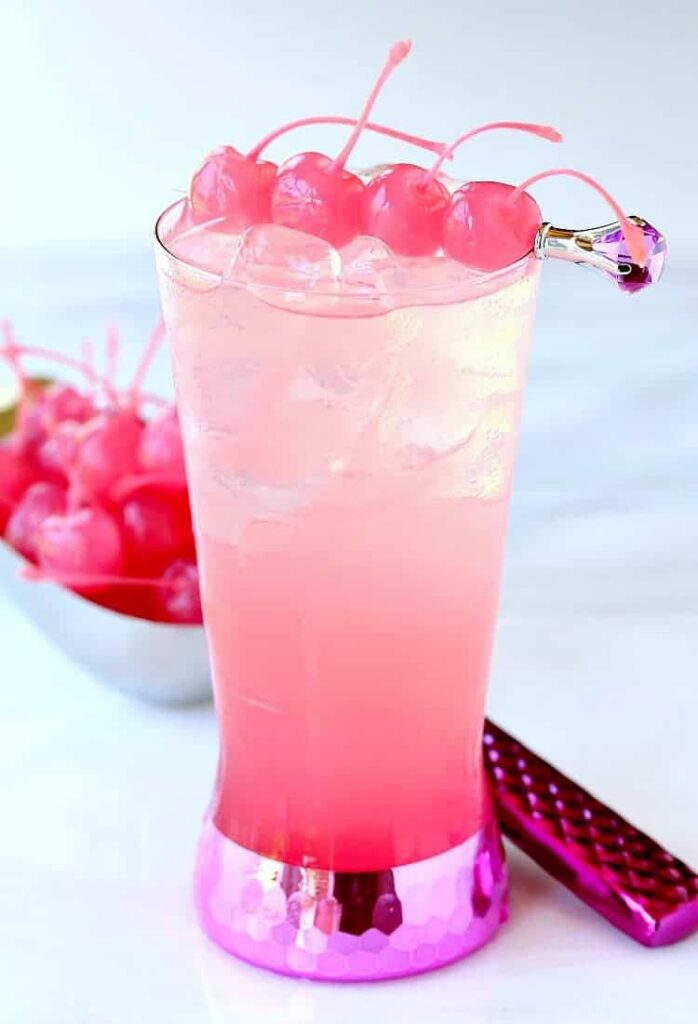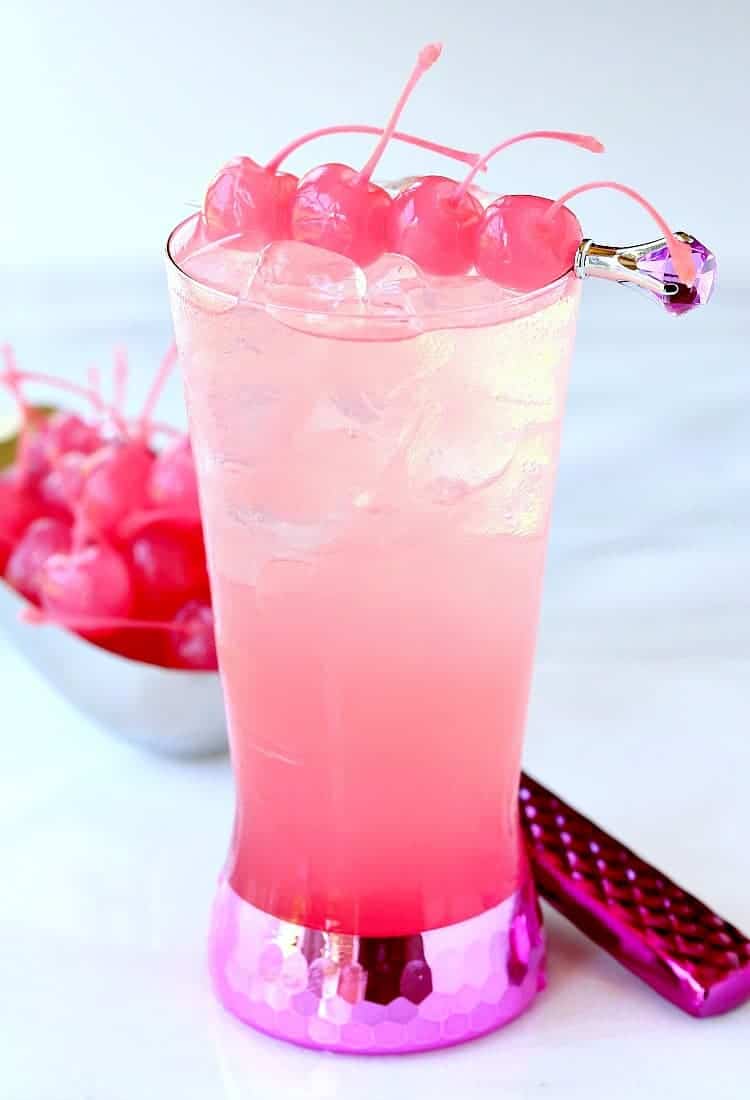 Print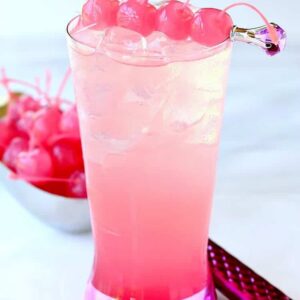 Tickled Pink Shirley Temple
Author:

Yield:

1

1

x
---
Ingredients
3 ounce

s Kinky Liqueur
splash of cherry juice from the bottle
Sprite or

7

UP for topping
---
Instructions
Add ice to a tall glass.
Pour in the Kinky Liquor and the juice from the cherries, then top off with soda.
Add cherries to the glass for garnish.