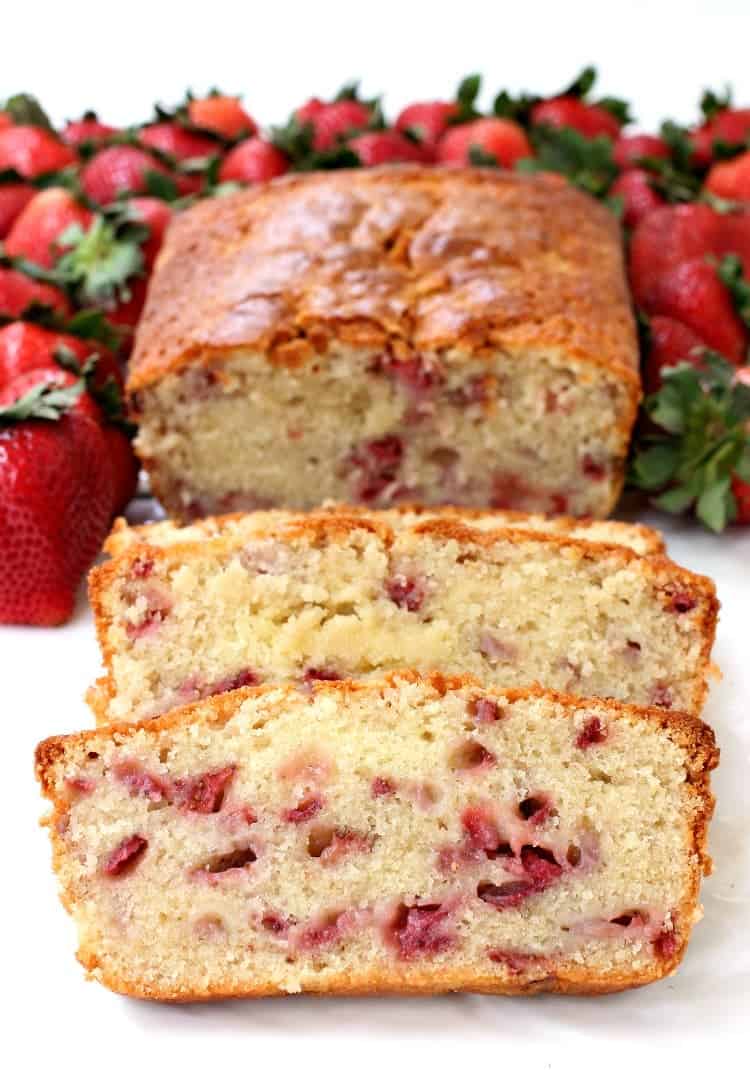 Strawberry Rum Pound Cake
Strawberry Rum Pound Cake has all my favorite flavors baked up into one delicious dessert!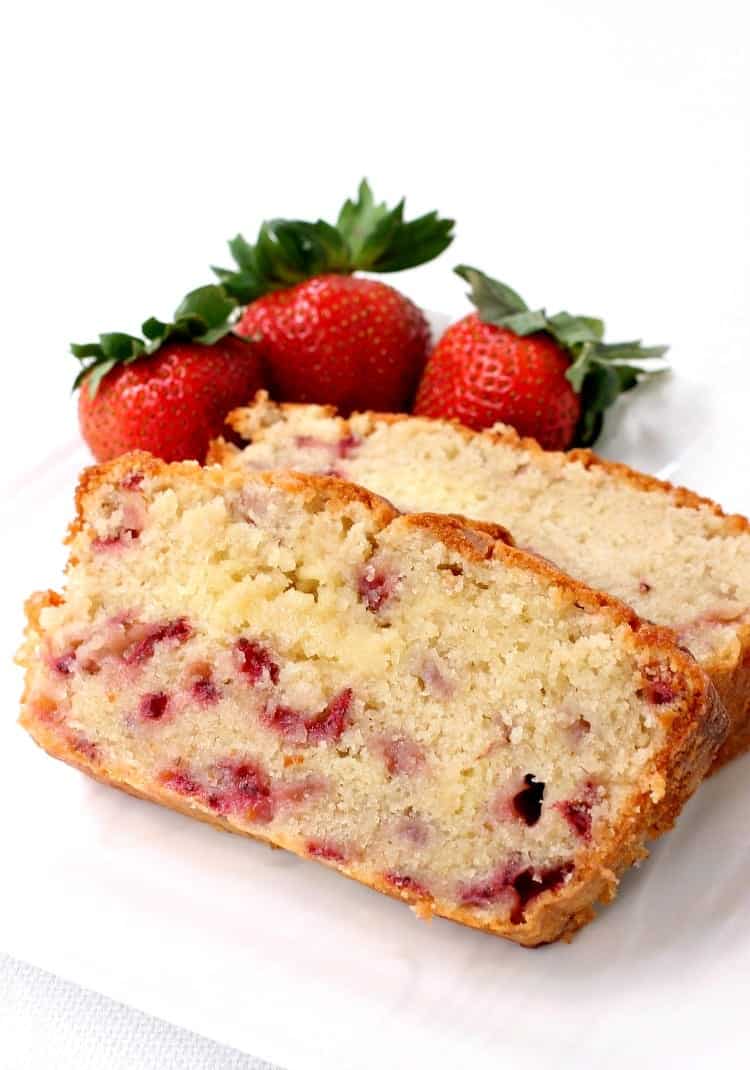 This is our latest creation for our friends over at Food Fanatic, and we're loving it.
All you need is a little vanilla ice cream on the side. And even if you don't have ice cream, this pound cake is still the best I've had.
We're not huge dessert people in my house, I know that sound strange to some people but it's true. Even our boys really would skip dessert most of the time at a party, unless it's ice cream. They're always up for ice cream…but really sweet cakes and cookies, it's not their thing.
I guess it's all what you grow up with to, we don't bake a lot so when it's time for some sort of dessert the boys usually grab a treat like a piece of candy or a dish of ice cream.
But pound cake is one thing we all seem to love. We even make pound cake cookies if we want our pound cake more bite sized. I guess it's just a simple, buttery cake that's not too sweet and we all love it.
This Strawberry Rum Pound Cake is right up my alley though. It uses a basic pound cake recipe, adds some fresh strawberries and has a hint of rum going through the whole cake.
For this pound cake I opted for just using rum extract, it really drives home the rum flavor without adding any actual booze to the recipe.
Don't get me wrong, I'm a big fan of booze in most recipe like the Coconut Rum Cookies or my favorite Fireball Apple Fritters. But I just wanted to keep things simple for this pound cake and make something that everyone would enjoy.
The batter starts out really simple, just beating together butter and sugar, then mixing in eggs and the extracts.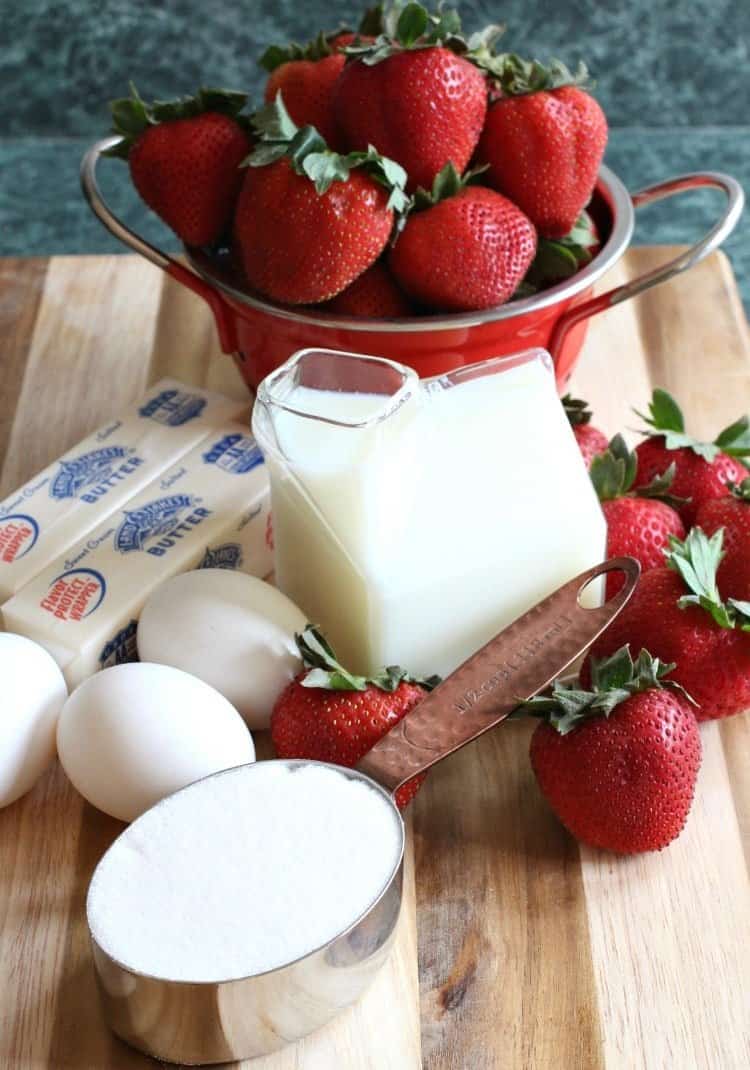 Then you mix in the flour to get your batter together and fold in a couple of cups of diced strawberries.
That's pretty much it, so easy even I can do it…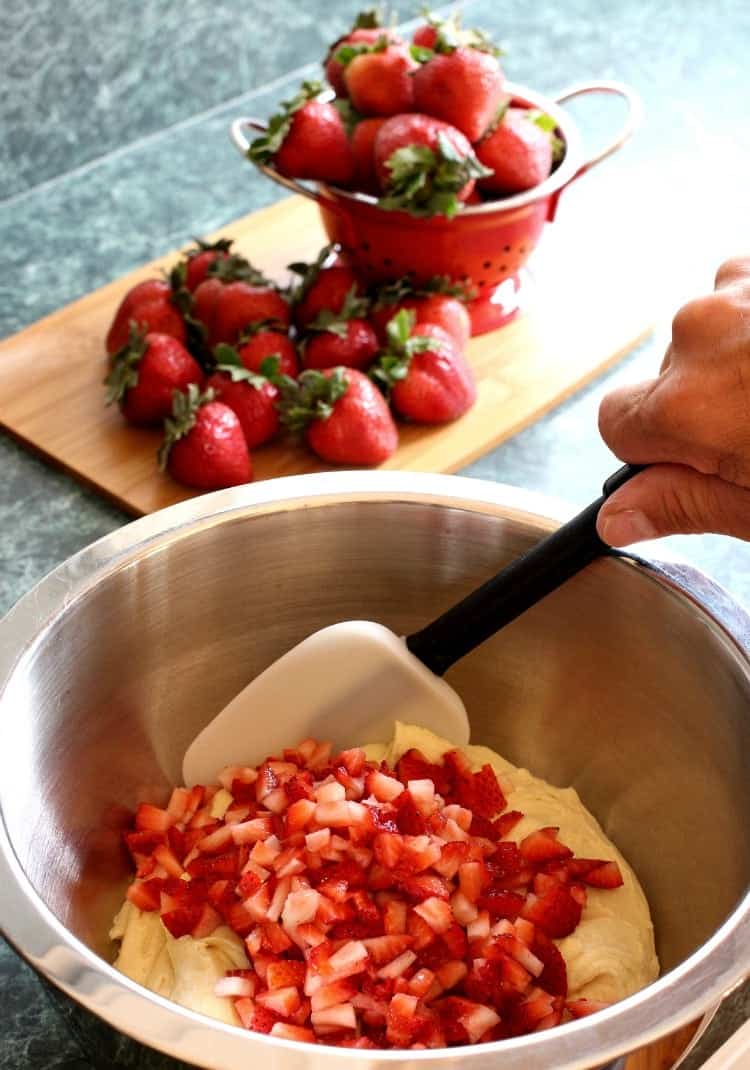 And you can totally swap out any other berry you have on hand or want to use – a raspberry pound cake would be great, or blueberries or blackberries – all of those will work. And since you can get any of those berries year long this cake can be made whenever you feel like having it.
The toughest part is just waiting for this cake to come out of the oven and cool.
Just a little.
Then you can slice and eat. And repeat!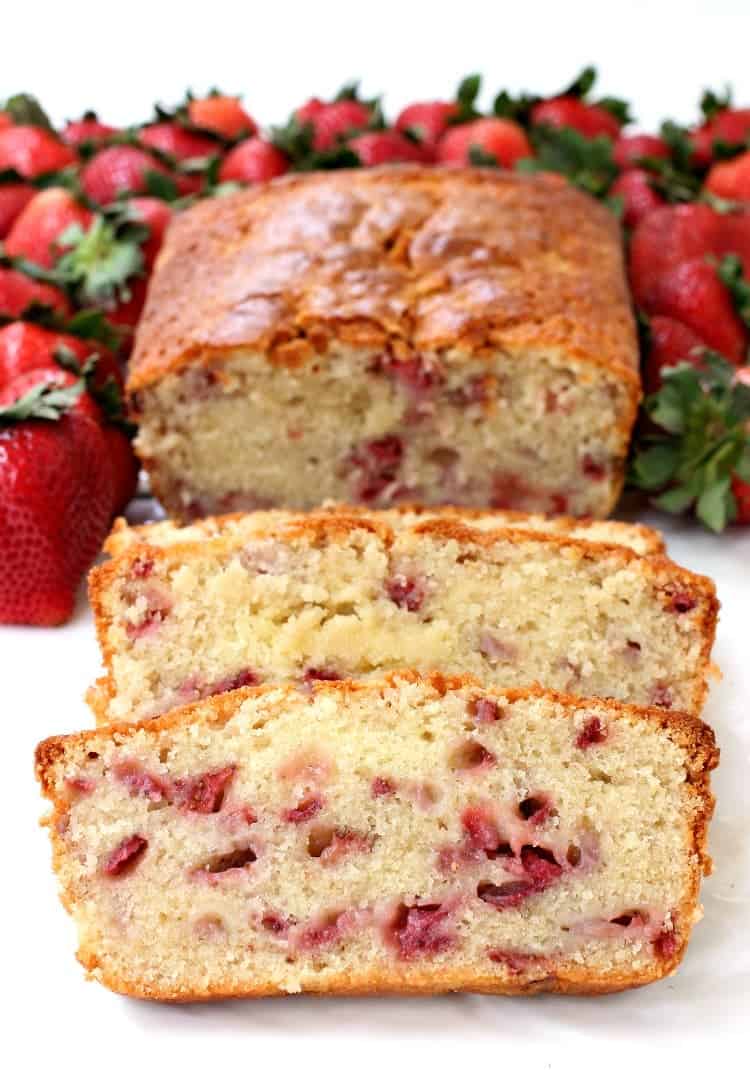 Recipe adapted from Serious Eats